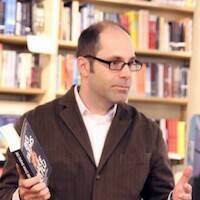 Rob Wallace
received a Ph.D. in biology at the CUNY Graduate Center, and did post-doctorate work at the University of California, Irvine, with Walter Fitch, a founder of molecular phylogeny. He lives in St. Paul, Minnesota, where he is both a Visiting Scholar at the Institute for Global Studies, University of Minnesota, and a deli clerk at a local sandwich shop. He is co-author of Farming Human Pathogens: Ecological Resilience and Evolutionary Process (Springer) and blogs at ​
'
Farming Pathogens' — a blog about disease in a world of our own making.
Bird Flu Factories: How Industry Backed Science Favors Big Poultry and Ignores Danger
Help support this work
As a reader-supported, nonprofit publication, all of the journalism In These Times produces is made possible by readers like you. If you support this work, will you chip in $5 or more to help fund it?