The Movement for Black Lives Issue "Takeover"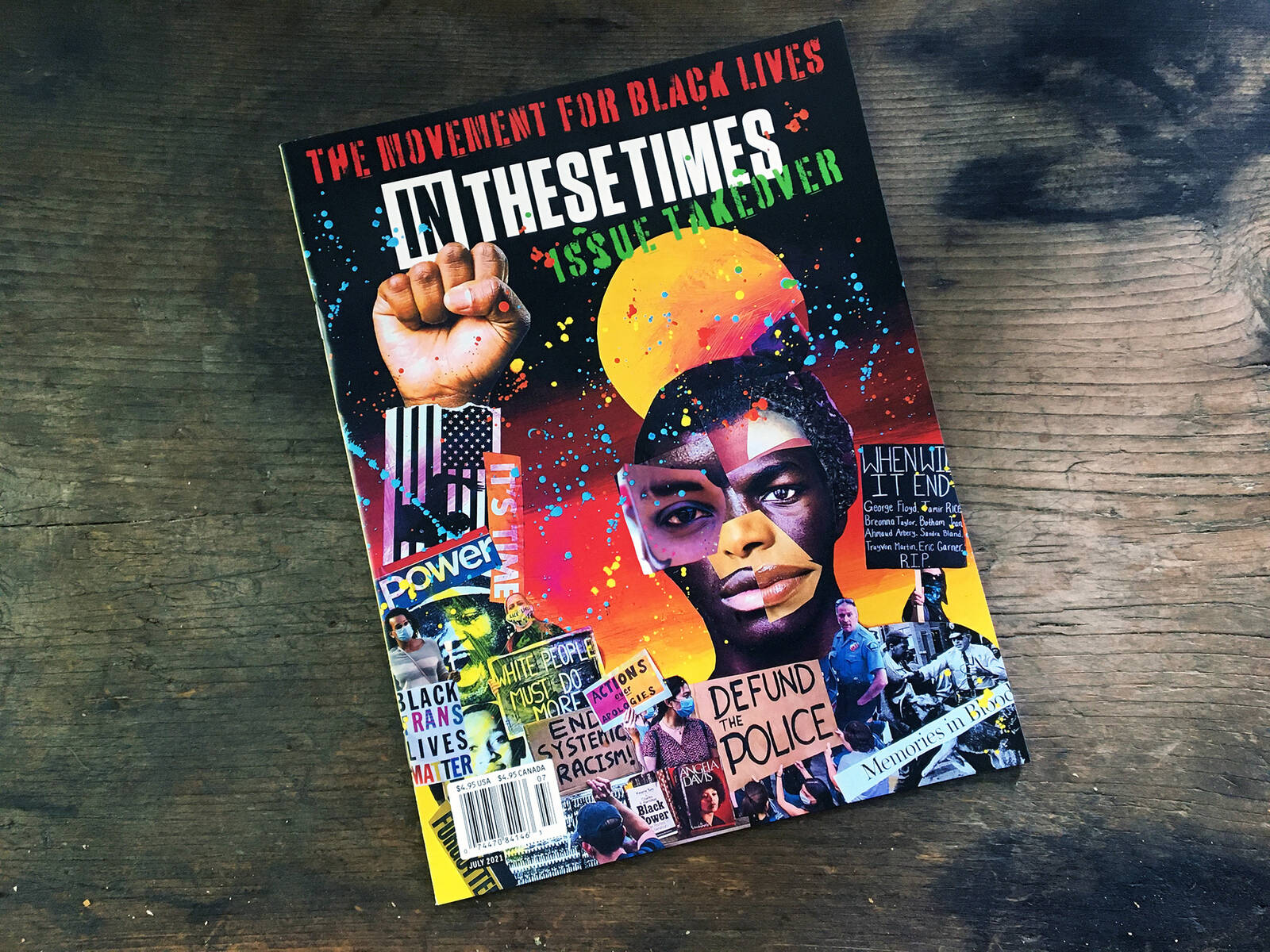 When In These Times reports on social movements, we strive to keep journalistic distance, believing that a progressive political movement needs its own independent media to inform and orient itself. But for one special issue, we're making an exception. For the July issue, we invited a social movement to ​"take over" editorial control.
As the guest editorial collective, made up of organizers with the Movement for Black Lives, put it:
"We know our story has been told for us rather than by us, and it's time to change that."
Lessons on building collective power.
Barbara Ransby, Chinyere Tutashinda, Karissa Lewis, M Adams and Shanelle Matthews
Three historians lift up Black women journalists, organizers and activists who were critical to Black freedom movements but often erased from history.
Keisha N. Blain, Premilla Nadasen and Robyn C. Spencer
We understand that abolition is the long game. We're in it for as long as it takes.
Kandace Montgomery and Miski Noor
A vision of where the Black freedom movement could take us.
Barbara Ransby
Naimah Thomas