We wanted to make sure you didn't miss the announcement of our new Sustainer program. Once you've finished reading, take a moment to check out the new program, as well as all the benefits of becoming a Sustainer.

Bernie Sanders will campaign all the way up to the Democratic convention in Philadelphia to seek the nomination — and to continue building the ​"political revolution."
Political revolution means transforming the Democratic Party to a populist-based party by reforming its inner workings.
What is that political revolution, beyond his call to get the billionaires and corporations out and the people in?
Electing candidates to public office like Sanders — both this year and in years to come — is one leg.
The second leg is democratic, structural political reform. This means changes to our electoral system, such as instituting automatic voter registration and matching small donations with public funds.
It also means transforming the Democratic Party to a populist-based party by reforming its inner workings. Sanders' campaign offers the most comprehensive challenge to the wealthy Democratic establishment since Jesse Jackson's historic 1988 campaign. Sanders stumped that year for Jackson, helping him win in Vermont. At the 1988 Democratic convention in Atlanta, the Jackson campaign negotiated party reforms that included ending winner-take-all primaries and halving the number of super delegates. Partly as a result of the end of winner-take-all, Bernie is on track to win at least 500 more delegates than Jackson did in 1988. But the reforms to the super delegate system were never enacted, and the Sanders campaign (to which I am an adviser) plans to bring some version of that demand back this year. The delegate selection process will also be back on the table, based on a growing list of serious flaws beginning with the Iowa Caucus, where the Democrats refused to release or review the caucus precinct results.
Twenty-three years before Occupy Wall Street, Jackson also pressured the Democrats to include a call for higher taxes on the 1% in the party's platform. This and other platform demands pushed Democratic nominee Michael Dukakis in a more progressive direction. Today, as in 1988, issues are the third leg of the political revolution — and the most apparent. Clinton and Sanders hold clearly different positions on trade, foreign policy, financial reform (including breaking up the big banks), the role of money and super PACs in politics, and critical economic reforms such as free higher education, Medicare-for-all and Social Security expansion. These issues will not only be raised from now through July, but for years to come in mobilizations of the emerging progressive base.
Those of us who are working day and night to elect Bernie Sanders president are determined to sustain this movement beyond the moment. The congressional and other electoral campaigns this year, combined with the emerging focus on democracy itself and the issues that mobilize our supporters, will carry that movement forward.
Become a Sustainer
We surveyed thousands of readers and asked what they would like to see in a monthly giving program. Many of you expressed interest in magazine subscriptions, gift subscriptions, tote bags, events and books —and we've added all of those. Some of you said that cost was an issue, so we've kept our starting tier at just $5 a month—less than 17 cents a day.

Now, for the first time, we're offering three different levels of support, with unique rewards at each level, for you to choose from. Check out the new Sustainer program.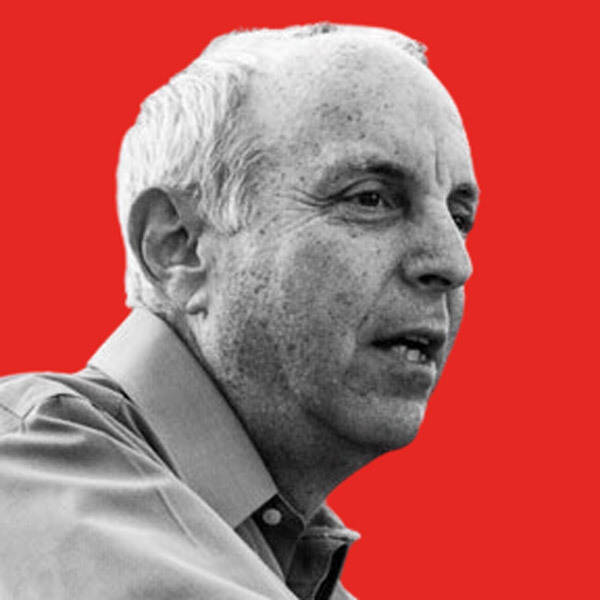 Larry Cohen
chairs the board of Our Revolution and is a member of the Democratic National Committee, vice-chair of the Unity Reform Commission, and member of the
2020
convention rules committee. He is the past president of the Communications Workers of America and was a senior advisor in the Bernie
2016
campaign.