3 Troubling Things To Know About Billionaire Penny Pritzker
Obama's Commerce Secretary choice raises serious questions.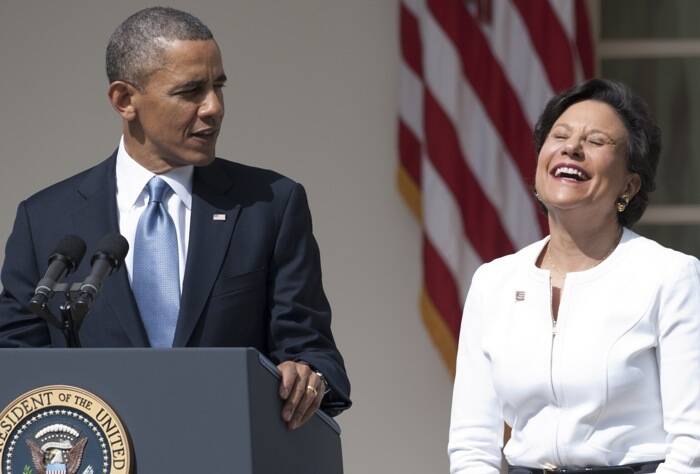 Despite her busi­ness-friend­ly his­to­ry, bil­lion­aire heir Pen­ny Pritzk­er, Pres­i­dent Obama's nom­i­nee for Sec­re­tary of Com­merce, will like­ly face stan­dard Repub­li­can flak in her Sen­ate con­fir­ma­tion hearings.
'Penny Pritzker has still not answered for her and her family's role in the subprime mortgage meltdown of the world-wide economy,' says bank-advisor-turned-banking-watchdog Tim Anderson.
But pro­gres­sive Democ­rats are the ones with real rea­sons to be upset with her record and that of her fam­i­ly, which is among the wealth­i­est in Amer­i­ca. Here are just a few:
1) Union-bust­ing. Pritzker's fam­i­ly busi­ness­es have often engaged in anti-union prac­tices. She is a direc­tor of the Hyatt Hotels, which fired and then replaced long-time room clean­ers in its Boston hotels with non-union sub­con­tract­ed work­ers. Hyatt has refused to set­tle sev­er­al con­tract dis­putes with UNITE HERE, some last­ing near­ly four years, on terms sim­i­lar to those accept­ed by oth­er big hoteliers.
2) Con­flicts of inter­est. The family's $20 bil­lion empire was built on a diverse base of busi­ness­es, includ­ing Hyatt, Mar­mon (an indus­tri­al con­glom­er­ate), the Tran­sUnion cred­it rat­ing agency, and many oth­ers in indus­tries such as con­tain­er leas­ing, insur­ance and travel.
The fam­i­ly has long had a rep­u­ta­tion for not only accu­mu­lat­ing its wealth through elab­o­rate schemes of tax eva­sion, includ­ing off­shore accounts, but also for using its polit­i­cal clout to win favored treatment.
For exam­ple, com­mu­ni­ty and teacher union crit­ics berat­ed Pritzk­er, who recent­ly resigned from the Chica­go Board of Edu­ca­tion, for sup­port­ing the clos­ing of dozens of pub­lic schools because of finan­cial pres­sures. At the same time, the high­ly prof­itable Hyatt was receiv­ing finan­cial assis­tance from a Tax Incre­ment Finance fund (a pool of mon­ey intend­ed to sup­port blight­ed neigh­bor­hoods in the city) whose assets effec­tive­ly had been divert­ed from sup­port of the schools. Pritzk­er also has drawn fire for her lead­ing role in pro­mot­ing pri­vate­ly oper­at­ed char­ter schools, includ­ing net­works of non-prof­its to which she has contributed.
While some Pritzk­ers sup­port Repub­li­cans, oth­ers, like Pen­ny, are active patrons of cor­po­rate-ori­ent­ed Democ­rats. Pen­ny Pritzk­er, who knew Oba­ma before he ran for pres­i­dent, served as finan­cial chair of his first cam­paign and is cred­it­ed with bring­ing in mil­lions of dol­lars in dona­tions. Many observers see her appoint­ment to the rel­a­tive­ly weak — if sym­bol­i­cal­ly still impor­tant — com­merce post as typ­i­cal cam­paign spoils for big contributors.
But if she is approved, it will bur­nish her rep­u­ta­tion and increase her poten­tial influ­ence. The Pritzk­ers, who have con­tributed large sums to edu­ca­tion, med­i­cine, archi­tec­ture and the arts in their home­town of Chica­go and else­where, gain pro­tec­tion from the fall­out of their ques­tion­able busi­ness prac­tices through their pub­lic image as philanthropists.
3) Shady busi­ness deal­ings. The Pritzk­ers have a long his­to­ry of busi­ness malfea­sance at the expense of peo­ple of mod­est means. In one notable case, Con­gress passed leg­is­la­tion in 2003 to address issues raised by wide­spread charges that the Pritzker's cred­it rat­ing agency, Tran­sUnion, had made seri­ous flaws in its cred­it reports on indi­vid­u­als — and then failed to cor­rect them upon discovery.
But per­haps the most infa­mous and per­ni­cious Pritzk­er abuse of pow­er was the Supe­ri­or Bank scan­dal, a preda­to­ry sub­prime mort­gage secu­ri­ti­za­tion rack­et that led to the fail­ure of Supe­ri­or Bank in 2001 and pre­fig­ured the 2008 crash.
Pen­ny Pritzk­er played a lead­ing, deci­sion-mak­ing role in the lead-up to the fail­ure, which ulti­mate­ly lost 1,400 depos­i­tors an esti­mat­ed $10 mil­lion and cost the Fed­er­al Deposit Insur­ance Cor­po­ra­tion approx­i­mate­ly half a bil­lion dol­lars. After the Pritzk­ers and a fam­i­ly friend took over a failed sub­ur­ban Chica­go bank on very favor­able terms in 1988, they began aggres­sive­ly pur­su­ing high-inter­est, high-risk sub­prime loans. They were able to repack­age the loans in secu­ri­ties giv­en an invest­ment grade, Ander­son says, because they promised to replace any failed mort­gage with a good one. But as they pumped out prof­its for them­selves, they even­tu­al­ly failed to live up to their promis­es, includ­ing a pledge to invest more capital.
Bert Ely, a promi­nent bank con­sul­tant, says that Supe­ri­or Bank ​"was a real­ly sleazy oper­a­tion" and ​"pret­ty gross." The bank essen­tial­ly told oth­ers in the busi­ness to ​"bring us your crap­pi­est loans you've got and we'll secu­ri­tize them."
In 2001, the bank col­lapsed. But thanks to an unusu­al deal with the FDIC that allowed the Pritzk­ers to share in a law­suit against the bank's audi­tors, Pen­ny and her fam­i­ly ulti­mate­ly prof­it­ed from the fail­ure. They ​"didn't own up to their respon­si­bil­i­ty," says Ely. ​"My esti­mate is that the own­ers of Supe­ri­or end­ed up mak­ing big mon­ey on the deal after tak­ing into account tax laws, and it's uncon­scionable that they made mon­ey while pen­sion­ers lost money."
When FDIC took over, the Pritzk­ers con­tin­ued the oper­a­tion, giv­ing it an air of legit­i­ma­cy and set­ting up the glob­al econ­o­my for dis­as­ter. Superior's exploita­tion of secu­ri­ti­za­tion of sub-prime loans, cou­pled with fed­er­al reg­u­la­tors' lax treat­ment of the Pritzk­ers, inspired oth­er lenders, help­ing to spawn the huge sub­prime loan mar­ket in exot­ic deriv­a­tives that pre­cip­i­tat­ed the 2008 Great Reces­sion. ​"They plowed the ground," says for­mer Fed­er­al Reserve staffer Walk­er Todd. ​"They were the first to show how bankers could make mon­ey in the sub-prime business."
​"Pen­ny Pritzk­er has still not answered for her and her family's role in the sub­prime mort­gage melt­down of the world-wide econ­o­my," says bank-advi­sor-turned-bank­ing-watch­dog Tim Anderson.
Why it matters
The pow­er of the Com­merce Sec­re­tary is lim­it­ed, with many doing lit­tle more than pro­mot­ing Amer­i­can busi­ness. But when a Demo­c­ra­t­ic pres­i­dent choos­es a busi­ness ambas­sador who has played so loose with the rules, caused so much harm, and shown — despite the phil­an­thropic over­lay — so much self­ish­ness and greed in her busi­ness prac­tices, it sends the wrong mes­sage to an already out-of-con­trol plutocracy.
Is this the mod­el for Amer­i­can busi­ness that Pres­i­dent Oba­ma and the Democ­rats real­ly want to promote?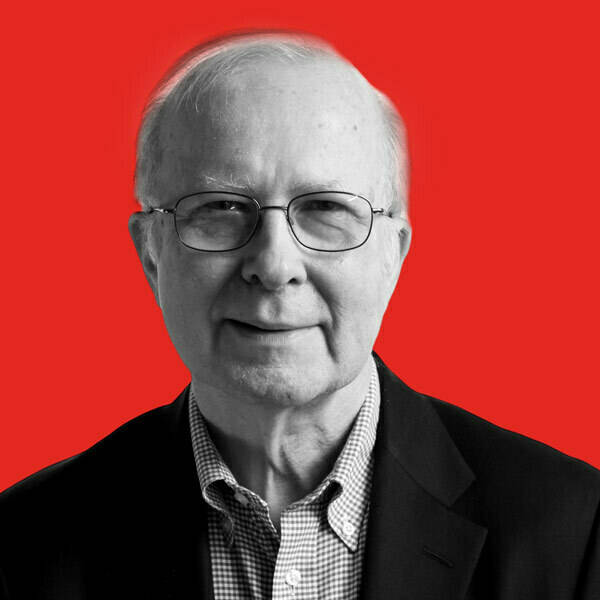 David Moberg, a senior edi­tor of In These Times, has been on the staff of the mag­a­zine since it began pub­lish­ing in 1976. Before join­ing In These Times, he com­plet­ed his work for a Ph.D. in anthro­pol­o­gy at the Uni­ver­si­ty of Chica­go and worked for Newsweek. He has received fel­low­ships from the John D. and Cather­ine T. MacArthur Foun­da­tion and the Nation Insti­tute for research on the new glob­al economy.