Barbara Ehrenreich Calls BS on the Immortality Industry
In her new book, Natural Causes, the author reminds us that we can't cheat death -- although we can die trying.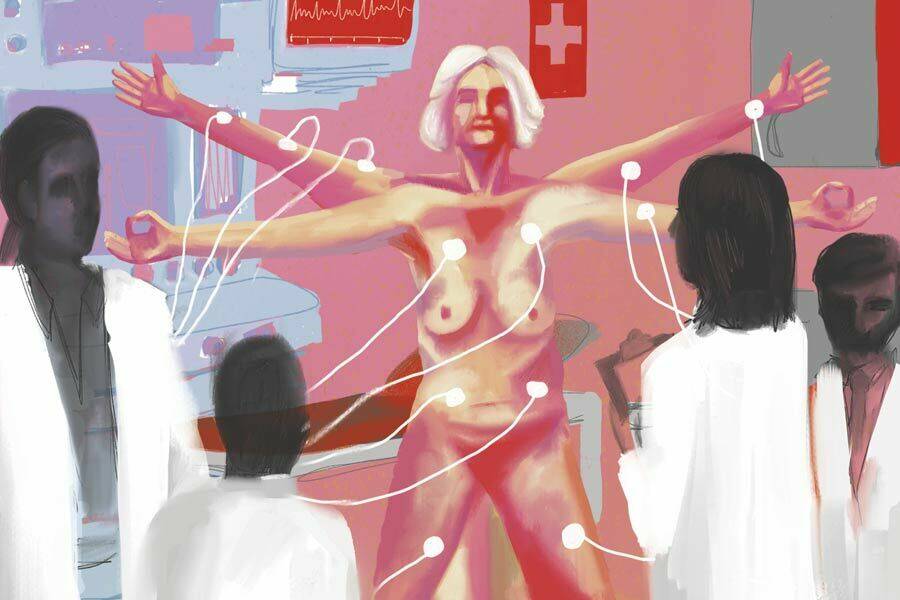 In her new book, Nat­ur­al Caus­es: An Epi­dem­ic of Well­ness, the Cer­tain­ty of Dying and Our Illu­sion of Con­trol, Bar­bara Ehren­re­ich reminds us that once we are over 70 we are ​"old enough to die" and should not make stren­u­ous or unseem­ly efforts to stay alive. As a young woman, she want­ed to be a sci­en­tist and wrote her Ph.D. about cer­tain cells that are, appar­ent­ly, vital to the immune sys­tem. Macrophages, she tells us: help sculpt the embryo into a human fetus; they defend the body against micro­bial inva­sions; they par­tic­i­pate in the process of anti­gen pre­sen­ta­tion; they keep the body clear of dead and dam­aged cells. On the destruc­tive side, they par­tic­i­pate in the growth and spread of tumors; they launch the cat­a­stro­phe of inflam­mag­ing; they are front­line killers in autoim­mune diseases.
It seems that staying alive and young and active has become a duty and a responsibility each of us ignores at our peril.
The cen­tral chap­ters of this alarm­ing­ly per­sua­sive book enlarge knowl­edge­ably and imag­i­na­tive­ly on this news of cel­lu­lar treach­ery and its impli­ca­tions. Our bod­ies are, it seems, sites of per­ma­nent­ly war­ring fac­tions of cells, way­ward and pos­sessed — as it were — with minds of their own. They ​"lunge" and ​"devour" one anoth­er and sim­ply make mis­takes, so that our minds and bod­ies are nev­er to be relied upon to silk­i­ly and sys­tem­at­i­cal­ly func­tion. After a cer­tain point, there­fore, Ehren­re­ich insists, we should stop sup­pos­ing that we can con­trol these cells or the dis­eases they inflict on us, let alone our age­ing. She is ​"giv­ing up on pre­ven­tive care," on tests and mon­i­tor­ing, and she advis­es us to do the same.
How­ev­er, the book is not con­cerned sole­ly with the inevitable depre­da­tions of old age. Its scep­ti­cism address­es a good deal of what goes on these days with­in con­ven­tion­al med­ical prac­tice as well as along­side it. We have been seduced into beliefs that our bod­ies are our respon­si­bil­i­ty, that mind con­trols mat­ter, to such an extent that con­ven­tion­al as well as ​"alter­na­tive" ther­a­pies have devel­oped elab­o­rate rit­u­als that often exceed the so-called ​"prim­i­tive" heal­ing rit­u­als we are inclined to mock as mag­ic in parts of the world uncon­quered by West­ern med­i­cine. She focus­es on some of the rit­u­als sur­round­ing child­birth, such as shav­ing pubic hair and (I might add) sup­ply­ing minia­ture swim­ming pools. Are white coats and all the ver­sions of ​"imag­ing" our mys­te­ri­ous innards real­ly essen­tial to our health and our knowl­edge about our­selves and our bod­ies? Do we, as patients, cling to the trap­pings of mod­ern med­i­cine as evi­dence that we are being tak­en seriously?
We are bom­bard­ed with ques­tions and warn­ings about diet and drink and smok­ing, and ordered to exer­cise, though not to excess. If we have high blood pres­sure or ​"bad" cho­les­terol it is almost cer­tain­ly our fault. If we are fat we may not deserve med­ical treat­ment at all. Even can­cer may be caused, we're some­times told, by unwar­rant­ed ten­sion and our response to the stress­es of con­tem­po­rary life. The warn­ings change with the times, but they are always admon­ish­ing as well as con­tra­dic­to­ry. Our duty to our bod­ies may be thought of as an aspect of West­ern indi­vid­u­al­ism, and respect for the real­i­ty and sanc­ti­ty of the self.
Ehren­re­ich takes us on a com­plex jour­ney through com­pet­ing the­o­ries, which now, and in the past, adju­di­cat­ed the mind/​body rela­tion. They have been philo­soph­i­cal and reli­gious and may nowa­days be psy­cho­an­a­lyt­i­cal. She intro­duces us to a world of mass-mar­ket apps, with names like Sim­ply Being and Bud­dhi­fy, that pro­mote ​"pos­i­tive think­ing" and ​"mind­ful­ness" — mind­ful­ness being only a recent exam­ple of dozens of prof­itable scams that offer to improve our minds and enable them to con­trol our erring bodies.
We are also expect­ed to make sense of sta­tis­tics that seem to defy our expe­ri­ence. We ​"know," for instance, that smok­ing can cause lung can­cer, yet of the 15 or so peo­ple I know who have lung can­cer or have died of it, only one ever smoked. As Ehren­re­ich points out, ​"a 2015 study found that the aver­age adult atten­tion span had shrunk from 12 sec­onds a dozen years ago to eight sec­onds, which is short­er than the atten­tion of a gold­fish." What should we make of that as a ​"fact"?
I don't sup­pose Ehren­re­ich will give up entire­ly on pre­ven­tion, and nor will I. She still goes to the gym and I go to the swim­ming pool. I swal­low quite a lot of pills and put drops in my eyes, and I have just acquired a noisy hear­ing aid I usu­al­ly leave at home.
I am even old­er than Ehren­re­ich, and though in pret­ty good health, am assailed by the ill­ness­es and deaths of friends who are my age or younger. A dear old friend died a week ago, peace­ful­ly, awake and aware and 86, but angry that she'd wast­ed a pre­cious last year of her life feel­ing tired and sad from her treat­ment, which had com­plete­ly failed to stop her lung can­cer spread­ing to most of her major organs. She accept­ed her inevitable death with grace and seren­i­ty, but regret­ted that treat­ment. Ehren­re­ich would have encour­aged her to refuse to have any­thing to do with it.
I'm fond of the no-doubt unre­li­able sta­tis­tic I read some­where that most of us can look for­ward to liv­ing for about 10 years longer than our par­ents, but that we can also look for­ward to spend­ing the equiv­a­lent of about eight of those years in hos­pi­tals or doc­tors' wait­ing rooms. If any­thing, Ehren­re­ich shows that things are even worse in the Unit­ed States than they are here in Britain. The U.K. Nation­al Health Ser­vice is a good deal less prof­li­gate with its test­ing and mon­i­tor­ing than the U.S. med­ical pro­fes­sion and its insur­ance com­pa­nies. But here, too, we can feel both despised and bul­lied by the med­ical pro­fes­sion, and bam­boo­zled by its pre­dic­tions and statistics.
It seems that stay­ing alive and young and active has become a duty and a respon­si­bil­i­ty each of us ignores at our per­il. We may be reward­ed with the occa­sion­al ​"won­der­ful for her age" and pun­ished with con­tempt for our lethar­gy, obe­si­ty, flab­by limbs and mud­dle­head­ed­ness. So how should we live well through all these extra years? Ehren­re­ich writes books and trav­els. She ​"keeps busy"— that awful phrase so often used to mask our use­less­ness and down­grade our occu­pa­tions. That said, for many peo­ple of our age, those doc­tor or hos­pi­tal appoint­ments may be the only dates in their diaries. They may feel at times that their very exis­tence is a bur­den to their fam­i­lies and friends and, nowa­days, to the state. They are often made to feel that they are using up valu­able nat­ur­al and social resources the young could do with, and to no avail. Yet they are dis­cour­aged from end­ing their lives, would find it dif­fi­cult, and may not wish to do so anyway.
We're often told to face up to the real­i­ty of death, yet no one is quite able to tell us how to. Imag­in­ing the world with­out us in it is beyond most of us, and Ehren­re­ich admits to its fun­da­men­tal impos­si­bil­i­ty. And she's not encour­ag­ing us to wel­come death, let alone the pos­si­bly dis­agree­able expe­ri­ences that may pre­cede it. She does tell us, though — and I doubt this would be pre­scribed by our Nation­al Health Ser­vice — about a drug called psilo­cy­bin, which dis­solves fear, even the fear of death. I'll go for that.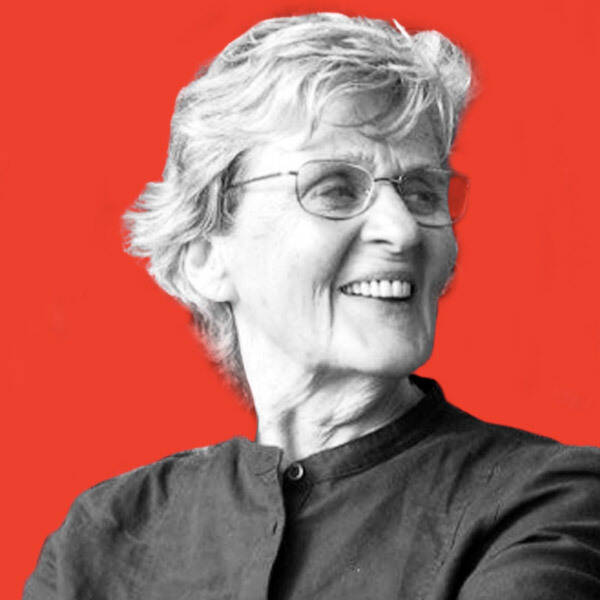 Jane Miller
lives in Lon­don, and is the author, most recent­ly, of
In My Own Time: Thoughts and After­thoughts
(
2016
), a col­lec­tion of her
In These Times
columns and interviews.