The Judges Cops Want: These Candidates Have Been Endorsed By Chicago's Police Union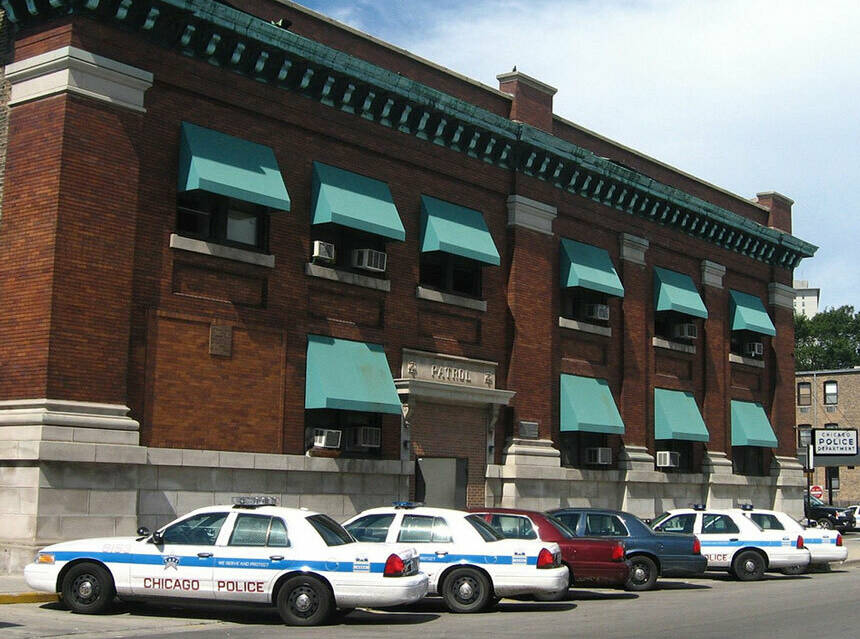 Last month, the Chica­go Fra­ter­nal Order of Police, the city's largest police union, released a list of can­di­dates it is endors­ing in the March 20 pri­ma­ry election.
The top-of-the-bal­lot endorse­ments include unsur­pris­ing picks, like incum­bent con­ser­v­a­tive Demo­c­rat Rep. Dan Lip­in­s­ki, as well as some odd choic­es, like embat­tled incum­bent Cook Coun­ty Asses­sor Joseph Berrios.
The police union is also endors­ing down-bal­lot judi­cial can­di­dates, most of whom have lit­tle-to-no name recog­ni­tion among Cook Coun­ty res­i­dents. Of those 22 down-bal­lot endorse­ments, eight are either fam­i­ly mem­bers of Chica­go police offi­cers, ​"friend­ly" assis­tant state's attor­neys, or lawyers who have done work for the police union in the past. Many of these endorse­ments, which were post­ed to the FOP's Face­book page on Feb­ru­ary 16, are for career pros­e­cu­tors who large­ly side with police.
One of the can­di­dates the police union is sup­port­ing is Bri­an T. Sex­ton, a for­mer Cook Coun­ty pros­e­cu­tor who was ​"chid­ed by a U.S. Dis­trict judge in 2016 for false­ly tes­ti­fy­ing in a fed­er­al civ­il rights tri­al about past tes­ti­mo­ny of a gang expert," accord­ing to Injus­tice Watch, a not-for-prof­it jour­nal­ism orga­ni­za­tion that con­ducts in-depth research expos­ing insti­tu­tion­al fail­ures that obstruct jus­tice and equal­i­ty. The alleged­ly false state­ments Sex­ton made were dur­ing the retri­al of Nath­son Fields, who main­tained his inno­cence for a dou­ble mur­der that led to two crim­i­nal tri­als and three civ­il tri­als before Fields ulti­mate­ly won a $22 mil­lion jury ver­dict of wrong­ful conviction.
Sex­ton is also cur­rent­ly rep­re­sent­ing Chica­go police offi­cer Thomas Cur­ran in an Illi­nois North­ern Dis­trict Court case filed by Alma Ben­itez — who was a wit­ness to the fatal shoot­ing of Laquan McDon­ald in 2014. In her law­suit, Ben­itez alleges Cur­ran and oth­er Chica­go police offi­cers detained her at a police sta­tion for hours and pres­sured her to change her sto­ry after offi­cers had become ​"aware that Plain­tiff had attempt­ed to record the inci­dent in a video and/​or pho­tos," accord­ing to the complaint.
This is Sexton's sec­ond cam­paign for a judi­cial seat since 2008. He did not imme­di­ate­ly respond to a request for an interview.
Colleen Rear­don Daly, anoth­er of the FOP's endorse­ments, notably rep­re­sent­ed Chica­go police offi­cer William Pru­ente. He was caught ​"lying in court at a drug hear­ing in March 2014 when a defense lawyer pulled a sur­prise and played a video of the arrest in sub­ur­ban Glen­view that con­tra­dict­ed tes­ti­mo­ny from the offi­cer and three oth­er cops," accord­ing to the Chica­go Tri­bune. As a result, Pru­ente was con­vict­ed of perjury.
"We know the rela­tion­ship between offi­cers and pros­e­cu­tors, they often work hand in hand," says Tim­my Rose, a mem­ber of the Peo­ple's Response Team, a mul­ti-racial, inter­gen­er­a­tional group com­mit­ted to sup­port­ing efforts to end police vio­lence in Chicago.
"The police union is essen­tial­ly a lob­by­ist who is pro-incar­cer­a­tion and pro-crim­i­nal­iza­tion," says Rose.
Chicago's police union is no stranger to pol­i­tics. In the past, the union — which rep­re­sents a major­i­ty of the city's approx­i­mate­ly 12,000 rank-and-file offi­cers in union bar­gain­ing with the city — has also spent a con­sid­er­able amount of time and mon­ey lob­by­ing to change state laws to pro­tect its mem­ber­ship from pub­lic scrutiny.
Exam­ples include lever­ag­ing the union's ​"behind-the-scenes clout" to keep inves­ti­ga­tions of offi­cer sex­u­al assault mis­con­duct like rape with­in the Chica­go Police Depart­ment and away from inde­pen­dent inves­ti­ga­tors; get­ting the Illi­nois leg­is­la­ture to pass an offi­cer ​"bill of rights" which makes many police union con­tract pro­tec­tions state law and frus­trates police reform efforts; and fight­ing against the wide­spread roll­out of offi­cer-worn body cameras.
Fra­ter­nal Order of Police Vice Pres­i­dent Mar­tin Preib, the police union's media spokesper­son, did not return a request for inter­view regard­ing the FOP's endorsements.
Injus­tice Watch reviewed every judi­cial can­di­date run­ning in the March pri­ma­ry, deter­min­ing that at least two of the can­di­dates the FOP is back­ing are attor­neys who are less than qual­i­fied for the judi­cial seats they're hop­ing to win.
For instance, Aman­da Moira Pills­bury, a career pros­e­cu­tor at the Cook Coun­ty State's Attorney's Office who is cur­rent­ly assigned to felony tri­als, was found to be not qual­i­fied by the Illi­nois State Bar Asso­ci­a­tion (ISBA) because, while ​"she is knowl­edge­able and a good lit­i­ga­tor," the ​"extent of her involve­ment in com­plex mat­ters and the depth of her expe­ri­ence" is questionable.
The FOP-backed can­di­date Michael O'Mal­ley is a Cook Coun­ty assis­tant state's attor­ney in the civ­il action unit who has pre­vi­ous­ly worked in the office's pub­lic cor­rup­tion and finan­cial crimes unit. The Chica­go Bar Asso­ci­a­tion repeat­ed its 2016 neg­a­tive rat­ing of him and advised that ​"addi­tion­al prac­tice expe­ri­ence will bet­ter pre­pare him for service."
O'Malley and Pills­bury did not respond to requests for comment.
Oth­er can­di­dates in judi­cial con­tests that the FOP sin­gled out as being either Chica­go police fam­i­ly mem­bers, friend­ly assis­tant state's attor­neys or lodge attor­neys include Kevin Patrick Cun­ning­ham, Lor­raine Mur­phy and Athena A. Far­makis—a for­mer Luvab­ull with 23 years of expe­ri­ence as a Cook Coun­ty assis­tant state's attorney.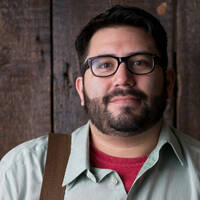 Alex V. Her­nan­dez
is orig­i­nal­ly from Chica­go and has bylines in the
Chica­go Tri­bune
,
Chica­go Read­er
,
Chica­go Mag­a­zine
,
City Bureau
,
In These Times
and
90

Days,

90

Voic­es
. He was also a
2017
Peter Lis­agor Watch­dog Award final­ist for his work on an inter­ac­tive
Chica­go Reporter
data­base
that shows where, how and when police mis­con­duct hap­pens in the city of Chica­go. He tweets at
@AVHndz
.