Unpredictable and Brutal ICE Raids Are Allowing Trump to Rule by Fear
Protections for immigrant communities were already meager. Now, safeguards are being scrapped as the Trump administration escalates nationwide sweeps.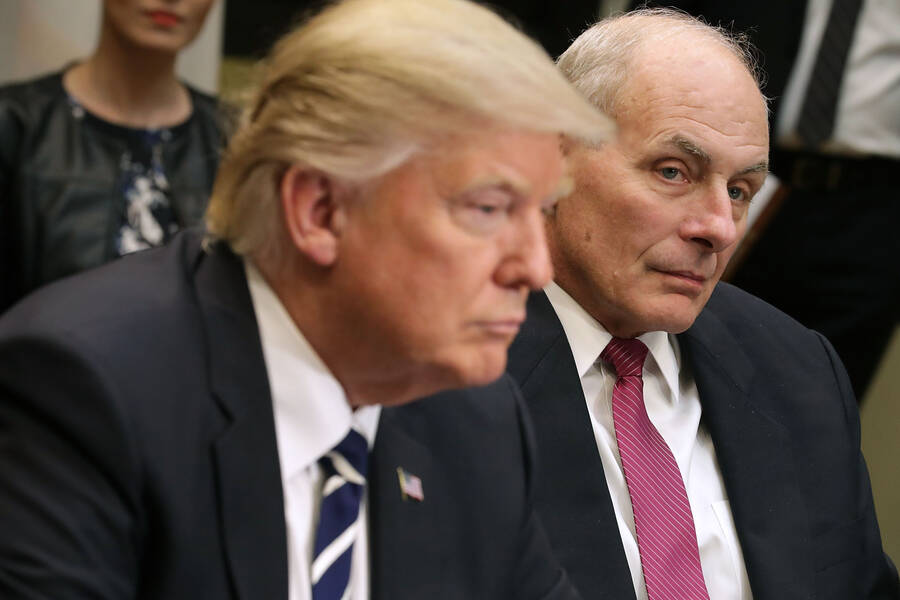 The President's latest cabinet shuffle may seem chaotic, but even if executive agencies are paralyzed, immigration authorities' ruthless assaults on communities continues apace. General John Kelly's tenure at Homeland Security lasted long enough to crank up U.S. Immigration and Customs Enforcement's (ICE) deportation machine, scrap the few safeguards for due process granted under the previous administration and pave the way for even harsher crackdowns under his successor.
The crackdowns have galvanized grassroots organizations to launch community-defense efforts: Know-Your-Rights training workshops, emergency legal aid for families without attorneys and court challenges pressuring officials to protest Trump's policies.
Nowhere seems safe from a federal sweep. Legal advocates have shifted from reform advocacy to full-fledged defensive mode, as Trump appears to be fast tracking deportation proceedings even for aspiring college students, domestic violence victims and family breadwinners.
Memphis and several other southern cities saw scores of arrests during July, as ICE forces descended for several days in mass roundups targeting predominantly Latino areas. According to Casey Bryant of the advocacy group Latino Memphis, ICE sought to apprehend residents without presenting judicial warrants. ICE agents are ​"surrounding people's vehicles and demanding that they get out of the car…They're rolling up in these big SUVs, three or four at a time, and just catching whoever they see," she says. Sometimes they finished up a day of raids by banging on the doors of Latino neighborhoods, says Bryant, observing: ​"It seems like it moves from one place to another."
Following a racially incendiary speech in Long Island, Trump has set the stage for dramatic raids aimed at ​'getting tough' on supposed gang crime in the suburbs. In reality, advocates across Los Angeles, Colorado Springs and other cities have condemned the recent pattern of brutal ICE sweeps, which seem to neglect even the minimal protections the Obama administration had applied to its enforcement efforts, which supposedly prioritized migrants with serious criminal convictions. Under Trump, ICE has reportedly even targeted local homeless shelters and courthouse hallways.
Still, ICE claims to be targeting young men who allegedly fit the stereotype of Central American gang members, and has announced an intensification of a nationwide deportation drive going after people who supposedly ​"pose a threat to national security." Memphis has seen several older migrants detained in the recent roundups, many of them long-settled blue-collar workers with families and no criminal records. Many have lived in the United States for years and are just encountering ICE for the first time.
The crackdowns have galvanized grassroots organizations to launch community-defense efforts: Know-Your-Rights training workshops, emergency legal aid for families without attorneys and court challenges pressuring officials to protest Trump's policies. According to the Immigrant Defense Project, which just rolled out a toolkit to help communities cope with ICE raids and detention, immigrants should be wary that they're vulnerable to being apprehended in any public space. Yet, the organization argues that succumbing to fear is not the answer, noting individuals are free to refuse entry to an officer trying to enter their home without a warrant. The group warns of the deceptive tactics ICE is said to regularly employ — including pretending to be local police instead of federal agents, or brandishing their weapons to intimidate families.
The most disturbing trend may be the lack of any pattern at all. In recent months, some local law enforcement agencies say they have been frustrated by ICE's brazen interventions. Depending on local politics, some districts have agreed to actively work with ICE agents. But even in red states like Arizona, where sadistically xenophobic Sheriff Joe Arpaio was recently ousted, many agencies have refused to collaborate on policies that might stoke racial tensions or alienate communities.
The increasingly divergent approaches that local authorities are taking to immigration policy — with many municipalities vowing to resist Homeland Security's effort to coopt local agencies — are dividing Washington. One sticking point is so-called ​"sanctuary cities," which openly oppose collusion with federal immigration enforcement actions. Trump, Attorney General Jeff Sessions, congressional Republicans and — more recently—state lawmakers in Texas, Georgia and Indiana, have tried to impose funding restrictions for districts that resist ICE policies. But the most draconian proposals have been thwarted by constitutional litigation and massive local backlash.
But some local efforts to protect migrants—for example, by refusing to hold arrestees in local jails on ICE's behalf for pending immigration investigations—may be of limited use amid the chaos of the flash raids. Bryant points out that, while police have vowed not to collude with ICE, local officers have been entangled in raids when federal agents have called police for back up on the scene. And in some self-proclaimed progressive sanctuary cities like New York, ​"zero tolerance" over-policing has needlessly exposed immigrants to ICE interventions, because the routine mass arrests in poor communities of color make migrants vulnerable to being picked up by federal authorities while in jail.
As more cities face fiscal and political pressure, the American Civil Liberties Union has advised local authorities to retain local control, stating: ​"The administration cannot force them to help round up immigrants, and it cannot threaten them by inventing new rules out of thin air."
Of course, under Trump's improvisational approach to governing, it has become clear to immigrant communities that his administration doesn't need to rewrite rules to rule by fear.
While pressing local officials to condemn ICE and resist collusion with Homeland Security, Latino Memphis is trying to help communities survive the trauma of the crackdown. The organization is providing legal advice and assistance with securing bond, since many detainees are imprisoned far from their families at the La Salle Detention Facility in Louisiana, with virtually no access to local attorneys.
Not even lawyers, however, can gauge ICE's next move. Day by day, Bryant says, Latino Memphis is ​"just trying to make sure that families can keep on living their lives without too much fear or anxiety, and trying to allay that anyway we can, working with families to not be afraid to enroll their children in school and…to take care of themselves and their family."
That may be the worst impact of these raids. Trump's real triumph in his war on migrants is spreading the sheer terror of knowing that each new day they spend in their adopted homeland may become their last.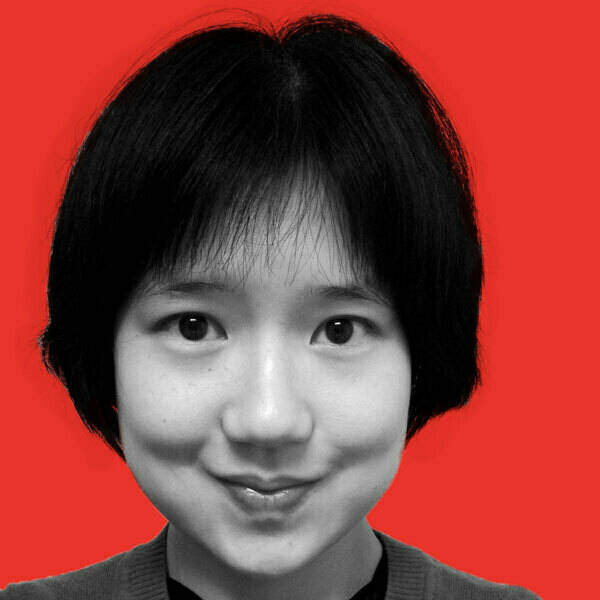 Michelle Chen is a contributing writer at In These Times and The Nation, a contributing editor at Dissent and a co-producer of the ​"Belabored" podcast. She studies history at the CUNY Graduate Center. She tweets at @meeshellchen.