What Will It Take To Stop Trump's Muslim Ban?
Movements are gearing up for the fight ahead.
President Donald Trump's campaign to ban migrants from Muslim-majority nations from entering the United States received the Supreme Court's stamp of approval in early December, even after his administration's efforts inflamed outrage around the world and triggered a surge of legal opposition in the courts. Now, as the border once again tightens against countless refugees and travelers from eight countries, Trump's opposition is gearing up to fight back — heading back to Washington to once again challenge against the so-called ​"Muslim ban."
"We're not dividing ourselves. We're going to stand united."
The Supreme Court issued an interim ruling on December 4 that upheld the latest version of Trump's executive order barring travelers from eight countries, targeting six Muslim-majority nations (Chad, Iran, Libya, Somalia, Syria, and Yemen). Though not a final ruling, the decision allows ​"Muslim Ban 3.0" to go into effect while the order is further litigated in the lower courts.
After various tweaks, the sweeping ban is now a hodgepodge of legal rationales laced with War on Terror jingoism. But the framework is unchanged: The order suspends travel visas and blocks immigration visas, preventing future long-term settlement of workers, refugees and family members. And the underlying message remains: Muslims are not welcome here.
The most recent version of the ban adds two heavily maligned U.S. foes, Venezuela and North Korea, but the central target is travelers from the Muslim-majority countries. Other revisions seem to add new uncertainties about the order's scope. Whereas the first version was based on a 90-day suspension, the new version has no set timetable. Previous exemptions for family members have been replaced with a patchwork of exemptions surrounding certain work-related and student visas.
Yet the ban's social toll was felt on the ground long before this latest ruling. Since last January, immigrant communities with ties to the banned countries have been mired in legal chaos — barred from bringing loved ones to the United States for critical medical treatment and unable to reunite with family members. People have been forced to put on hold their aspirations to work or pursue education in the United States — and to suffer the indignity of being denied a right that many in the United States take for granted.
After confronting various legal twists and turns for a year, the opposition is now fighting to keep the public spotlight on the ban as the final stretch of litigation approaches. Whatever is decided in the courts, the communities that have been grappling with post-9/11 anti-Muslim bias for years know that the real ​"ban" extends throughout the Trump administration's worldview.
Murad Awawdeh, vice president of advocacy with New York Immigration Coalition, says that the ban has helped concentrate the energies of many intersecting movements. The political convergence was evident at a rally that his organization helped organize on the Thursday following the interim ruling. Participants protested the Muslim Ban, the Republican tax plan and Trump's overall anti-immigrant agenda, including ongoing crackdowns on undocumented residents.
Since the ban was first announced a year ago, Awadeh told In These Times, ​"we were able to mobilize a lot of different people … Folks who just knew that the Muslim Ban was inherently wrong, were able to come out and really voice their opposition to such a bigoted policy."
Advocates will also seek to highlight before the court how the ban ties into Trump's wider reactionary agenda. Civil liberties lawyers with the Council on American Islamic Relations (CAIR) have cited Trump's inflammatory tweets — which peaked in late November when Trump's retweeted vicious anti-Muslim media from a the far-right white supremacist group Britain First. Groups are also spotlighting a sharp rise in hate crimes against Muslims that has coincided with Trump's ban. Intentionally or not, CAIR contended in its brief, ​"the ban provided a validating platform for individuals to openly express animosity towards Islam and Muslims."
After the latest interim ruling allowed the ban to go forward, grassroots activists pointed out that court challenges are inherently inadequate. The New York-based South Asian American advocacy group Desis Rising Up and Moving (DRUM) posted a message to supporters shortly after the Supreme Court ruling. ​"Legal strategies largely are limited to operating with the systems that exist," they wrote, ​"but organizing our own forces builds and works toward the vision of the world we want to see without constraints."
DRUM has mobilized everyday resistance through its network of ​"Hate Free Zones" across Queens and Brooklyn, in an effort to organize ​"to defend our communities from workplace raids, deportations, mass criminalization, violence, and systemic violation of our rights and dignity." Executive Director Fahd Ahmed noted that the group has sought to ​"focus on both the rising Islamophobia and xenophobia, but also on how attacks on any other communities are also attacks on us."
With or without an executive order, the administration's discrimination will likely persist in subsurface ways. For example, various legal barriers could still ensnare many individuals in the visa screening process, since Homeland Security has considerable discretion to impose ​"extreme vetting" or added scrutiny under the pretext of public security concerns.
"It's not a Trump-era innovation to discriminate against Muslims in processing their visas … What is new is the vast discriminatory treatment being utilized to broadcast a message of condemnation of Islam and to use that message to marginalize the Muslim community," Abbas said. ​"Donald Trump has brought to the highest office the idea that demonizing Muslims is effective politics. And unfortunately, for him, it largely has been."
Although the legal battle has grown more convoluted over the past year, the resistance has sharpened and widened. In January, lawyers rushed to establish emergency legal aid clinics at airports. Since then, the litigation efforts have evolved into an extensive nationwide defense network.
"The level of legal involvement is staggering," said CAIR senior attorney Gadeir Abbas, noting that state governments, universities and other community groups are coordinating litigation strategies to thwart the ban in multiple courts. Such collaboration, is ​"not inevitable," he told In These Times, citing the historical example of the mass imprisonment of Japanese Americans during World War II, under an executive order by the Roosevelt administration. Although there was little opposition during the war to the mass incarceration of Japanese Americans, Abbas believes we are seeing a more robust response to Trump's efforts to criminalize immigrants today. ​"There is a strong opposition … put together by the Muslim community and its allies," said Abbas. ​"That's been heartening."
The drive to weave together today's cross-cutting crises energized the rally in New York as well. ​"With everything happening so rapidly, I think people tend to think that we as movements are pitted against each other, and we're not," Awadeh said. ​"We're not dividing ourselves. We're going to stand united. And we're going to fight all these different attacks that are coming from the administration all together…because when we stand together, and we stand united, we're all stronger as a community."
With or without a travel ban, the resistance faces a long road ahead across the country. At the airport, before the Supreme Court, or in solidarity with next-door neighbors, there are many more borders to overcome.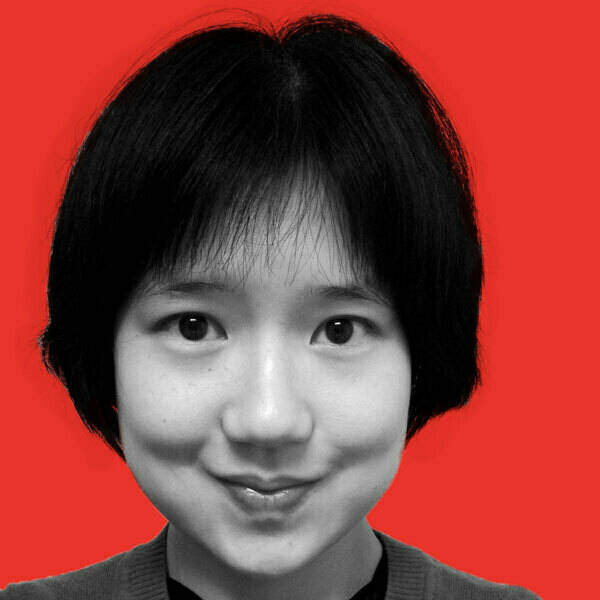 Michelle Chen is a contributing writer at In These Times and The Nation, a contributing editor at Dissent and a co-producer of the ​"Belabored" podcast. She studies history at the CUNY Graduate Center. She tweets at @meeshellchen.