Slavoj Zizek: The Need to Traverse the Fantasy
A call to mobilize Europe's radical-emancipatory tradition, and why we need a solidarity of struggles, not a "dialogue of cultures"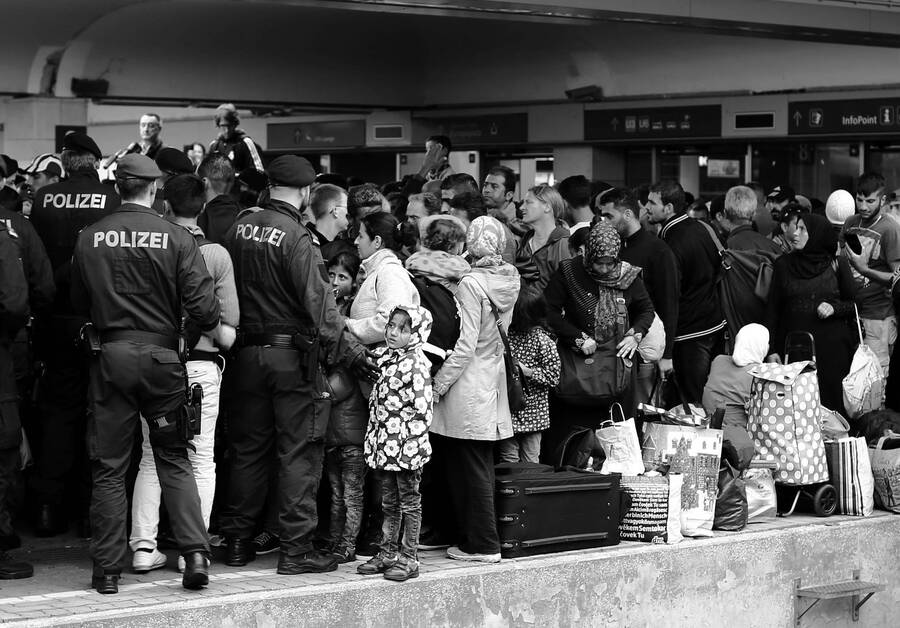 Adam Kot­sko, a pro­fes­sor of human­i­ties at Shimer Col­lege in Chica­go, in an email to me, pro­vid­ed the best char­ac­ter­i­za­tion of the reac­tions to my lat­est text on the refugees and Paris attacks:
Our solidarity with non-Europeans should be a solidarity of struggles, not a "dialogue of cultures" but a uniting of struggles within each culture.
I notice that the respons­es always seem to be a ref­er­en­dum on you, almost a Rorschach test for what peo­ple think of you. If they think you're a ter­ri­ble qua­si-fas­cist, pro-West­ern ide­o­logue, they find stuff to sup­port that. If they assume you're in good faith, they can find a more pos­i­tive read­ing. But the dis­cus­sion nev­er gets to the point of actu­al­ly address­ing the issue — it's almost like ​"what we should do about the issue" is treat­ed as self-evi­dent to all con­cerned, and the ques­tion is whether and how you mea­sure up to this implic­it stan­dard (which of course can't be explic­it­ly stat­ed by anyone).
As for numer­ous attacks on what I have writ­ten, most of them don't deserve an answer since they sim­ply repeat the posi­tion I crit­i­cize. What should I say to the claim that I want to use the mil­i­tary to quar­an­tine and throw out the refugees, apart from the fact that it's a sim­ple lie? Some of the crit­i­cism, how­ev­er, is wor­thy of reply.
I often hear the reproach that I speak as a Euro­pean, part of the Euro­pean elite with whom I am in sol­i­dar­i­ty, and as such I am treat­ing refugees as an exter­nal threat to be con­tained. To which I can only say: Of course I speak from an Euro­pean posi­tion. To deny this would be a pre­pos­ter­ous lie, an unmis­tak­able sign of patron­iz­ing fake solidarity.
But which Euro­pean posi­tion? In the same way that there is no one Islam, that Islam also can har­bor eman­ci­pa­to­ry poten­tials (and I've writ­ten about this exten­sive­ly ), Euro­pean tra­di­tion is also marked by a series of deep antag­o­nisms. The only way to effec­tive­ly fight ​"Euro­cen­trism" is from with­in, mobi­liz­ing Europe's rad­i­cal-eman­ci­pa­to­ry tra­di­tion. In short, our sol­i­dar­i­ty with non-Euro­peans should be a sol­i­dar­i­ty of strug­gles, not a ​"dia­logue of cul­tures" but a unit­ing of strug­gles with­in each culture.
Merkel's invi­ta­tion to accept the refugees — more refugees than any oth­er Euruoean state — was a gen­uine eth­i­cal mir­a­cle, one that can­not be reduced to the cap­i­tal­ist strat­e­gy of import­ing cheap labor force. What I find more than a lit­tle bit weird is the eager­ness to crit­i­cize Ger­many for not show­ing enough open­ness toward the refugees instead of focus­ing on those states that adopt the parao­ni­ac anti-immi­grant atti­tude: Poland, Hun­gary, etc. It's the same old super­ego log­ic; the more we obey the com­mand­ment of the law, the more we are guilty. The more Ger­many acts in a (rel­a­tive­ly) decent way, the more it will be crit­i­cized. On the top of that, it is deeply symp­to­matic of our hypocrisy how rarely the Euro­pean Left insists that the way to defuse the racist fear of refugees is to include refugees in the pub­lic debate. Our TV sta­tions and oth­er pub­lic media should have been full of refugees describ­ing their plea, talk­ing about their expec­ta­tions, etc. One should give them the space to speak in pub­lic, not just speak on their behalf.
Anoth­er often-repeat­ed reproach tar­gets my men­tion of West­ern ​"val­ues" and ​"way of life": How dare I ignore the bla­tant fact that ​"West­ern val­ues" are for the Third World peo­ple the very ide­ol­o­gy that jus­ti­fies their col­o­niza­tion and exploita­tion, the ruth­less destruc­tion of their ways of life? My answer is that I am far from ignor­ing it—I've writ­ten pages and pages on it. What I insist upon is that, in the same way that Islam does not des­ig­nate one big homo­ge­neous enti­ty, Euro­pean tra­di­tion also pro­vides the resources for rad­i­cal eman­ci­pa­tion, i.e., for the rad­i­cal self-cri­tique of ​"Euro­cen­trism," while calls for a return to some pre-colo­nial indige­nous roots most­ly fit per­fect­ly glob­al capitalism.
A more refined ver­sion of this reproach points out that egal­i­tar­i­an­ism, fem­i­nism, etc., are not sim­ply part of West­ern core val­ues but the result of a long strug­gle against the hege­mon­ic ide­ol­o­gy and pol­i­tics of cap­i­tal­ism. It main­tains that the free­dom of press, of pub­lic speech, etc., is not an ingre­di­ent of lib­er­al cap­i­tal­ist soci­eties that arose spon­ta­neous­ly: it was hard won through pop­u­lar strug­gles through­out 19th cen­tu­ry. When the West boasts of its eman­ci­pa­to­ry val­ues, one should always bear in mind that we are large­ly deal­ing with the log­ic of ​"if you can't defeat them, join them." I can­not but agree with this point, adding that the same strug­gle goes on today (Wik­ileaks, etc.).
The last point. In pub­lic debates on many cam­pus­es from Lon­don to Berlin, I am repeat­ed­ly told that now is not the time to raise the top­ic of the incom­pat­i­bil­i­ty of ways of life, of the sta­tus of women in some immi­grant com­mu­ni­ties, etc. — that now we are deal­ing with a big human­i­tar­i­an cri­sis, hun­dreds of thou­sands are fight­ing for their life, and to bring in cul­tur­al issues ulti­mate­ly just detracts from the key issue. I total­ly dis­agree with this log­ic: It is pre­cise­ly now, when hun­dreds of thou­sands are ariv­ing into Europe, that we should talk about all this and elab­o­rate a for­mu­la of how to deal with it.
The rea­son is not mere­ly that only such a direct approach can help to defuse anti-immi­grant para­noia, but a much more omi­nous fact: Sex­u­al­i­ty has emerged as one of the cen­tral ingre­di­ents of today's ide­o­logi­co-polit­i­cal struggles.
Let's take the Niger­ian Boko Haram move­ment, the name which can be rough­ly and descrip­tive­ly trans­lat­ed as ​"West­ern edu­ca­tion is for­bid­den" — mean­ing, in par­tic­u­lar, any edu­ca­tion of women. How, then, to account for the weird fact of a mas­sive sociopo­lit­i­cal move­ment whose main pro­gram­mat­ic item is the hier­ar­chic reg­u­la­tion of the rela­tion­ship between the two sexes?
Aya­tol­lah Ruhol­lah Khome­i­ni made clear decades ago why an attack like the Paris bomb­ings that focus­es on the ​"dis­solute" every day amuse­ments can be con­sid­ered appro­pri­ate. In Feb­ru­ary 1979, on his return to the Islam­ic Repub­lic of Iran he said, ​"We're not afraid of sanc­tions. We're not afraid of mil­i­tary inva­sion. What fright­ens us is inva­sion by west­ern immoral­i­ty." The fact that Khome­i­ni talks about fear, about what a Mus­lim should fear most in the West, should be tak­en lit­er­al­ly: Mus­lim fun­da­men­tal­ists, be they Shi­ite or Sun­ni, do not have any prob­lems with the bru­tal­i­ty of eco­nom­ic and mil­i­tary strug­gles, their true ene­my is not the West­ern eco­nom­ic neo­colo­nial­ism and mil­i­tary aggres­sive­ness but its ​"immoral" culture.
The same holds for Putin's Rus­sia, where the con­ser­v­a­tive nation­al­ists define their con­flict with the West as cul­tur­al, in the last resort focused on sex­u­al dif­fer­ence: apro­pos the vic­to­ry of the Aus­tri­an drag queen Con­chi­ta Wurst (a.k.a. Tom Neuwirth) at the 2014 Euro­vi­sion con­test, Putin him­self said at a din­ner in St. Peters­burg: ​"The Bible talks about the two gen­ders, man and woman, and the main pur­pose of union between them is to pro­duce chil­dren." As usu­al, the rabid nation­al­ist Vladimir Zhiri­novsky, a mem­ber of par­lia­ment, was more out­spo­ken. He called her vic­to­ry ​"the end of Europe," say­ing: ​"There is no lim­it to our out­rage. … There are no more men or women in Europe, just it." Vice prime min­is­ter Dmit­ry Rogozin tweet­ed that the Euro­vi­sion result ​"showed sup­port­ers of Euro­pean inte­gra­tion their Euro­pean future — a beard­ed girl."
There is a cer­tain qua­si-poet­ic uncan­ny beau­ty in this image of the beard­ed lady (for long time the stan­dard fea­ture of cir­cus freak­shows) as the sym­bol of unit­ed Europe — no won­der Rus­sia refused to trans­mit the Euro­vi­sion con­test to its TV pub­lic, with calls for a renewed cul­tur­al Cold War. Note the same log­ic as in Khome­i­ni: not army or econ­o­my, the tru­ly feared object is immoral deprav­i­ty, the threat to sex­u­al dif­fer­ence. Boko Haram just brought brings this log­ic to its endpoint.
What psy­cho­analy­sis tells us
One should not under­es­ti­mate the com­plex­i­ty and per­sis­tence of dif­fer­ent ​"ways of life," and here psy­cho­analy­sis can be of some help. Which is the fac­tor that ren­ders dif­fer­ent cul­tures (or, rather, ways of life in the rich tex­ture of their dai­ly prac­tices) incom­pat­i­ble? What is the obsta­cle that pre­vents their fusion or, at least, their har­mo­nious­ly indif­fer­ent co-existence?
The psy­cho­an­a­lyt­ic answer is: jouis­sance. It is not only that dif­fer­ent modes of jouis­sance are incon­gru­ous with each oth­er with­out a com­mon mea­sure; the Other's jouis­sance is insup­port­able for us because (and inso­far as) we can­not find a prop­er way to relate to our own jouis­sance.
The ulti­mate incom­pat­i­bil­i­ty is not between mine and other's jouis­sance, but between myself and my own jouis­sance, which for­ev­er remains an ex-timate intrud­er. It is to resolve this dead­lock that the sub­ject projects the core of its jouis­sance onto an Oth­er, attribut­ing to this Oth­er full access to a con­sis­tent jouis­sance. Such a con­stel­la­tion can­not but give rise to jeal­ousy: In jeal­ousy, the sub­ject creates/​imagines a par­adise (a utopia of full jouis­sance) from which he is exclud­ed.
The same def­i­n­i­tion applies to what one can call polit­i­cal jeal­ousy, from the anti-Semit­ic fan­tasies about the mys­te­ri­ous prac­tices and abil­i­ties of the Jews (which some­times reach the lev­el of mad­ness, like the claim that Jew­ish men also men­stru­ate) to the Chris­t­ian fun­da­men­tal­ists' fan­tasies about the weird sex­u­al prac­tices of gays and les­bians. As Klaus Theweleit, a schol­ar of fas­cist soci­ol­o­gy, point­ed out, it is all too easy to read such phe­nom­e­na as mere ​"pro­jec­tions": Jeal­ousy can be quite real and well-found­ed; oth­er peo­ple can and do have as much more intense sex­u­al life than the jeal­ous sub­ject — a fact that, as Lacan remarked, doesn't make jeal­ousy any less patho­log­i­cal. Here is Lacan's suc­cinct descrip­tion of the polit­i­cal dimen­sion of this predicament:
With our jouis­sance going off track, only the Oth­er is able to mark its posi­tion, but only in so far as we are sep­a­rat­ed from this Oth­er. Whence cer­tain fan­tasies – unheard of before the melt­ing pot. Leav­ing the Oth­er to his own mode of jouis­sance, that would only be pos­si­ble by not impos­ing our own on him, by not think­ing of him as underdeveloped.
To reca­pit­u­late the argu­ment: Due to our impasse with our own jouis­sance, the only way for us to imag­ine a con­sis­tent jouis­sance is to con­ceive it as the Other's jouis­sance; how­ev­er, the Other's jouis­sance is by def­i­n­i­tion expe­ri­enced as a threat to our iden­ti­ty, as some­thing to be reject­ed, destroyed even.
With regard to the iden­ti­ty of an eth­nic group, this means that ​"there is always, in any human com­mu­ni­ty, a rejec­tion of an inas­sim­i­l­able jouis­sance, which forms the main­spring of a pos­si­ble bar­barism." Here, Lacan under­pins Freud, for whom the social bond (group iden­ti­fi­ca­tion) is medi­at­ed by the iden­ti­fi­ca­tion of each of its mem­bers with the fig­ure of a Leader shared by all: Lacan con­ceives this sym­bol­ic iden­ti­fi­ca­tion with a Mas­ter-Sig­ni­fi­er as sec­ondary to some pre­ced­ing rejec­tion of jouis­sance, which is why, for him, ​"the found­ing crime is not the mur­der of the father, but the will to mur­der he who embod­ies the jouis­sance that I reject." (And, one might add, even the mur­der of the pri­mor­dial father is ground­ed in the hatred of his exces­sive jouis­sance, his pos­sess­ing of all women.)
The start­ing point, what I ​"imme­di­ate­ly see," is that I don't know who or what I am since my inner­most core of jouis­sance eludes me. I then iden­ti­fy myself with oth­ers who are caught in the same dead­lock, and we ground our col­lec­tive iden­ti­ty not direct­ly in some Mas­ter-Sig­ni­fi­er but, more fun­da­men­tal­ly, in our shared rejec­tion of the Other's jouis­sance.
The sta­tus of Other's jouis­sance is thus deeply ambigu­ous: It is a threat to my iden­ti­ty, but at the same time my ref­er­ence to it founds my iden­ti­ty — in short, my iden­ti­ty emerges as a defen­sive reac­tion to what threat­ens it, or, as we may say apro­pos anti-Semi­tism, what is a Nazi with­out a Jew?
Hitler alleged­ly said: ​"We have to kill the Jew with­in us." A.B. Yehoshua's pro­vid­ed an ade­quate com­ment to this statement:
This dev­as­tat­ing por­tray­al of the Jew as a kind of amor­phous enti­ty that can invade the iden­ti­ty of a non-Jew with­out his being able to detect or con­trol it stems from the feel­ing that Jew­ish iden­ti­ty is extreme­ly flex­i­ble, pre­cise­ly because it is struc­tured like a sort of atom whose core is sur­round­ed by vir­tu­al elec­trons in a chang­ing orbit.
In this sense, Jews are effec­tive­ly the objet petit a of the Gen­tiles: what is ​"in Gen­tiles more than Gen­tiles them­selves," not anoth­er sub­ject that I encounter in front of me but an alien, a for­eign intrud­er, with­in me, what Lacan called lamel­la, the amor­phous intrud­er of infi­nite plas­tic­i­ty, an undead ​"alien" mon­ster who can­not ever be pinned down to a deter­mi­nate form.
In this sense, Hitler's state­ment tells more than it wants to say: Against its inten­tion, it con­firms that the Gen­tiles need the anti-Semit­ic fig­ure of the ​"Jew" in order to main­tain their iden­ti­ty. It is thus not only that ​"the Jew is with­in us" — what Hitler fate­ful­ly for­got to add is that he, the anti-Semi­te, his iden­ti­ty, is also in the Jew. (And the same holds even for a cer­tain kind of anti-racism. The Polit­i­cal­ly Cor­rect anti-racism depends on what it fights (or pre­tends to) — on the first-lev­el racism itself, thus par­a­sitiz­ing its oppo­nent: The PC anti-racism is sus­tained by the sur­plus-enjoy­ment which emerges when the PC-sub­ject tri­umphant­ly reveals the hid­den racist bias of an appar­ent­ly neu­tral state­ment or gesture.)
Anoth­er con­clu­sion to be drawn from this inter­min­gling of jouis­sances is that racism is always a his­tor­i­cal phe­nom­e­non: Even if anti-Semi­tism seems to remain the same through mil­lenia, its inner form changes with every his­tor­i­cal rup­ture. French philoso­pher Éti­enne Bal­ibar per­spic­u­ous­ly not­ed that in today's glob­al cap­i­tal­ism, in which we are all neigh­bors to each oth­er even if we live far away, the struc­ture of anti-Semi­tism is in a way glob­al­ized: Every oth­er eth­nic group per­ceived as pos­ing a threat to our iden­ti­ties func­tions as a ​"Jew" did for the anti-Semi­te. The para­dox is that, in our spe­cif­ic his­tor­i­cal sit­u­a­tion, anti-Semi­tism is uni­ver­sal­ized. This uni­ver­sal­iza­tion reach­es its apogee in the unique excep­tion­al fact that even the fer­vent Zion­ist them­selves con­struct the fig­ure of the ​"self-hat­ing Jew" along the lines of anti-Semitism.
Why Sam Kriss is wrong
I read with inter­est Sam Kriss's reply to me. First off, it was dis­hon­est of him to write:
As Zizek him­self fre­quent­ly argues, the pri­ma­ry pathol­o­gy of the racist is to refuse to see the Jew or the Mus­lim or the Roma as a person …

So what, then, are we to make of his state­ment that ​"Mus­lims find it impos­si­ble to bear our blas­phe­mous images and reck­less humor, which we con­sid­er a part of our freedoms"?
I said no such thing. This is what I wrote:
[F]undamentalist Mus­lims find it impos­si­ble to bear our blas­phe­mous images and reck­less humor, which we con­sid­er a part of our freedoms.
Do you notice the word that he omitted?
Despite such intel­lec­tu­al sleights of hand, Kriss seemed to engage also with the Lacan­ian con­cepts I use, accus­ing me of mis­us­ing them. But then I stum­bled upon sen­tences like the fol­low­ing one: ​"Fan­ta­sy is that which struc­tures real­i­ty, and even if it's a symp­tom, the symp­tom is always a sign to be inter­pret­ed, rather than a cloud that obfuscates."
Such sen­tences are strict non­sense, imply­ing a series of false iden­ti­fi­ca­tions: objet a as the cause of desire is reduced to its role in fan­ta­sy (while Lacan elab­o­rat­ed in detail the sta­tus of objet a out­side fan­ta­sy, as well as modes of desir­ing which remain after we ​"tra­verse" the fan­ta­sy), fan­ta­sy is equat­ed with symp­tom (while Lacan spent long chap­ters elab­o­rat­ing their oppo­si­tion), etc.
Since there is no space here to engage in this expla­na­tion (every good intro­duc­tion to Lacan will do the job), I will lim­it myself to a pas­sage from Kriss's reply which con­dens­es his dou­ble con­fu­sion, the­o­ret­i­cal as well as polit­i­cal, cul­mi­nat­ing in his ridicu­lous notion of fideli­ty to a fantasy:
In Lacan­ian ter­mi­nol­o­gy, what Zizek iden­ti­fies as a fun­da­men­tal dis­par­i­ty between ​'our' civ­i­lized Euro­pean way of life and the irre­ducible for­eign­ness of the migrants would be called an asym­me­try in the Sym­bol­ic order. (It's not just Laca­ni­an­ism that he aban­dons here — what hap­pened to the Hegelian iden­ti­ty of non-iden­ti­ty and iden­ti­ty?) If this asym­me­try does exist, then fan­ta­sy is pre­cise­ly the means by which it can be resolved. If we lack the appro­pri­ate sig­ni­fiers for each oth­er, then the inter­dict­ing untruth of fan­ta­sy opens up a space for some sem­blance of com­mu­ni­ca­tion. If migrants are to live peace­ful­ly and hap­pi­ly in Europe, the demand should not be that they give up their fan­ta­sy of a bet­ter life, but that they cling to it for all its worth.
First, the basic premise of Lacan's the­o­ry is that what my crit­ic rather clum­si­ly calls the ​"asym­me­try in the sym­bol­ic order" does not pri­mar­i­ly occur between dif­fer­ent ways of life (cul­tures) but with­in each par­tic­u­lar cul­ture: each cul­ture is struc­tured around its par­tic­u­lar ​"points of impos­si­bil­i­ty," imma­nent block­ades, antag­o­nisms, around its Real.
Sec­ond, far from ​"resolv­ing" it, a fan­ta­sy obfus­cates it, it cov­ers up the antag­o­nism – a clas­sic case: the fan­tas­mat­ic fig­ure of the Jew in anti-Semi­tism obfus­cates the class antag­o­nism by way of pro­ject­ing it onto the ​"Jew," the exter­nal cause that dis­turbs an oth­er­wise har­mo­nious social edi­fice. The state­ment ​"If we lack the appro­pri­ate sig­ni­fiers for each oth­er, then the inter­dict­ing untruth of fan­ta­sy opens up a space for some sem­blance of com­mu­ni­ca­tion." is thus total­ly mis­lead­ing: it implies that each cul­ture some­how man­ages to be in touch with itself, it just lacks appro­pri­ate sig­ni­fiers for oth­er cul­tures. Lacan's the­sis is, on the con­trary, that each cul­ture lacks ​"appro­pri­ate sig­ni­fiers" for itself, for its own rep­re­sen­ta­tion, which is why fan­tasies are need­ed to fill in this gap.
And it is here that things get real­ly inter­est­ing: these fan­tasies as a rule con­cern oth­er cul­tures. Back to the Nazis: the fan­ta­sy of the Jew is a key ingre­di­ent of the Nazi iden­ti­ty. The Jew as the ene­my allows the anti-Semit­ic sub­ject to avoid the choice between work­ing class and cap­i­tal: by blam­ing the Jew whose plot­ting foments class war­fare, he can advo­cate the vision of a har­mo­nious soci­ety in which work and cap­i­tal collaborate.
This is also why Julia Kris­te­va is right in link­ing the pho­bic object (the Jew whose plots anti-Semi­tes fear) to the avoid­ance of a choice: ​"The pho­bic object is pre­cise­ly avoid­ance of choice, it tries as long as pos­si­ble to main­tain the sub­ject far from a decision."
Does this propo­si­tion not hold espe­cial­ly for polit­i­cal pho­bia? Does the pho­bic object/​abject, on the fear of which the right­ist-pop­ulist ide­ol­o­gy mobi­lizes its par­ti­sans (the Jew, the immi­grant, today in Europe the refugee), not embody a refusal to choose? Choose what? A posi­tion in class strug­gle. The anti-Semit­ic fetish-fig­ure of the Jew is the last thing a sub­ject sees just before he con­fronts social antag­o­nism as con­sti­tu­tive of the social body (I para­phrase here Freud's def­i­n­i­tion of fetish as the last thing a sub­ject sees before dis­cov­er­ing that a woman doesn't have a penis).
So the first con­clu­sion is that some fan­tasies at least are ​"bad": we should def­i­nite­ly not advise the Nazis ​"not to give up their fan­ta­sy of a bet­ter life (with­out Jews) but to cling to it for all its worth"… Should we then dis­tin­guish between ​"good" and ​"bad" fan­tasies — say, should we replace racist fan­tasies with human­ist all-inclu­sive fan­tasies of glob­al broth­er­hood and collaboration?
This seems to be the direc­tion of my crit­ic when he writes that ​"the inter­dict­ing untruth of fan­ta­sy opens up a space for some sem­blance of com­mu­ni­ca­tion" — in short, even if a fan­ta­sy is not true, this is all we have to main­tain at least a sem­blance of communication.
But is this real­ly the (polit­i­cal) les­son of Lacan's psy­cho­analy­sis? Is fan­ta­sy real­ly the last resort of pol­i­tics? Is Com­mu­nism ulti­mate­ly just a fan­ta­sy we should cling to what­ev­er the cost? The least one can say is that Lacan's the­o­ry opens up anoth­er way, what one may call a pol­i­tics of tra­vers­ing the fan­ta­sy: a pol­i­tics which does not obfus­cate social antag­o­nisms but con­fronts them, a pol­i­tics which aims not just to ​"real­ize an impos­si­ble dream" but to prac­tice a ​"dis­course (social link) which would not be that of a sem­blance" (Lacan), a dis­course which touches/​disturbs the Real. What­ev­er Lacan is, he is not a post-mod­ernist who claims that all com­mu­ni­ca­tion is, as Kriss puts it, a ​"sem­blance."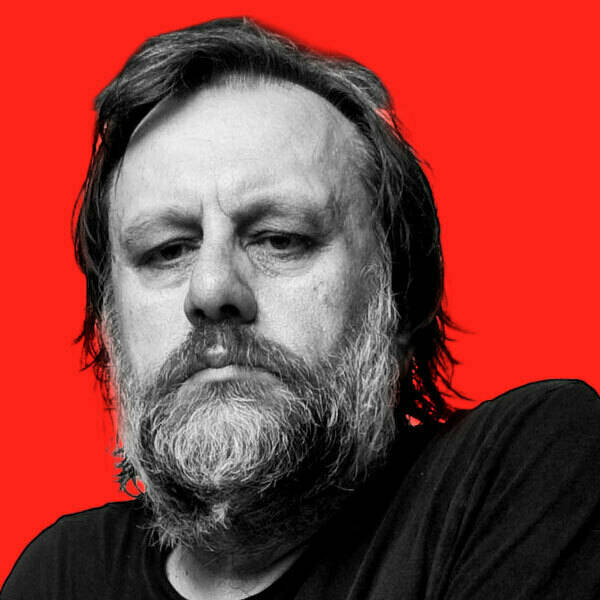 Slavoj Žižek
, a Sloven­ian philoso­pher and psy­cho­an­a­lyst, is a senior researcher at the the Insti­tute for Human­i­ties, Birk­beck Col­lege, Uni­ver­si­ty of Lon­don. He has also been a vis­it­ing pro­fes­sor at more than
10
uni­ver­si­ties around the world. Žižek is the author of many books, includ­ing Liv­ing in the End Times, First As Tragedy, Then As Farce, The Year of Dream­ing Dan­ger­ous­ly and Trou­ble in Paradise.