A Climate Scientist On Why Trump Pulling Out of the Paris Accord Won't Be the End of the World
Trump's announcement certainly is not good, but all hope may not be lost.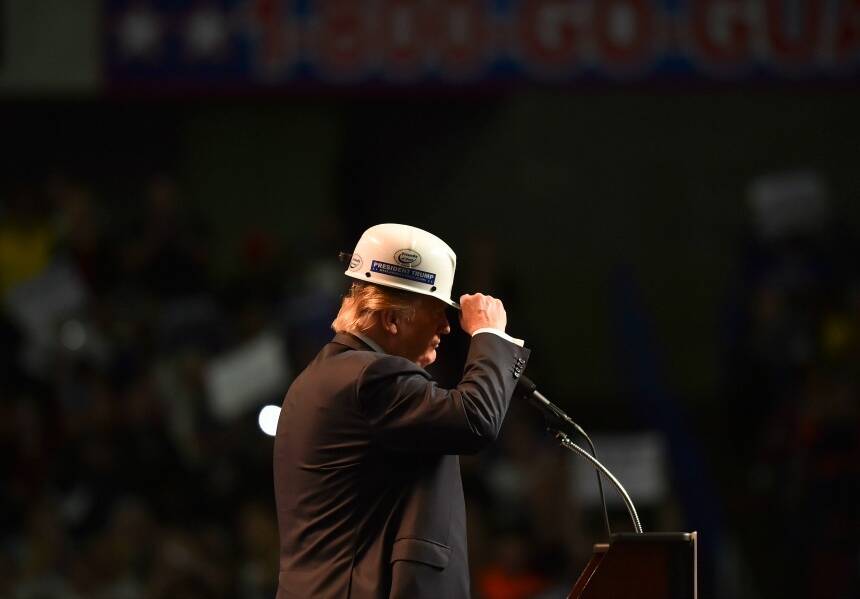 Don­ald Trump announced today that he'll pull the Unit­ed States out of the Paris Agree­ment, which would make the coun­try just one of three world­wide — join­ing Nicaragua and Syr­ia — to refuse par­tic­i­pa­tion in the land­mark cli­mate deal. Trump claimed ​"we are get­ting out, but we will start to nego­ti­ate and see if we can make a deal that's fair."
You could argue that, if he's going to go slow and be a wrecker, then the U.S. is better suited to be out than in.
With today's dec­la­ra­tion, Trump kicked off a four-year process that could even­tu­al­ly be reversed by his suc­ces­sor and will involve numer­ous bureau­crat­ic hur­dles. With or with­out the Unit­ed States, how­ev­er, all coun­tries will need to dras­ti­cal­ly ratch­et up their plans for reduc­ing emis­sions to get any­where close to meet­ing the goals set out in Paris in 2015.
While news about cli­mate change often rais­es fears that the end of the world is com­ing, today's announce­ment may not be as bad as it seems. Trump's move is trou­bling, but cli­mate sci­en­tist Glen Peters sug­gests that the mood need not be all doom and gloom. I spoke with Peters, a senior researcher at Norway's CICERO Cen­ter for Inter­na­tion­al Cli­mate Research, about Trump, what's next for the Paris Agree­ment and why not all hope is lost.
Kate Aronoff: You don't think Trump pulling out of the Paris Agree­ment is the end of the world. Why's that?
Glen Peters: Trump has pret­ty clear­ly indi­cat­ed he's not going to do any­thing about cli­mate, so whether he's in or out of Paris prob­a­bly isn't going to affect U.S. emis­sions so much. You could argue that, if he's going to go slow and be a wreck­er, then the Unit­ed States is bet­ter suit­ed to be out than in. Once the Unit­ed States with­draws, then they can't take part in those dis­cus­sions. Inter­na­tion­al­ly I don't think it will change oth­er coun­ties' posi­tions too much. If any­thing, it might strength­en their posi­tions. There'll cer­tain­ly be a coun­try or two that will say, ​"The Unit­ed States isn't doing any­thing, so we'll weak­en our com­mit­ments." But I think there'll be many oth­er coun­tries that will be will­ing to take on more of a lead­er­ship role and essen­tial­ly give Trump the fin­ger by doing even better.
Anoth­er point is that the Unit­ed States is a big emit­ter, account­ing for about 15 per­cent of glob­al emis­sions. But that leaves 85 per­cent. If the rest of the world is doing a lot, then it could quite eas­i­ly off­set four years of side­ways move­ment in the Unit­ed States. So, I cer­tain­ly wouldn't say it's the end of the world.
Kate: The worst-case sce­nario peo­ple seem to be think­ing about is that Trump pulls out and repeals a lot of reg­u­la­tions and pumps a bunch of mon­ey into the Unit­ed States' extrac­tive and high-pol­lut­ing indus­tries, set­ting the stage for emis­sions to be much high­er than they have been. Do you think that's on the table?
Glen: He'll prob­a­bly do that, and he's said he wants to unwind a num­ber of things. But it's not a ques­tion of whether he wants to put more mon­ey here, there or any­where. It's whether an investor wants to put his or her mon­ey into some­thing. If [Trump] says he's going to bring back coal, that's very dif­fer­ent from an investor say­ing, ​"I'm going to come in and build a brand-spank­ing-new, coal-fired pow­er plant that'll sit around for 50 years." I think that would be an exceed­ing­ly reck­less investor, espe­cial­ly if Trump is going to get kicked out.
Whether it's four years or eight years, he'll be gone soon. Maybe his suc­ces­sor will be a Demo­c­rat, the mood will have changed and U.S. cli­mate poli­cies will become sig­nif­i­cant­ly stronger. So, you'd have to be a real­ly risk-tak­ing investor to put your mon­ey in car­bon-inten­sive indus­tries now. It's just too risky over the long term.
And if you're a car pro­duc­er, you prob­a­bly won't pro­duce dif­fer­ent cars for the Unit­ed States, just because Trump has relaxed the reg­u­la­tions, and then pro­duce an alter­na­tive set of cars for the rest of the world. I just don't know what the log­ic would be in say­ing, ​"We've got a pres­i­dent for four years who's going against the grain. Let's change our indus­tri­al process­es and pre­tend he's going to be around for 400 years."
Still, emis­sions will cer­tain­ly be [greater] under him than what you might have expect­ed under Clin­ton. The biggest dif­fer­ence is that he won't be imple­ment­ing new poli­cies to dri­ve down emis­sions, where­as a Demo­c­rat or even anoth­er Repub­li­can might have. In a sense, I don't think the Unit­ed States will lose ground, but it won't pick up speed either. It'll be more of a stagnation.
Kate: Putting Trump aside for a sec­ond, what are the next steps for the Paris Agree­ment? What needs to come out of nego­ti­a­tions over the next sev­er­al years to get any­where near the goals laid out with­in it?
Glen: The most impor­tant thing now is estab­lish­ing a rule­book — or what­ev­er you want to call it — that's writ­ten in a way that you can see what coun­tries are doing, mea­sure and ver­i­fy what they're doing and make sure there's a mech­a­nism to raise and mea­sure ambi­tion. All of those process­es need to be put in place to make sure these com­mit­ments are fol­lowed through on and that coun­tries do raise their ambi­tion. Paris is essen­tial­ly a vol­un­tary thing, so there's no pun­ish­ment if coun­tries pull out. You need that sort of peer-pres­sure-based, name-and-shame sys­tem to ensure coun­tries do their bit. Obvi­ous­ly it's not work­ing with the Unit­ed States. The fact that the Unit­ed States could pull out with­out any reper­cus­sions shows one of the weak­ness­es of Paris.
Paris is set in place and is now in the imple­men­ta­tion phase. That's always bor­ing. What num­ber are you going to put over here and what are you going to call this line? What date will we do this by? It's all sort of bor­ing, yet it's the stuff that makes it work. If Paris is the deci­sion to fly to the moon, the next five years is when you fig­ure out how you're actu­al­ly going to do it. You build your satel­lite, set your goals and then you get down to business.
Kate: Are there any oth­er mech­a­nisms with which oth­er nations can rep­ri­mand the Unit­ed States for pulling out?
Glen: Oth­er coun­tries could use a Bor­der Car­bon Adjust­ment as a retal­ia­to­ry mea­sure. Usu­al­ly what that means is that you place a tax on imports into the coun­try based on their car­bon con­tent and give a sub­sidy to the exports. It's a bit like a val­ue-added tax. It sort of lev­els the play­ing field, but in a retal­ia­to­ry mea­sure you may not be so care­ful about whether the tax is set exact­ly to the car­bon con­tent of the imports. You might just slap a dol­lar or some oth­er arbi­trary price on what­ev­er is import­ed. You could be a bit more crude. Those sorts of dis­ci­pli­nary mech­a­nisms aren't inscribed into the agree­ment, so that would be an action that coun­tries could decide amongst them­selves to use against the Unit­ed States.
But the Unit­ed States might retal­i­ate and do the same, and then you just end up in some hor­ri­ble spi­ral. The Unit­ed States is a pow­er­ful play­er in the glob­al econ­o­my, so they can cause just as much dam­age as oth­er coun­tries could with bor­der adjust­ments. That's prob­a­bly not the best path to go down. It could cause a trade war sit­u­a­tion where every­one might lose. It all starts to get quite com­plex and bleeds into pol­i­cy areas oth­er than climate.
Around the G7, Angela Merkel was basi­cal­ly say­ing that Europe no longer needs the Unit­ed King­dom and the Unit­ed States. If the Unit­ed States is not going to play the inter­na­tion­al game, I'm sure things will be more dif­fi­cult for them in oth­er places. I think what's prob­a­bly the most effec­tive path for­ward is for oth­er coun­tries to say that, if the Unit­ed States wants some­thing, they're going to play hard­ball. They've got noth­ing to lose, in a sense.
Kate: Hop­ing that the next pres­i­dent takes a more pro­gres­sive stance on cli­mate change than Trump, what does pick­ing up the pieces from his admin­is­tra­tion look like?
Glen: It depends on who the pres­i­dent is, of course. Even if Trump wants to unwind stuff, that'll take sev­er­al years. And it may take sev­er­al years to wind things back up again. The mood of the nation can change quick­ly. If the Unit­ed States iso­lates itself over the next four years, there could be a lot of momen­tum for a kind of re-inte­gra­tion. It's all spec­u­la­tive and hard to see. If there was a change toward a pro-cli­mate direc­tion, it'd be a slow process of get­ting reg­u­la­tions put in place. These things always take time. I'm sure there'll be excite­ment, but in prac­tice it'll take some years to get things mov­ing again.
Kate: Could you talk briefly about where Glob­al North coun­tries like the Unit­ed States need to go in terms of bring­ing down emissions?
Glen: A paper came out a cou­ple of months ago which put it quite nice­ly. Fos­sil fuel emis­sions need to be cut in half every decade, and you would need to hit zero emis­sions by about 2050 or so. That's the scale. Rich coun­tries would have to go a lit­tle bit faster, and devel­op­ing coun­tries a lit­tle bit slow­er. Across the board, though, every­one needs to do a pret­ty sig­nif­i­cant task. Even devel­op­ing nations can't have too much more space, because there just isn't that much more space. The space is basi­cal­ly gone. This gets into the crux of why I say 2 degrees is more or less infea­si­ble. It's not just a few coun­tries that have to do the heavy lift­ing. It's pret­ty much every­body that has to be get­ting toward zero by 2050.
Kate: Is that with or with­out neg­a­tive emis­sions?
Glen: That sce­nario — net zero by 2050 — would be with neg­a­tive emis­sions. That paper includ­ed five bil­lion tons of neg­a­tive emis­sions by 2050 in its pro­jec­tions. Those are pret­ty big num­bers, and would mean pret­ty dras­tic changes to the ener­gy system.
Kate: What is the impact of a Trump admin­is­tra­tion on the kind of research and invest­ment need­ed to bring neg­a­tive emis­sions to scale? Can he screw that up?
Glen: He's already wound back some options for research and devel­op­ment and inno­va­tion. If you want to get those tech­nolo­gies real­ly mov­ing then you need to start invest­ing big time in research and devel­op­ment. If you're not doing that, then that's not going to hap­pen. There was some sense ear­ly on that Trump would be sup­port­ive of CCS (car­bon cap­ture and stor­age) and would move things along, but he's a bit neg­a­tive to that as well now.
Kate: He talks about ​"clean coal" all the time.
Glen: Right, but he's also wound back on research pro­grams required to make CCS real­ly hap­pen. So, what clean coal means to him might be dif­fer­ent than what it means to us. Again, if you're an investor look­ing at invest­ing in this kind of tech­nol­o­gy, you're talk­ing about a 40 or 50-year invest­ment, so you want to make sure you have the right pol­i­cy envi­ron­ment. There aren't very many com­pa­nies will­ing to take that risk. Com­pa­nies weren't ready to take that risk under Oba­ma and he was more pro-climate.
Kate: Well that's all fair­ly depress­ing. To end on a more hope­ful note, what would you tell some­one who's despair­ing about Trump pulling out the Paris Agree­ment. What's your mes­sage of hope on this?
Glen: To bor­row a phrase, ​"It's the econ­o­my, stu­pid!" If you look back at the last 10 years, part of the reduc­tions in the Unit­ed States have been linked to slow­er eco­nom­ic growth. It's not as if Oba­ma brought in any big cli­mate poli­cies that real­ly changed the direc­tion of things dur­ing his term. It was eco­nom­ics that changed. That's where the hope is: That some of these tech­nolo­gies becom­ing cost-com­pet­i­tive with­out pol­i­cy shifts.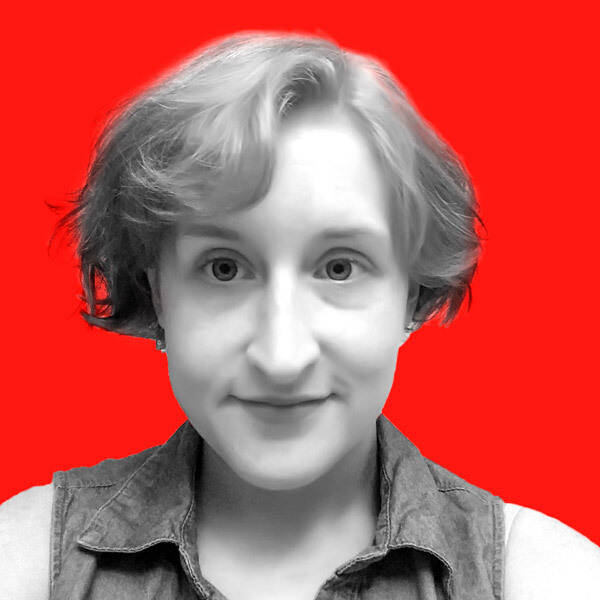 Kate Aronoff
is a Brook­lyn-based jour­nal­ist cov­er­ing cli­mate and U.S. pol­i­tics, and a con­tribut­ing writer at The Inter­cept. Fol­low her on Twit­ter @katearonoff.