A Deadly Disorder at the EPA
Before we can save the honeybees, we need to resuscitate the EPA.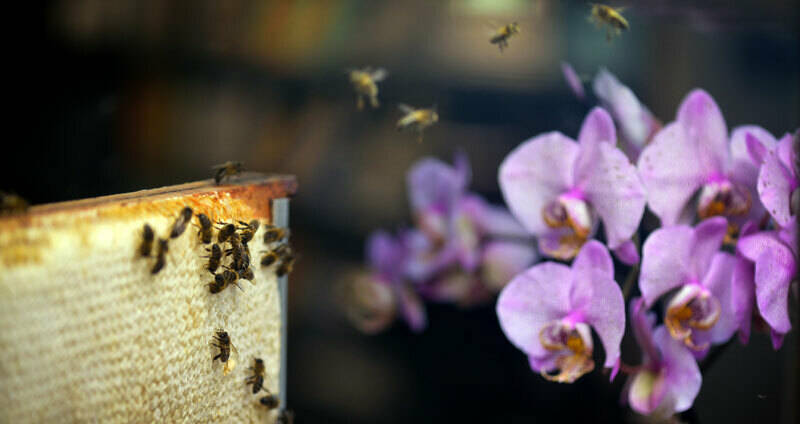 "Hel­lo, cor­po­rate prof­its! Good­bye, hon­ey­bees!" That's the buzz from the Envi­ron­men­tal Pro­tec­tion Agency (EPA).
Bayer asked EPA officials to allow clothianidin on the market—before tests on the pesticide's environmental impact had been completed. The EPA agreed. And thus began another chapter in the EPA's sad history of protecting not the environment, but corporate interests.
Across Amer­i­ca, hon­ey­bees and oth­er pol­li­na­tors are dying. And their demise threat­ens human life: Bees are the pri­ma­ry pol­li­na­tors of the plants that pro­vide one-third of the food peo­ple eat.
For a num­ber of years, what exact­ly was caus­ing the bees to dis­ap­pear remained a mys­tery. Virus­es, fun­gal infec­tions, sig­nals from cell phone tow­ers and pes­ti­cides were all con­sid­ered possibilities.
Now sci­en­tists have zeroed in on one cul­prit. On Jan­u­ary 16, Euro­pean Food Safe­ty Author­i­ty researchers report­ed that neon­i­coti­noid pes­ti­cides — or ​"neon­ics" — are poi­son­ing bees. This E.U. study bol­sters sim­i­lar research pub­lished in the June 2012 Bul­letin of Insec­tol­ogy by sci­en­tists at the Har­vard School of Pub­lic Health.
Neon­ics, which are chem­i­cal­ly relat­ed to nico­tine, are fast becom­ing the most wide­ly used insec­ti­cides in the world. They are what is known as ​"sys­temic" pes­ti­cides. That is, the neon­ics are applied direct­ly to seeds, and those treat­ed seeds then grow into crops that con­tain neon­i­coti­noids in their pollen, their nec­tar and, indeed, their every fiber.
Cloth­i­an­i­din and imi­da­clo­prid are the two most com­mon­ly used neon­i­coti­noids in the Unit­ed States. Both are man­u­fac­tured by Bay­er, the multi­na­tion­al Ger­man biotech firm famous for its aspirin. Imi­da­clo­prid, which is now off patent, is also dis­trib­uted by oth­er companies.
Imi­da­clo­prid was first intro­duced in 1994, as an alter­na­tive to organophos­phate pes­ti­cides, such as diazi­non and malathion. Organophos­phates, orig­i­nal­ly devel­oped by the Nazis dur­ing WWII as nerve gas agents, are acute­ly tox­ic and have been banned for res­i­den­tial use because they can dam­age human fetuses.
Each year in the Unit­ed States about 143 mil­lion acres of farm­land are plant­ed with seeds treat­ed with cloth­i­an­i­din and imi­da­clo­prid — ren­der­ing the pollen of the mature plants poi­so­nous to bees. In 2003, France, fol­low­ing the death of about one-third its hon­ey­bees, sus­pect­ed imi­da­clo­prid as the cul­prit and banned its use on corn and sun­flow­ers. Cloth­i­an­i­din is most com­mon­ly used to treat corn, a crop that pro­duces abun­dant pollen that bees love. It is also used on the seeds that grow canola, sug­ar beets, soy­beans, sun­flow­ers, wheat and cotton.
In 2003, Bay­er asked EPA offi­cials to allow cloth­i­an­i­din on the mar­ket — before tests on the pesticide's envi­ron­men­tal impact had been com­plet­ed. The EPA agreed. And thus began anoth­er chap­ter in the EPA's sad his­to­ry of pro­tect­ing not the envi­ron­ment, but cor­po­rate interests.
Pes­ti­cide plague
In 2007, Tom Theobald, who for 38 years has been a bee­keep­er in Boul­der Coun­ty, Colo., noticed that his bees were not thriv­ing. So the one-time IBM employ­ee set out to dis­cov­er why. His research led him to neon­ics and the EPA.
On Nov. 29, 2010, Mered­ith Laws, an EPA offi­cial, sent Theobald an e‑mail in which she explained that on April 22 of that year, the EPA had grant­ed Bay­er the ​"uncon­di­tion­al" right to mar­ket cloth­i­an­i­din ​"as a seed treat­ment for corn and canola." Laws, who is now in charge of the EPA office that over­sees the approval of organophos­phate and neon­ic pes­ti­cides, went on to explain: ​"This was a risk man­age­ment deci­sion based on … [EPA] reviews accept­ing or acknowl­edg­ing the sub­mit­tal of the data [from Bayer's field tests]."
But the test­ing Bay­er did to demon­strate the envi­ron­men­tal safe­ty of its pes­ti­cide was spec­tac­u­lar­ly shod­dy. Soon after Theobald received Law's expli­ca­tion, a whistle­blow­er in the EPA sent him an inter­nal memo that had been writ­ten weeks before. In that Nov. 2, 2010 memo, sci­en­tists at the EPA's Envi­ron­men­tal Fate and Effects Divi­sion wrote:
Clothianidin's major risk con­cern is to non­tar­get insects (that is, hon­ey bees). … Acute tox­i­c­i­ty stud­ies to hon­ey­bees show that cloth­i­an­i­din is high­ly tox­ic on both a con­tact and an oral basis. … Infor­ma­tion from stan­dard tests and field stud­ies …sug­gest the poten­tial for long term tox­ic risk to hon­ey bees and oth­er ben­e­fi­cial insects. … [A]fter anoth­er review of [the Bay­er field] study in light of addi­tion­al infor­ma­tion, defi­cien­cies were iden­ti­fied that ren­der the study supplemental.
Since then, inde­pen­dent stud­ies impli­cat­ing cloth­i­an­i­din in the death of bees have piled up.
And as the EPA fid­dles, bees die. ​"My hon­ey pro­duc­tion is less than 10 per­cent of what it was in 2007," says Theobald. ​"I am just about out of busi­ness. The chem­i­cal com­pa­nies claim this is the only way that we can feed the world, but what it real­ly feeds is their cash flow." (The EPA did not respond to requests for comment.)
Indeed, Bayer's prof­its from the sale of cloth­i­an­i­din (mar­ket­ed under the brand Pon­cho) and imi­da­clo­prid (mar­ket­ed under the brand Gau­cho) have soared, thanks in part to EPA inaction.
In 2010, Bay­er sold an esti­mat­ed $1.08 bil­lion worth of Pon­cho and Gau­cho world­wide. As Bay­er bragged in its 2011 annu­al cor­po­rate report:
Through­out the Europe region, we reg­is­tered strong growth in sales of our seed treat­ment prod­ucts, espe­cial­ly the Pon­cho prod­uct fam­i­ly.… Sales of seed treat­ment prod­ucts ben­e­fit­ed par­tic­u­lar­ly from the expan­sion of busi­ness with Pon­cho in the Unit­ed States, where it recent­ly became avail­able for use in soy­beans and cotton.
How­ev­er, almost none of that strong sales growth comes from Bayer's home coun­try, Ger­many, where Pon­cho and Gau­cho are strict­ly reg­u­lat­ed because of the dan­ger they pose to hon­ey­bees and oth­er pol­li­na­tors upon which a healthy ecosys­tem depends.
The poi­son lobby
CropLife Amer­i­ca (for­mer­ly known as the Amer­i­can Crop Pro­tec­tion Asso­ci­a­tion) is the indus­try lob­by­ing group financed by what are known as the ​"Big 6": Mon­san­to, DuPont, Bay­er, Dow, BASF and Syn­gen­ta. These six glob­al cor­po­ra­tions have acquired 74 per­cent of the glob­al pes­ti­cide mar­ket and 49 per­cent of the pro­pri­etary glob­al seed mar­ket — not to men­tion appar­ent con­trol­ling inter­est in the EPA.
The Big 6 busi­ness mod­el is devi­ous­ly sim­ple. They sell seeds and pes­ti­cides — seeds coat­ed with their insec­ti­cides (such as Bayer's Pon­chotreat­ed corn) and seeds bio­log­i­cal­ly engi­neered to grow crops imper­vi­ous to their her­bi­cides (such as Monsanto's Roundup Ready soybeans).
To no one's sur­prise, last year the Big 6 con­tributed $21.5 mil­lion of the $45 mil­lion spent on the ​"No on 37" dis­in­for­ma­tion cam­paign that suc­cess­ful­ly defeat­ed California's Propo­si­tion 37, which would have required that genet­i­cal­ly engi­neered food be labeled.
These days, CropLife Amer­i­ca and its Big 6 back­ers are busy pre­sent­ing them­selves as the true friend of hon­ey­bees. On CropLife's ​"Pro­tect­ing Our Pol­li­na­tors" web­page, the read­er learns that ​"bees are respon­si­ble for more than just hon­ey; the list of crops that bees help grow is exten­sive, and includes grapes, straw­ber­ries, avo­ca­does, and cucumbers."
As for the dis­ap­pear­ing hon­ey­bee? CropLife explains:
Many of the recent stud­ies which attempt to link neon­i­coti­noid pes­ti­cides to [hon­ey­bee colony col­lapse dis­or­der] CCD fail to recre­ate prac­ti­cal in-field solu­tions of pol­li­na­tor expo­sure to pes­ti­cides or pol­li­na­tor behav­ior, and ignore the many pos­si­ble threats that bees face. Sci­en­tif­ic lit­er­a­ture exam­in­ing the poten­tial caus­es of CCD is incred­i­bly var­ied and will need addi­tion­al research.
So what can you do to save hon­ey bees and oth­er pol­li­na­tors? CropLife encour­ages peo­ple to go out and plant flowers.
"I com­pare that to plant­i­ng buf­fa­lo grass to bring back the buf­fa­lo," says bee­keep­er Theobald. ​"If we don't have the bees, it doesn't mat­ter how many flow­ers we plant." He goes on to say, ​"Habi­tat is only a part of the issue. Wide­ly used, sys­temic pes­ti­cides like neon­i­coti­noids have, quite lit­er­al­ly, poi­soned the earth. The bees are an indi­ca­tor species of much larg­er problems."
To save the hon­ey­bees, con­cerned cit­i­zens might want to orga­nize at the grass­roots to pro­hib­it neon­ics from being applied in their city or county.
CropLife, how­ev­er, is work­ing to pre­vent that through its mem­ber­ship on the Agri­cul­ture Sub­com­mit­tee of the Amer­i­can Leg­isla­tive Exchange Coun­cil (ALEC). ALEC, known for cre­at­ing vol­umes of cook­ie-cut­ter, right-wing leg­is­la­tion, has pre­pared ​"The State Pes­ti­cide Pre­emp­tion Act," which would pro­hib­it local gov­ern­ments from reg­u­lat­ing pesticides.
It appears the only way things will begin to change is if peo­ple begin to ask: ​"Why are the hon­ey­bees dying?" And then go on to ques­tion the sus­tain­abil­i­ty of the indus­tri­al agri­cul­ture mod­el on which the prof­its of the Big 6 depend.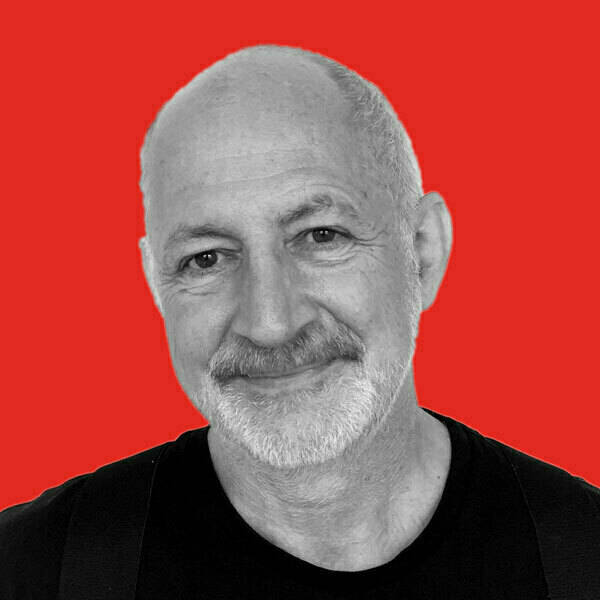 Joel Blei­fuss, a for­mer direc­tor of the Peace Stud­ies Pro­gram at the Uni­ver­si­ty of Mis­souri-Colum­bia, is the edi­tor & pub­lish­er of In These Times, where he has worked since Octo­ber 1986.