It appears that despite Washington's attempts to close the racial ​"achieve­ment gap," the edu­ca­tion­al col­or­line still looms over Black youth.

Accord­ing to a study by the Schott Foun­da­tion for Pub­lic Edu­ca­tion, few­er than half of Black male stu­dents grad­u­at­ed from high school on time in the 2007 – 2008 school year, com­pared to 78 per­cent of their white peers — a gap of more than 30 per­cent. Since edu­ca­tion­al attain­ment is close­ly linked to eco­nom­ic prospects, the study affirms what advo­cates have long argued about the roots of the country's struc­tur­al racism. It's anoth­er indict­ment of an edu­ca­tion­al sys­tem that tracks chil­dren of col­or into an adult­hood rife with social and eco­nom­ic inequal­i­ty.

The study's results var­ied by state. In New York, for instance, Black male grad­u­a­tion has slid down over the years to a dis­mal 25 per­cent, leav­ing a Black-white gap of more than 40 per­cent. The rate in neigh­bor­ing New Jer­sey, how­ev­er, was more than 65 per­cent. The report attrib­ut­es the rel­a­tive suc­cess to the state's aggres­sive Abbott reform plan, which tar­get­ed resources to close racial gaps.
Beyond grad­u­a­tion rates, the Schott study dis­played vast dis­par­i­ties between between Black and white youth in sus­pen­sion rates and the pro­por­tion of stu­dents labeled men­tal­ly retarded.
Though every­one can agree that the find­ings are dis­turb­ing, the nexus of race, aca­d­e­m­ic achieve­ment and socioe­co­nom­ic sta­tus demands a more nuanced analy­sis. Ear­li­er this year, the Eco­nom­ic Pol­i­cy Insti­tute (EPI) warned that the com­mon mea­sure­ment of grad­u­a­tion data is mis­lead­ing. In EPI's analy­sis, more com­pre­hen­sive data from the Nation­al Edu­ca­tion Lon­gi­tu­di­nal Study ​"show over­all nation­al grad­u­a­tion rates of 82%, and rates for black and His­pan­ic stu­dents of about 75%."
More broad­ly, eco­nom­ic inequal­i­ty itself must be addressed in any con­ver­sa­tion about how to bring oppor­tu­ni­ty to chil­dren in Black com­mu­ni­ties. Fix­at­ing on grad­u­a­tion rates alone may pro­mote a data-crazed approach to school reform and a dri­ve to find a one-size-fits-all for­mu­la to get kids to pass their exams. The AFL-CIO has accused the media of using the study to ​"scape­goat" teach­ers, rather than exam­ine oth­er sys­temic fac­tors behind low achievement.
The Schott study lists var­i­ous ​"con­di­tions for suc­cess," includ­ing bet­ter facil­i­ties, uni­ver­sal high-qual­i­ty preschool; equi­table fund­ing; and rig­or­ous cur­ric­u­la with inten­sive pro­grams for kids liv­ing in poverty.
But the most crit­i­cal research on this issue looks beyond grad­u­a­tion sta­tis­tics. The EPI's 2008 Report Card on Com­pre­hen­sive Equi­ty focus­es on edu­ca­tion in a wider social con­text. Their assess­ment cri­te­ria includ­ed social skills, crit­i­cal think­ing abil­i­ty, phys­i­cal and emo­tion­al health, and pre­pared­ness for skilled work. The report reveals that stu­dents' inter­ac­tions with their com­mu­ni­ties and fam­i­lies are a fuller mea­sure of suc­cess than the num­ber of diplo­mas schools churn out each year.
For instance, how time is spent out­side class is a key fac­tor in edu­ca­tion­al suc­cess. The EPI found that ​"35 per­cent of black chil­dren watch six hours or more of tele­vi­sion a day, com­pared to 17 per­cent of white children."
While teach­ers today are pres­sured to nar­row the cur­ricu­lum to boost scores, the EPI report­ed that ​"approx­i­mate­ly 25 per­cent of the black-white aca­d­e­m­ic achieve­ment gap is asso­ci­at­ed with dif­fer­ences in the health of black and white chil­dren, and in the health behav­iors of their moth­ers." Still, Black fam­i­lies proved to be espe­cial­ly atten­tive on cer­tain pos­i­tive mea­sures, such as instill­ing a sense of eth­nic her­itage in their children.
While the research shows that fam­i­ly sup­port and health are crit­i­cal to edu­ca­tion­al achieve­ment, anoth­er EPI study sug­gests that edu­ca­tion­al attain­ment alone doesn't off­set the impact of employ­ment dis­crim­i­na­tion.

Nei­ther the EPI nor the Schott study lays out a polit­i­cal reform agen­da, but the find­ings sug­gest a dire lack of vision among pol­i­cy­mak­ers when it comes to clos­ing the achieve­ment gap.
End­ing edu­ca­tion­al inequity and turn­ing back the cycle of pover­ty in Black com­mu­ni­ties isn't just an aca­d­e­m­ic chal­lenge, but a civ­il rights issue. It's deeply tied to the envi­ron­ments in which chil­dren of col­or grown up, and to which they will ulti­mate­ly return. So a high school diplo­ma is no small achieve­ment for a Black boy grow­ing up under tough cir­cum­stances. But that piece of paper isn't worth much in a soci­ety that doesn't real­ly val­ue the child who earned it.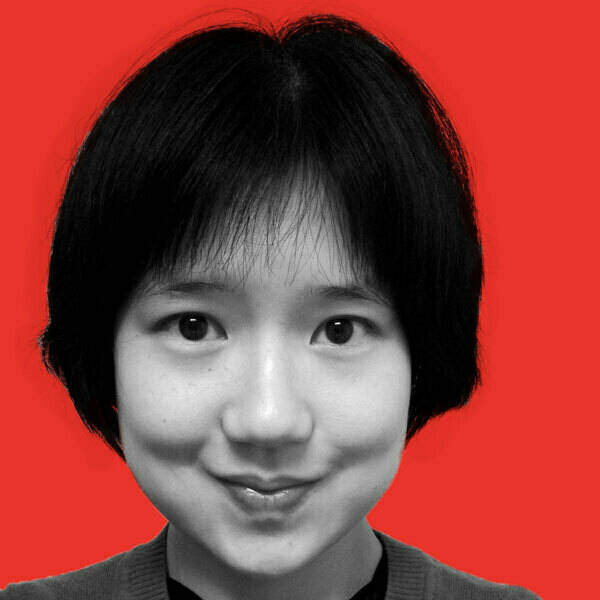 Michelle Chen is a con­tribut­ing writer at In These Times and The Nation, a con­tribut­ing edi­tor at Dis­sent and a co-pro­duc­er of the ​"Bela­bored" pod­cast. She stud­ies his­to­ry at the CUNY Grad­u­ate Cen­ter. She tweets at @meeshellchen.