Dana Milbank for WaPo: Ashcroft and the Night Visitors Dan Eggen and Paul Kane for WaPo: Gonzales Hospital Episode Detailed Ailing Ashcroft Pressured on Spy Program David Stout fore the NY Times: Gonzales Pressed Ailing Ashcroft on Spy Plan, Aide Says Laurie Kellman for AP: White House pressed Ashcroft on wiretaps Richard Schmitt for the LA Times: Justice aide testifies Gonzales pressured ailing Atty. Gen. over surveillance program As White House counsel, Gonzales visited bed-ridden Ashcroft for spying consent. Jess Bravin for the WSJ: Old Episode Could Haunt Gonzales Donna Leinwand for USA Today: Gonzales' visit to hospitalized Ashcroft criticized CNN: Aide: Ill Ashcroft pressed to approve domestic spying Congressional Quarterly: Ashcroft, Top Justice Team Almost Resigned in 2004 Andrew Zajac for the Chicago Tribune: Gonzales tried to pressure ailing Ashcroft on wiretapping Top Justice officials were ready to resign in protest Laurie Asseo for Bloomberg: Gonzales Pressured Ashcroft on Program, Comey Says
For a limited time: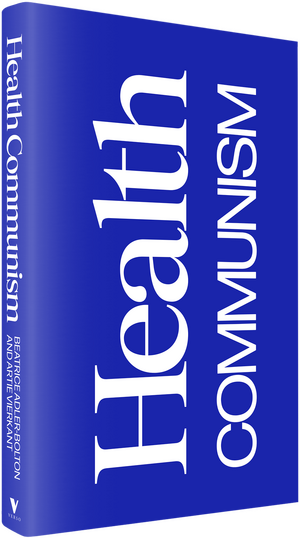 Donate $25 or more to support In These Times and we'll send you a copy of Health Communism.
A searing analysis of health and illness under capitalism from hosts of the hit podcast "Death Panel," Health Communism looks at the grave threat capitalism poses to global public health, and at the rare movements around the world that have successfully challenged the extractive economy of health.
"This is a book you should read before you die, because the ideas synthesized by Adler-Bolton and Vierkant could save our collective lives." –Jon Shaffer