A Modest Proposal for Teacher Tenure Reform
Lifetime employment should be earned.
Teach­ers today feel ever more under the gun, as state fis­cal crises and resent­ment of pub­lic ser­vants dom­i­nate the debate over edu­ca­tion­al reform. In the world of No Child Left Behind, where ​"account­abil­i­ty" has become the new ral­ly­ing cry for reform­ers, we are wit­ness­ing a real moment of cri­sis for education.
Why not adopt the best of the university tenure system for primary and secondary education?
At the cen­ter of the storm is a light­ning rod: teacher tenure. To crit­ics it rep­re­sents all that is wrong with the sys­tem – pro­tect­ing inef­fec­tive and unpro­fes­sion­al teach­ers. But tenure was nev­er meant to pro­tect bad teach­ers and, for the most part, it does not. Rather, tenure was designed to pro­tect pro­fes­sion­als from undue polit­i­cal inter­fer­ence in the work of edu­ca­tion. It was meant to pro­tect the class­room as a place of inquiry.
Prin­ci­pals, until recent­ly, ruled their schools like czars who could hire and fire at will. The fight for tenure came out of a fight for First Amend­ment pro­tec­tions, as well as a sense that teach­ers as pro­fes­sion­als deserved some free­dom in how they ran their class­rooms. Tenure freed teach­ers from the tyran­ny of admin­is­tra­tors, who were often polit­i­cal appointees or friends of the superintendent.
In oth­er words, tenure in pub­lic edu­ca­tion rec­og­nizes that teach­ers are pro­fes­sion­als, as well as intel­lec­tu­als. Sad­ly, the major­i­ty of Amer­i­cans do not believe teach­ers are either. The cur­rent wave of edu­ca­tion reform, based on busi­ness mod­els and effi­cien­cies, cou­pled with the increas­ing reliance on test­ing, has stripped teach­ing of its cre­ativ­i­ty and trans­formed teach­ers into class­room tech­ni­cians who admin­is­ter man­dat­ed curricula.
The main­stream press and many on the right have so vil­i­fied teach­ers and their unions that one gets the impres­sion that tenure only serves to pro­tect bad teach­ers. Tim­o­thy Knowles, in a June 18 Wall Street Jour­nal op-ed, writes, ​"We will not pro­duce excel­lent schools with­out elim­i­nat­ing laws and prac­tices that guar­an­tee teach­ers – regard­less of their per­for­mance – jobs for life." While we can expend a great deal of ener­gy detail­ing what these observers miss – which is much – it's true that in most U.S. school dis­tricts, a teacher who shows up at work the day after the end of their pro­ba­tion­ary peri­od – usu­al­ly 3 – 4 years – auto­mat­i­cal­ly gains tenure, regard­less of whether or not they can teach effec­tive­ly. In short, most school dis­tricts grant tenure not on the pres­ence of rec­og­niz­able achieve­ment, but on the absence of crim­i­nal behavior.
The cur­rent sys­tem of K‑12 teacher tenure is there­fore polit­i­cal­ly and pro­fes­sion­al­ly unsus­tain­able. So here's a mod­est pro­pos­al: Retain, but reform, tenure for school­teach­ers. Cur­rent­ly, teacher eval­u­a­tion is a mov­ing and con­fus­ing tar­get. Some dis­tricts eval­u­ate teach­ers thor­ough­ly every year, but most do not. Teach­ers need to be eval­u­at­ed – edu­ca­tion is too impor­tant for them not to be. But there must be clear, coher­ent cri­te­ria for that eval­u­a­tion. And as pro­fes­sion­als, teach­ers must be involved in the eval­u­a­tion process as partners.
Pres­i­dent Barack Oba­ma and many gov­er­nors want to use stu­dent test scores to eval­u­ate teach­ers, some­times to the exclu­sion of oth­er impor­tant mea­sures. As a demo­c­ra­t­ic pub­lic, we need to work with teach­ers to ensure that test scores do not become the sole or even the lead­ing indi­ca­tor of effec­tive teach­ing and stu­dent progress.
We need a for­mal sys­tem of eval­u­a­tion that mea­sures pro­fes­sion­al­ism and class­room suc­cess in mean­ing­ful ways. And we need teach­ers them­selves to help define it. Using state teach­ing stan­dards and oth­er mea­sures, teams of mas­ter teach­ers, which could be cer­ti­fied by the state, could cre­ate bal­anced stan­dards for eval­u­at­ing teach­ers. This is the hope of Diane Rav­itch, who in her recent book, The Death and Life of the Great Amer­i­can School Sys­tem: How Test­ing and Choice Under­mine Edu­ca­tion, turns away from No Child Left Behind and toward a deep­er appre­ci­a­tion of teacher professionalization.
Teach­ers should pre­pare writ­ten self-eval­u­a­tions and a port­fo­lio that explains how they have met the stan­dards and what they will do in the com­ing year to improve. This should be part of the tenure process, and it should con­tin­ue beyond tenure to ensure that no teacher becomes com­pla­cent. There should also be a for­mal mid-tenure review with exter­nal evaluations.
In short, why not adopt the best of the uni­ver­si­ty tenure sys­tem for pri­ma­ry and sec­ondary edu­ca­tion? While there are prob­lems with the uni­ver­si­ty tenure mod­el, what it does well is allow fac­ul­ty to help define a cul­ture of pro­fes­sion­al stan­dards, a priv­i­lege denied to K‑12 teachers.
Tenure needs to be rede­fined as some­thing earned rather than giv­en. This is some­thing that ear­ly teach­ers' unions tried and failed to achieve near­ly 80 years ago, and it is still worth pur­su­ing. Teach­ers are pro­fes­sion­als, like lawyers and doc­tors, and deserve a role in set­ting stan­dards for their field.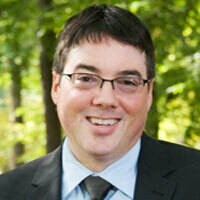 Richard Green­wald
is a labor his­to­ri­an and social crit­ic. . His essays have appeared in
In These Times, The Pro­gres­sive, The Wall Street Jour­nal
among oth­ers. He is cur­rent­ly writ­ing a book on the rise of free­lanc­ing and is co-edit­ing a book on the future of work for The New Press, which fea­tures essays from the coun­ty's lead­ing labor schol­ars and pub­lic intellectuals.