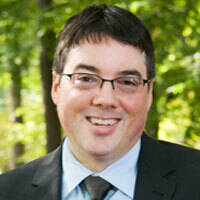 Richard Greenwald is a labor historian and social critic. . His essays have appeared in In These Times, The Progressive, The Wall Street Journal among others. He is currently writing a book on the rise of freelancing and is co-editing a book on the future of work for The New Press, which features essays from the county's leading labor scholars and public intellectuals.
Greenwald is the author of The Triangle Fire, the Protocols of Peace and Industrial Democracy in Progressive Era New York (2005), co-editor of Sweatshop USA: The American Sweatshop in Historical and Global Perspective (2003), and is currently writing a book about C. Wright Mills and labor. He is a member of the editorial board for the journal Working USA.
You are not the only thing holding you back.
Digging the Underground Press
The Sixties' scrappy alternative newspapers were the oxygen that kept the era's movements going.
Triangle Fire: Remembrance of Things Past—and Present
What We Haven't Learned From the Triangle Shirtwaist Factory Fire
Rethinking 'the Last Days of the Working Class'
Why Are Sweatshops So Invisible? One Answer: The Media
Might New Union Leaders Speak—and Act— for All Workers?
What's Missing From the Movement? Leaders!
A Modest Proposal for Teacher Tenure Reform
Lifetime employment should be earned.
Rushing for the Exits: Public Employees Take Retirement Over Retrenchment
Collaboration Power: How Are Unions and Educators Joining Forces?
Losing Another Working-Class Hero: Graphic Novelist Harvey Pekar Dies at 70
Remembering Charles Ensley, Union Reformer for an Uncertain Age
N.Y. State Tries to Help Frustrated Freelancers Get Paid
Working on a (Temp) Dream
Welcome to the freelance economy, where workers are atomized, badly compensated and strangely optimistic.
Where Are Our Organic Labor Intellectuals? Maybe Right Here!
The 'Blame the Teacher' Movement, and the Public-Sector Union Crisis
When Did Teachers Become the Enemy?
Could Proposed N.Y. Triangle Fire Bill Lead to Better Workplace Safety?
Remembering the Triangle Fire
The Death—and Life?—of Craftsmanship
Can Freelancers Unite? New Union Aims to Organize Contract Workers
Toyota Wages PR Battle With Workers
Another Hospital Closure in NYC?
What We Miss: Howard Zinn, 1922-2010
Will Tuition Devolution for NY State Schools Hurt the Working Class?
The Mall as Poverty Wage Center
The rise of Starbucks reveals how we really live, and it ain't pretty.
How We Are Part of the Sweatshop Economy
Unions Must Attract the Young and Hip—or Become Obsolete
20 Years After the Wall's Fall, What Happened to International Solidarity?
Lessons for Labor—and Progressives—from 1909
What the Liu Sweatshop Controversy Could Have Taught Us
Day Laborers as a Leading Economic Indicator
Freelancers: the New Working Class?