Standing Rock Celebrates as Army Halts Construction of the Dakota Access Pipeline
Although the ultimate fate of the pipeline is not clear, the Army's move to stop construction is an exciting step in the right direction.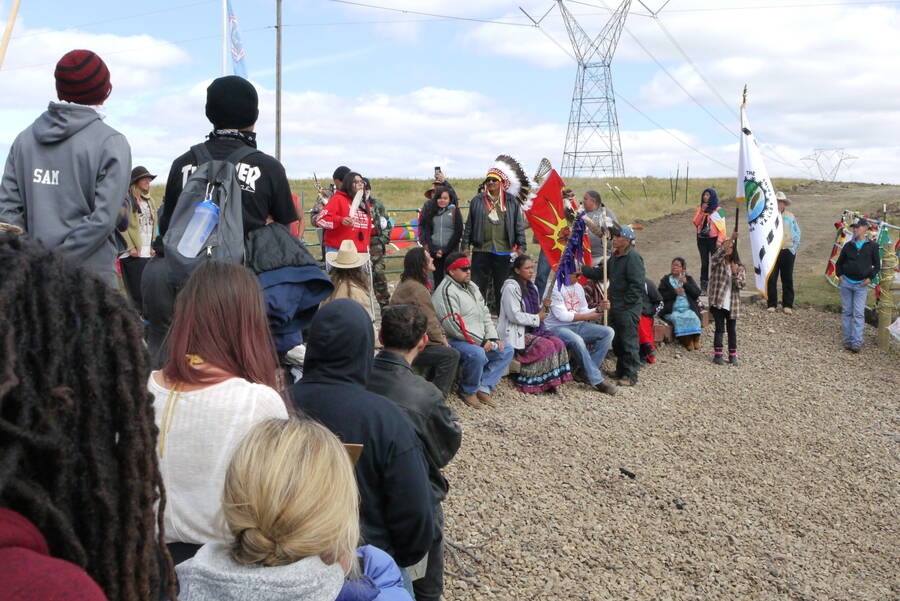 Sunday afternoon, the U.S. Army Corps of Engineers rejected an easement for a critical portion of the Dakota Access Pipeline, the $3.8 billion, 1,100-plus-mile infrastructure project at the center of one of the largest demonstrations in recent memory. Energy Transfer Partners, the company behind the pipeline, will be unable to move ahead with the project along its proposed route, though the pipeline is nearly complete.
'The question is, after this is over, then what's next?'
Long story short, people power just beat the fossil fuel industry.
"We have been maced, tased, demeaned, hit with water cannons in below freezing temperatures, we stand on the strength of our ancestors before us," Honor The Earth national campaigns director Tara Houska wrote on Facebook. ​"Let this send a message around the world: we are still here. We are empowered. We are not sacrifice zones."
The gathering at the Standing Rock Sioux reservation is one of the largest convergences of Native American tribes in U.S. history, and has placed the issue of indigenous sovereignty at the center of progressive politics nationwide. Thousands have flooded into North Dakota in the last several months to a series of encampments called Sacred Stone, Oceti Sakowin and Red Warrior. Standoffs between ​"water protectors" — as demonstrators prefer to be called — and law enforcement have grown increasingly tense this fall, as police forces became more militarized. Arrested water protectors report having been strip searched and detained in dog kennels, and a woman could lose her arm as a result of a recent stand-off.
The Army Corps of Engineers had issued an ultimatum that the Oceti Sakowin camp — the largest at Standing Rock — would have to be cleared on Monday, though those on the ground say police started pulling away in the hours after Sunday's announcement. The move came as thousands of U.S. military veterans descended on Standing Rock this weekend to stand between authorities and water protectors.
"Treaties are paramount law and must be respected," Standing Rock Sioux Tribal Chairman Dave Archambault II wrote in response to Sunday's announcement. ​"We are not opposed to energy independence, economic development, or national security concerns but we must ensure that these decisions are made with the considerations of our Indigenous peoples."
Several questions remain as to the project's fate. It will likely be moved away from Sioux land, though Energy Transfer Partners has stated previously that it would not consider rerouting the pipeline. Even more murky is what happens once Donald Trump takes office, and what moves government subsidies and tax credits could play in reigniting the beleaguered project. As Canadian Prime Minister Justin Trudeau made clear last week, there will be many more pipelines to come, so even if the fight over the Dakota Access Pipeline could be nearing its end, it certainly won't be the last of its kind.
As the news broke Sunday, I was en route to Standing Rock in a shaky, retrofitted church van by way of Minneapolis. Sitting across from me in the van was Ty Rosebud, who grew up in Standing Rock before moving to the Twin Cities several years ago. He hasn't visited the reservation since 2013, and is traveling there with his cousin ​"to be a part of something." Like others in the van, he was cautiously optimistic about the Dakota Access Pipeline being squashed, and worried about the considerable economic challenges facing indigenous communities. ​"I think this is the beginning of the revolution," he told me. ​"The question is, after this is over, then what's next?"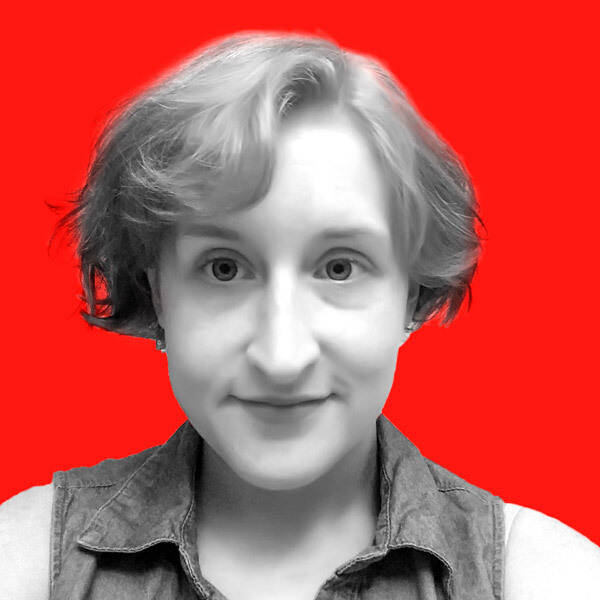 Kate Aronoff
is a Brooklyn-based journalist covering climate and U.S. politics, and a contributing writer at The Intercept. Follow her on Twitter @katearonoff.