It's no wonder some Americans seem content to view gay people through the blurry lens of moral judgment. Those who lecture on values rather than listen to facts might be struck dumb if they looked more closely at the lives of real individuals and the struggles they've endured.
Antigay discrimination takes a toll on the very forces dedicated to destroying intolerant terrorists like al Qaeda.
Take former Airman First Class Robert Firpo, a 24-year-old Mormon from Washington state who now makes his home near the nation's capital. His fellow Mormons and loyal veterans would not believe the ordeal of his early adulthood — much less that it happened at taxpayers' expense, implicated both church and state, and left him without recourse. Indeed, it offends any sense of patriotism: Firpo, like 10,000 fellow service members in the past decade, has seen his talent and training wasted, and his torment compounded by being punished for his own persecution.
Antigay discrimination takes a toll on the very forces dedicated to destroying intolerant terrorists like al Qaeda. Such hatred is the target of a federal lawsuit, filed by 12 former soldiers in conjunction with the Servicemembers Legal Defense Network (SLDN) that renews the fight to lift the ban on openly gay members of the armed services.
The Pentagon's ban on gays, dubbed ​"don't ask, don't tell," is a farce. Commanders and investigators routinely and coercively violate the first premise. The ban suffered a blow in December, when a military appeals court nixed a sodomy judgment against a heterosexual soldier. The ruling cited the 2003 Supreme Court decision that nullified state sodomy laws and denounced those that singled out gay people. A similar sodomy law has, until now, survived in military code — a cornerstone for the policy of ferreting out and expelling gay people from the ranks.
This policy seems even crueler in the face of the determination of soldiers, like Firpo, who continue serving even as the military intimidatingly and humiliatingly pries into their lives. He is not a plaintiff in the SDLN case, but his story speaks volumes about values such as honesty, integrity, public service and perserverance — and the failure of religious and military officials to destroy them.
Enlisting in the Air Force in 1998 to learn Korean and thereby fill a void in our nation's global security apparatus, Firpo landed at the Defense Language Institute in Monterey, California. He showed promise and emerged as a leader of his group. Firpo had already faced interrogation over his sexual orientation during basic training, according to an SLDN report. But at Monterey the meanness intensified. His fellow trainees, taking a cue from commanding officers, repeatedly asked him if he was ​"a fag." Goaded by teachers and an officer who told him he should be in jail, other airmen stepped up their harassment. Desperate for help, he sought out a chaplain, who told him to ​"grow up" and ​"correct" his behavior. On the note board of his barracks room, he received more than 100 messages threatening him.
Cut off from his family, which wasn't speaking to him, and in the process of being excommunicated from the Mormon church, Firpo filed a complaint against the chaplain and another officer. In response, he was assigned duties working with the very same officers. A guard was stationed at his barracks, and then he was moved into a tinier room to be supervised by peers. Reduced to what he literally calls ​"a closet" and under constant scrutiny, Firpo broke down.
He was sent to a civilian hospital. In a throwback to an earlier era's labels for the stress that results from isolation and cruelty, he was diagnosed as paranoid schizophrenic. Even with a health-related discharge in the works, Firpo faced the added threat of military prosecution on five charges, including sodomy. ​"How they might have proved that is beyond me," Firpo says. ​"They must just use their imaginations." (Indeed, the charges were dropped.)
"The policy of don't-ask, don't-tell enforces silence. The silence creates fear, which triggers cruelty. That's the worst torture for people who are or think they might be gay," he says.
Turning around the chief argument of ban defenders, he adds, ​"It's also an assault on unit cohesion, by forcing people to hide and be dishonest and unfamiliar."
Looking ahead, he wants to visit his parents, who live in a small town where they fear for their own jobs, worrying that colleagues might find out about their son. Later, he wants to go back to school to get a degree in music education. ​"What I've gone through has made me patient with other people," he says.
Little in the upbeat tone or energetic gaze of Robert Firpo suggests the battle-hardened character beneath. Maybe that's the point. The strongest values speak in a still, small voice such that pundits and preachers alike need only hush to hear.
Be one of the first
Help kick off the new era of In These Times! Without a media that brings people together and creates a written record of the struggles of workers, their voices will be fragmented and forgotten.
The mission of In These Times is to be that written record, and to guide and grow those movements.
We have a lot of work ahead of us, and that work starts today. Early support is the most valuable support, and that's why we're asking you to pitch in now. If you are excited for this new era of In These Times, please make a donation today.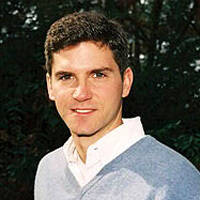 Hans Johnson
, a contributing editor of
In These Times,
is president of Progressive Victory, based in Los Angeles and Washington, D.C. He is a columnist and commentator on labor, religion and trends in state and national politics.