Three days after the reelection of President George W. Bush further marginalized the African-American community, two of black America's most prominent leaders joined in a rare public discussion on what to do next.
The conversation between Jackson and Farrakhan revealed the two had maintained contact despite being publicly estranged.
Pulled together by WVON-AM, an influential black-owned radio station, Minister Louis Farrakhan of the Nation of Islam and the Rev. Jesse Jackson of Rainbow/​PUSH spent two hours of commercial-free airtime in a wide-ranging conversation with host Cliff Kelley.
The conversation touched upon many bases of the black movement, from the 1960s to the present. Both men have deep roots in that movement and represent two of its major branches.
Jackson, heir to civil rights icon the Rev. Martin Luther King Jr., pushes civic agitation as a method to fight injustice. With King, he helped lead the fight to integrate the recalcitrant South. When King's Southern Christian Leadership Conference (SCLC) took a northern detour to Chicago, Jackson came and stayed. He broke from the SCLC but incorporated its ethos into Operation PUSH, the group he founded. Operation PUSH soon joined the SCLC, the NAACP and the National Urban League as a national power in the civil rights fraternity. Jackson aligned with Farrakhan in 1984, during his first presidential run. That connection proved troublesome for both men.
Farrakhan had been well known in the black community as spokesman for the Hon. Elijah Muhammad's separatist Nation of Islam until his 1975 death. After a two-year period in which he pledged fealty to Muhammad's successor and son, Wallace D. Muhammad, Farrakhan broke away to revive his mentor's separatist path. By the time he joined with Jackson in 1984, Farrakhan had earned a reputation as one of the most eloquent proponents of Elijah Muhammad's Black Nationalist message.
But some of his allegorical oratory was not quite ready for prime time. He got tagged with the anti-Semitic label for some reckless rhetoric, and that taint subsequently rubbed off on Jackson's fledgling campaign. The two men parted ways, at least publicly.
One of the first revealing facts to emerge from the November 5 discussion was that Jackson and Farrakhan have maintained private contact despite the public stance of estrangement. And although they stress differing strategies for African-American empowerment — Farrakhan focuses internally on self-reliance and behavioral change, while Jackson prefers fighting externally for equitable treatment and structural change — they said the election results reveal the urgent need for a more unified approach.
Jackson also noted that the election was not all gloom and doom for African-Americans. Black voter turnout increased 25 percent from 2000. What's more, the Congressional Black Caucus gained four new members — former Kansas City, Mo., Mayor Emanuel Cleaver, Houston, Texas NAACP President Al Green, Milwaukee State Senator Gwen Moore, all elected to House seats from their respective states, and Illinois State Senator Barack Obama, elected to the U.S. Senate. But, Jackson pointed out, those gains offer little resistance to four more years of conservative hostility to issues of social justice and civil rights.
The black electorate awarded Bush 10 percent of their vote, about a percentage point more than he got in 2000. But Bush pulled nearly 16 percent of the black vote in the crucial battleground state of Ohio. Analysts contend that conservative blacks more likely to vote for Bush were pulled to the polls by the same-sex marriage amendment on the Ohio ballot.
Jackson rebuked those black preachers who bought the GOP's morals argument, saying that the right wing is adept at attaching moral arguments to unjust policies. ​"They wrapped democracy and Christianity around slavery," he said. ​"For them, segregation was God's will."
Although the Democrats are now bemoaning their alienation from the religious heartland, Farrakhan and Jackson urged the party not to cede notions of morality to the GOP.
​"We have to engage again in the morals debate," Jackson said, encouraging Democrats to shift the meaning of morality to issues involved with serving the poor. ​"Jesus' mission statement drives my politics," he said.
Farrakhan criticized both campaigns for ignoring the issues of the poor. ​"The Kerry campaign continuously talked about the middle class, but there was not one word referring to the poor," he noted.
The radio discussion was wide ranging, informative and even revealing to those with a particular interest in the trajectory of these two black leaders — arguably black America's top two. But they broke little programmatic ground, other than hinting they might take their duet on the road.
Still, Jackson's willingness to face the controversy sure to follow his public rapprochement with Farrakhan is telling. It reflects a new level of concern for the well-being of the black community as America heads into a right-wing future.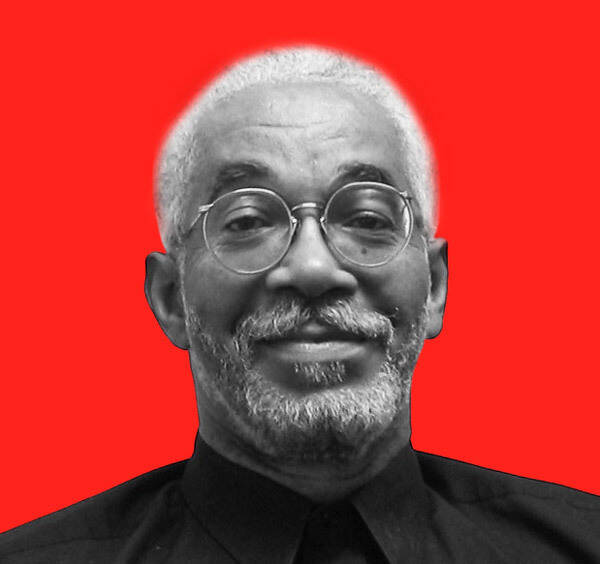 Salim Muwakkil
is a senior editor of
In These Times
, where he has worked since
1983
. He is the host of The
Salim Muwakkil
show on WVON, Chicago's historic black radio station, and he wrote the text for the book
HAROLD: Photographs from the Harold Washington Years
.