It's the Inequality, Stupid
How to frame the 'defining challenge of our time.'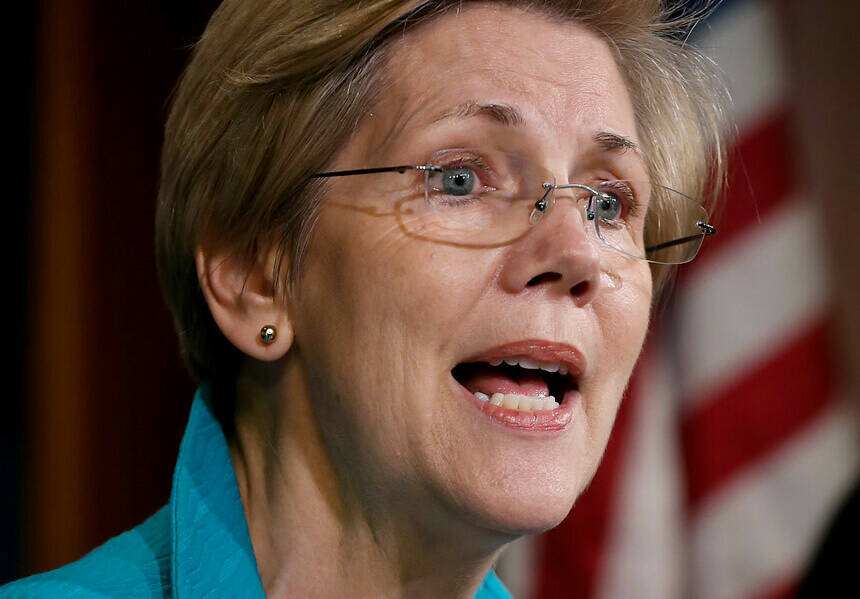 Pres­i­dent Barack Oba­ma said last Decem­ber that inequal­i­ty is ​"the defin­ing chal­lenge of our time." Amer­i­cans agree. A Pew sur­vey from June found that 62 per­cent think the country's eco­nom­ic sys­tem unfair­ly favors the pow­er­ful, and 78 per­cent believe that too much pow­er is con­cen­trat­ed in the hands of a few large companies.
When their margin of victory among working-class voters reaches roughly 20 percent, Democrats win; when that margin slips as low as 10 percent, they lose.
Cam­paign­ing against the ongo­ing takeover of the coun­try by the super­rich would seem to be a win­ning strat­e­gy for Democ­rats, then, as they strug­gle to hold onto the Sen­ate and pick up a few governor's seats in Novem­ber. As a cam­paign issue, grow­ing eco­nom­ic inequal­i­ty plays to the Democ­rats' image as the par­ty of the lit­tle guy and to their bright­est moments in pow­er, such as the New Deal, when they made the coun­try much more equal.
Yet with a hand­ful of excep­tions (see side­bar), Democ­rats are not talk­ing about inequal­i­ty. Rais­ing the min­i­mum wage — along with pro­tect­ing Social Secu­ri­ty, a cam­paign main­stay — may be the clos­est the Demo­c­ra­t­ic Par­ty has come to a nation­al cam­paign theme on inequal­i­ty. Over­all, says Sam Pizzi­gati, edi­tor of the online week­ly on inequal­i­ty Too Much, and author of Greed and Good, ​"there's cer­tain­ly no great move among Demo­c­ra­t­ic can­di­dates" to make inequal­i­ty their focus.
Why not?
Demo­c­ra­t­ic polit­i­cal strate­gists argue that while inequal­i­ty may both­er Amer­i­cans, it doesn't move them to vote. Polling seems to bear this out. In a recent Hart Research Asso­ciates poll, 60 per­cent of swing vot­ers react­ed favor­ably to a Demo­c­rat promis­ing ​"eco­nom­ic growth," and only 36 per­cent to a can­di­date pledg­ing to ​"reduce income inequal­i­ty." Can­di­dates see­ing those num­bers may be wary of mak­ing inequal­i­ty a cen­tral theme.
But while vot­ers may turn up their noses at pledges put in those terms, that doesn't mean that any pop­ulist mes­sage is doomed to failure.
Hart polling has also found that the goal of ​"an econ­o­my that works for every­one, not just the wealthy few," beat out oth­er pop­u­lar eco­nom­ic goals, such as ​"the cre­ation of jobs and Amer­i­ca going back to work" and ​"a strength­ened mid­dle class." Telling­ly, how­ev­er, it was the phrase ​"not just the wealthy few" that made the dif­fer­ence. Drop­ping it did not broad­en the Democ­rats' appeal to inde­pen­dents, as many ​"cen­trist" Democ­rats might argue; it nar­rowed the appeal. Giv­en a choice between a Repub­li­can who promised to ​"grow the econ­o­my" and a Demo­c­rat with this more pop­ulist mes­sage, swing vot­ers picked the Demo­c­rat by 22 points. With­out ​"not just the wealthy few," the Demo­c­rat lost to the Repub­li­can by 10 points. What's more, adding ​"just the wealthy few" boost­ed sup­port for Democ­rats among swing vot­er groups that typ­i­cal­ly skew con­ser­v­a­tive, includ­ing men, old­er vot­ers and those lean­ing Republican.
To Hart Research ana­lyst Guy Molyneux, this sig­ni­fies that the most effec­tive pop­ulist mes­sage today is inclu­sive, but at the same time draws a sharp dif­fer­en­ti­a­tion between the 99% and, well, the rich.
Defin­ing the 99% against the 1% also has the ben­e­fit of coun­ter­act­ing Repub­li­can efforts to divide and con­quer work­ing Amer­i­cans. Since at least the ​"South­ern Strat­e­gy" of the ear­ly 1970s, the Right has sought to divide work­ing peo­ple by draw­ing lines between poor and mid­dle-income work­ers, white work­ers and work­ers of col­or, and the native-born and immi­grants. In par­tic­u­lar, they paint the poor and peo­ple of col­or as lazy and unde­serv­ing. Of course, most of the poor work, and work hard — for too lit­tle pay — while many busi­ness­es show signs of patho­log­i­cal depen­dence on tax breaks, gov­ern­ment con­tracts and lax reg­u­la­tions. Putting the spot­light on the 1% reminds vot­ers who is real­ly mooching off the hard work of others.
"If it's the work­ing and mid­dle class against the poor, immi­grant, and ​'unde­serv­ing,' we [pop­ulist Democ­rats] lose," argues long-time polit­i­cal con­sul­tant Vic Fin­ger­hut. ​"If you're going to tax me to take care of this bum, it gets more dif­fi­cult. But Democ­rats dis­cov­er that a lot of lit­tle guys vote for them when they stand up to the big banks. If it's the work­ing and mid­dle class against the cor­po­ra­tions, we win."
How­ev­er, the image of the 1% stand­ing against the 99% under­stand­ably makes some rich peo­ple ner­vous. Cen­trist Democ­rats, reliant on close rela­tion­ships with cor­po­rate and indi­vid­ual wealthy donors, want to com­fort and reas­sure their check-writ­ing sup­port­ers. Con­se­quent­ly, Demo­c­ra­t­ic Par­ty lead­ers, includ­ing Hillary Clin­ton, assert that ​"we're all in this togeth­er"— fast-food work­er and fast stock trad­er, hand-in-hand, pre­sum­ably. This brings to mind a ver­sion of the 1930s rur­al pop­ulist joke about the ele­phant who shouts, ​"We're all in this togeth­er," as he dances through the chick­en yard.
To the extent that Democ­rats rely on fund­ing from rich indi­vid­u­als and cor­po­ra­tions, they are more like­ly to do their bid­ding. And that tends to increase with time: Labor unions are more will­ing than busi­ness to back first-time can­di­dates; as time pass­es, busi­ness con­tri­bu­tions become more dom­i­nant. In oth­er words, the rich help to cre­ate a polit­i­cal hege­mo­ny that defines the bound­aries of accept­able debate for Repub­li­cans and Democ­rats alike.
The pol­i­tics of the possible
Some strate­gists on the Left believe that in order to cam­paign on inequal­i­ty, Democ­rats must first demon­strate that ame­lio­rat­ing it is even possible.
"Inequal­i­ty is an abstract idea," says AFL-CIO polit­i­cal direc­tor Michael Pod­horz­er. ​"What is not abstract is that three-fourths of work­ing peo­ple can't make ends meet. They need to hear that can­di­dates are going to do some­thing about that."
Mobi­liz­ing work­ing-class vot­ers is cru­cial for Democ­rats, he argues, because they deter­mine elec­tions. As he explained to The Atlantic, AFL-CIO exit polls show that Democ­rats have won big in elec­tions over recent decades in which work­ing-class vot­ers (defined as those mak­ing less than $50,000 a year) come out in force for Democ­rats. When their mar­gin of vic­to­ry among work­ing-class vot­ers reach­es rough­ly 20 per­cent, Democ­rats win; when that mar­gin slips as low as 10 per­cent, they lose. And this year, the mar­gins and mobi­liza­tion for Democ­rats seem dan­ger­ous­ly low among work­ing-class voters.
"They see the rich get­ting away with mur­der," Pod­horz­er says. ​"Vot­ers are ready to believe." But the Democ­rats too often fail to offer some­thing in which to believe. Pod­horz­er sug­gests push­ing for ​"high­er liv­ing or min­i­mum wages, afford­able stu­dent loans, pro­gres­sive tax­a­tion, and restric­tions on out­sourc­ing." Many of these prag­mat­ic pro­pos­als are indeed on the Democ­rats' agen­da. The prob­lem with this prag­mat­ic approach, how­ev­er, is that each of these pro­pos­als faces oppo­si­tion — whether it be prac­ti­cal, self-inter­est­ed or ide­o­log­i­cal — from fac­tions with­in the Demo­c­ra­t­ic Par­ty (espe­cial­ly the Wall Street wing), from inde­pen­dents who might vote Demo­c­ra­t­ic and, of course, from Republicans.
For exam­ple, increas­ing Social Secu­ri­ty ben­e­fits and mak­ing them more pro­gres­sive would reduce inequal­i­ty in a con­crete way. It could be financed by elim­i­nat­ing the cap on wages and salaries that are sub­ject to Social Secu­ri­ty tax­es. But such a pro­pos­al would have to con­tend with the pro­pa­gan­da that has con­vinced many peo­ple that Social Secu­ri­ty is in finan­cial trouble.
More­over, as impor­tant as they are — and as dif­fi­cult to win — most cur­rent pro­pos­als to address inequal­i­ty are small in rela­tion to the scale of the accu­mu­lat­ed income inequity of the past 40 years. Even rais­ing the min­i­mum wage to $15 an hour would leave the Unit­ed States behind pay lev­els seen in com­pa­ra­ble indus­tri­al coun­tries, and behind where the min­i­mum should be set giv­en changes in both prices and productivity.
In the long run, pro­gres­sives can­not avoid con­fronting inequal­i­ty, and that show­down is not like­ly to get eas­i­er as wealth grows more con­cen­trat­ed. With­out cam­paign finance reform, wean­ing Democ­rats from cor­po­rate hege­mo­ny on key eco­nom­ic issues will be even hard­er. Though can­di­dates can mobi­lize sup­port­ers in the short term with eas­i­ly under­stood, con­crete pro­pos­als, a moral and prac­ti­cal cri­tique of inequal­i­ty will be nec­es­sary to a cre­ate broad­er polit­i­cal appeal in the long run. Key­words can become touch­stones of polit­i­cal move­ments, cul­ti­vat­ed to car­ry a par­tic­u­lar bas­ket of meanings.
In this 50th anniver­sary year of ​"Free­dom Sum­mer," for exam­ple, it is worth remem­ber­ing that the Civ­il Rights Move­ment had con­crete goals — such as vot­ing rights and access to pub­lic accom­mo­da­tions — but it was also a polit­i­cal move­ment imbued with the broad­er, uplift­ing vision of ​"free­dom." Unfor­tu­nate­ly, today the Right has appro­pri­at­ed ​"free­dom" to mean, among oth­er things, unlim­it­ed rights to guns, unfet­tered rights of pri­vate prop­er­ty and a right to act irre­spon­si­bly toward oth­ers. The pro­gres­sive mean­ings of ​"free­dom" have been smothered.
Along with free­dom and democ­ra­cy, the Left still draws on the Enlight­en­ment ideals of the French and Amer­i­can rev­o­lu­tions. Lib­erté, égal­ité and fra­ter­nité serve as touch­stones of pro­gres­sive thought that extend beyond their embod­i­ment in spe­cif­ic insti­tu­tions. ​"Democ­ra­cy" requires free speech and elec­tions, for exam­ple, but it also car­ries a promise that is utopi­an, in a good way. Like­wise, although most Amer­i­cans asso­ciate the ide­al of ​"equal­i­ty" with move­ments of groups such as African Amer­i­cans, women and gays for civ­il and polit­i­cal rights, it also serves as an expan­sive touch­stone, a val­ue yet to be real­ized in oth­er ways — includ­ing eco­nom­ic — but one that needs to be rec­og­nized as wor­thy of a movement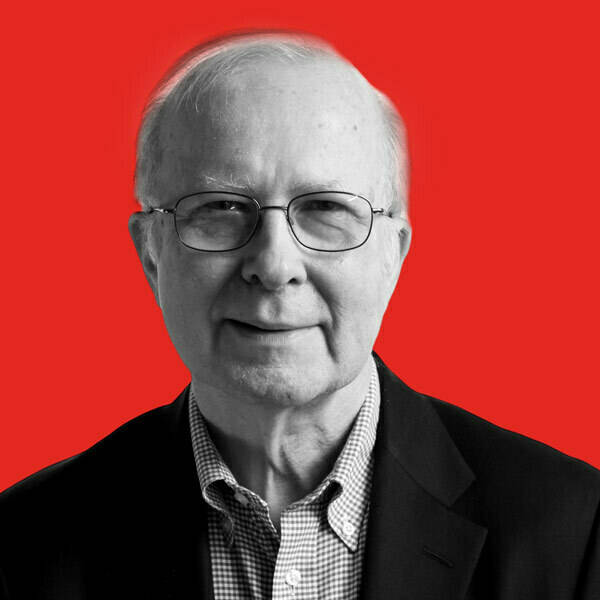 David Moberg, a senior edi­tor of In These Times, has been on the staff of the mag­a­zine since it began pub­lish­ing in 1976. Before join­ing In These Times, he com­plet­ed his work for a Ph.D. in anthro­pol­o­gy at the Uni­ver­si­ty of Chica­go and worked for Newsweek. He has received fel­low­ships from the John D. and Cather­ine T. MacArthur Foun­da­tion and the Nation Insti­tute for research on the new glob­al economy.