The Twisted Logic Behind the GOP's Latest Assault on Abortion Rights
You can't exercise your reproductive rights if you don't know you are pregnant.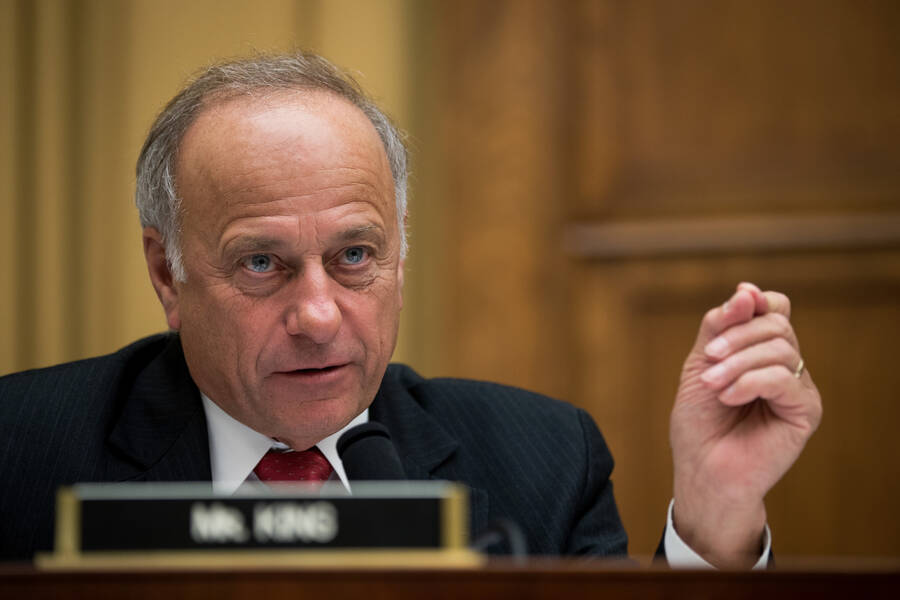 It's hard to exer­cise your right to choose when you didn't even know you had a choice to make.
Abortion rights groups warn that lawmakers can still gain with a largely symbolic proposal, by quietly fraying the legal thread by which Roe v. Wade currently hangs.
That's the per­verse log­ic behind the lat­est attempt to destroy abor­tion rights. Rep. Steve King's (R‑Ia.) pro­pos­al for an abor­tion ban at the sixth week of preg­nan­cy would under­cut repro­duc­tive rights by block­ing peo­ple from get­ting an abor­tion before many are aware they are preg­nant. The dras­tic cut-off date would lead count­less peo­ple to real­ize that not only are they preg­nant, but Wash­ing­ton had already decid­ed they will car­ry the preg­nan­cy to term.
"The GOP's obses­sion with ban­ning all abor­tions in this coun­try knows no end, no bound­ary, and no com­mon sense," said Sasha Bruce, senior vice pres­i­dent. in a state­ment fol­low­ing the announce­ment of a hear­ing in the House of Rep­re­sen­ta­tives on Novem­ber 1. ​"Their lat­est clear­ly uncon­sti­tu­tion­al idea is a ban that applies to [peo­ple] who don't even know they're preg­nant yet, inten­tion­al­ly pre­vent­ing them from access­ing care altogether."
The ban has been denounced as absurd in its extreme time­line and fright­en­ing in its sud­den appear­ance at the fore­ground of the con­gres­sion­al agen­da. One of the harsh­est fed­er­al abor­tion restric­tions pro­posed so far, the mea­sure reveals the anti-choice lobby's posi­tion that a the­o­ret­i­cal future human some­how deserves more sym­pa­thy than the sen­tient human being cur­rent­ly car­ry­ing the preg­nan­cy. Sim­i­lar­ly trou­bling pri­or­i­ties are often deployed in pro­pa­gan­da high­light­ing ​"fetal pain" or man­dat­ing ​"funer­als" for ter­mi­nat­ed preg­nan­cies.
Eliz­a­beth Nash of the advo­ca­cy group Guttmach­er Insti­tute told In These Times that the leg­is­la­tion's emo­tive moniker — the ​"heart­beat" bill — is ​"designed to elic­it images of a want­ed preg­nan­cy and very clear­ly ignores [indi­vid­ual] circumstances."
It's nei­ther the first such ban to be pro­posed nor the first to fail. Repub­li­cans have repeat­ed­ly tried to impose de fac­to bans by redefin­ing the court-estab­lished time­line for fetal via­bil­i­ty of about 24 weeks. Cut­ting the win­dow to just six weeks cir­cum­vents the basic con­sti­tu­tion­al ques­tion of the Fourth Amend­ment right to pri­va­cy. Sim­i­lar pro­pos­als on the state lev­el have been blocked by court chal­lenges (a six-week ban was recent­ly struck down in North Dako­ta).
Mean­while, health providers agree that six weeks falls well out­side the realm of via­bil­i­ty. The time­line reflects not med­ical sci­ence but the hard Right's anatom­i­cal mythol­o­gy — ped­dled by the groups that vault­ed Trump into office, along with long-time abor­tion foe Vice Pres­i­dent Mike Pence.
Abor­tion access for poor peo­ple is already restrict­ed under fed­er­al Med­ic­aid laws, but the bill would affect state pro­grams that pro­vide for abor­tion, as well as insur­ance under the Afford­able Care Act (ACA). A blan­ket pro­hi­bi­tion after six weeks, Nash explains, would apply to all peo­ple nation­wide, ​"not just abor­tions pro­vid­ed through Med­ic­aid or through health plans in the Afford­able Care Act Exchanges."
Since con­ser­v­a­tives are wag­ing a par­al­lel bat­tle to repeal the ACA, the two mea­sures threat­en a dual attack on repro­duc­tive rights and health­care. Mean­while, repro­duc­tive health pro­tec­tions in the ACA are already evap­o­rat­ing: Trump recent­ly rolled back con­tra­cep­tive cov­er­age by allow­ing employ­ers to claim ​"reli­gious" or ​"moral" exemp­tions — poten­tial­ly block­ing access to cost-free birth con­trol for many.
The six-week ban would also pose heavy health risks. A study of the 20-week abor­tion bans cur­rent­ly imple­ment­ed in 16 states shows that the res­cued ​"heart­beats" come at a heavy social cost. The ban is linked to increased new­born deaths and defects, as well as mas­sive addi­tion­al health­care costs and ​"decreased qual­i­ty of life." And because the 20-week ban would exac­er­bate the exist­ing scarci­ty of afford­able, acces­si­ble abor­tion providers, researchers found that women would have to trav­el longer dis­tances to seek out an afford­able abor­tion facility.
Now con­ser­v­a­tives seek to cut the time­line for its ​"pro-life" agen­da from 20 to just six months.
Of course, both crit­ics and pro­po­nents of the ban know such an extreme pro­pos­al would be dead on arrival. But con­ser­v­a­tives are look­ing for an oppor­tu­ni­ty to cyn­i­cal­ly exploit the dys­func­tion of par­ti­san health­care pol­i­tics. Abor­tion rights groups warn that law­mak­ers can still gain with a large­ly sym­bol­ic pro­pos­al, by qui­et­ly fray­ing the legal thread by which Roe v. Wade cur­rent­ly hangs. Shift­ing the goal­post to six weeks would fur­ther poi­son the abor­tion debate by forc­ing Democ­rats on the defen­sive and sway­ing some ​"cen­trist" votes to the right. As Slate​'s Christi­na Cauteruc­ci observes, if a total­ly ludi­crous ban is ​"anchor­ing the con­ver­sa­tion at the anti-choice extreme," the GOP can then grease through slight­ly less egre­gious measures.
In Ohio, a sim­i­lar ban eked through the leg­is­la­ture and was blocked only by Gov­er­nor John Kasich's reluc­tant veto — after which he quick­ly sub­sti­tut­ed a ​"bet­ter" but incred­i­bly regres­sive 20-week abor­tion ban. Con­gress may be play­ing the same good-cop-bad-cop game, as it weighs a 20-week ban along­side King's six-week ban. Passed by the House in ear­ly Octo­ber, the 20-week ban is like­ly aimed at push­ing some ​"cen­trists" to sup­port the more ​"mod­er­ate" restric­tion. The pub­lic is led to believe that these pro­pos­als are backed by rel­a­tive­ly ​"rea­son­able" law­mak­ers. Pence's endorse­ment of a night­mar­ish fetal ​"bur­ial" bill back when he was Gov­er­nor some­how seems increas­ing­ly less extreme as the cen­ter drifts rightward.
Anoth­er rea­son to fear the six-week ban is that in our cur­rent polit­i­cal mael­strom, just one more scan­dal could cause enough dis­trac­tion on the Hill to allow Repub­li­cans to qui­et­ly slip the heart­beat leg­is­la­tion through with lit­tle scrutiny.
A six-week abor­tion ban may be med­ical­ly non­sen­si­cal and polit­i­cal­ly non­vi­able, but it reveals the anti-abor­tion lob­by's clev­er­ly cru­el decep­tion. They are try­ing let the law deter­mine indi­vid­u­als' repro­duc­tive futures before they have a chance to. In the Right's war of attri­tion against Roe, it's not the first attempt to deny Amer­i­cans a crit­i­cal right.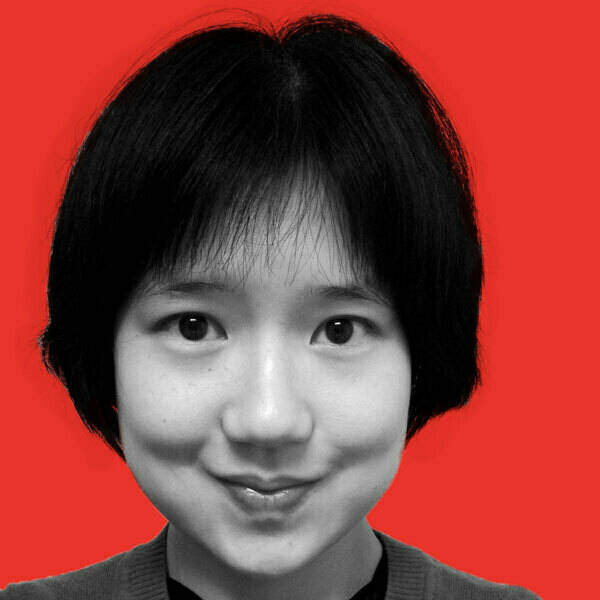 Michelle Chen is a con­tribut­ing writer at In These Times and The Nation, a con­tribut­ing edi­tor at Dis­sent and a co-pro­duc­er of the ​"Bela­bored" pod­cast. She stud­ies his­to­ry at the CUNY Grad­u­ate Cen­ter. She tweets at @meeshellchen.