AFL-CIO President Promises 'Full-Fledged Campaign' to Pass Immigration Reform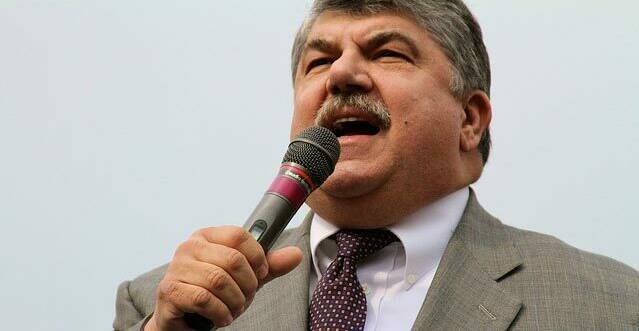 Unions are putting their full weight behind the push for immigration reform, according to
&
nbsp;the leader of the country's largest labor federation.AFL-CIO President Richard Trumka told Yahoo News on Tuesday that organized labor is ​
"
entirely behind" immigration reform and will embark on a ​
"
full-fledged campaign" to ensure Congress passes effective immigration policies. White House officials have acknowledged organized labor as one of the key supportive groups backing immigration reform.
&
nbsp;
From
&
nbsp;Yahoo News: Labor wants to see a comprehensive overhaul
&
mdash;"It can
&
rsquo;t just be hit and miss," Trumka added
&
mdash;that does a better job of managing legal immigration to meet labor market needs, ensures employers are not exploiting undocumented immigrants, gives those on U.S. soil illegally a path to citizenship and makes sure that families are not broken up, he said. Trumka also noted that unions are
&
ldquo;a little concerned
&
rdquo; about a proposed provision in the bipartisan Senate framework requiring that undocumented immigrants seeking legal status provide
&
ldquo;a proven history of employment.
&
rdquo; That could be difficult
&
mdash;employers may not want to admit that they hired such workers
&
mdash;but it could
&
ldquo;be defined in a very broad sense,
&
rdquo; he said.
Camille Beredjick
is a student of the Medill School of Journalism at Northwestern University and a Spring
2013
ITT intern.