AFL-CIO Leader Richard Trumka Defends Police Unions by Comparing Them to Employers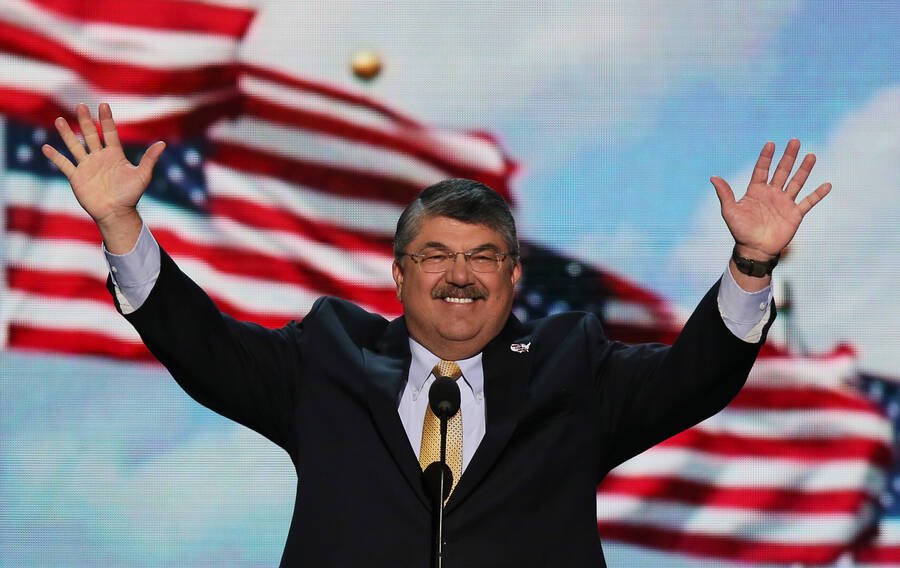 As the AFL-CIO struggles with a growing debate over its alignment with police unions, the disagreement inside of the labor coalition itself is becoming more pointed. At an internal meeting of the Executive Council on Friday, AFL-CIO President Richard Trumka spoke out against the idea of kicking police unions out of the coalition — confusingly, by comparing them to the employers that unions bargain against.
In an exchange with a union president who spoke out forcefully against the historic role of police as foes of labor, Trumka defended the police as ​"community friendly," and argued that if unions could learn to work with employers to handle contentious issues, they should be able to do the same with cops and their unions.
Since the beginning of the ongoing nationwide protests against police violence, there has been a heated discussion about what role police unions should play in the labor movement. Many progressives want to sever ties with police unions altogether, while others — particularly public-sector union leaders, who fear that any attacks on police unions will translate into attacks on all collective bargaining in the public sector — counsel moderation and ​"engagement" with police unions to push various reforms.
The AFL-CIO, a coalition of 55 unions representing 12.5 million members, has found itself in the center of the controversy. On June 8 — a week after the AFL-CIO's Washington headquarters was burned during a protest — the Writers Guild of America, East, an AFL-CIO member union, passed a formal resolution calling on the AFL-CIO to disaffiliate from the International Union of Police Associations, the coalition's police union member. (I am one of the 21 WGAE council members who voted on the resolution).
The leadership of the AFL-CIO received the resolution unenthusiastically. They immediately put out a statement saying that they ​"take a different view when it comes to the call for the AFL-CIO to cut ties with IUPA. …We believe the best way to use our influence on the issue of police brutality is to engage our police affiliates rather than isolate them." Secretary-Treasurer Liz Shuler, Trumka's second-in-command, advocated instead developing ​"codes of excellence" to encourage police unions to change from within.
But the issue has not disappeared. Union locals and progressive factions within larger unions have taken up the call. The King County Labor Council expelled the Seattle police union last week, and even SEIU leader Mary Kay Henry, the head of the most powerful union outside of the AFL-CIO, said that disaffiliation ​"must be considered" if police unions don't reform. Last Friday, the proposal from the Writers Guild received its first serious and direct discussion at a meeting of the AFL-CIO's executive council, the elected body that governs the group.
According to a source who was on that call who asked to remain anonymous due to the sensitivity of internal deliberations, Mark Dimondstein, the head of the American Postal Workers Union, raised the issue, saying that the AFL-CIO would eventually have no choice but to deal with the issue head on. Citing the WGAE's resolution, Dimondstein said that the AFL-CIO needed to grapple with ​"irreconcilable differences" between police unions and other union members, because the role of police is to protect corporate power, not the power of working people. He called for Trumka to distribute the resolution to the Executive Council for further discussion at a future meeting, and then voiced his own opinion that any police who beat union members could not be his ​"brother or sister."
In response, Trumka, who was leading the meeting, pushed back against some of Dimondstein's points. Trumka, a former leader of the United Mine Workers, said that he had seen anti-worker police violence in the mining industry, but argued that many police officers today are ​"community friendly." He also disagreed with Dimondstein's characterization of labor's differences with police as ​"irreconcilable."
"I'd just point out that we have irreconcilable differences with every employer we deal with, yet we deal with them," Trumka said. He told Dimondstein that in the same way that unions use collective bargaining to deal with employers, so, too, could organized labor use the process to ​"narrow" differences with police unions.
The disagreement shows that the dispute over the AFL-CIO's affiliation with police is not going away, and that an internal battle may be looming. Also noteworthy is Trumka's somewhat baffling comparison of police unions to employers, as an argument against disaffiliation — an argument that would seem to imply that police unions are an opponent to be bargained against.
Employers, of course, are not part of the AFL-CIO.
Did you know?
Many nonprofits have seen a big dip in support in the first part of 2021, and here at In These Times, donation income has fallen by more than 20% compared to last year. For a lean publication like ours, a drop in support like that is a big deal.

After everything that happened in 2020, we don't blame anyone for wanting to take a break from the news. But the underlying causes of the overlapping crises that occurred last year remain, and we are not out of the woods yet. The good news is that progressive media is now more influential and important than ever—but we have a very small window to make change.

At a moment when so much is at stake, having access to independent, informed political journalism is critical. To help get In These Times back on track, we've set a goal to bring in 500 new donors by July 31. Will you be one of them?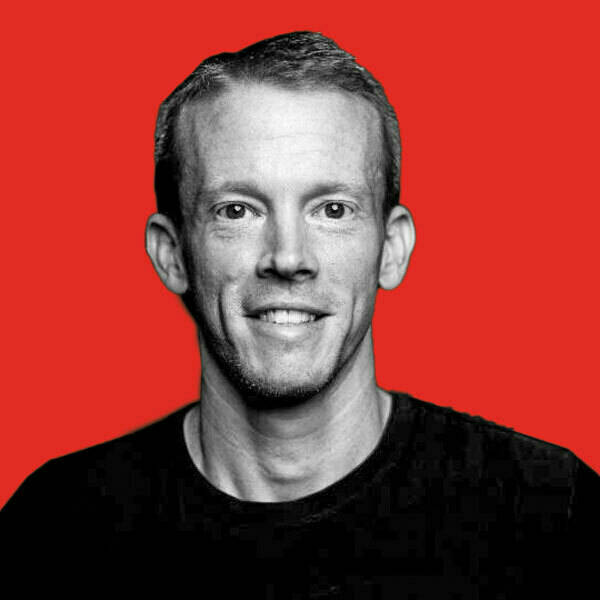 Hamilton Nolan is a labor reporter for In These Times. He has spent the past decade writing about labor and politics for Gawker, Splinter, The Guardian, and elsewhere. You can reach him at Hamilton@​InTheseTimes.​com.
Here's how you can help
In These Times is funded entirely by readers like you, but through the first half of 2021, reader donations are down 20% compared to last year. If that continues, it could spell real trouble for In These Times. We're running a short fundraising drive (from now until July 31) to get things back on track. Will you chip in?