The African-Amer­i­can community's uni­fied efforts to retain Roland Bur­ris as the lone black U.S. sen­a­tor has chas­tened nation­al Democ­rats, forc­ing them to accept a scan­dal-scarred can­di­date to fill the vacant Sen­ate seat of Pres­i­dent Barack Oba­ma. This race-themed polit­i­cal dra­ma is unfold­ing in a state that, just two months ear­li­er, was bask­ing in the glow of Obama's mul­tira­cial polit­i­cal success.
Black activists and political leaders saw the attempt to oust Burris as a thinly disguised attempt to recover the Senate seat for a white candidate.
Bur­ris is a long-time min­ion of the Illi­nois Demo­c­ra­t­ic Par­ty, elect­ed four times to statewide office, includ­ing three terms as state comp­trol­ler and one as attor­ney gen­er­al. He has also run unsuc­cess­ful­ly for may­or of Chica­go, the U.S. Sen­ate and for governor.
Long a ven­er­a­ble par­ty hack, Bur­ris was elect­ed vice chair of the Demo­c­ra­t­ic Nation­al Com­mit­tee in 1985, specif­i­cal­ly to off­set the pro­gres­sive polit­i­cal forces mobi­lized by the Rev. Jesse Jackson's 1984 pres­i­den­tial cam­paign. How­ev­er, Bur­ris, now 71, has cho­sen the role of polit­i­cal insur­gent, defy­ing calls from the Demo­c­ra­t­ic estab­lish­ment to step down.
Through it all, the black com­mu­ni­ty in Burris's Chica­go home base, urged him to hang tough and resist the pres­sure to resign. Black activists and polit­i­cal lead­ers saw the attempt to oust Bur­ris as a bare­ly dis­guised attempt to recov­er the Sen­ate seat for a pre­ferred white candidate.
After some ini­tial resis­tance in the U.S. Sen­ate – and after Bur­ris tes­ti­fied in the Illi­nois House that he had no sub­stan­tive con­tact with now-impeached Illi­nois Gov. Rod Blago­je­vich con­cern­ing the cov­et­ed seat – the con­gres­sion­al body reluc­tant­ly wel­comed its lone black mem­ber. (In case any­one missed it, the Illi­nois leg­is­la­ture removed Blago­je­vich from office on Jan. 29, after U.S. Attor­ney Patrick Fitzger­ald filed a crim­i­nal com­plaint against the for­mer gov­er­nor with var­i­ous pay-to-play schemes. Blago­je­vich still denies any wrongdoing.)
Mean­while, Bur­ris seemed to be set­tling in, pro­vid­ing bad­ly need­ed Demo­c­ra­t­ic votes for the con­tentious leg­isla­tive bat­tles of the ear­ly Oba­ma administration.
But in mid-Feb­ru­ary, the Chica­go Sun-Times revealed that Bur­ris sub­mit­ted a sup­ple­men­tary affi­davit to the Illi­nois House that admit­ted addi­tion­al con­tacts with aides to Blago­je­vich – includ­ing Blagojevich's broth­er, Rob – that Bur­ris failed to dis­close in ear­li­er testimony.
Bur­ris claims the con­tacts were made before the governor's Dec. 9 arrest and mere­ly reflect an ongo­ing polit­i­cal rela­tion­ship. Although Bur­ris was Blagojevich's polit­i­cal rival in the 2002 guber­na­to­r­i­al pri­ma­ry, he, like most oth­er par­ty lumi­nar­ies, also helped raise funds for him – the first Demo­c­ra­t­ic gov­er­nor in Illi­nois in many years.
The affi­davit trig­gered increased and more fevered demands for Bur­ris to resign.
How­ev­er, Chicago's black com­mu­ni­ty mobi­lized stiff resis­tance for his res­ig­na­tion, and, through com­mu­ni­ty radio sta­tions and sev­er­al South Side church­es, orga­nized strong sup­port for the new­ly mint­ed senator.
It seems a bit incon­gru­ent that these race-based ten­sions should erupt in the same state that launched Oba­ma, a black can­di­date whose polit­i­cal suc­cess hint­ed at a new era of racial coop­er­a­tion and progress.
That assess­ment was naïve at best, ignor­ing cen­turies of social­iza­tion and embed­ded struc­tur­al bias­es. As recent­ly revealed by the racial­ly dis­parate reac­tions to the cel­e­brat­ed New York Post car­toon (that depict­ed a blood­ied, cop-killed chimp as the author of the Oba­ma administration's stim­u­lus pack­age), we are far from a post-racial soci­ety – unless we mean the New York Post.
It's pos­si­ble, in fact, that Obama's vic­to­ry could flush out even more evi­dence of racial hos­til­i­ty. The South­ern Pover­ty Law Cen­ter, for exam­ple, has tracked a rise in the num­ber and activ­i­ty of var­i­ous hate groups across the coun­try and it attrib­ut­es their growth to Obama's elec­tion and the fal­ter­ing economy.
Many of Burris's black sup­port­ers believe that racial motives were key to those who opposed his Sen­ate seating.
"The notion that a black incum­bent would be less like­ly to retain the seat is the argu­ment often advanced for oppos­ing Bur­ris," argues Del­marie Cobb, Burris's media con­sul­tant. ​"Well, although that's dis­guised as a polit­i­cal argu­ment, it's real­ly an assump­tion based on racial biases."
There's a rea­son why only three black U.S. sen­a­tors have served in Con­gress since Recon­struc­tion, Bur­ris' sup­port­ers argue, but that rea­son won't stop the fourth one.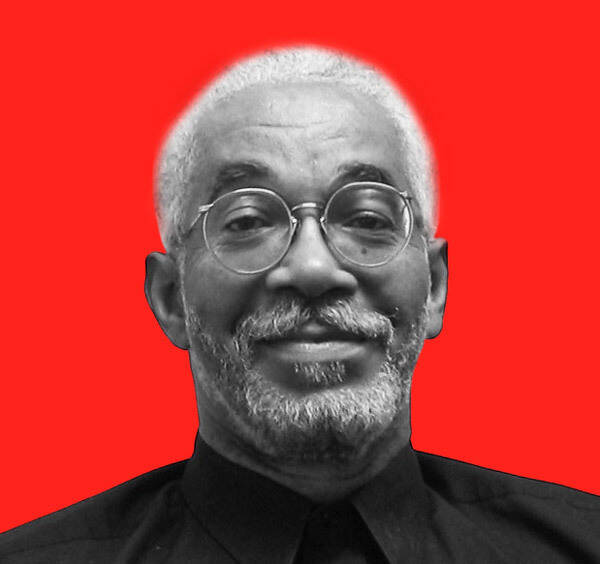 Sal­im Muwakkil
is a senior edi­tor of
In These Times
, where he has worked since
1983
. He is the host of The
Sal­im Muwakkil
show on WVON, Chicago's his­toric black radio sta­tion, and he wrote the text for the book
HAROLD: Pho­tographs from the Harold Wash­ing­ton Years
.