After Loss, Flight Attendants Challenge Delta's Anti-Union Tactics, Both Old and New
Air­line con­duct­ed ​'largest anti-union cam­paign the nation has ever seen,' AFA pres­i­dent says
Rebound­ing from a nar­row loss of a vote to rep­re­sent 20,000 flight atten­dants at Delta Air Lines, the Asso­ci­a­tion of Flight Attendants/​Communications Work­ers of Amer­i­ca (AFA/CWA) is prepar­ing a chal­lenge to the results and request­ing that the elec­tion be re-run.
In the protest to be filed on Nov. 23, the union accus­es the air­line of using a mix of old-school intim­i­da­tion tac­tics and chill­ing new infor­ma­tion-age sur­veil­lance to unlaw­ful­ly inter­fere with work­ers' deci­sions about whether to join a union.
The chal­lenge is impor­tant in part because it could influ­ence con­di­tions for orga­niz­ing at a time when many unions think recent rule changes might open up a wave of recruit­ment. The indus­try is 40 per­cent union­ized, but offers many oppor­tu­ni­ties for new organizing.
Last sum­mer, the Nation­al Medi­a­tion Board (NMB), which admin­is­ters the Rail­way Labor Act that gov­erns air­line labor rela­tions, dropped the old union rep­re­sen­ta­tion elec­tion rule that required a major­i­ty of all work­ers at a work­site to vote for a union for it to be rec­og­nized. They changed it to fol­low the stan­dard set by the Nation­al Labor Rela­tions Act, which grants recog­ni­tion to a union when a major­i­ty of bal­lots are cast for a union.
In many cas­es, an over­whelm­ing major­i­ty of air­line work­ers have vot­ed for a union, but because non-vot­ers were count­ed as ​"no" votes, work­ers end­ed up with less than half of all employ­ees and no union. That hap­pened in 2008, when AFA won a hefty major­i­ty of the votes cast at Delta, just before it merged with North­west Air­lines to form the nation's sec­ond largest air­line (just behind Unit­ed, fol­low­ing its acqui­si­tion of Continental).
But it got votes from only about 40 per­cent of all work­ers, part­ly because Delta – whose pilots are the only orga­nized part of the work­force – ran a strong anti-union cam­paign, includ­ing dis­cour­ag­ing vot­ing. AFA also lost a dri­ve at Delta in 2002.
Flight atten­dants at Delta were the first to vote under the new rules, but the union still lost when bal­lots were count­ed on Nov. 4, with 9,216 work­ers favor­ing a union (8,778 pick­ing AFA) and 9,544 vot­ing for no union. ​"In the face of the largest anti-union cam­paign the nation has ever seen, Delta flight atten­dants came with­in 328 votes of get­ting a union," AFA pres­i­dent Pat Friend said. Increas­ing the heart­break, the vote also effec­tive­ly elim­i­nat­ed the union for­mer North­west work­ers had formed decades ago.
Why defeat?
The union blamed an intim­i­dat­ing, over­whelm­ing bar­rage of anti-union mes­sages – start­ing with bill­boards in employ­ee park­ing lots, con­tin­u­ing with aggres­sive­ly anti-union super­vi­sors, one-on-one meet­ing with man­agers, forced anti-union meet­ings, week­ly robo-calls from CEO Richard Ander­son (who said the union's actions were ​"not Chris­t­ian"), pop-up mes­sages on cor­po­rate com­put­ers, mul­ti­ple slick mail­ings to homes, and much more.
Unlike past elec­tions, Delta harangued work­ers that ​"you must vote." And man­agers made it clear the vote should be ​"no" to pre­serve Delta's ​"direct" rela­tion­ship between man­age­ment – which per­mit­ted direct cuts in jobs, hours, pay and ben­e­fits when times were espe­cial­ly bad for air­lines in the ​'90s – with­out bar­gain­ing by a ​"third par­ty," the union.
The turnout was an amaz­ing 94 per­cent. AFA gen­er­al coun­sel Ed Gilmartin says the union would have won with a 90 per­cent turnout. AFA already rep­re­sent­ed more than 7,000 North­west flight atten­dants, 80 per cent of whom vot­ed for a union, but its sup­port among Delta flight atten­dants – who typ­i­cal­ly had lit­tle con­tact with more pro-union North­west atten­dants – dropped slight­ly from two years ago. One star­tling coin­ci­dence – or indi­ca­tor of either rig­or­ous orga­niz­er dili­gence or some deep­er prob­lem with the vot­ing: AFA's vote track­ing had iden­ti­fied 8,778 pro-AFA votes – pre­cise­ly the num­ber the NMB counted.
Did Delta sim­ply out-orga­nize the AFA? ​"I'd agree if you believe Delta fol­lowed the rules," Gilmartin says, ​"but they didn't."
In its chal­lenge to the elec­tion, AFA tar­gets in par­tic­u­lar the company's encour­age­ment of vot­ing on Delta's own com­put­ers, where employ­ees sign on with spe­cial pass­words. That made it pos­si­ble for Delta to track who went to the NMB web­site to vote and to mon­i­tor how peo­ple vot­ed, the union says.
Gilmartin says that with­out a full inves­ti­ga­tion the union has no evi­dence of how far sur­veil­lance might have gone, but employ­ees' recog­ni­tion that man­agers might be able to see whether or how they vot­ed is over­whelm­ing in its own right. ​"At a min­i­mum it was intim­i­da­tion," he says, ​"and at most they were track­ing and con­duct­ing surveillance."
Odd­ly enough, back when the old elec­tion rules were in place and Delta was try­ing to dis­cour­age vot­ing, the com­pa­ny and its expert wit­ness argued against the NMB allow­ing vot­ing on its web­site or the union e‑mailing a link to that web­site (both very unlike­ly to be open to sur­veil­lance, com­pared to com­pa­ny com­put­ers with unique employ­ee pass­words linked to com­pre­hen­sive files).
Delta and its expert tes­ti­fied in 2009 about pre­cise­ly the threat the union now iden­ti­fies, accord­ing to an NMB summary:
Delta urges the Board to deny AFA's request to per­mit hyper­links because of the ​"unac­cept­able risks that a hyper­link would pose to the secu­ri­ty, integri­ty, and pri­va­cy of the bal­lot­ing process in rep­re­sen­ta­tion elec­tions under the Rail­way Labor Act." ….

Delta pro­vid­ed a dec­la­ra­tion from an expert in com­put­er tech­nol­o­gy and secu­ri­ty, Christo­pher Raci­ch. Raci­ch iden­ti­fies a num­ber of secu­ri­ty issues with allow­ing par­tic­i­pants to post a hyper­link. ​"If a vis­i­tor to a web­site were to type in a pass­word, or oth­er­wise pro­vide iden­ti­fi­able infor­ma­tion, and then there­after click on a hyper­link to the Board"s web­site, it would be pos­si­ble for the web­site oper­a­tor to deter­mine who had done so – match­ing the pass­word to the activity."
The union still sup­ports Inter­net vot­ing, but not through employ­er com­put­ers, espe­cial­ly when employ­ees use dis­tinct passwords.
Machin­ists union push­es to union­ize anoth­er Delta force
It is not unusu­al for the NMB to call for new elec­tions, for exam­ple, in the case of FedEx pilots, when there is evi­dence of employ­ers ​"over­whelm­ing" the elec­tion process and fail­ing to pro­vide the ​"lab­o­ra­to­ry con­di­tions" the NMB requires. And now, despite heavy right-wing Repub­li­can pres­sure, the NMB with Oba­ma appoint­ments tilts more toward sup­port­ing work­er rights than it did in the Bush years. But a test sim­i­lar to the AFA chal­lenge at Delta may occur before the Board even begins review­ing the flight atten­dants' case.
Vot­ing has just begun among three units of Delta work­ers: 14,000 ramp, bag­gage and oth­er fleet ser­vice work­ers; 16,000 tick­et­ing, gate, reser­va­tion and oth­er pub­lic con­tact work­ers; and about 700 ​"stores" work­ers. The Inter­na­tion­al Asso­ci­a­tion of Machin­ists rep­re­sents all three groups from North­west. They make up slight­ly less than half the merged work­force, but his­tor­i­cal­ly union­ized work­ers are large­ly sep­a­rate from nonunion work­ers who had been at Delta.
In these elec­tions, the NMB sends instruc­tions by mail to each work­er, who can use her two iden­ti­fi­ca­tion num­bers to vote by tele­phone or the Inter­net. Delta once again is encour­ag­ing vot­ing from com­pa­ny com­put­er ter­mi­nals, but the impact on the results may be less than with flight atten­dants, who are more like­ly to log on to com­pa­ny ter­mi­nals at the start of each work day. But the secu­ri­ty and sur­veil­lance issues remain.
Togeth­er, the Delta elec­tions con­sti­tute one of the biggest pri­vate sec­tor union rep­re­sen­ta­tion votes in decades. It's a chal­lenge for the Machin­ists, who have not been an orga­niz­ing pow­er­house recent­ly, but the union has cam­paigned from the bot­tom (face-to-face meet­ings of orga­niz­ers and work­ers, work­place com­mit­tees and social net­work mobi­liza­tion) to the top (radio and TV adver­tis­ing and union leader fly-arounds to key hub cities).
Delta is mount­ing the same kind of ​"aggres­sive anti-union cam­paign" against these work­ers as it did against pro-union flight atten­dants, says Machin­ist spokesper­son Rick Sloan."We're see­ing stan­dard anti-union cam­paign­ing," sup­ple­ment­ed by Delta com­put­er ter­mi­nals where work­ers log on for their work.
With­in the next year or so, the merg­er of Unit­ed and Con­ti­nen­tal will lead to new elec­tions involv­ing the Machin­ists for ramp work­ers, pub­lic con­tact work­ers and flight atten­dants. But for ramp work­ers and atten­dants, dif­fer­ent unions from the pre-merg­er air­lines will square off. Orga­niz­ing is also under­way at oth­er air­lines, includ­ing American.
Despite the loss at Delta, the new NMB elec­tion rules are clear­ly more fair and pro­vide an open­ing for more union suc­cess­es (such as recent­ly at Pied­mont). But as long as man­age­ment has such a free hand, from dis­sem­i­nat­ing an over­whelm­ing mes­sage to cre­at­ing the specter – per­haps the real­i­ty – of sur­veil­lance, union rep­re­sen­ta­tion elec­tions will be at best an uphill bat­tle for work­ers and at worst a fraud dis­tort­ed by eco­nom­ic coercion.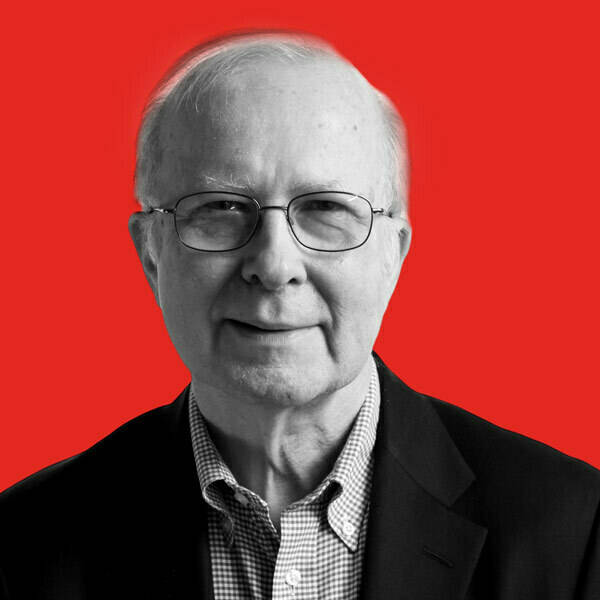 David Moberg, a senior edi­tor of In These Times, has been on the staff of the mag­a­zine since it began pub­lish­ing in 1976. Before join­ing In These Times, he com­plet­ed his work for a Ph.D. in anthro­pol­o­gy at the Uni­ver­si­ty of Chica­go and worked for Newsweek. He has received fel­low­ships from the John D. and Cather­ine T. MacArthur Foun­da­tion and the Nation Insti­tute for research on the new glob­al economy.