Out of the blue, at a Sep­tem­ber 30 con­gres­sion­al hear­ing on the Con­sumer Finan­cial Prod­ucts Safe­ty Com­mis­sion, Rep. Patrick McHen­ry (R‑N.C.) ques­tioned Ser­vice Employ­ees (SEIU) sec­re­tary-trea­sur­er Anna Burg­er about the union's ties to ACORN, the belea­guered poor people's com­mu­ni­ty orga­niz­ing net­work.

​"SEIU has also cut all ties to ACORN," Burg­er replied, cit­ing Illi­nois as an exam­ple.

It was a sur­pris­ing state­ment, since ACORN had long worked close­ly with SEIU, even more than with its union allies. Five locals of the Unit­ed Labor Union, an ear­ly 1980s ACORN project to orga­nize low-wage ser­vice work­ers, merged into SEIU.
But ACORN's grow­ing prob­lems — from the rev­e­la­tion last year of a mil­lion-dol­lar embez­zle­ment by founder Wade Rathke's broth­er to recent under­cov­er videos of ACORN local office staff giv­ing finan­cial advice to young right-wingers pos­ing as a pimp and pros­ti­tute — have turned the 500,000-member group into a stick for the Repub­li­can right (such as Glenn Beck) to beat any­one remote­ly asso­ci­at­ed with it.
SEIU has been a top tar­get, with corol­lary assaults on indi­vid­u­als such as Craig Beck­er, the out­stand­ing for­mer coun­sel to SEIU and the AFL-CIO whose appoint­ment to the Nation­al Labor Rela­tions Board has been put on hold by Sen. John McCain ("Acorn's Ally at the NLRB," read an edi­to­r­i­al head­line in the Wall Street Jour­nal).

So it looked like Burg­er may have been giv­ing in to the right-wing assault on a group that, despite its seri­ous prob­lems, has played a key role in push­ing liv­ing wage ordi­nances, reg­is­ter­ing poor peo­ple to vote (the real Repub­li­can objec­tion), sup­port­ing union orga­niz­ing, fight­ing preda­to­ry lend­ing, and work­ing for local polit­i­cal reforms, among its many cam­paigns.

But the sto­ry is more com­plex. In August ACORN estab­lished an out­side advi­so­ry com­mit­tee, includ­ing fun­ders and pub­lic fig­ures such as SEIU pres­i­dent Andy Stern, Cen­ter for Amer­i­can Progress pres­i­dent John Podes­ta, and for­mer HUD sec­re­tary Hen­ry Cisneros.
The com­mit­tee pushed the ACORN board to obtain an inde­pen­dent review by for­mer Mass­a­chu­setts attor­ney gen­er­al Scott Harsh­barg­er, who is sup­posed to com­plete his work – which start­ed in late Sep­tem­ber – some­time in Novem­ber.

Around the same time, SEIU spokesper­son Michelle Ringuette said, ​"SEIU sus­pend­ed col­lab­o­ra­tive work with ACORN." The union will eval­u­ate its future work with ACORN after Harsh­barg­er issues his report. It's like­ly the report will trig­ger a major over­haul of ACORN into a dif­fer­ent orga­ni­za­tion, but many pro­gres­sives and union strate­gists see its work – under what­ev­er name or orga­ni­za­tion­al struc­ture – as cru­cial.

​"We have some legit­i­mate con­cerns, right?" Ringuette said, explain­ing the sus­pen­sion of work with and fund­ing for con­tracts with ACORN, which totaled $1.59 mil­lion in 2008 and $245,000 so far this year. ​"But we have no doubt the ser­vices they pro­vide are essen­tial."

Oth­er ties between SEIU and ACORN have also frayed. Two years ago, the Chica­go branch of ACORN, which worked inti­mate­ly with SEIU Local 880 (now a two-state local of home­care and health work­ers), broke from the nation­al group.

Then on Octo­ber 7 SEIU revoked the char­ter of Local 100, which is still led by Wade Rathke, who left the SEIU nation­al board five years ago to lead an inde­pen­dent effort to orga­nize Wal-Mart work­ers in Flori­da. Now a union of 3,000 mem­bers, Local 100 once had 7,000 mem­bers, but turned over 3,000 to oth­er SEIU locals and lost many oth­ers as a result of Hur­ri­cane Katrina.
Ringuette said SEIU, which has been con­sol­i­dat­ing locals into mega-locals of 100,000 or more mem­bers, decid­ed Local 100 was not viable as an inde­pen­dent local and there was no obvi­ous merg­er part­ner. But the deci­sion seemed at odds with SEIU's declared plan to increase orga­niz­ing in the South.

Rathke said he was told Local 100 ​"did not fit in the region's plan" and SEIU was reluc­tant to con­tin­ue sub­si­dies that com­pen­sat­ed Local 100 for the 3,000 mem­bers it had giv­en up. But he also thinks the local was a vic­tim of the right's attack on ACORN.
"Clear­ly there's a neo-McCarhy­ism at work in the Unit­ed States, with a guy like Glenn Beck," Rathke said, adding:
With SEIU com­ing up on the screen, giv­en oth­er prob­lems, they [SEIU] prob­a­bly made a deci­sion there's a dif­fer­ent way they want­ed to go…These are very polar­iz­ing times with a vir­u­lent right wing. SEIU prob­a­bly thought 3,000 mem­bers in Local 100, they've got 1.8 to 2 mil­lion mem­bers. I know the math. They prob­a­bly felt it was some­thing they had to do.
Rathke has no regrets about his 25 years in SEIU and is hap­py that, giv­en the alter­na­tives, Local 100 was allowed to become inde­pen­dent and devel­op its own strat­e­gy. ​"These day I think final­ly that's a great deci­sion," he said, ​"much prefer­able to being trusteed or forced into a merg­er."

ACORN still par­tic­i­pates in pro­gres­sive nation­al coali­tions, and despite a cool­ness in rela­tions, some orga­ni­za­tion­al lead­ers and a few rare Demo­c­ra­t­ic politi­cians, notably Illi­nois Sen. Richard Durbin, have come to ACORN's defense.
Mean­while, many ACORN fun­ders have, like SEIU, sus­pend­ed pay­ments to the group. ​"Unfet­tered right-wing attacks have had some impact, but there's been an out­pour­ing of sup­port at one lev­el, but too few Democ­rats have stood up against the con­cert­ed right-wing attack," says ACORN spokesman Bri­an Kettenring.
If more Democ­rats, unions and pro­gres­sive groups do not defend the good work ACORN has done, the orga­ni­za­tion itself will not be the biggest los­er. It will be the pro­gres­sive move­ment itself that los­es most of all.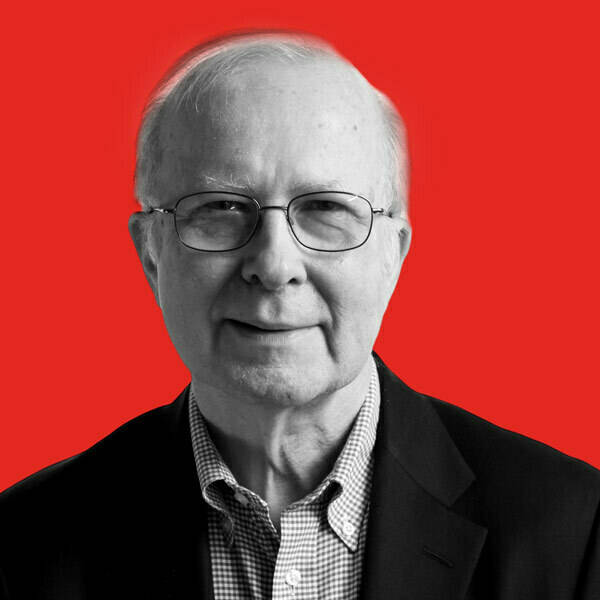 David Moberg, a senior edi­tor of In These Times, has been on the staff of the mag­a­zine since it began pub­lish­ing in 1976. Before join­ing In These Times, he com­plet­ed his work for a Ph.D. in anthro­pol­o­gy at the Uni­ver­si­ty of Chica­go and worked for Newsweek. He has received fel­low­ships from the John D. and Cather­ine T. MacArthur Foun­da­tion and the Nation Insti­tute for research on the new glob­al economy.