Agricultural Workers Lose Millions of Dollars Each Year to Employer Wage Theft
It's against U.S. labor laws, but that hasn't stopped employers from withholding more than $65 million in worker wages over the last two decades.
Pramod Acharya
Midwest Center for Investigative Reporting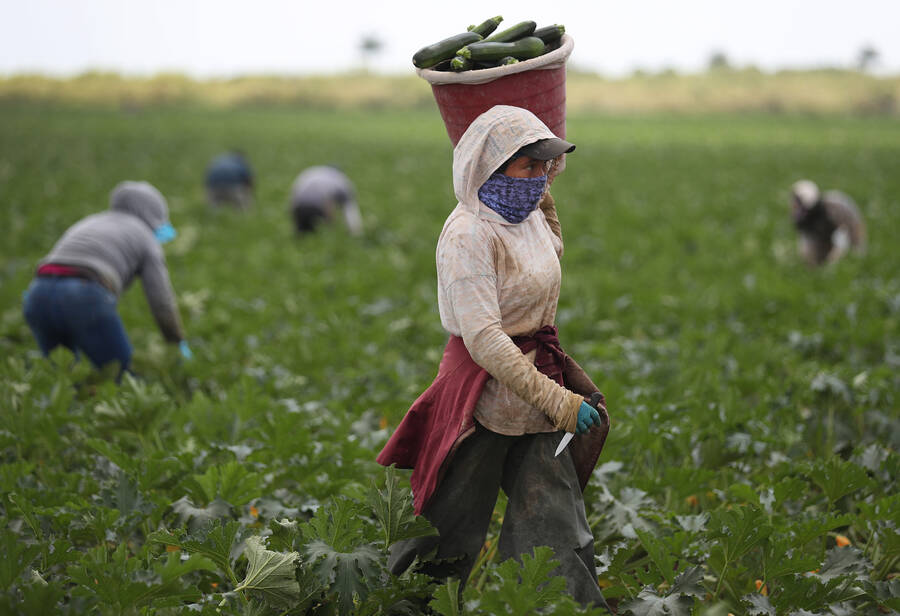 We wanted to make sure you didn't miss the announcement of our new Sustainer program. Once you've finished reading, take a moment to check out the new program, as well as all the benefits of becoming a Sustainer.

Tens of thousands of agricultural workers have been denied wages by their employers — a violation of labor laws — over the past two decades, according to Department of Labor data. The data shows that the employers didn't pay a total of $65 million in wages to their 150,000 employees between 2001 and 2019.
Back wages increased from $4.2 million to $6 million in 2019 than in 2018, a 44 percent increase, according to the data.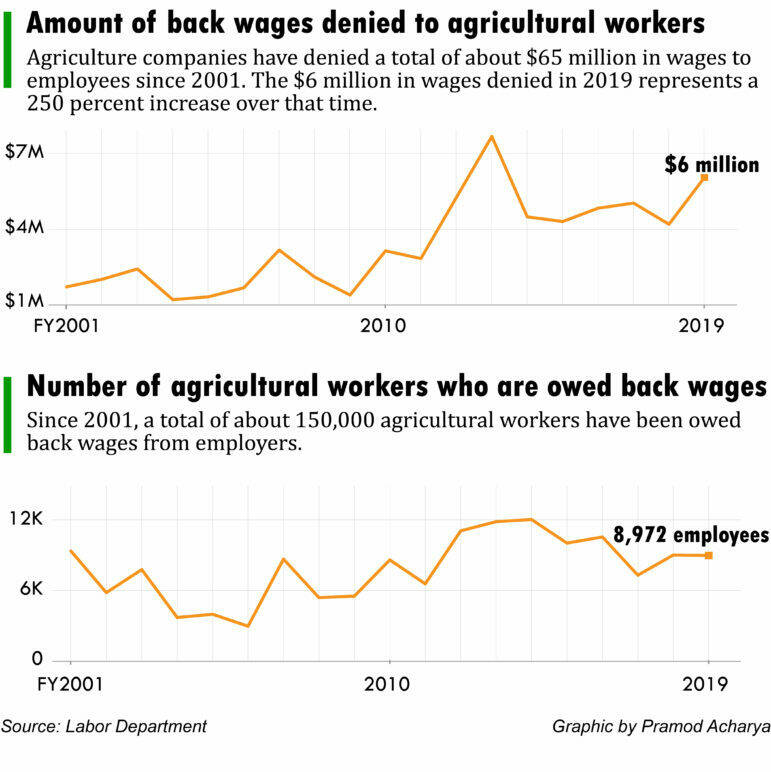 Agriculture is one of fifteen industries the DOL considers ​"low wage, high violation industries."
Many in agriculture are white, but, in general, Hispanics and immigrants of color work tougher agricultural jobs, such as harvesting fields and slaughtering animals. About 27% of the industry is Hispanic, according to the Bureau of Labor Statistics. Employers who willfully or repeatedly violate the Fair Labor Standards Act, which covers denying back wages, can be fined up to $1,000 for each violation.
The Midwest Center for Investigative Reporting is a nonprofit, online newsroom offering investigative and enterprise coverage of agribusiness, Big Ag and related issues through data analysis, visualizations, in-depth reports and interactive web tools. Visit us online at www​.inves​ti​gatemid​west​.org
Become a Sustainer
We surveyed thousands of readers and asked what they would like to see in a monthly giving program. Many of you expressed interest in magazine subscriptions, gift subscriptions, tote bags, events and books —and we've added all of those. Some of you said that cost was an issue, so we've kept our starting tier at just $5 a month—less than 17 cents a day.

Now, for the first time, we're offering three different levels of support, with unique rewards at each level, for you to choose from. Check out the new Sustainer program.