Alabama Governor Blames Prisoner Uprisings On "Overcrowding And Understaffing"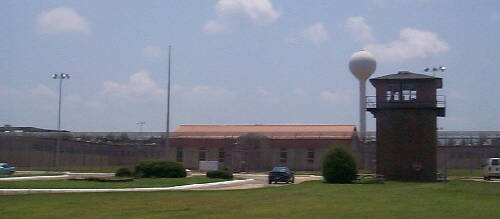 We wanted to make sure you didn't miss the announcement of our new Sustainer program. Once you've finished reading, take a moment to check out the new program, as well as all the benefits of becoming a Sustainer.

Alabama's Governor blamed ​"a volatile mix of overcrowding and understaffing" for two prisoner uprisings at state facilities in the space of three days. Governor Robert Bentley called for immediate action to ​"reduce overcrowding and provide facilities that are safer and more secure for both inmates and corrections officers."
The William C. Holman Correctional Facility was placed on lockdown after prisoners stabbed the prison warden and a corrections officer and set fire to parts of a dormitory on Friday night. The prison was said to be under the control of corrections officers on Saturday, but on Monday morning prisoners again barricaded themselves in a dormitory. According to the AP the dormitory was again under corrections control by the evening.
Videos from the uprising were apparently posted online along with statements from prisoners themselves, like this one posted on AL​.com
It's not the first time that Alabama prisoners and politicians have highlighted overcrowding and poor conditions inside Alabama's prisons. About 24,000 prisoners are currently held in prisons designed for around 13,000.
The Prison Complex previously reported on the prisoner-led ​"Free Alabama Movement" as well as efforts by legislators to reform the state's prison system.
Governor Bentley advocates building three new men's facilities and closing 13 of the state's 15 prisons.
Be a Sustainer
We surveyed thousands of readers and asked what they would like to see in a monthly giving program. Now, for the first time, we're offering three different levels of support, with rewards at each level, including a magazine subscription, books, tote bags, events and more—all starting at less than 17 cents a day. Check out the new Sustainer program.
George Lavender
is an award-winning radio and print journalist based in Los Angeles. Follow him on Twitter @GeorgeLavender.