Alderman Rhymefest?
A Grammy award winner vies for a spot on Chicago's City Council.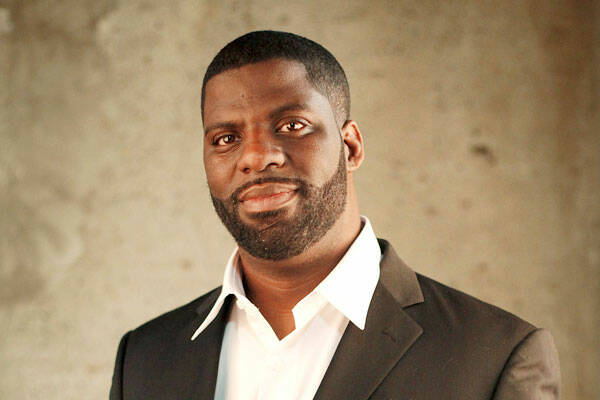 CHICAGO – From Al Franken to Arnold Schwarzenegger, many entertainers have successfully tested the waters of public office. When he jumped into Chicago politics in October, Che ​"Rhymefest" Smith became part of that tradition – but he also made hip-hop history, becoming the first award-winning rapper to run for Chicago City Council. (In 2005 Smith won a Grammy for co-writing Kanye West's hit song ​"Jesus Walks.")
A self-proclaimed "raptivist" bearing the name of a Marxist revolutionary, Smith sees big city politics as a natural outgrowth of his music career.
A self-proclaimed ​"raptivist" bearing the name of a Marxist revolutionary, Smith sees big city politics as a natural outgrowth of his music career. His second studio album, released last year, is titled ​"El Che"; its cover features copies of Frederick Douglass's My Bondage and My Freedom and Ralph Ellison's Invisible Man. Smith says his decision to enter the race resulted from years of touring, during which he saw up close the need for improvements at the local level.
"There is a need in our area, in our neighborhoods, for change," says the 33-year-old Chicago native who grew up in the city's depressed South Side Englewood neighborhood, part of the 20th Ward he would represent if elected on February 22. ​"I come home from a tour and drive down blocks…looking like an urban ghost town," Smith said during a December 22 event in which he and supporters gave children's books to train passengers.
Smith has used his music, which frequently focuses on poverty, violence, sexism and racism, to highlight social concerns that he feels are inadequately addressed by mainstream media. But even before entering the often bruising world of Chicago politics, Smith had worked for social change by substitute teaching and assisting in programs that help the previously incarcerated gain employment. He has also acted as a ​"goodwill hip-hop ambassador," meeting with David Cameron – then Britain's parliamentary leader of the Opposition and now prime minister – in 2006 to discuss the impact of violent hip-hop lyrics on listeners. The two men agreed that hip-hop artists ought to devote more energy to positive portrayals of life.
Since deciding to run in August, Smith has used his celebrity to quickly gain a following among residents of the 20th Ward, which also encompasses part of Washington Park, the impoverished neighborhood west of Hyde Park where Smith lives.
"I think his background as an artist gives him a different view of government and a different view of how things work," says Kitty Kurth, Smith's publicist. ​"He's had the advantage of traveling around the world and seeing other cities and getting good ideas from other places that now he wants to bring home and use here in Chicago."
Ward resident Athena Mitchell, 29, believes that Smith's call for community input is the most important aspect of his campaign. ​"It's really [about] getting our community rejuvenated again," she says. ​"If we're tired of negativity in our neighborhood, we have to come together to make anything happen."
Smith's campaign for office hasn't been without problems. In November, a local TV station reported on his criminal record, which include two guilty pleas during the last decade – one for misdemeanor battery in a confrontation with his then-wife, another for criminal recklessness after Smith allegedly fired shots after an argument with a real-estate agent. (Smith told Chicago's RedEye newspaper that he never claimed to be ​"Mr. Pure.")
Additionally, Smith's opponents have claimed he has not been a resident of the 20th Ward for more than 12 months, as required by law. But after an investigation, on January 11 the Chicago Board of Election Commissioners unanimously ruled that Smith meets all eligibility requirements and that his name can — and will — appear on ballots. That didn't please Smith's opponents, especially incumbent Willie B. Cochran. Cochran, a former police officer with a master's degree in public administration backed by the Chicago Federation of Labor, told the Chicago Sun-Times in November that "[t]he voters of the 20th Ward know the difference between a professional public administrator who's been doing an outstanding job for them" and ​"a known hip-hop artist who degrades women and promotes violence in his videos."
Unsurprisingly, Smith's campaign platform has focused on education and the ward's high unemployment and crime rates, rather than his music. ​"I don't think anything is the main issue. You have to have a whole system solution for a whole system problem," he says. ​"I'm Che. I was given this name for a reason. I must live up to it; I wouldn't be doing that if I wrote songs about trivial things, like money, cars and clothes."
For a limited time: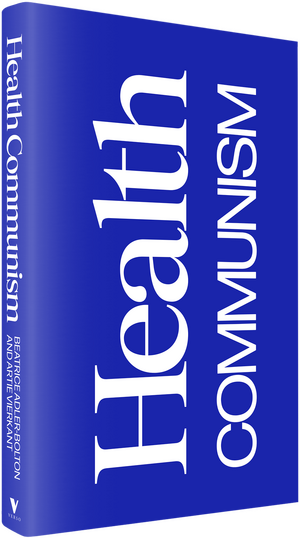 Donate $25 or more to support In These Times and we'll send you a copy of Health Communism.
A searing analysis of health and illness under capitalism from hosts of the hit podcast "Death Panel," Health Communism looks at the grave threat capitalism poses to global public health, and at the rare movements around the world that have successfully challenged the extractive economy of health.
"This is a book you should read before you die, because the ideas synthesized by Adler-Bolton and Vierkant could save our collective lives." –Jon Shaffer