"A Fierce Devotion to Working People": What People Are Saying About Alex Han
Bernie Sanders, Sara Nelson, Linda Sarsour and others on our new executive director.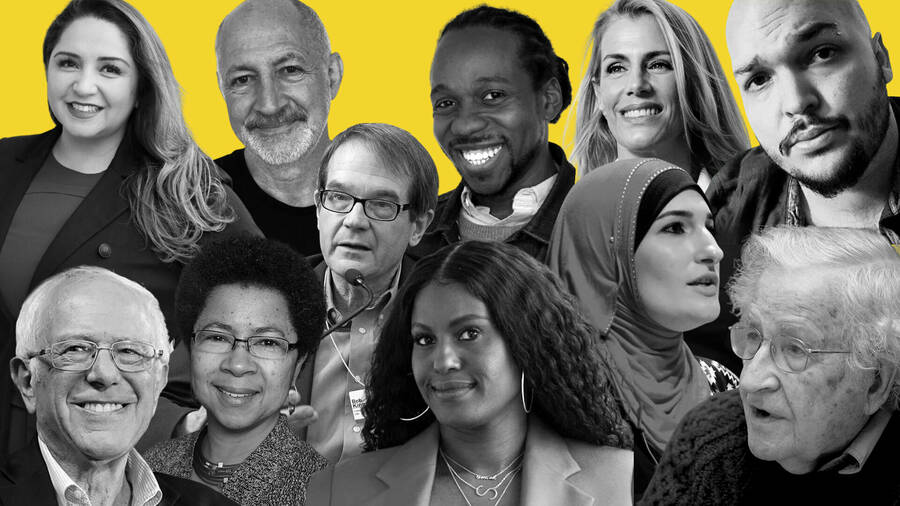 When we announced that renowned labor leader Alex Han would be stepping in as executive director of In These Times, we were blown away by the response.
Then again, we understood the excitement.
Alex's deep ties to labor and movements will allow In These Times to reflect the surging interest in unions and social justice movements sweeping the nation.
Below are some quotes from media, labor and movement leaders about Alex and In These Times: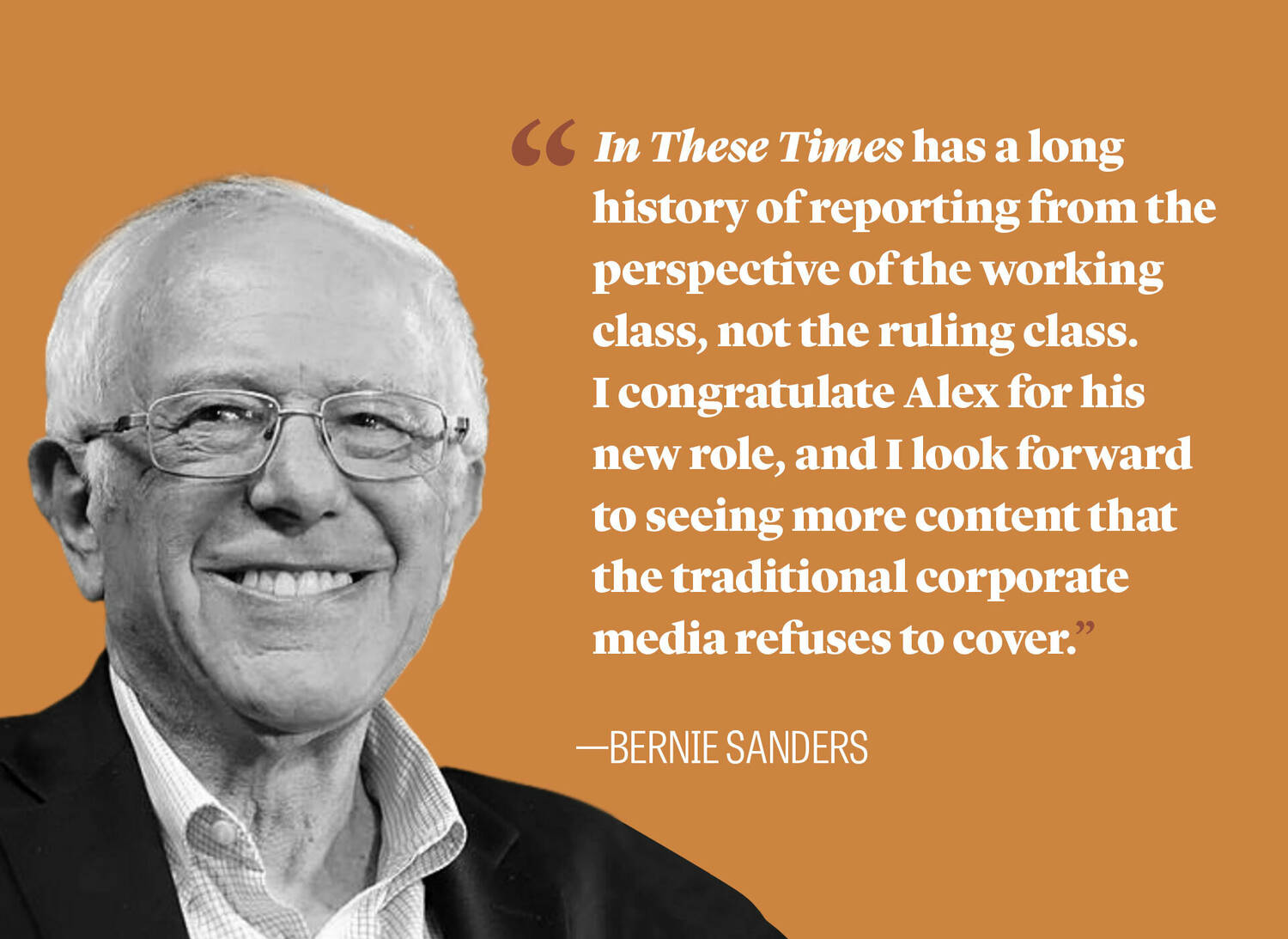 "In These Times has a long history of reporting from the perspective of the working class, not the ruling class. I congratulate Alex for his new role, and I look forward to seeing more content that the traditional corporate media refuses to cover."
—Bernie Sanders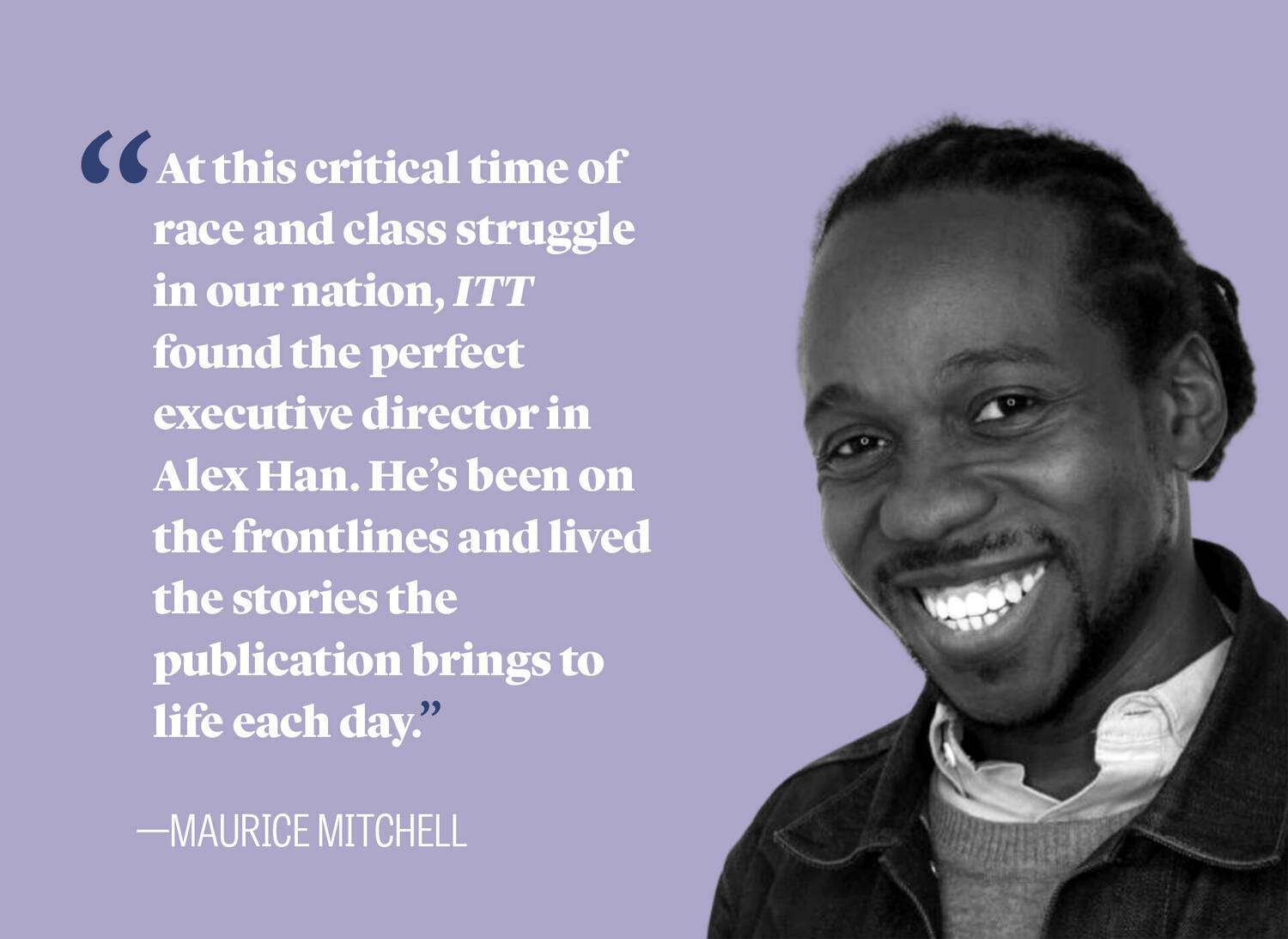 "At this critical time of race and class struggle in our nation, ITT found the perfect executive director in Alex Han. He's been on the frontlines and lived the stories the publication brings to life each day."
—Maurice Mitchell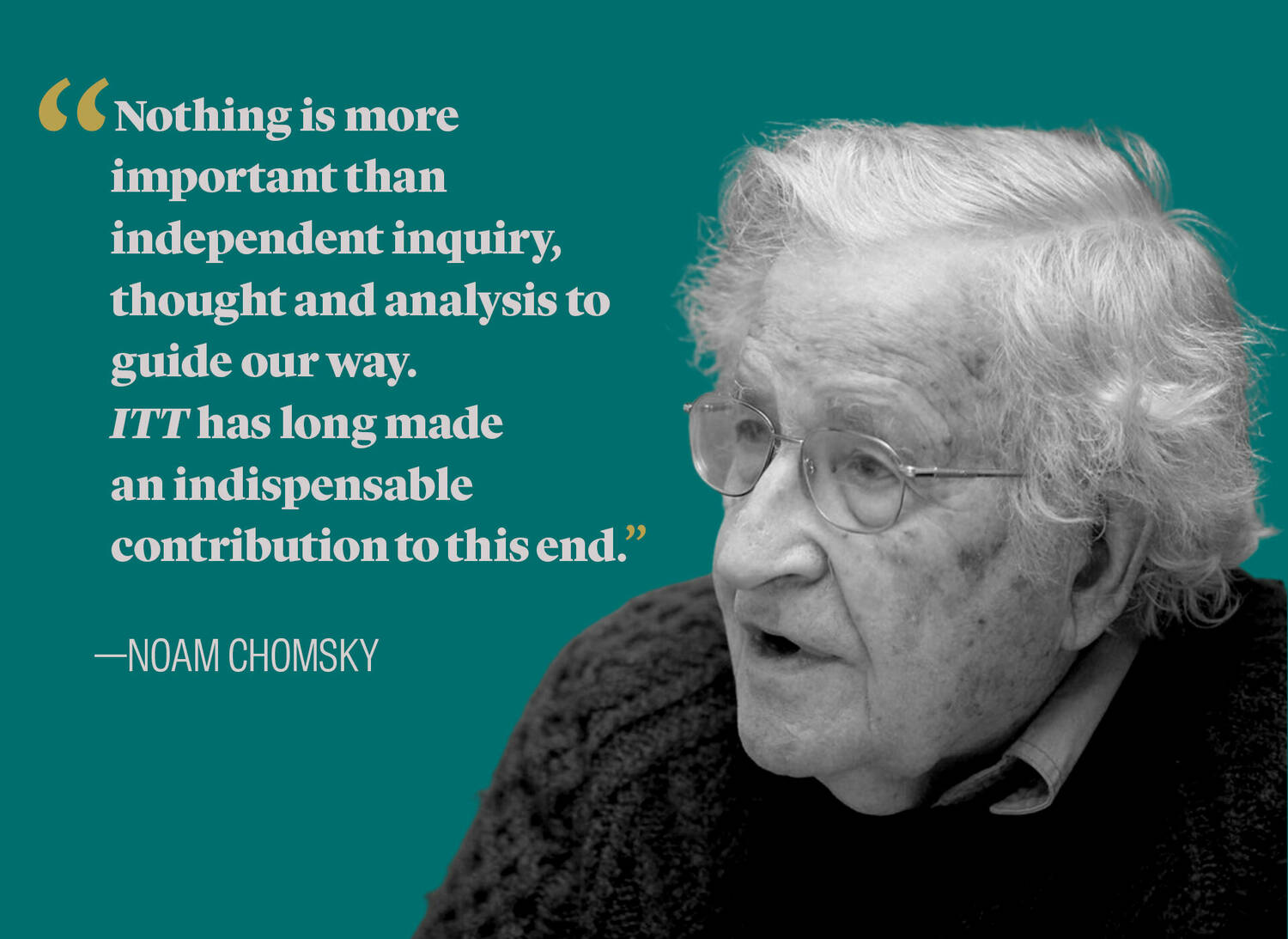 "Nothing is more important than independent inquiry, thought and analysis to guide our way. ITT has long made an indispensable contribution to this end."
—Noam Chomsky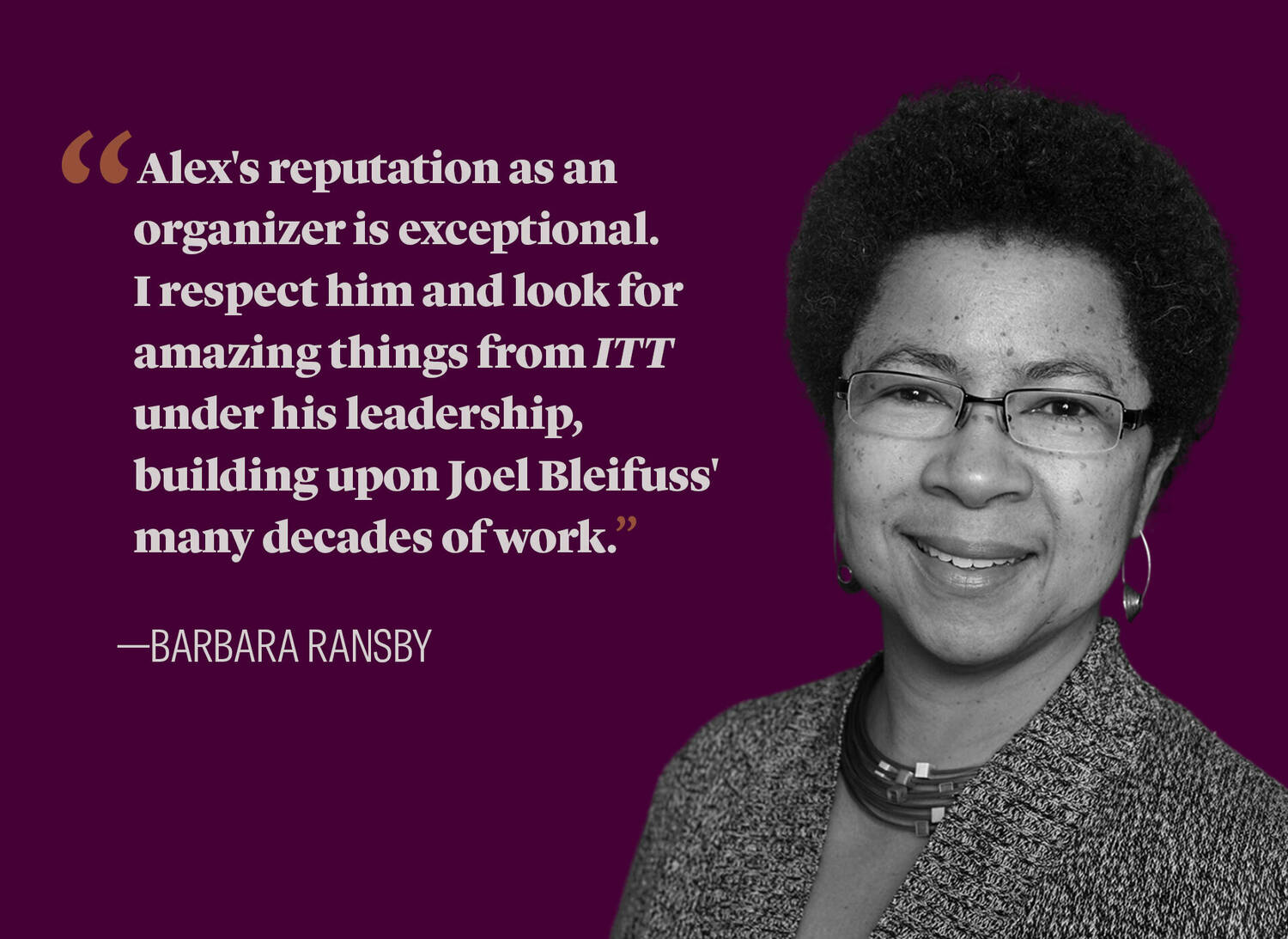 "Alex's reputation as an organizer is exceptional. I respect him and look for amazing things from ITT under his leadership, building upon Joel Bleifuss' many decades of work."
—Barbara Ransby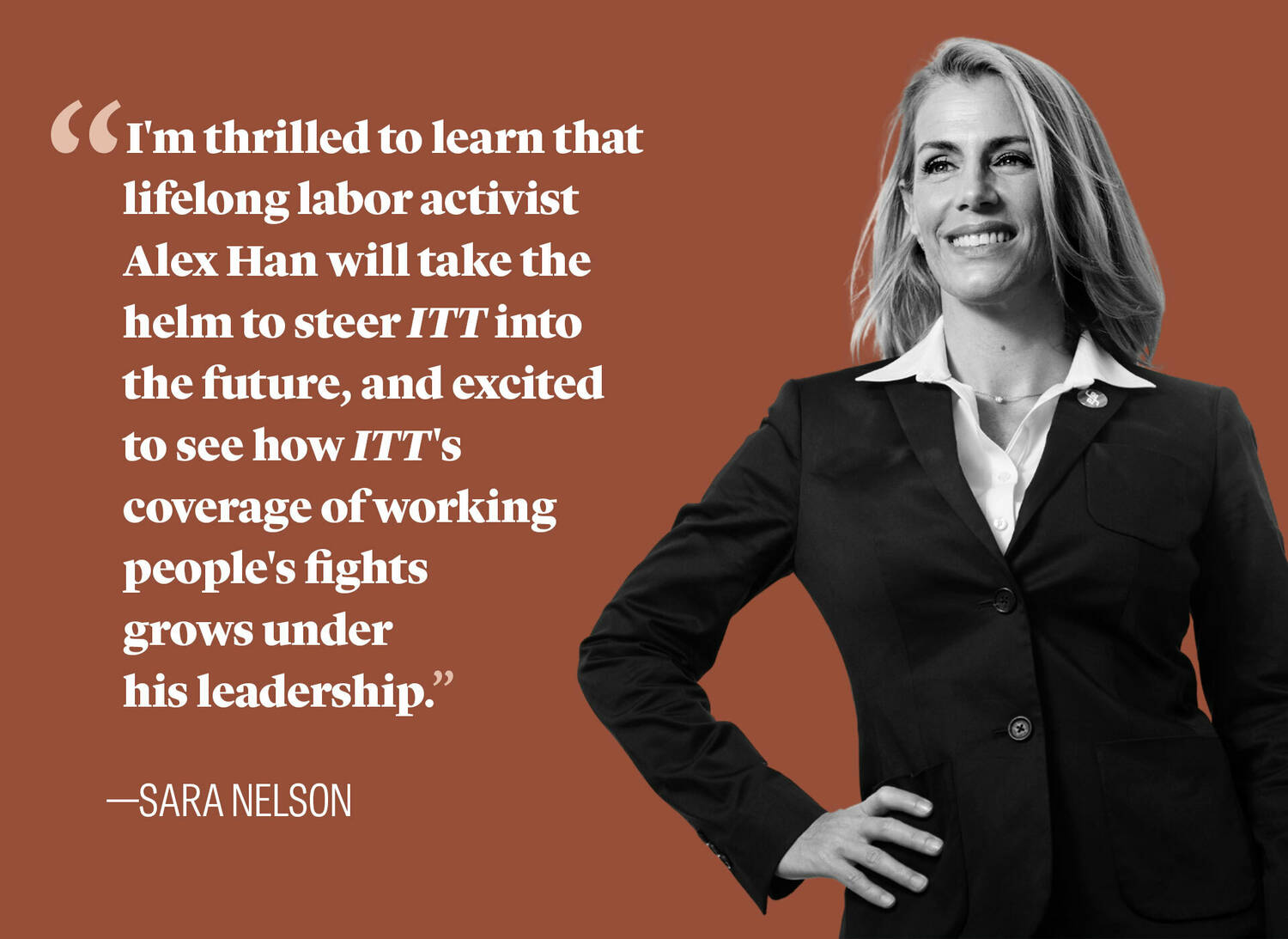 "I'm thrilled to learn that lifelong labor activist Alex Han will take the helm to steer ITT into the future, and excited to see how ITT​'s coverage of working people's fights grows under his leadership."
—Sara Nelson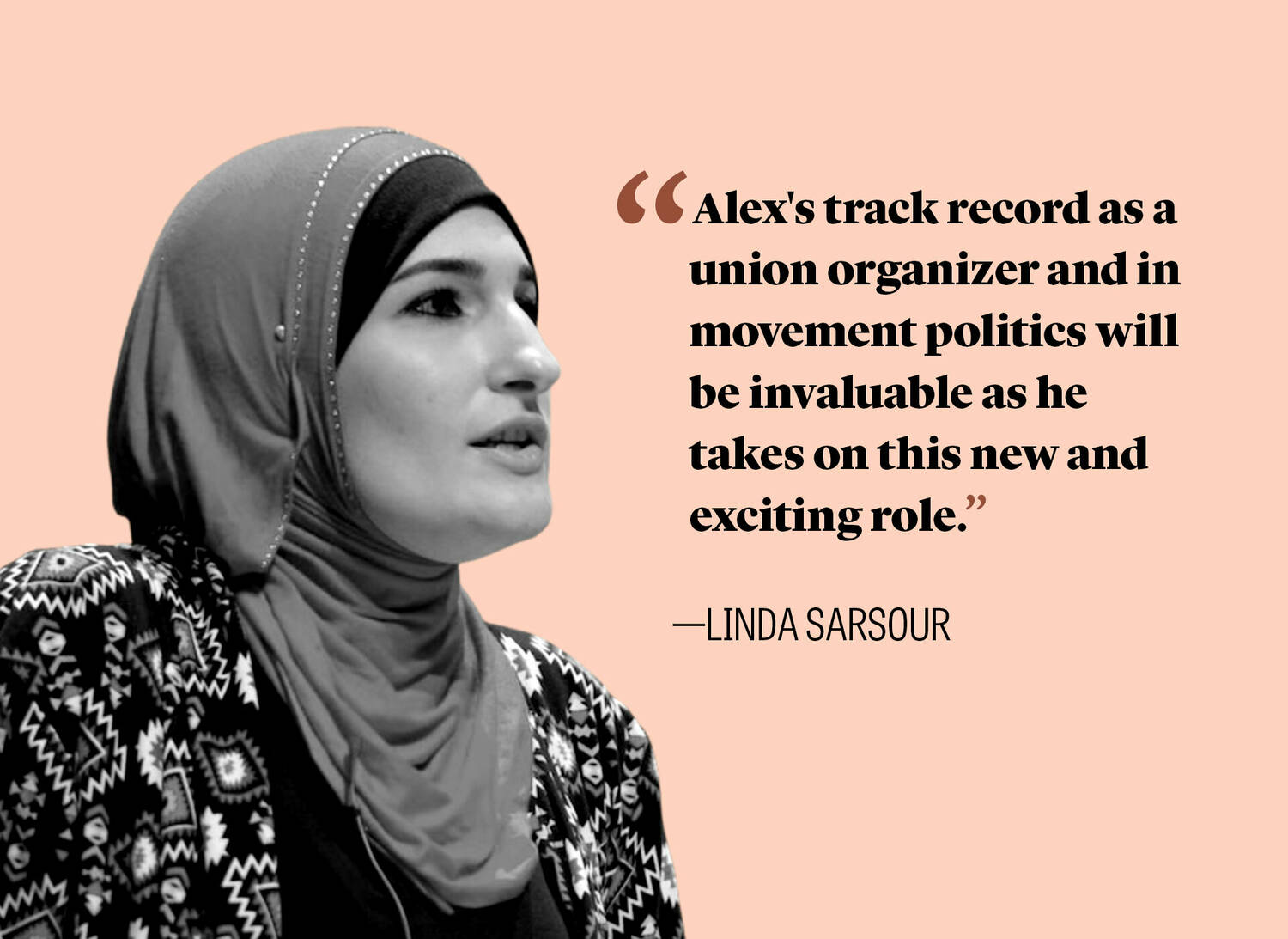 "Alex's track record as a union organizer and in movement politics will be invaluable as he takes on this new and exciting role."
—Linda Sarsour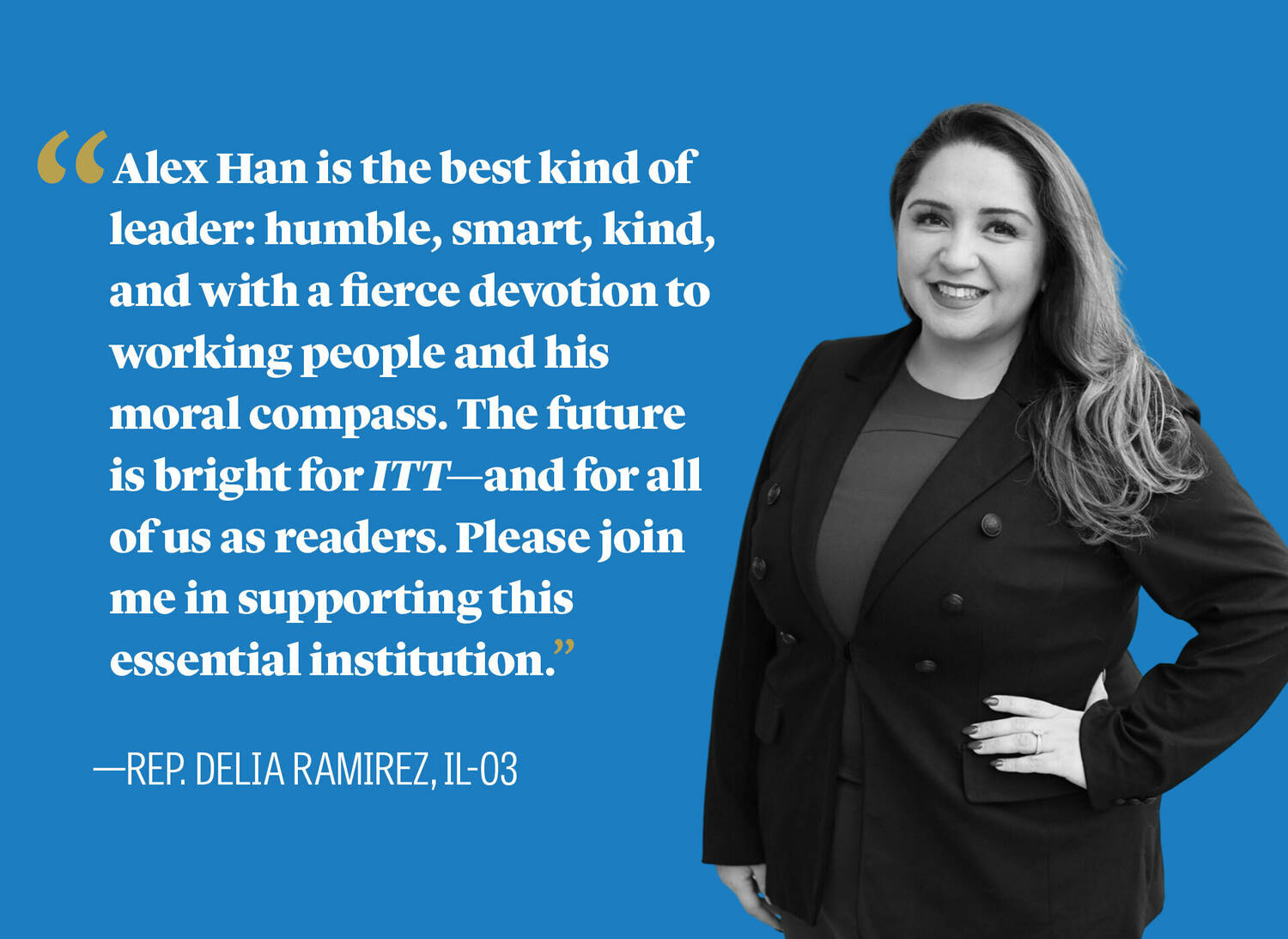 "Alex Han is the best kind of leader: humble, smart, kind, and with a fierce devotion to working people and his moral compass. The future is bright for ITT—and for all of us as readers. Please join me in supporting this essential institution."
—Rep. Delia Ramirez, IL-03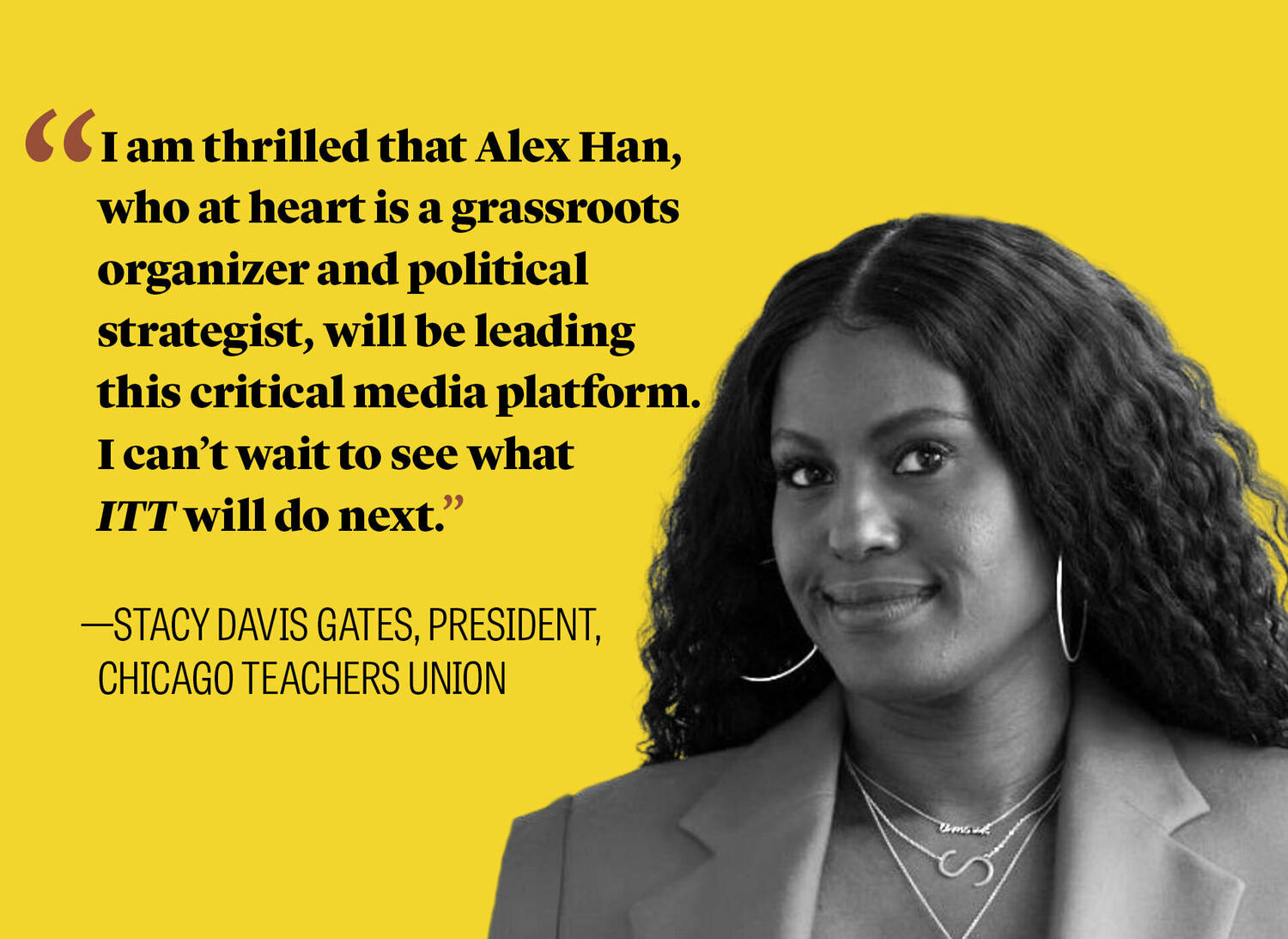 "I am thrilled that Alex Han, who at heart is a grassroots organizer and political strategist, will be leading this critical media platform. I can't wait to see what ITT will do next."
—Stacy Davis Gates, President, Chicago Teachers Union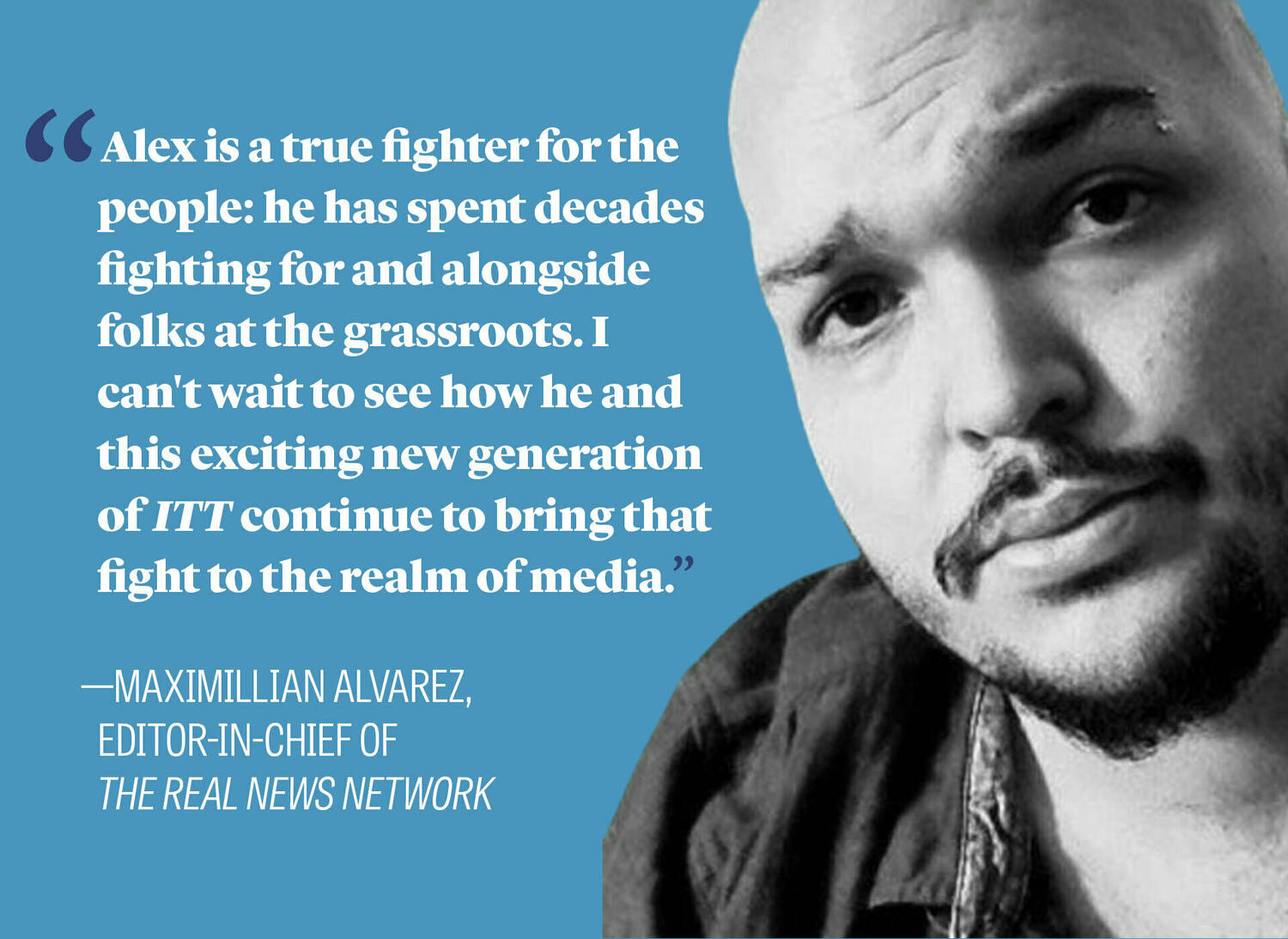 "Alex is a true fighter for the people: he has spent decades fighting for and alongside folks at the grassroots. I can't wait to see how he and this exciting new generation of ITT continue to bring that fight to the realm of media."
—Maximillian Alvarez, Editor-in-Chief of The Real News Network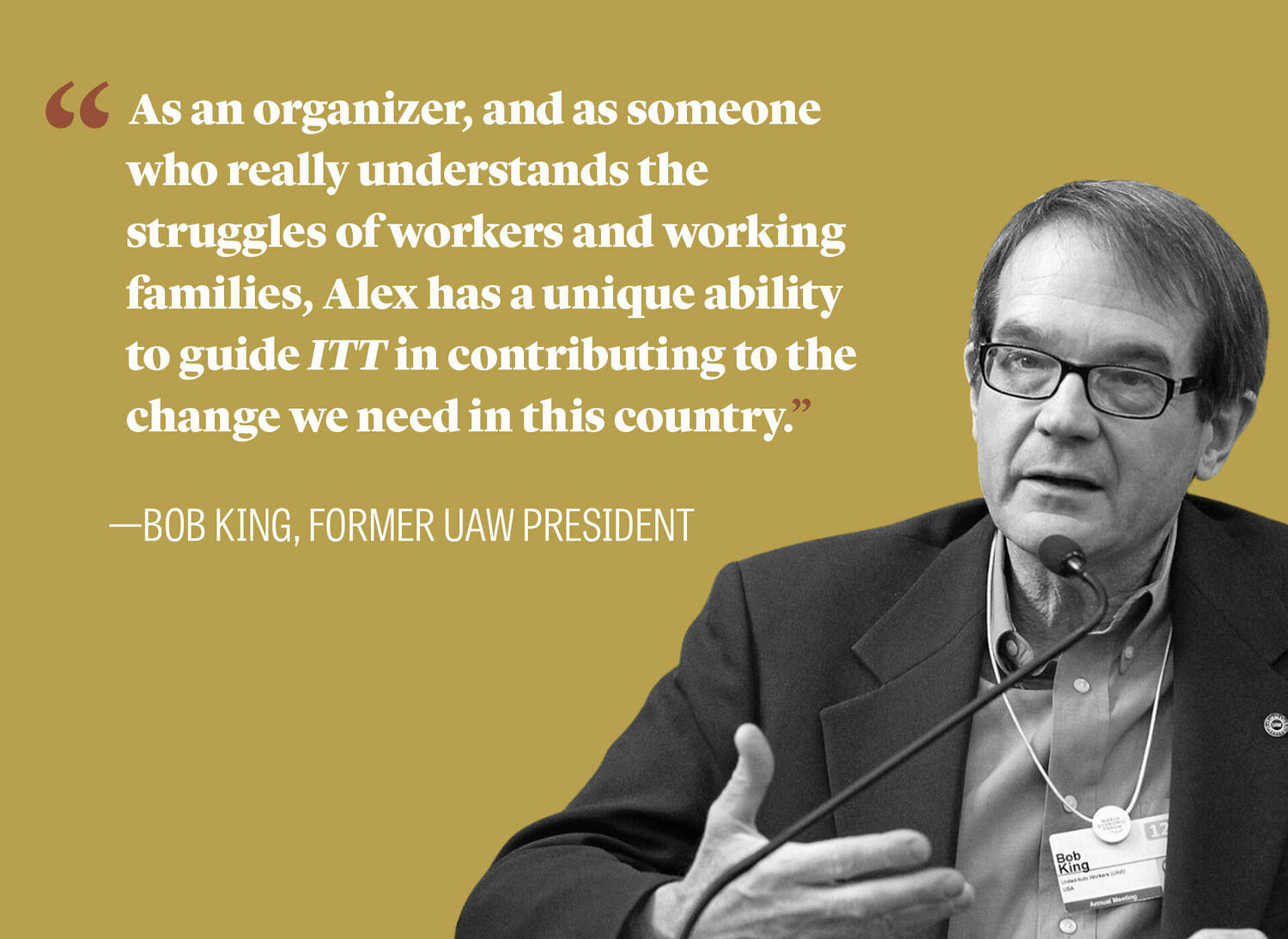 "As an organizer, and as someone who really understands the struggles of workers and working families, Alex has a unique ability to guide ITT in contributing to the change we need in this country."
—Bob King, former UAW president
"The working people of America have a champion in Executive Director Alex Han, and I look forward to the next chapter of In These Times under his leadership."
—Joel Bleifuss, Editor & Publisher of Barn Raiser and former Editor & Publisher of In These Times