A Socialist Woman of Color Just Turned the Entire Democratic Party Upside Down
Alexandria Ocasio-Cortez's shocking upset is the surest sign yet that the Democratic Party's future lies in its left flank—and in challenging capitalism head-on.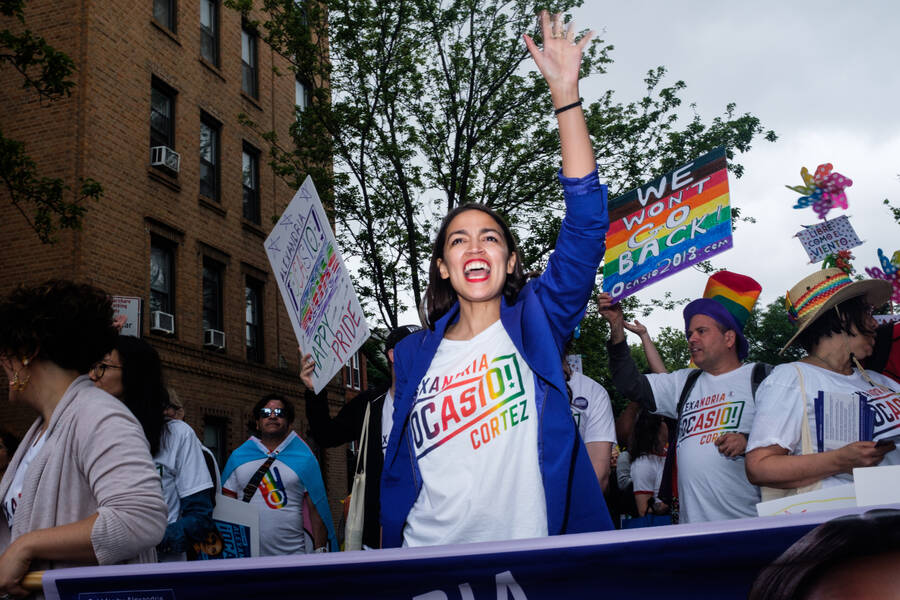 The experts were wrong. A 28-year-old demo­c­ra­t­ic social­ist woman of col­or — Alexan­dria Oca­sio-Cortez — just unseat­ed one of the most pow­er­ful Democ­rats in Con­gress, Joe Crow­ley, an incum­bent who hadn't faced a pri­ma­ry chal­lenger since 2004 and was angling to become Speak­er of the House. New York's 14th Dis­trict is 85 per­cent Demo­c­ra­t­ic, mean­ing a Lati­na mil­len­ni­al call­ing for the abo­li­tion of ICE and the PROME­SA board in Puer­to Rico, Medicare for All, a fed­er­al job guar­an­tee and a Mar­shall Plan to scale up renew­able ener­gy is almost sure­ly head­ing to Congress.
Ocasio-Cortez said of socialism: "There is no other force, there is no other party, there is no other real ideology out there right now that is asserting the minimum elements necessary to lead a dignified American life."
In the weeks lead­ing up to Tuesday's pri­ma­ry, the con­sen­sus among par­ty insid­ers — and even pro­gres­sives with a pass­ing famil­iar­i­ty with New York pol­i­tics — was that she didn't have a shot in hell at the seat. The com­bi­na­tion of an entrenched incum­bent with deep roots in the state par­ty machine, arcane vot­er reg­is­tra­tion rules, pal­try insti­tu­tion­al sup­port and noto­ri­ous­ly low turnout seemed like too big a hur­dle for a first-time can­di­date to over­come. Nonethe­less, Oca­sio-Cortez took a lead out of the gate and won by a 57 – 42 landslide.
It turns out that con­ven­tion­al wis­dom about how the Demo­c­ra­t­ic Par­ty works isn't much good any­more. And judg­ing by this out­come, the future of the par­ty lies decid­ed­ly with its left flank and the army of young vot­ers, vol­un­teers and can­di­dates that help make it up.
In Crow­ley, Oca­sio-Cortez not only defeat­ed a long­time and extreme­ly influ­en­tial New York incum­bent. As Matt Stoller has point­ed out, her small-donor-dri­ven cam­paign also over­came Crowley's net­work of sup­port­ers which includ­ed some of the rich­est and most pow­er­ful cor­po­ra­tions in the coun­try such as Face­book, Google, Black­rock, Cit­i­group, JP Mor­gan, Lock­heed Mar­tin and Viacom.
The shock vic­to­ry has been com­pared to the 2014 upset of then-Major­i­ty Leader Eric Can­tor by Tea Par­ty chal­lenger Dave Brat, a race that's con­sid­ered to have shift­ed the direc­tion of the Repub­li­can Par­ty far­ther to the right. The dif­fer­ence in this case — aside from Oca­sio-Cortez being much more charis­mat­ic than Brat — is that she's also an open social­ist who ran on an unapolo­get­i­cal­ly left plat­form, a stance both sides of the aisle have run full-speed away from for the bet­ter part of 25 years as the Democ­rats tacked center.
She also offered a com­mon-sense, val­ues-dri­ven under­stand­ing of social­ism, help­ful­ly not com­ing from the voice of a 76-year old white man. Inter­viewed in Vogue on Mon­day, Oca­sio-Cortez said of social­ism: ​"There is no oth­er force, there is no oth­er par­ty, there is no oth­er real ide­ol­o­gy out there right now that is assert­ing the min­i­mum ele­ments nec­es­sary to lead a dig­ni­fied Amer­i­can life."
From the start, her uphill cam­paign empha­sized a mix of avowed­ly left pol­i­tics and grass­roots mobi­liza­tion. Sev­en­ty per­cent of Ocasio-Cortez's dona­tions were under $200, com­pared to just 0.78 per­cent of Crowley's. And vol­un­teers worked tire­less hours, knock­ing on doors, mak­ing phone calls and can­vass­ing out­side MTA sta­tions to help over­come her lack of name recog­ni­tion in the dis­trict and to get peo­ple to the polls.
"The mes­sage that we sent the world tonight is that it's not okay to put donors before your com­mu­ni­ty," she said to sup­port­ers at her vic­to­ry ral­ly in the Bronx. What's more, with­out the back­ing of many lega­cy pro­gres­sive groups like the Work­ing Fam­i­lies Par­ty, the cam­paign itself ran a grass­roots cam­paign backed chiefly by the likes of Jus­tice Democ­rats and the Demo­c­ra­t­ic Social­ists of Amer­i­ca (DSA), of which Oca­sio-Cortez is a member.
Bill Lip­ton, Direc­tor of the New York Work­ing Fam­i­lies Par­ty — which endorsed Crow­ley — said in a state­ment endors­ing Oca­sio-Cortez that ​"the old rules about what's pos­si­ble have been proven wrong, and we're delighted."
This race also bodes well for oth­er left chal­lengers in New York and else­where, and her vic­to­ry speech tonight includ­ed shout-outs to Mis­souri first dis­trict con­gres­sion­al can­di­date Cori Bush and New York state sen­ate can­di­date (and fel­low DSA mem­ber) Julia Salazar, among others.
All eyes now are on Cyn­thia Nixon, who's also look­ing to take on the state's Demo­c­ra­t­ic machine in chal­leng­ing Andrew Cuo­mo from the left for New York's governor's man­sion. She and Oca­sio-Cortez endorsed one anoth­er, and Nixon attend­ed Tues­day night's vic­to­ry par­ty. Oth­er upset vic­to­ries against estab­lish­ment New York Democ­rats tonight includ­ed Liu­ba Grechen Shirley, in NY02, and Dana Bal­ter, in NY24, who each ran — like Oca­sio-Cortez — on shoe­string bud­gets. That Oca­sio-Cortez won on the turf of the Queens Demo­c­ra­t­ic Par­ty, among the state's most entrenched par­ty oper­a­tions, could spell a death knell for the state machine.
"This nation is nev­er beyond rem­e­dy," Oca­sio-Cortez said of her vic­to­ry. ​"It is nev­er beyond hope. It is nev­er too bro­ken to fix."
Social­ism in our time — and maybe even in the Demo­c­ra­t­ic Party.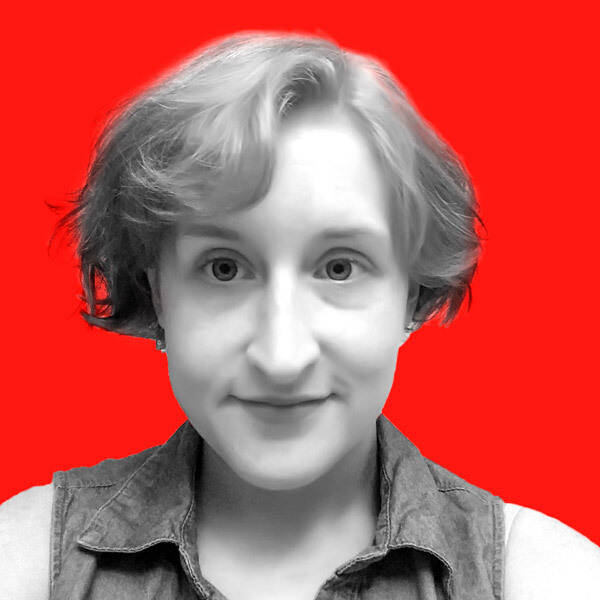 Kate Aronoff
is a Brook­lyn-based jour­nal­ist cov­er­ing cli­mate and U.S. pol­i­tics, and a con­tribut­ing writer at The Inter­cept. Fol­low her on Twit­ter @katearonoff.