All Aboard for Net Neutrality
Why the Internet should be regulated like the railroads.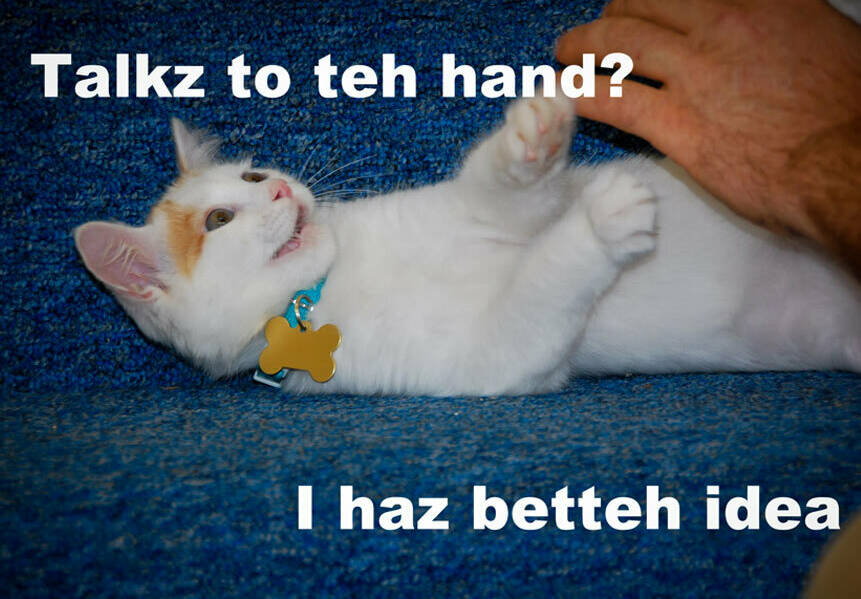 The future of net neu­tral­i­ty — the idea that Inter­net Ser­vice Providers (ISPs) should treat all con­tent equal­ly — has nev­er been so uncer­tain. In the absence of new fed­er­al action, tele­com behe­moths like Ver­i­zon and Com­cast could soon ask deep-pock­et­ed web­sites to pony up for speed­i­er deliv­ery of their con­tent, leav­ing every­one else in the dust. Small­er sites could suf­fer from frus­trat­ing­ly slow load­ing speeds.
'It's de facto segregation. It feels like really shiny PR language to me,' says Deloney. 'It's no different than saying we have two different drinking fountains, and one just happens to be for white use only.'
Tech­ni­cal­ly, there's noth­ing on the books to stop this. In Jan­u­ary, a fed­er­al appeals court threw out major por­tions of an FCC order to pro­hib­it providers from dis­crim­i­nat­ing against con­tent, rul­ing that the agency lacks that author­i­ty. That forced the FCC back to the draw­ing board: In May, it issued a notice of pro­posed rule­mak­ing on ​"how best to pro­tect and pro­mote an open Inter­net." Much to the delight of Big Tele­com, the FCC's cur­rent pro­pos­al allows for a pay-to-play system,paving the way for Inter­net fast lanes and slow lanes. A four-month pub­lic com­ment peri­od expires on Sep­tem­ber 10; the agency is expect­ed to issue rules lat­er that month. As the future of the Inter­net hangs in the bal­ance, activists are unit­ing behind a com­mon demand. They say the FCC needs to clas­si­fy broad­band — high-speed, non-dial-up Inter­net — as a ​"com­mon car­ri­er," the same way the agency treats tele­phone com­mu­ni­ca­tion. (Land­line providers, for instance, can­not offer faster phone ser­vice to those will­ing to pay more or block parts of con­ver­sa­tions sim­ply because they don't like them.) The com­mon car­ri­er des­ig­na­tion would give the FCC a stronger hand in com­bat­ing dis­crim­i­na­to­ry practices.
It would also help the FCC fend off legal chal­lenges to its author­i­ty. ​"Com­mon car­ri­er sta­tus would put the FCC back on rock-sol­id foot­ing," says Matt Wood, pol­i­cy direc­tor at Free Press, which has gal­va­nized online activists around net neutrality.
And in the long run, say advo­cates, com­mon car­ri­er could lay the foun­da­tion for a more pro­gres­sive Inter­net landscape.
The case for com­mon carrier
Before 1887, rail oli­garchs rou­tine­ly offered friend­ly ship­ping rates to big­wig part­ners like Stan­dard Oil while charg­ing exor­bi­tant prices to less pow­er­ful cus­tomers like inde­pen­dent farm­ers. But in response to grow­ing pub­lic out­cry, Con­gress cre­at­ed the Inter­state Com­merce Com­mis­sion. The agency declared rail­roads to be a ​"com­mon car­ri­er" and, on that basis, cracked down on indus­try-wide price dis­crim­i­na­tion. To many net neu­tral­i­ty advo­cates, Big Telecom's ambi­tions mir­ror those of yesteryear's monop­o­lists and demand the same type of firm intervention.
The FCC jus­ti­fied its two pre­vi­ous open Inter­net orders accord­ing to Sec­tion 706 of the 1996 Telecom­mu­ni­ca­tions Act. But that method doesn't have the best track record. Courts have struck down major parts of both orders on the grounds that they unfair­ly imposed com­mon car­ri­er-like stan­dards on ISPs with­out actu­al­ly clas­si­fy­ing broad­band as a com­mon car­ri­er. Susan Craw­ford, a pro­fes­sor at Yeshi­va University's Car­do­zo School of Law, has called the FCC's del­i­cate stance a ​"house of cards."
Instead of danc­ing around the issue once again, advo­cates say the FCC should sim­ply embrace the com­mon car­ri­er des­ig­na­tion that's out­lined in Title II of the 1934 Com­mu­ni­ca­tions Act.
With that change, users would ​"have cer­tain rights, even though it's a pri­vate par­ty pro­vid­ing you with ser­vice. They're not sup­posed to inter­fere with your use of that ser­vice. They don't get to decide where you go, what you say," says Wood. ​"If Ver­i­zon Wire­less said, ​'We're going to block your phone calls to a cer­tain num­ber because you could always switch to AT&T or Sprint if you don't like it,' peo­ple would think that's crazy. They'd say, ​'That's not how phones are sup­posed to work.' "
A pub­lic utility?
The reclas­si­fi­ca­tion wouldn't just pro­tect the open Inter­net against cor­po­rate-backed legal chal­lenges. It would also rein­force the idea of the Inter­net as a pub­lic good.
"[A shift to Title II reg­u­la­tion] gives peo­ple a dif­fer­ent frame­work," says Amalia Deloney, asso­ciate direc­tor of the Cen­ter for Media Jus­tice (CMJ), a group that advo­cates media reforms designed to com­bat racism and pover­ty. ​"It makes it eas­i­er for peo­ple to under­stand what they know to be true, which is that the Inter­net is not a lux­u­ry; it's a necessity."
A move to com­mon car­ri­er could open up the door for more reforms in the future — say, the expan­sion of pub­licly man­aged broad­band ser­vice on the city or state lev­els. That's one step clos­er to treat­ing the Inter­net like the pub­lic util­i­ty that it already is to many.
​"You wouldn't be hav­ing con­ver­sa­tions about deny­ing whole neigh­bor­hoods access to elec­tric­i­ty or run­ning water. That just wouldn't be tol­er­a­ble," Deloney says. ​"We need to think about broad­band in the same context."
Pre­dictably, the tele­com indus­try is push­ing back. A top AT&T lob­by­ist recent­ly warned that ​"invok­ing [Title II] would risk mas­sive col­lat­er­al dam­age to many, if not most, U.S. Inter­net com­pa­nies." Ser­vice providers have also argued that charg­ing cer­tain web­sites more mon­ey for pri­or­i­tized access doesn't actu­al­ly under­mine open Inter­net principles.
CMJ activists wor­ry that, giv­en mar­gin­al­ized com­mu­ni­ties' reliance on dig­i­tal rab­ble-rous­ing, a tiered Inter­net will lead to ser­vices tilt­ed in favor of the already privileged.
​"It's de fac­to seg­re­ga­tion. It feels like real­ly shiny PR lan­guage to me," says Deloney. ​"It's no dif­fer­ent than say­ing we have two dif­fer­ent drink­ing foun­tains, and one just hap­pens to be for white use only."
LOL­cats to the rescue
The crux of the debate — should the FCC reg­u­late ISPs accord­ing to Sec­tion 706 of the 1996 Telecom­mu­ni­ca­tions Act or Title II of the 1934 Com­mu­ni­ca­tions Act? — can seem exas­per­at­ing­ly dry. But the com­plex­i­ty of the issue, if not the out­right tedious­ness of fed­er­al reg­u­la­to­ry pol­i­cy, hasn't man­aged to pre­vent a groundswell of activism.
So far, 130,000 peo­ple have sub­mit­ted com­ments to the FCC — most of them call­ing on the agency to imple­ment strong net neu­tral­i­ty pro­tec­tions. More than 100,000 peo­ple have signed a White House peti­tion that calls on the pres­i­dent to direct the FCC to clas­si­fy ISPs as com­mon car­ri­ers. The debate has man­aged to seep into pop cul­ture. In June, late-night talk show host John Oliver's plea for online ​"trolls" to flood the FCC's com­ment box with pro-net neu­tral­i­ty pro­pa­gan­da caused the agency's site to shut down for a few hours.
David Segal, exec­u­tive direc­tor of the online advo­ca­cy group Demand Progress, says it's easy to get web denizens fired up when their favorite con­tent — whether it's Face­book, YouTube or pop­u­lar Inter­net memes such as ​"LOL­cats" — is under attack.
While these meth­ods may seem shal­low, Segal says, ​"it's a poten­tial­ly rad­i­cal­iz­ing moment that you can use to flip on a switch in peo­ple and give them a more politi­cized view of the world. And hope­ful­ly some num­ber of peo­ple who enter activism because of an issue like this can be edu­cat­ed and come to under­stand the under­ly­ing struc­tures that cre­ate moments like these and become more broad-based activists."
Will the FCC listen?
Some net neu­tral­i­ty advo­cates wor­ry that the FCC will dis­re­gard the outcry.
FCC Chair­man Tom Wheel­er is a for­mer tele­com exec­u­tive with no short­age of lob­by­ing expe­ri­ence; he spent five years as the pres­i­dent and CEO of the Nation­al Cable Tele­vi­sion Asso­ci­a­tion, and 12 years as the head of the Cel­lu­lar Telecom­mu­ni­ca­tions and Inter­net Asso­ci­a­tion, serv­ing until 2004. His for­mer col­leagues from Big Tele­com have poured mil­lions into this fight, lob­by­ing reg­u­la­tors and mem­bers of Con­gress alike. (Com­cast spent $18.8 mil­lion on lob­by­ing activ­i­ties last year, sec­ond only to Northrop Grum­man, a glob­al secu­ri­ty com­pa­ny.) So while net neu­tral­i­ty advo­cates are hope­ful the FCC crafts its new rules in response to pub­lic opin­ion, many doubt the agency will do so.
See­ta Peña Gan­gad­ha­ran, senior research fel­low at the New Amer­i­ca Foundation's Open Tech­nol­o­gy Insti­tute, says the FCC's notice and com­ment peri­od tends to be more about ​"per­form­ing par­tic­i­pa­tion" than actu­al­ly fram­ing rules over major­i­ty opinion.
​"We hope that the FCC does the right thing," says Deloney. ​"If they don't, it will be because they turned their backs on the over­whelm­ing evi­dence this coun­try has provided."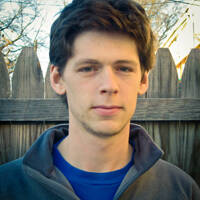 Cole Stan­gler
writes about labor and the envi­ron­ment. His report­ing has also appeared in The Nation, VICE, The New Repub­lic and Inter­na­tion­al Busi­ness Times. He lives in Paris, France. He can be reached at cole[at]inthesetimes.com. Fol­low him
@colestangler
.