Amazon Will Not Change Without a Union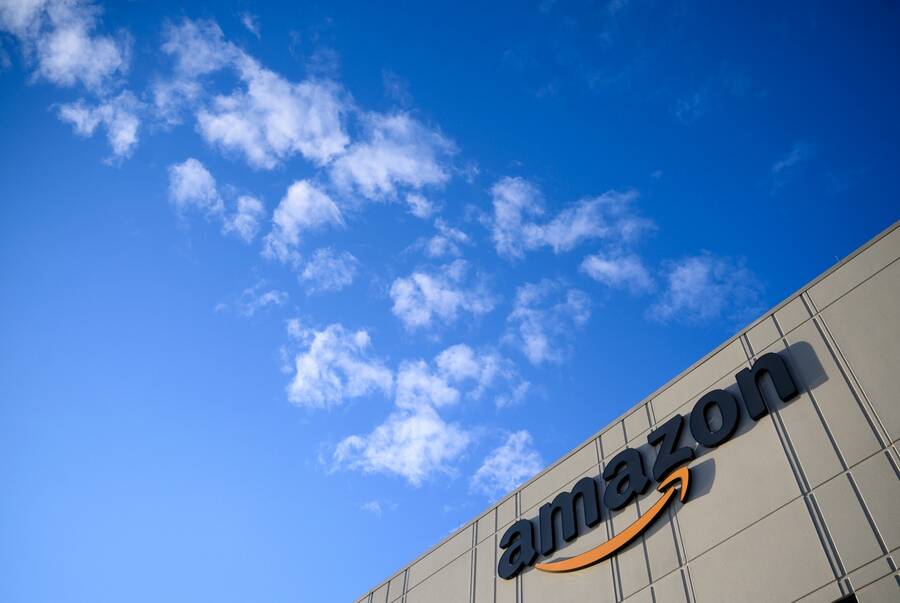 Since the begin­ning of the coro­n­avirus cri­sis, Jeff Bezos has got­ten $24 bil­lion rich­er. Amazon's stock price has risen more than 40% since mid-March. This explo­sive cre­ation of cor­po­rate wealth has coin­cid­ed with an unprece­dent­ed lev­el of labor activism against Ama­zon, includ­ing mul­ti­ple well-pub­li­cized work­place walk­outs, protests, and a grow­ing drum­beat of neg­a­tive PR about the company's han­dling of the pan­dem­ic, par­tic­u­lar­ly regard­ing the work­place safe­ty of ware­house work­ers. There has nev­er been as much coor­di­nat­ed labor action against Ama­zon. And Ama­zon has nev­er been more suc­cess­ful. If the goal is to tru­ly change Ama­zon, it's time to make the strat­e­gy sharper.
Yes, Ama­zon is a behe­moth. It is not just a tril­lion-dol­lar com­pa­ny run by the world's rich­est man; it is a machine that is slow­ly erad­i­cat­ing the tra­di­tion­al retail indus­try in Amer­i­ca and chang­ing the entire land­scape of work. It is the engine that will elim­i­nate mil­lions of ser­vice indus­try jobs and recon­sti­tute them as ware­house jobs. For this rea­son, Ama­zon ware­house work­ers are the most strate­gi­cal­ly impor­tant work­ers in Amer­i­ca for the labor move­ment. If unions aspire to the fun­da­men­tal goal of ensur­ing that work­ing peo­ple get a fair share of the pro­ceeds of the econ­o­my they cre­ate, then unions must be able to exert seri­ous influ­ence in the strongest parts of the econ­o­my. It's that sim­ple. If unions are rel­e­gat­ed to eco­nom­ic nich­es, they will not be able to trans­form the econ­o­my in favor of work­ers in the way they should. And for decades, with the decline of man­u­fac­tur­ing and the rise of anti-labor law, this is exact­ly what has been hap­pen­ing. If Ama­zon is America's most pow­er­ful com­pa­ny, the influ­ence of orga­nized labor must be strong inside Ama­zon. Oth­er­wise, orga­nized labor can­not accom­plish its mis­sion on a nation­al scale. The efforts of labor cam­paigns should be eval­u­at­ed with this real­i­ty in mind.
These facts have been clear for years. The covid pan­dem­ic has pro­vid­ed an oppor­tu­ni­ty for a host of labor groups, many oper­at­ing under the Athena Coali­tion, to crank up pres­sure on the com­pa­ny with walk­outs and a media cam­paign — and the com­pa­ny has respond­ed by fir­ing both ware­house work­ers and tech work­ers who protest­ed, exhibit­ing a bold indus­tri­al shame­less­ness that would make Hen­ry Frick proud.
Because labor orga­niz­ing is so dif­fi­cult, and the odds are stacked so high against reg­u­lar work­ing peo­ple, we often tend to focus exclu­sive­ly on what work­ers have won, empha­siz­ing and cel­e­brat­ing every sign of hope or vic­to­ry, no mat­ter how small. This is impor­tant for the sake of morale. But it is equal­ly impor­tant to look at our cam­paigns in the cold eco­nom­ic light of the cor­po­rate view. From the per­spec­tive of Ama­zon, here is what has hap­pened late­ly: Their stock price is through the roof; the are rapid­ly cap­tur­ing mar­ket share from wound­ed and dying com­peti­tors; they are hir­ing tens of thou­sands of new employ­ees to meet explod­ing demand; and all signs indi­cate that they will come out on the oth­er side of this cri­sis stronger than ever before. Share­hold­ers and exec­u­tives are fat, hap­py, and rich. A few minor flare-ups of labor unrest here and there is an exceed­ing small price to pay for what the bot­tom line is telling them right now.
I am sor­ry to say that there is only one thing that orga­nized labor can do that will have any real last­ing impact on Ama­zon, and that is: union­iz­ing it. Nei­ther a media cam­paign nor a PR cam­paign nor a polit­i­cal cam­paign is going to cut it. I say this not to den­i­grate any of the activists doing that work now, nor any of the brave Ama­zon employ­ees who have agi­tat­ed and spo­ken out at the risk of los­ing their jobs and being demo­nized by cor­po­rate spokes­peo­ple. All of that work is valu­able. But it is valu­able instru­men­tal­ly, in that it lays the ground­work for a suc­cess­ful union cam­paign. A union can exer­cise pow­er direct­ly in a way that none of these oth­er tac­tics can. Ama­zon ware­house work­ers who are union­ized can win bet­ter pay and bet­ter ben­e­fits and a safer work­place direct­ly, through col­lec­tive bar­gain­ing, rather than indi­rect­ly through pub­lic pres­sure that may well sim­ply be ignored by their stag­ger­ing­ly rich and pow­er­ful employ­er. The pri­ma­ry goal of all of the Ama­zon-relat­ed work that is being done by polit­i­cal and labor activists must be to union­ize as much of the com­pa­ny as can pos­si­bly be union­ized. That is the path to pow­er. Real­is­ti­cal­ly, the only path.
Will it be easy? No. It will be very hard. Wal­mart was the Ama­zon of a pre­vi­ous gen­er­a­tion. It got much of the same sort of atten­tion from orga­nized labor. Are there any union­ized Wal­marts? To make a very long sto­ry short: no. A year and a half ago, the Retail Work­ers union announced with great fan­fare that they were orga­niz­ing an Ama­zon ware­house on Stat­en Island. Has that ware­house been union­ized? No. The Fight For 15 is an exam­ple of a labor cam­paign that has, in fact, won wide­spread con­crete wage gains for fast food work­ers with­out cre­at­ing any unions. But the fast food indus­try is dif­fer­ent from Ama­zon. It includes many dif­fer­ent employ­ers, who can be played off against one anoth­er; unlike Ama­zon, it is a pub­lic-fac­ing retail busi­ness with phys­i­cal loca­tions that open it up to a much greater vari­ety of pub­lic actions; and huge por­tions of its work force can reap sub­stan­tial increas­es in pay from min­i­mum wage increas­es that can be imposed on the local or state lev­el, which is less true for Ama­zon, where hourly pay is some­what higher.
The amount of mon­ey that Jeff Bezos made in the past month is many times greater than the com­bined bud­gets of every labor union in Amer­i­ca. The labor move­ment can­not hire more PR con­sul­tants, lob­by­ists, or adver­tis­ing firms than Ama­zon, nor can the company's eco­nom­ic influ­ence over politi­cians and reg­u­la­tors be matched. Jeff Bezos could per­son­al­ly fund ten anti-labor cam­paigns the size of the entire Fight For 15 out of his own pock­et and not even miss the money.
Yes, it will be hard. But it is nec­es­sary if we want to pre­vent the future of work in Amer­i­ca from being ground up in a vast algo­rith­mic machine in ser­vice of a lone mega-bil­lion­aire. So it has to be done. The one thing that all of Amazon's spend­ing can­not change is the fact that, if 50% plus one of the employ­ees in an Ama­zon ware­house decide that they want to stop being exploit­ed, they will have a union, by law. And once they have a union, they will col­lec­tive­ly bar­gain, by law. And once they col­lec­tive­ly bar­gain, they become a seri­ous force to be reck­oned with, some­thing that Ama­zon has nev­er yet had to deal with. There is a rea­son why com­pa­nies like Ama­zon have such sophis­ti­cat­ed inter­nal anti-union sur­veil­lance sys­tems. It is because they under­stand that a union gives employ­ees a type of pow­er that they will nev­er oth­er­wise have. Not a pow­er that depends on influ­enc­ing oth­ers, but an inher­ent struc­tur­al pow­er of their own.
Is Ama­zon will­ing to close down sophis­ti­cat­ed ful­fill­ment cen­ters to stop union cam­paigns, cost­ing them­selves hun­dreds of mil­lions of dol­lars? Per­haps. Are they will­ing to fire and retal­i­ate against any work­er they think might be an orga­niz­er? Per­haps. But those are the stakes. This is a long war. The alter­na­tive is allow­ing Jeff Bezos, a man who said that he could not think of any way to spend his for­tune except space trav­el even after his employ­ees had been com­plain­ing of hor­rif­ic work­place exploita­tion for decades, to set the agen­da for work­ing con­di­tions in Amer­i­ca. The alter­na­tive is unac­cept­able. The alter­na­tive is death to orga­nized labor, and it is doom and pover­ty to work­ing peo­ple. So we fight it. We have to fight it with the strongest weapon we have. That's a union. Every­thing else must be a step in that direc­tion. Oth­er­wise, we will look back in 20 years, won­der­ing why we lost.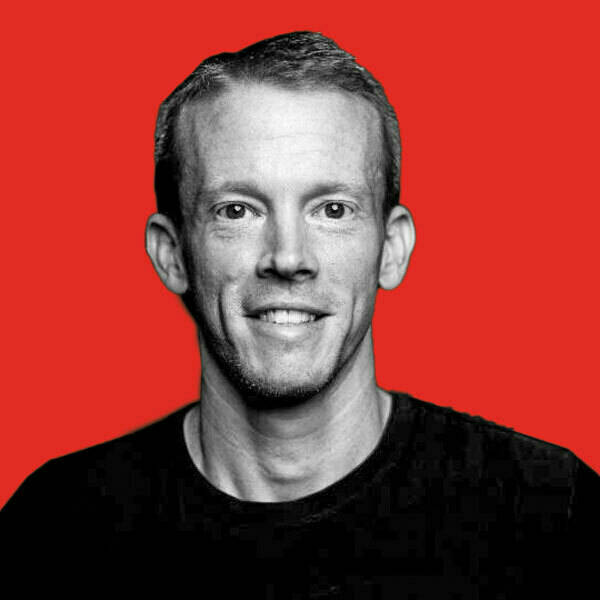 Hamil­ton Nolan is a labor reporter for In These Times. He has spent the past decade writ­ing about labor and pol­i­tics for Gawk­er, Splin­ter, The Guardian, and else­where. You can reach him at Hamilton@​InTheseTimes.​com.