Twenty-two years ago, Janet Elston and a few other passenger service agents at American Airlines decided that they needed a union. This week, they finally got it, winning an overwhelming vote to join the Communications Workers of America from 14,500 agents working for American and its new merger partner, US Airways.
"It's going to be a high-five day at the airport," she says.
With that vote, the labor movement also scored one of its largest victories in decades among a workforce primarily located in the South and Southwest, where resistance to unions by employers and reticence to join by many employees has been high. Roughly three-fourths of the merged company's ethnically diverse, primarily female service agents live in Texas, Florida, North Carolina or Arizona.
The victory, Communications Workers of America (CWA) president Larry Cohen says, primarily results from the ​"relentless" effort by the workers at the airline. ​"The lesson here is, ​'Never stop,'" he says.
In the past, American Airlines management ruthlessly fought the agents' organizing drive, bringing in anti-union consultants who tried to generate fear of unionization and exploited every opportunity to delay recognition votes by almost a year before the January 2013 vote. CWA lost by only 150 votes. But in the election this year, American Airlines' new top management decided not to conduct the usual union-busting campaign and even directed lower-level managers not to speak out against a union or take down pro-union literature from workers' break centers.
When it lost elections in years past, CWA did not stop organizing. It built ​"members' organizations" that charged minimal dues. The international union supported and trained members about how to represent each other and carry on campaigns even without a recognized union. A core of about 400 American passenger service agents functioned as a members' organization at American between elections. CWA has built such groups at other employers, including a large group at T-Mobile and an 11,000-member state government employees' union in Texas (where public workers have no right to collectively bargain).
After their election losses, passenger service workers at American used their members' organization ​"as a springboard, all over the country," Cohen says. ​"They never stopped." Unions often see the workplace committees they form to build support among workers as useful only for rallying votes for recognition, but Cohen believes they should be continued even when unions lose the recognition vote. ​"It's not about signing people up and having a vote but building an organization, building an organization that never stops," he says.
At the same time, the union also needs to cultivate a sense among both workers and the general public that forming a union is not just a question of negotiating a contract at the workplace but is part of a more ambitious effort to make the country more democratic and to give power to average citizens, Cohen says.
On Tuesday afternoon, the National Mediation Board announced that roughly three-quarters of eligible passenger service agents at the merged American Airlines and US Airways voted over the past month. These employees — working at ticket counters, airline gates, call centers and even in their homes — favored a union by a margin of 86 to 14 percent.
Eligible voters included about 9,000 non-union workers from American and 5,500 from US Airways. US Airways agents have been represented by a joint association of the Communications Workers of America — which won a majority vote at US Airways in 1997 — and the Teamsters, which represented agents at America West before its merger in 2005 with US Air.
Following its successful vote at US Air, CWA began organizing at American in 1997, but an anti-union campaign by management held support to less than a majority of eligible votes. (Under the Railway Labor Act, which governs airlines, unions have to win a majority of all eligible votes, not just votes cast, and at all work sites throughout the country simultaneously rather than at individual workplaces, unlike workplaces governed by the National Labor Relations Act. In 2010 the National Mediation Board rules for RLA workplaces were changed to match the NLRA standard, a decision upheld on appeal in 2012.)
Turmoil in the industry and bankruptcy led management to cut heavily both the passenger service workforce — outsourcing much work and using technology, such as self-service check-in, to reduce direct employees — and the wages and benefits of active workers and retirees. These pressures increased interest in the union. ​"The main reason [for wanting a union] is to have a binding, legal contract so the company can't just impose what it wants," Elston says. ​"It has to negotiate." Previously passenger service agents had been the only major non-union group of workers and the company disproportionately made cuts in that area, she says, ​"just because they could."
Elston thinks the new CEO of the merged airlines, former US Airways CEO Doug Parker, may have concluded from past experience that working with unions is not so bad or may simply not have wanted to spend the money on an anti-union campaign. Cohen thinks that management may have recognized that with the pro-union votes brought in through the merger and the growing union support in passenger service votes at American Airlines, the company simply figured that the odds of blocking the union this time were poor.
Despite the general trend towards erosion of collective bargaining rights in the United States, Cohen thinks the American Airlines success shows that unions can win — even in the South — if they take a different approach to organizing. It is important not only to build ongoing organizations in the workplace, he argues, but also to put the organizing effort into a context of broader changes needed in society to appeal to both workers and the community at large.
In the South, Cohen says, ​"the thing that's special is how you build unity across a workforce," he said, especially when so many influential forces — such as leading Tennessee politicians in the case of the foiled Volkswagen organizing in Chattanooga — are expertly dividing workers.
To create the conditions that make union organizing possible, Cohen argues, organized labor must work more with community groups, tap into populist histories in various regions and make the labor movement's goals a deeper democracy at work and in the public sphere. For example, CWA organizers discussed the entire union program on building a movement for democracy with the workers as part of the organizing campaign.
"There's a need to be part of a narrative of broader political issues and how unions fit in," he says, ​"not the approach of unions in the past century — ​'join the union, it pays off.'" Cohen thinks it is significant that many workers brought their children to the rallies announcing election results on Tuesday. ​"They felt they are making history," he says. ​"The question [for workers in a union campaign with a broad social agenda like this one] is: what kind of voice we want, what kind of country we want to have."
Full disclosure: The CWA is a sponsor of In These Times. Sponsors have no role in editorial content.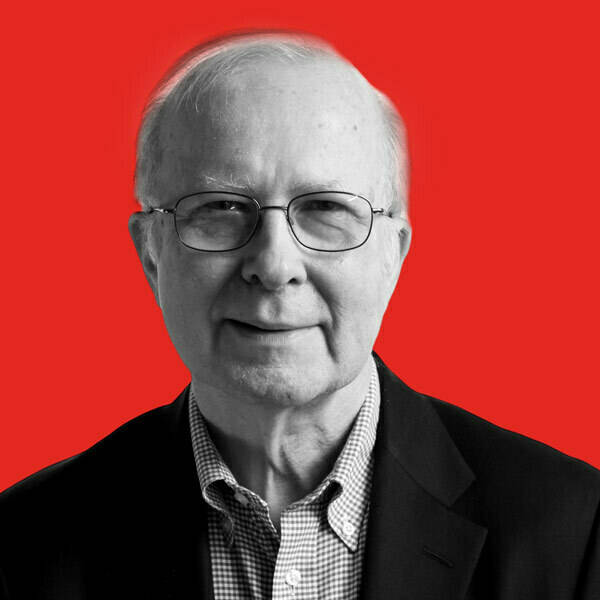 David Moberg, a former senior editor of In These Times, was on staff with the magazine from when it began publishing in 1976 until his passing in July 2022. Before joining In These Times, he completed his work for a Ph.D. in anthropology at the University of Chicago and worked for Newsweek. He received fellowships from the John D. and Catherine T. MacArthur Foundation and the Nation Institute for research on the new global economy.