Angering Environmentalists, AFL-CIO Pushes Fossil-Fuel Investment
Labor's Richard Trumka has gone on record praising the Keystone pipeline and natural gas export terminals.
The nation's leading environmental groups are digging their heels in the sand by rejecting President Obama's ​"all-of-the above" domestic energy strategy — which calls for pursuing renewable energy sources like wind and solar, but simultaneously expanding oil and gas production.
Trumka's comments come at a sensitive time, as trade unions and leading environmental groups have sought to build political partnerships with each other in recent years.
But it appears the AFL-CIO, the nation's largest labor federation, won't be taking environmentalists' side in this fight, despite moves toward labor-environmentalist cooperation in recent years. On a recent conference call with reporters, AFL-CIO President Richard Trumka endorsed two initiatives reviled by green groups: the Keystone XL pipeline and new natural gas export terminals.
​"There's no environmental reason that [the pipeline] can't be done safely while at the same time creating jobs," said Trumka.
In response to a question from In These Times, Trumka also spoke in favor of boosting exports of natural gas.
​"Increasing the energy supply in the country is an important thing for us to be looking at," Trumka said. ​"All facets of it ought to be up on the table and ought to be talked about. If we have the ability to export natural gas without increasing the price or disadvantaging American industry in the process, then we should carefully consider that and adopt policies to allow it to happen and help, because God only knows we do need help with our trade balance."
The call came amidst a series of three speeches by the AFL-CIO leader pushing for more investment in energy and transportation infrastructure. Trumka did not specifically praise Keystone and natural gas exports during the first speech, at the UN Investor Summit on Climate Risk on January 15, and it is unclear whether he will in the remaining two. But the labor leader's comments on the conference call were enough to peeve environmentalists.
The anti-KXL camp has long argued that construction of the pipeline will facilitate the extraction of Alberta's tar sands oil, one of the dirtiest fossil fuels on the planet. Many also oppose Keystone XL on the grounds that its route crosses the Ogallala Aquifer, one of the world's largest underground sources of fresh water. ​"We invite President Trumka to come to Nebraska and visit with farmers and ranchers whose livelihoods are directly put at risk with the Keystone XL pipeline," says Jane Kleeb, executive director of Bold Nebraska, which has organized local opposition against the pipeline. ​"To say the pipeline will not harm our water is ignoring real-life tragedies witnessed by all of us with the BP explosion, the Enbridge burst pipe into the Kalamazoo River and tar sands flowing down the street in Mayflower, Arkansas."
Brendan Smith, co-founder of the Labor Network for Sustainability, a group that works with labor unions and environmental groups to fight climate change, took issue with Trumka's argument that Keystone would create jobs. ​"There is plenty of work that needs to done in this country, and we can create far more jobs fixing infrastructure and transitioning to wind, solar and other renewable energy sources," says Smith. ​"Why build a pipeline that will significantly increase carbon emissions and will hurt our economy when there is a more robust and sustainable jobs agenda on the table?"
Trumka's measured support for the KXL and natural gas export terminals is likely a nod to the AFL-CIO's Building and Construction Trades Department (BCTD), whose relations with the parent labor federation have been, at times, fraught with tension. Many of the BCTD-affiliated unions enthusiastically support the pipeline: After the State Department released its final environmental analysis of the KXL, the head of the Laborers International Union of North America called for the president to approve the project while blasting ​"extremists in the environmental movement."
Liquefied natural gas exports, meanwhile, are shaping up to be the next site of blue-green conflict. While environmentalists condemn plans to build export terminals nationwide, the BCTD and some of its affiliates have supported them. This appears to be the first time that Trumka has publicly sided with the BCTD on the issue.
Recently, the BCTD has gone head-to-head with environmentalists in Maryland over a controversial plan by energy giant Dominion Resources to convert a liquefied natural gas import terminal at Cove Point in Lusby, Md. into an export terminal. BCTD argues that the project supports thousands of well-paid jobs. Last November, BCTD head Sean McGarvey signed an ​"open letter" crafted by Dominion that appeared as a full-page ad in both The Baltimore Sun and The Washington Post and attacked the ​"misinformation being thrown about by those who would undo the project."
Opponents such as the Chesapeake Climate Action Network (CCAN), an environmental group that works in Washington D.C., Maryland and Virginia, disagree. They say most of the jobs created by Cove Point and other proposed liquefied gas export terminals across the country will be temporary, limited to the construction process. And while the gas industry and the White House tout natural gas as a clean alternative to oil and coal, the environmental impacts are just as severe, argues CCAN Director Mike Tidwell. ​"When it comes to U.S. natural gas and climate change," Tidwell says, ​"the worst possible thing you can do with that gas is frack it, pipe it, liquefy it and send it to Asia to light it on fire. The life cycle, the greenhouse gas emissions of that process makes that gas almost certainly as bad as coal, if not worse, in terms of the impact on the climate. We would be better off if India burned [its] own coal than [took] our gas from Appalachia."
Like Smith, Tidwell believes that job creation and an environmentally friendly agenda are not mutually exclusive. ​"Nobody's saying that there should be no jobs," Tidwell says. ​"I think it's the fossil fuel industry that convinces labor that either you have dirty, fossil fuel jobs or you have no jobs. They're the ones that create that dichotomy, and I can understand why our friends in the labor movement feel like they gotta hang onto every last job they have because they're under assault from the Republican Party, they're under assault from the same corporations that are telling them fossil fuel jobs are good."
Trumka's comments come at a sensitive time, as trade unions and leading environmental groups have sought to build political partnerships with each other in recent years. After Obama's November 2012 re-election, the Sierra Club and the CWA helped found the Democracy Initiative, which successfully pushed for a change in Senate's filibuster rules. The move is designed to limit GOP obstructionism on modest liberal initiatives. In September 2013, at its most recent convention, the AFL-CIO passed a resolution to build ​"enduring labor-community partnerships," which led to speculation that progressive groups like the Sierra Club could earn a spot on the federation's executive council.
On February 10, Trumka will face a test of how his call for energy investment affects these ties. He is scheduled to deliver a pro-infrastructure investment pitch at the annual conference of the Blue-Green Alliance, a group composed of environmentally minded unions, including the Service Employees International Union (SEIU) and the AFL-CIO-affiliated Communications Workers of America (CWA) and United Steelworkers (USW), as well as environmental groups such as the National Resources Defense Council (NRDC) and the Sierra Club.
The Blue-Green Alliance did not respond to requests for comment.
After that, Trumka will peddle his message of labor-energy industry cooperation to the business community. The AFL-CIO president is scheduled to speak on February 27 at Harvard Business School as part of a two-day-long event called ​"America on the Move: Transportation and Infrastructure for the 21st Century." Trumka will appear in the closing plenary, ​"Call to Action," alongside Transportation Secretary Anthony Foxx, the keynote speaker, and Tom Donahue, president of the U.S. Chamber of Commerce.
He may get a warmer reception there. America's Natural Gas Alliance, an industry group that represents gas exploration and production companies, says it appreciates the labor leader's call. ​"We share Mr. Trumka's support for expanding infrastructure and exporting natural gas," says Dan Whitten, a spokesperson for the organization. ​"We know that exporting natural gas can make a substantial difference in reducing our trade imbalance. And to the extent that it adds jobs, we like that too."
Meanwhile, in an email to In These Times, Dean Hubbard, director of the Sierra Club Labor Program, was careful not to criticize Trumka's recent remarks.
​"We share much more in common with the labor movement than the few things that we disagree on," Hubbard writes. ​"We are standing together to create millions of new clean energy jobs, protecting workers and communities affected by the transition from dirty fuels, jointly working toward fair trade, and — as allies in the Democracy Initiative—fighting back against the big corporations trying to sell out workers and the planet. There is no doubt about it: Friends do not always agree on everything. But we are partners in the progressive movement focused on building on our common ground to secure a safer planet, a stronger economy and a better future for all Americans."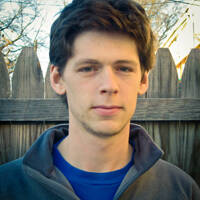 Cole Stangler
writes about labor and the environment. His reporting has also appeared in The Nation, VICE, The New Republic and International Business Times. He lives in Paris, France. He can be reached at cole[at]inthesetimes.com. Follow him
@colestangler
.