Angering Environmentalists, AFL-CIO Pushes Fossil-Fuel Investment
Labor's Richard Trumka has gone on record praising the Keystone pipeline and natural gas export terminals.
The nation's lead­ing envi­ron­men­tal groups are dig­ging their heels in the sand by reject­ing Pres­i­dent Obama's ​"all-of-the above" domes­tic ener­gy strat­e­gy — which calls for pur­su­ing renew­able ener­gy sources like wind and solar, but simul­ta­ne­ous­ly expand­ing oil and gas production.
Trumka's comments come at a sensitive time, as trade unions and leading environmental groups have sought to build political partnerships with each other in recent years.
But it appears the AFL-CIO, the nation's largest labor fed­er­a­tion, won't be tak­ing envi­ron­men­tal­ists' side in this fight, despite moves toward labor-envi­ron­men­tal­ist coop­er­a­tion in recent years. On a recent con­fer­ence call with reporters, AFL-CIO Pres­i­dent Richard Trum­ka endorsed two ini­tia­tives reviled by green groups: the Key­stone XL pipeline and new nat­ur­al gas export terminals.
​"There's no envi­ron­men­tal rea­son that [the pipeline] can't be done safe­ly while at the same time cre­at­ing jobs," said Trumka.
In response to a ques­tion from In These Times, Trum­ka also spoke in favor of boost­ing exports of nat­ur­al gas.
​"Increas­ing the ener­gy sup­ply in the coun­try is an impor­tant thing for us to be look­ing at," Trum­ka said. ​"All facets of it ought to be up on the table and ought to be talked about. If we have the abil­i­ty to export nat­ur­al gas with­out increas­ing the price or dis­ad­van­tag­ing Amer­i­can indus­try in the process, then we should care­ful­ly con­sid­er that and adopt poli­cies to allow it to hap­pen and help, because God only knows we do need help with our trade balance."
The call came amidst a series of three speech­es by the AFL-CIO leader push­ing for more invest­ment in ener­gy and trans­porta­tion infra­struc­ture. Trum­ka did not specif­i­cal­ly praise Key­stone and nat­ur­al gas exports dur­ing the first speech, at the UN Investor Sum­mit on Cli­mate Risk on Jan­u­ary 15, and it is unclear whether he will in the remain­ing two. But the labor leader's com­ments on the con­fer­ence call were enough to peeve environmentalists.
The anti-KXL camp has long argued that con­struc­tion of the pipeline will facil­i­tate the extrac­tion of Alberta's tar sands oil, one of the dirt­i­est fos­sil fuels on the plan­et. Many also oppose Key­stone XL on the grounds that its route cross­es the Ogal­lala Aquifer, one of the world's largest under­ground sources of fresh water. ​"We invite Pres­i­dent Trum­ka to come to Nebras­ka and vis­it with farm­ers and ranch­ers whose liveli­hoods are direct­ly put at risk with the Key­stone XL pipeline," says Jane Kleeb, exec­u­tive direc­tor of Bold Nebras­ka, which has orga­nized local oppo­si­tion against the pipeline. ​"To say the pipeline will not harm our water is ignor­ing real-life tragedies wit­nessed by all of us with the BP explo­sion, the Enbridge burst pipe into the Kala­ma­zoo Riv­er and tar sands flow­ing down the street in Mayflower, Arkansas."
Bren­dan Smith, co-founder of the Labor Net­work for Sus­tain­abil­i­ty, a group that works with labor unions and envi­ron­men­tal groups to fight cli­mate change, took issue with Trumka's argu­ment that Key­stone would cre­ate jobs. ​"There is plen­ty of work that needs to done in this coun­try, and we can cre­ate far more jobs fix­ing infra­struc­ture and tran­si­tion­ing to wind, solar and oth­er renew­able ener­gy sources," says Smith. ​"Why build a pipeline that will sig­nif­i­cant­ly increase car­bon emis­sions and will hurt our econ­o­my when there is a more robust and sus­tain­able jobs agen­da on the table?"
Trumka's mea­sured sup­port for the KXL and nat­ur­al gas export ter­mi­nals is like­ly a nod to the AFL-CIO's Build­ing and Con­struc­tion Trades Depart­ment (BCTD), whose rela­tions with the par­ent labor fed­er­a­tion have been, at times, fraught with ten­sion. Many of the BCTD-affil­i­at­ed unions enthu­si­as­ti­cal­ly sup­port the pipeline: After the State Depart­ment released its final envi­ron­men­tal analy­sis of the KXL, the head of the Labor­ers Inter­na­tion­al Union of North Amer­i­ca called for the pres­i­dent to approve the project while blast­ing ​"extrem­ists in the envi­ron­men­tal movement."
Liq­ue­fied nat­ur­al gas exports, mean­while, are shap­ing up to be the next site of blue-green con­flict. While envi­ron­men­tal­ists con­demn plans to build export ter­mi­nals nation­wide, the BCTD and some of its affil­i­ates have sup­port­ed them. This appears to be the first time that Trum­ka has pub­licly sided with the BCTD on the issue.
Recent­ly, the BCTD has gone head-to-head with envi­ron­men­tal­ists in Mary­land over a con­tro­ver­sial plan by ener­gy giant Domin­ion Resources to con­vert a liq­ue­fied nat­ur­al gas import ter­mi­nal at Cove Point in Lus­by, Md. into an export ter­mi­nal. BCTD argues that the project sup­ports thou­sands of well-paid jobs. Last Novem­ber, BCTD head Sean McGar­vey signed an ​"open let­ter" craft­ed by Domin­ion that appeared as a full-page ad in both The Bal­ti­more Sun and The Wash­ing­ton Post and attacked the ​"mis­in­for­ma­tion being thrown about by those who would undo the project."
Oppo­nents such as the Chesa­peake Cli­mate Action Net­work (CCAN), an envi­ron­men­tal group that works in Wash­ing­ton D.C., Mary­land and Vir­ginia, dis­agree. They say most of the jobs cre­at­ed by Cove Point and oth­er pro­posed liq­ue­fied gas export ter­mi­nals across the coun­try will be tem­po­rary, lim­it­ed to the con­struc­tion process. And while the gas indus­try and the White House tout nat­ur­al gas as a clean alter­na­tive to oil and coal, the envi­ron­men­tal impacts are just as severe, argues CCAN Direc­tor Mike Tid­well. ​"When it comes to U.S. nat­ur­al gas and cli­mate change," Tid­well says, ​"the worst pos­si­ble thing you can do with that gas is frack it, pipe it, liq­ue­fy it and send it to Asia to light it on fire. The life cycle, the green­house gas emis­sions of that process makes that gas almost cer­tain­ly as bad as coal, if not worse, in terms of the impact on the cli­mate. We would be bet­ter off if India burned [its] own coal than [took] our gas from Appalachia."
Like Smith, Tid­well believes that job cre­ation and an envi­ron­men­tal­ly friend­ly agen­da are not mutu­al­ly exclu­sive. ​"Nobody's say­ing that there should be no jobs," Tid­well says. ​"I think it's the fos­sil fuel indus­try that con­vinces labor that either you have dirty, fos­sil fuel jobs or you have no jobs. They're the ones that cre­ate that dichoto­my, and I can under­stand why our friends in the labor move­ment feel like they got­ta hang onto every last job they have because they're under assault from the Repub­li­can Par­ty, they're under assault from the same cor­po­ra­tions that are telling them fos­sil fuel jobs are good."
Trumka's com­ments come at a sen­si­tive time, as trade unions and lead­ing envi­ron­men­tal groups have sought to build polit­i­cal part­ner­ships with each oth­er in recent years. After Obama's Novem­ber 2012 re-elec­tion, the Sier­ra Club and the CWA helped found the Democ­ra­cy Ini­tia­tive, which suc­cess­ful­ly pushed for a change in Senate's fil­i­buster rules. The move is designed to lim­it GOP obstruc­tion­ism on mod­est lib­er­al ini­tia­tives. In Sep­tem­ber 2013, at its most recent con­ven­tion, the AFL-CIO passed a res­o­lu­tion to build ​"endur­ing labor-com­mu­ni­ty part­ner­ships," which led to spec­u­la­tion that pro­gres­sive groups like the Sier­ra Club could earn a spot on the federation's exec­u­tive council.
On Feb­ru­ary 10, Trum­ka will face a test of how his call for ener­gy invest­ment affects these ties. He is sched­uled to deliv­er a pro-infra­struc­ture invest­ment pitch at the annu­al con­fer­ence of the Blue-Green Alliance, a group com­posed of envi­ron­men­tal­ly mind­ed unions, includ­ing the Ser­vice Employ­ees Inter­na­tion­al Union (SEIU) and the AFL-CIO-affil­i­at­ed Com­mu­ni­ca­tions Work­ers of Amer­i­ca (CWA) and Unit­ed Steel­work­ers (USW), as well as envi­ron­men­tal groups such as the Nation­al Resources Defense Coun­cil (NRDC) and the Sier­ra Club.
The Blue-Green Alliance did not respond to requests for comment.
After that, Trum­ka will ped­dle his mes­sage of labor-ener­gy indus­try coop­er­a­tion to the busi­ness com­mu­ni­ty. The AFL-CIO pres­i­dent is sched­uled to speak on Feb­ru­ary 27 at Har­vard Busi­ness School as part of a two-day-long event called ​"Amer­i­ca on the Move: Trans­porta­tion and Infra­struc­ture for the 21st Cen­tu­ry." Trum­ka will appear in the clos­ing ple­nary, ​"Call to Action," along­side Trans­porta­tion Sec­re­tary Antho­ny Foxx, the keynote speak­er, and Tom Don­ahue, pres­i­dent of the U.S. Cham­ber of Commerce.
He may get a warmer recep­tion there. America's Nat­ur­al Gas Alliance, an indus­try group that rep­re­sents gas explo­ration and pro­duc­tion com­pa­nies, says it appre­ci­ates the labor leader's call. ​"We share Mr. Trumka's sup­port for expand­ing infra­struc­ture and export­ing nat­ur­al gas," says Dan Whit­ten, a spokesper­son for the orga­ni­za­tion. ​"We know that export­ing nat­ur­al gas can make a sub­stan­tial dif­fer­ence in reduc­ing our trade imbal­ance. And to the extent that it adds jobs, we like that too."
Mean­while, in an email to In These Times, Dean Hub­bard, direc­tor of the Sier­ra Club Labor Pro­gram, was care­ful not to crit­i­cize Trumka's recent remarks.
​"We share much more in com­mon with the labor move­ment than the few things that we dis­agree on," Hub­bard writes. ​"We are stand­ing togeth­er to cre­ate mil­lions of new clean ener­gy jobs, pro­tect­ing work­ers and com­mu­ni­ties affect­ed by the tran­si­tion from dirty fuels, joint­ly work­ing toward fair trade, and — as allies in the Democ­ra­cy Ini­tia­tive—fight­ing back against the big cor­po­ra­tions try­ing to sell out work­ers and the plan­et. There is no doubt about it: Friends do not always agree on every­thing. But we are part­ners in the pro­gres­sive move­ment focused on build­ing on our com­mon ground to secure a safer plan­et, a stronger econ­o­my and a bet­ter future for all Americans."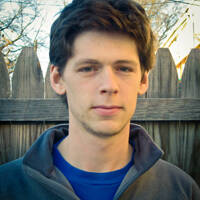 Cole Stan­gler
writes about labor and the envi­ron­ment. His report­ing has also appeared in The Nation, VICE, The New Repub­lic and Inter­na­tion­al Busi­ness Times. He lives in Paris, France. He can be reached at cole[at]inthesetimes.com. Fol­low him
@colestangler
.