Another Detroit is Happening—But Which One Do We Need?
At the U.S. Social Forum, thousands of activists are looking for answers to America's biggest problems.
Tens of thou­sands of activists have begun arriv­ing for the June 22 – 26 Unit­ed States Social Forum. Detroit is host­ing the sec­ond iter­a­tion of a glob­al jus­tice ​"move­ment of move­ments" revival, bring­ing togeth­er near­ly every cause on the Amer­i­can left's radar. But Forum-goers are also focused on the host city at a time when the event's tagline – ​"Anoth­er Detroit is Hap­pen­ing" – is both promis­ing and foreboding.
Soon after tak­ing office in 2009, Detroit's new may­or, Dave Bing, assem­bled his ​"cri­sis turn­around team," a hand­picked col­lec­tion of exiled auto exec­u­tives, financiers, and PR peo­ple. The NBA hall-of-famer and steel exec­u­tive and his team have act­ed swift­ly to reshape a city they view as a clean slate, a city as vacant as post-Kat­ri­na New Orleans.
The new may­or is promis­ing to shrink Detroit and its infra­struc­ture, and has gath­ered the busi­ness com­mu­ni­ty and sub­ur­ban phil­an­thropies to put down­pay­ments on a dream­scape: a down­town light rail line, a new hock­ey sta­di­um, shiny char­ter schools to com­ple­ment a slimmed down ​"tra­di­tion­al" dis­trict, an indus­tri­al farm on the East side, and new hous­ing enclaves.
While the cor­po­rate class con­tem­plates new invest­ments, the com­mu­ni­ty has been remind­ing Bing that Detroit is no emp­ty city. ​"I think we need to use the Social Forum as an oppor­tu­ni­ty to say to city offi­cials, look — you're deal­ing with a pop­u­la­tion that can mobi­lize 20,000 peo­ple to come to Detroit," says Lot­tie Spady, a food jus­tice orga­niz­er work­ing on the Forum. ​"Out­side of a sport­ing event, when does that happen?"
Visions of Detroit con­sis­tent­ly refer to a sparkling time of indus­try, shop­ping, and peace that nev­er real­ly exist­ed. The Motor City's avenues host­ed an eight-lane Amer­i­can dream cruise. And when it picked a free­way and left town, the city's per­sis­tent class war­fare and racial seg­re­ga­tion came into stark relief. Shea How­ell says Bing envi­sions a city that would paper over the city's long-stand­ing inequal­i­ty, not con­front it.
"Their focal point is cre­at­ing these pro­tect­ed enclaves with good schools, good ser­vices, safe­ty; all those nice things that every­body wants. Only some peo­ple will be able to have them, and the rest of us will be on the out­side look­ing in," says How­ell, a teacher, activist and colum­nist help­ing to orga­nize the Forum.
City plan­ning doc­u­ments bemoan city work­ers and their ​"large num­ber of labor unions restrict­ing management's abil­i­ty to prop­er­ly con­trol and dis­ci­pline the work­force." Bing has demand­ed 10 per­cent wage cuts and an end to defined-ben­e­fit pen­sions for the next gen­er­a­tion of pub­lic employ­ees. Bing is also mov­ing to dis­con­tin­ue the Pub­lic Light­ing Depart­ment and sell oper­a­tions to DTE Ener­gy, a com­pa­ny noto­ri­ous for a string of fatal elec­tric­i­ty shut­offs in the city.
Today, much of what's left of the proud auto work­er corps is either mak­ing close to non-union wages, work­ing non-union jobs, or out of work alto­geth­er. A four-month strike by work­ers at GM-sup­pli­er Amer­i­can Axle in 2008 was the rank-and-file's last big stand before the Big 3's gov­ern­ment-guid­ed implo­sion. Axle CEO Dick Dauch cut start­ing wages in half. Months lat­er, he picked up and moved the whole oper­a­tion to Mex­i­co. Two sta­di­ums, three casi­nos, and two med­ical cen­ters have strug­gled to fill the gaps, leav­ing thir­ty per­cent of res­i­dents with­out a job. That's the offi­cial tally.
Rein­vest­ment and plans to shrink the city might be need­ed, says Bill Wylie-Keller­man, an orga­niz­er of the Forum's Spir­i­tu­al­i­ty Com­mit­tee. ​"But how do you do it in a way that isn't high-hand­ed, that doesn't write off people's lives and com­mu­ni­ties?" asks Wylie-Keller­man, a pas­tor at St. Peter's Epis­co­pal. ​"How do we cre­ate demo­c­ra­t­ic involve­ment in the process of envi­sion­ing the new city?"
Orga­niz­ers are in town for the five-day Social Forum – which offers a series of work­shops, meet­ings, and action-ori­ent­ed ​"People's Move­ment Assem­blies" – to tack­le these ques­tions. Some vis­i­tors are past­ing rev­o­lu­tion­ary lit­er­a­ture on tele­phone poles, oth­ers are jim­my­ing the lights in burned-out apart­ments. Tent cities on emp­ty lots and in parks are fill­ing up. Forum-goers will see that Detroit show­cas­es not only capitalism's bru­tal­i­ty, but also a community's resolve to face it.​"For a very long time, there's been an under­ground, more sus­tain­able ver­sion of work being done that has come about out of neces­si­ty," says Spady.
That nec­es­sary work pre­cedes the Forum, and will con­tin­ue when it's over. Orga­niz­ers agree, though, that the June gath­er­ing is a gold­en oppor­tu­ni­ty to solid­i­fy alter­na­tive visions of the city at a moment when Bing and com­pa­ny are advanc­ing a very dif­fer­ent idea about how Detroit's schools, hous­ing, and emp­ty land should be lever­aged, and to whose benefit.
School­house rocked
State-appoint­ed schools man­ag­er Robert Bobb has run up against a legal chal­lenge and neigh­bor­hood resis­tance to his plan to shut­ter 45 dis­trict schools next year. He's stood shoul­der-to-shoul­der with a foun­da­tion-fund­ed plan to ​"replace, not reform" the pub­lic schools by open­ing 70 new char­ter schools by 2020 and hand­ing con­trol to May­or Bing much sooner.
After a stu­dent walk­out, teach­ers and alum­ni of North­west­ern High vowed to sit down, chain the doors, and pur­sue injunc­tions – what­ev­er was nec­es­sary – to keep the his­toric school open. Bobb kept 18 schools open, includ­ing North­west­ern, but vowed to shut­ter 45 schools by 2013 any­way – if a judge allows him to. Many remain­ing dis­trict schools, some put under pri­vate man­age­ment, will func­tion as mag­net schools, tak­ing select appli­cants, not all com­ers. Dis­trict schools will adopt the mod­el of their non-union, char­ter school coun­ter­parts, skim­ming the best and bright­est to raise test scores while push­ing com­mu­ni­ties of ​"low-per­form­ing" stu­dents fur­ther to the margins.
Ismael Duran Gal­fano and Mary Duran say they won't go along with Bobb's plan for a K‑14 ​"mega­cam­pus" that would con­sol­i­date three neigh­bor­hood schools into one con­tigu­ous cam­pus. Bobb asked the long-time res­i­dents in the grow­ing Lati­no neigh­bor­hood of South­west Detroit for some real estate, name­ly their home, which has been in Mary's fam­i­ly since it was built in 1910. Gal­fano runs a com­mu­ni­ty arts cen­ter and Duran is retir­ing this year from 30 years of teach­ing in the Detroit Pub­lic schools. The two have lived in their home and tend­ed their gar­den there for three decades. Ismael says he didn't leave Pinochet's Chile to put up with more dic­ta­tor­ship in his back­yard. By email, he told his neigh­bors he wouldn't be going with­out a fight.
"Bobb had no idea this guy's a com­mu­ni­ty orga­niz­er – he's going to know a thing or two about cre­at­ing resis­tance," says How­ell. ​"I think if they asked peo­ple to sit in on their prop­er­ty, they'd have a lot of us right there."
Bobb even­tu­al­ly got the mes­sage, assur­ing the Duran fam­i­ly and their neigh­bors that no homes would be destroyed in the con­sol­i­da­tion that would bring six-year-olds onto cam­pus with 19-year-olds. The pro­pos­al is ques­tion­able, and has become the next focus of orga­niz­ing in the neighborhood.
World's biggest urban farm?
Bing says he'll demol­ish 10,000 homes dur­ing his term to ready for right­siz­ing. But even the may­or has switched up his plans, fir­ing a city plan­ner after her pro­pos­al to con­sol­i­date two East Side neigh­bor­hoods hit the press to bad reviews. The phrase ​"emi­nent domain," loaded in Detroit's mind after a GM plant wiped out a Pol­ish enclave in 1981, dropped from Bing's vocab­u­lary. His May invite-only land use sum­mit assem­bled foun­da­tions, investors, and city plan­ners, then prompt­ly went under­ground, promis­ing to return in 18 months with more details.
Orga­niz­ers for the USSF aren't twid­dling their thumbs wait­ing for his re-emer­gence. Spady's East Michi­gan Envi­ron­men­tal Action Coun­cil orga­nizes around air qual­i­ty and food jus­tice, engag­ing Detroit youth with par­tic­i­pa­to­ry envi­ron­men­tal edu­ca­tion pro­grams that empha­size media mak­ing and civic action. EMEAC has linked with orga­ni­za­tions nation­wide, hatch­ing plans for a direct action against the city's trash incin­er­a­tor. They're also host­ing a youth-led film screen­ing with media-based envi­ron­men­tal jus­tice groups like the Green Gueril­las and Out­ta Your Back­pack Media.
EMEAC was part of a col­lab­o­ra­tive effort to estab­lish a Com­mu­ni­ty Food Jus­tice Task Force to exam­ine the entire food sys­tem and eval­u­ate where the com­mu­ni­ty can take own­er­ship to meet its needs, not mar­ket needs. While a grow­ing net­work of city gar­dens builds long-term toward a self-sus­tain­ing food sys­tem, a financier has tried to take Detroit's urban agri­cul­ture phe­nom­e­non large scale. John Hantz has bought hun­dreds of acres of land on the East Side for what's being called the ​"cor­po­rate farm," a year-round oper­a­tion pro­duc­ing for whole­sale mar­kets. But it's far from a done deal. ​"When peo­ple like Hantz want to come in and plunk down, we're going to have an edu­cat­ed cit­i­zen­ry to say no no no, this is not what we need," says Spady.
This week, United States Social Forum-goers will see that Detroit showcases not only capitalism's brutality, but also a community's resolve to face it.
Between us and homelessness
A 2010 land study shows that 95 per­cent of Detroit's vacant sin­gle-fam­i­ly homes are still in live­able con­di­tion – that's 218,000 homes suit­able for occu­pan­cy right now. Still, Detroit's home­less pop­u­la­tion is among the high­est in the coun­try, and has been on a steady rise. Two major hous­ing projects near down­town have been torn down or vacat­ed in the last decade, their for­mer ten­ants re-assigned to mixed-income town­hous­es or dis­placed in the shuf­fle. Ball­parks and casi­nos now sit nearby.
Mau­reen Tay­lor, a Forum orga­niz­er and activist with Michi­gan Wel­fare Rights Orga­ni­za­tion, says the recent­ly demol­ished East Jef­fries projects were not only com­mu­ni­ties, but sol­id, well built hous­ing stock. MWRO fights for res­i­dents' basic needs. Their hous­ing takeovers are fea­tured in ​"Locusts," a hip-hop doc­u­men­tary by Detroit's own Invin­ci­ble and Finale. The video jumps around Detroit to show how space remains con­test­ed and cor­doned off, even in a city with so much of it.
"We have peo­ple who need hous­ing, and we have avail­able hous­ing. So we got those peo­ple ready, and took them straight to those units, kicked in the door, got new locks on ​'em," says Tay­lor, in ​"Locusts." ​"That's direct action – there's noth­ing else left between us and homelessness."
Fresh off a month of action that fea­tured civ­il dis­obe­di­ence ​"live-ins" at gov­ern­ment-owned or fore­closed homes in ten cities, Mia­mi-based Take Back the Land is in Detroit, join­ing efforts with MWRO and hous­ing rights groups from Chica­go and New Orleans at sev­er­al strat­e­gy sessions.
Mid­town, USA
Detroit's Mid­town area, a con­stel­la­tion of six cen­tral-city neigh­bor­hoods, is one of the clear­est signs that rein­vest­ment is more than a board­room day­dream. The area bor­dered by four free­ways boasts near­ly $2 bil­lion in invest­ment in the last decade. Mid­town reach­es south to a stun­ning down­town sky­line, still blink­ing like a real cor­po­rate city. Downtown's enter­tain­ment dis­trict reach­es back to meet it. In between sits the ​"South Cass" Cor­ri­dor, a col­lec­tion of hand-paint­ed signs on bygone bars, ply­wood, and park­ing lots – as well as sev­er­al social ser­vice and home­less organizations.
Midtown's ​"chang­ing" neigh­bor­hood is rebuild­ing from the ground up, giv­ing rise to a small busi­ness bohemia. Gen­tri­fi­ca­tion is not an issue now, and it might nev­er be, says Sue Mosey. A long time Detroi­ter, Mosey heads up the Uni­ver­si­ty Cul­tur­al Cen­ter Asso­ci­a­tion, a non-prof­it head­ed up by local busi­ness own­ers and rede­vel­op­ers. UCCA has its hand in near­ly all things Mid­town, an idea more than a neigh­bor­hood radi­at­ing from the Wayne State Uni­ver­si­ty campus.
Mosey lists off in rapid fire the projects that her non­prof­it has under­way. With a $5 mil­lion annu­al bud­get raised from local foun­da­tions, the group funds small busi­ness start-ups and façade improve­ment, street beau­ti­fi­ca­tion and urban gar­dens, and is plan­ning an arts dis­trict based around an auto deal­er­ship turned con­tem­po­rary art museum.
Then there's real estate. UCCA owns, man­ages, and helps devel­op hous­ing for a mix of incomes – for now. ​"We haven't seen any­thing like oth­er mar­kets where peo­ple throw out low-income and go for lucra­tive high-end," says Mosey. ​"That's not the mar­ket here, and that's not what we're going for." All of the UCCA's projects, she says, have tak­en place in vacant or aban­doned build­ings, and many have a green ethos.
While the Mid­town name imports its sta­tus from New York, the Cass Cor­ri­dor is unde­ni­ably Detroit. The Corridor's lega­cy as home to a grit­ty arts com­mu­ni­ty is too famous to be erased. But its authen­tic­i­ty is becom­ing mar­ketable, too. ​"We're not about chang­ing neigh­bor­hood names," says Mosey. ​"But we are about brand­ing the big­ger neigh­bor­hood that encom­pass­es them all, and we call that Mid­town." But slap­ping a brand on neigh­bor­hoods rais­es the ques­tion: can devel­op­ment be about more than just attract­ing new consumers?
"A lit­tle gentrification's good," says Pat Dorn with a smile. But it was his con­cern that the whole neigh­bor­hood would go high-end that got Dorn into afford­able hous­ing work. The neigh­bor­hood was home to a size­able white, Appalachi­an auto work­er com­mu­ni­ty when he start­ed the Cass Cor­ri­dor Neigh­bor­hood Devel­op­ment Cor­po­ra­tion in 1982. Two blocks of Brainard Street in the heart of the Cor­ri­dor used to house thou­sands of peo­ple, but began clear­ing out when the Big 3 stopped hiring.
When CCNDC bought up the block for rede­vel­op­ment, it was a stretch of emp­ty lots and rub­ble. ​"We want­ed to estab­lish a per­cent­age that would always remain afford­able," says Dorn. ​"So we took the cen­ter, and we ded­i­cat­ed some units to peo­ple who get pushed out. "
A devel­op­ing story
Mid­town and the Cor­ri­dor tout a grow­ing num­ber of com­mu­ni­ty-based projects. A local­ly-owned organ­ic bak­ery and health food store share a block. Around the cor­ner, there's a neigh­bor­hood bike shop. Down Cass Avenue, across from the Man­darin sign­posts of old Chi­na­town, a recent­ly closed school hosts an inde­pen­dent movie the­ater and stu­dio space for artists and activists.
While anoth­er lay­er of life and cul­ture imprints itself on the city's rapid­ly chang­ing palimpsest – a blend of decay and rebirth, exo­dus and return – Midtown's hum­ble, vil­lage-like charm exists pre­car­i­ous­ly. Because Detroit has gone from major­i­ty white to major­i­ty black, from indus­tri­al pow­er­house to indus­tri­al grave­yard, in a rel­a­tive­ly short peri­od of time, no degree of trans­for­ma­tion seems unten­able. The cov­ered wag­on and the kib­butz set off larg­er process­es of set­tle­ment and takeover, and gen­tri­fi­ca­tion, too, hap­pens in phas­es on the urban fron­tier. Larg­er com­mer­cial and real estate forces always hov­er, ready to cap­i­tal­ize on ​"cool," capa­ble of enact­ing large-scale trans­for­ma­tions in short peri­ods of time.
For now, there's only one Star­bucks in Mid­town. And the high-end lofts that sit above it are half-emp­ty. Around the cor­ner, Cal­i­for­nia investors took out a $2 mil­lion mort­gage on the Hotel Eddy­s­tone. The pur­chase of the 13-sto­ry blown-out struc­ture comes after rumors that Detroit Red Wings own­er Mike Illitch is con­sid­er­ing the Cor­ri­dor site for a new hock­ey sta­di­um. A shred­ded ​"Move in Now" ban­ner still hangs on the Eddystone's win­dow­less shell, a reminder of a high­ly-tout­ed 2005 rede­vel­op­ment effort — one of many false starts that pre­cede the cur­rent attempt to trans­form one of the poor­est parts of the city.
Bing's remap­ping efforts will con­tin­ue to bump up against per­va­sive inequal­i­ty in the city. The most tran­sient vis­i­tor, fun­neled from high­way off-ramp to casi­no park­ing garage, will still see peo­ple post­ed up on every cor­ner, ask­ing for change.
The tens of thou­sands of vis­i­tors arriv­ing in Detroit for the five-day Forum will take on super­fi­cial ​"renew­al" plans with skill-build­ing, strat­e­gy ses­sions, and direct action to shape com­mu­ni­ty-dri­ven solu­tions. They come togeth­er, how­ev­er, with an under­stand­ing that no num­ber of vis­i­tors can save the city in one week.​"It can't be the end," says Spady. ​"We'll have to come back out from it stronger. It's got to be more of a beginning."
A ver­sion of this arti­cle orig­i­nal­ly appeared at Truthout​.org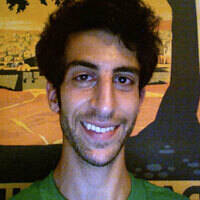 Paul Abowd
lives in Detroit, where he writes for
Crit­i­cal Moment
mag­a­zine. His work has also appeared in
Labor Notes
,
Z Mag­a­zine
,
Month­ly Review
, Truthout,
Coun­ter­punch
and
The Elec­tron­ic Intifa­da
.