David Johnston for the NY Times reports: A Justice Department e-mail released on Friday shows that the former chief of staff to Attorney General Alberto R. Gonzales proposed replacement candidates for seven United States attorneys nearly a year before those prosecutors were fired, in contrast to testimony last month in which the aide said that no successors were considered before the firings. The e-mail written by D. Kyle Sampson, who resigned last month as the top aide to Mr. Gonzales, provides the first evidence that the Justice Department wanted to appoint its own candidates, despite the insistence of Justice Department officials in recent weeks that the eight prosecutors, with one exception, were removed in December 2006 for performance reasons, without regard to who might succeed them. (…) "If a decision is made to remove and replace a limited number of U.S. Attorneys, then the following might be considered for removal and possible replacement," Mr. Sampson's e-mail said. But Mr. Sampson testified under oath on March 29 at a hearing of the Senate Judiciary Committee that he had no candidates in mind to replace any of the fired prosecutors. At one point in the hearing, Charles E. Schumer, a Democratic Senator from New York, asked Mr. Sampson, "Did you or did you not have in mind specific replacements for the dismissed U.S. Attorneys before they were asked to resign on December 7th, 2006." Mr. Sampson, who was testifying under oath, replied, "I personally did not. On December 7th, I did not have in mind any replacements for any of the seven who were asked to resign."
For a limited time: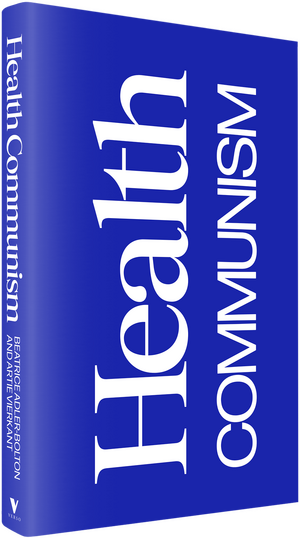 Donate $25 or more to support In These Times and we'll send you a copy of Health Communism.
A searing analysis of health and illness under capitalism from hosts of the hit podcast "Death Panel," Health Communism looks at the grave threat capitalism poses to global public health, and at the rare movements around the world that have successfully challenged the extractive economy of health.
"This is a book you should read before you die, because the ideas synthesized by Adler-Bolton and Vierkant could save our collective lives." –Jon Shaffer