The fun­da­men­tal injus­tice of the tax sys­tem grows clear­er as tax day looms omi­nous­ly over work­ing peo­ple and a few horde more and more of the nation's wealth. Short of a total col­lapse of cap­i­tal­ism, the pri­ma­ry redis­trib­u­tive rem­e­dy for this would be pro­gres­sive tax­a­tion. But our tax pol­i­cy gets it exact­ly back­ward, and it's about to get a bit worse. And as with so many wars of attri­tion against the work­ing class, this one begins by shaft­ing dis­en­fran­chised com­mu­ni­ties, espe­cial­ly immi­grants.
While the rich are rolling in tax give­aways, a few cred­its actu­al­ly give poor folks a break. One of these, the refund­able child tax cred­it (CTC), applies to mid­dle-class and poor par­ents alike and was claimed by some 21 mil­lion tax­pay­ers in 2011, ​"which aver­aged about $676 per child and totaled $26.1 bil­lion," accord­ing to Politi­co. For poor fam­i­lies, the CTC, togeth­er with its big sis­ter the Earned Income Tax Cred­it, pro­vides a life­line to keep them from plung­ing below the pover­ty line.
Now some law­mak­ers advo­cate cut­ting off the child tax cred­it for tax fil­ers who lack of Social Secu­ri­ty num­ber. The move is unabashed­ly aimed at mak­ing life hard­er for undoc­u­ment­ed work­ers, even tax­pay­ing ones, specif­i­cal­ly by pun­ish­ing their children.
Cur­rent­ly, the CTC is one fed­er­al tax ben­e­fit that peo­ple can claim using an Indi­vid­ual Tax Iden­ti­fi­ca­tion Num­ber (ITIN) instead of a social secu­ri­ty num­ber. This effec­tive­ly makes it avail­able to undoc­u­ment­ed work­ers—those who lack for­mal authorization.
The debate cen­ters on whether chil­dren of undoc­u­ment­ed work­ers, who are in many cas­es U.S.-born, should have the same mod­est ben­e­fits afford­ed to oth­er work­ing fam­i­lies. Accord­ing to the First Focus Cam­paign for Chil­dren, the pol­i­cy ​"could raise tax­es on the fam­i­lies of more than 5.5 mil­lion chil­dren, includ­ing 4.5 mil­lion of whom are U.S. cit­i­zens." Chil­dren of immi­grants are dis­pro­por­tion­ate­ly Lati­no and poor, with an esti­mat­ed two in five poor chil­dren grow­ing up in the Lati­no community.
In addi­tion to being cru­el toward immi­grant fam­i­lies in gen­er­al, the pro­pos­al is inlaid with the per­ni­cious stereo­types of chil­dren of undoc­u­ment­ed immi­grants, who have been demo­nized as ​"anchor babies." In fact, the canard of immi­grant hordes pro­cre­at­ing in hopes of using US-born kids as a spring­board toward legal­iza­tion is a myth ped­dled by anti-immi­grant groups to stoke Malthu­sian demo­graph­ic pan­ic. But hey, an elec­tion year means open sea­son on immi­grants and end­less blovi­at­ing about secur­ing the bor­der. Undoc­u­ment­ed work­ers and oth­er immi­grants who can­not vote (despite being bread­win­ners and tax­pay­ers for their fam­i­lies) can only watch as xeno­pho­bic spew greas­es the cam­paign trail.
Not­ing that child pover­ty is already aggra­vat­ed by the eco­nom­ic cri­sis, First Focus Pres­i­dent Bruce Les­ley, Pres­i­dent told In These Times, ​"When a pol­i­cy makes it hard­er for chil­dren — any chil­dren — to suc­ceed, that pol­i­cy under­mines America's future."
Some might argue the gov­ern­ment should bar ​"ille­gal" work­ers from a ben­e­fit intend­ed for hard­work­ing cit­i­zens. Leav­ing aside the sheer big­otry of that log­ic, it runs counter to the sense that the real dys­func­tion in the tax sys­tem is that it keeps ungod­ly amounts of wealth in the hands of a tiny por­tion of the pop­u­la­tion — and all ordi­nary work­ers, whether they have papers or not, suf­fer the consequences.
More­over, con­trary to the pop­u­lar stereo­type that undoc­u­ment­ed work­ers are a bur­den on the social ser­vice sys­tem, First Focus reports:
Pres­i­dent George W. Bush's U.S. Inter­nal Rev­enue Ser­vice Com­mis­sion­er tes­ti­fied to Con­gress that undoc­u­ment­ed immi­grants paid near­ly $50 bil­lion in fed­er­al income tax­es using ITINs, dur­ing an eight-year peri­od end­ing in 2003. The Amer­i­can Immi­gra­tion Coun­cil reports that ITIN fil­ers' paid more than $9 bil­lion in pay­roll tax­es (which fund Social Secu­ri­ty and [Medicare] sys­tems for which undoc­u­ment­ed immi­grants are inel­i­gi­ble) dur­ing 2010.
So now law­mak­ers want to fur­ther exclude undoc­u­ment­ed work­ers from the fis­cal sys­tem, which already culls their wages to fund many Social Secu­ri­ty and Medicare ben­e­fits that they can't redeem.
Accord­ing to Politi­co​'s analy­sis of a Trea­sury Inspec­tor Gen­er­al report, ​"in 2010, 2.18 mil­lion ITIN fil­ers col­lect­ed about $4 bil­lion in child tax cred­it refunds," but they also ​"report­ed $46.3 bil­lion in wages or an aver­age of about $21,240 per house­hold." In oth­er words, about 2 mil­lion real­ly poor house­holds got a lit­tle bit back to help care for their kids, and it's on their backs that some fis­cal hawks in Con­gress have decid­ed to curb ​"waste, fraud and abuse" in the tax code.
If law­mak­ers are look­ing for ​"waste" in the tax code, they should­n't look at child tax cred­its. The Cen­ter for Amer­i­can Progress points out that each $1 spent on the child tax cred­it yields $1.38 in eco­nom­ic growth. Mean­while, extend­ing the pro-rich Bush tax cuts would yield only about $0.35 on the dol­lar. And speak­ing of fraud and abuse, don't for­get that the same kind of tax war­fare on Capi­tol Hill has stymied a pro­pos­al for a small sur­tax on income above $1 mil­lion, which would gen­er­ate a cool $155 bil­lion over a decade.
If you sim­ply think tax­pay­ing immi­grants don't deserve to live with the same dig­ni­ty that oth­ers do, that's one thing. If you are ide­o­log­i­cal­ly com­mit­ted to pun­ish­ing work­ers with­out papers through the tax code, you won't be per­suad­ed by these facts.
But rea­son­able hard­work­ing peo­ple should under­stand that the real injus­tice of the tax sys­tem is that it's rigged against the most vul­ner­a­ble. While some in Wash­ing­ton try to exploit anti-immi­grant sen­ti­ment for polit­i­cal gain, they're duck­ing the prob­lem that more and more of the 99 per­cent are con­fronting: the sys­temic fraud that feeds greed at the top and divides the poor against each other.
Note: Post updat­ed to show that First Focus refers to fund­ing poli­cies for Medicare.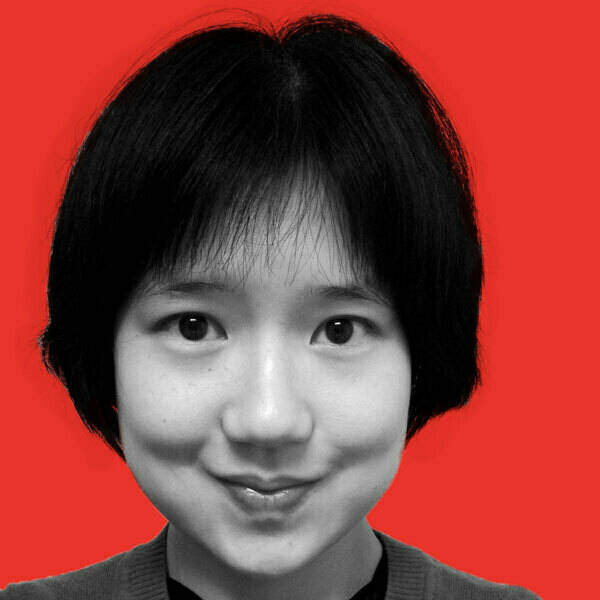 Michelle Chen is a con­tribut­ing writer at In These Times and The Nation, a con­tribut­ing edi­tor at Dis­sent and a co-pro­duc­er of the ​"Bela­bored" pod­cast. She stud­ies his­to­ry at the CUNY Grad­u­ate Cen­ter. She tweets at @meeshellchen.