How the Threat of Apocalypse Justifies American Empire
A new book argues that in the military's hands, warnings of world's end become self-fulfilling prophecies.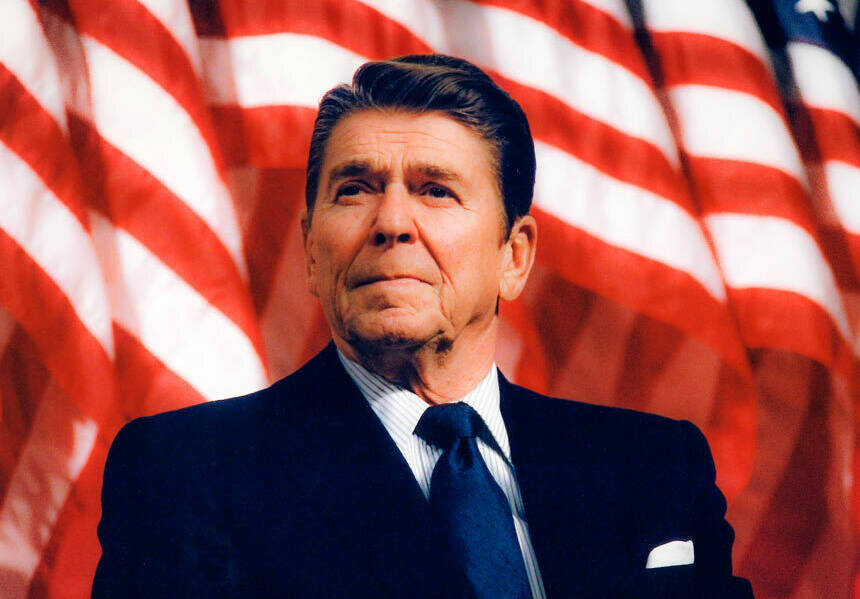 As any casu­al vis­i­tor to a mul­ti­plex or a megachurch will attest, the Amer­i­can imag­i­na­tion is in the grip of apoc­a­lyp­tic fan­ta­sy. We con­tin­u­al­ly redis­cov­er that the end is nigh, be it in the popcult fables of a zom­bie apoc­a­lypse or the Rev­e­la­tion porn of the Left Behind novels.
We should break the American addiction to world-disfiguring apocalyptic fantasy in favor of a "practical and inclusive radical optimism."
In The Amer­i­ca Syn­drome: Apoc­a­lypse, War and Our Calls to Great­ness, Bet­sy Hart­mann traces our apoc­a­lypse obses­sion back to the Puri­tans. Her argu­ment is point­ed: America's cen­turies-long courtship with world-end­ing calami­ty is cru­cial to the dis­tinc­tive­ly Amer­i­can brand of war­mak­ing. By con­tin­u­al­ly see­ing our­selves on the brink of cat­a­stro­phe, we ratio­nal­ize cat­a­stroph­ic mil­i­tary inter­ven­tions, one after anoth­er. This com­pul­sion to cast our­selves as the chief actors in the dra­ma of history's end stems, in Hartmann's view, from our Protes­tant cul­ture, which cre­at­ed a self-rat­i­fy­ing sense of our nation­al cho­sen­ness. ​"That Amer­i­cans are spe­cial and excep­tion­al, a cho­sen peo­ple to car­ry out God's will or else suf­fer dire con­se­quences, are held to be self-evi­dent truths," she writes. ​"So, too, is the belief that war is divine­ly justified."
King Philip's War — a 17th-cen­tu­ry cam­paign to exter­mi­nate Native Amer­i­cans — spurred the colonists into rever­ies over their role as the pro­tec­tors of Chris­t­ian civ­i­liza­tion. Cot­ton Math­er memo­ri­al­ized the Puri­tan migra­tion to the New World as ​"the last con­flict with the anti-Christ and the har­bin­ger of the impend­ing millennium."
Hart­mann argues that we should break the Amer­i­can addic­tion to world-dis­fig­ur­ing apoc­a­lyp­tic fan­ta­sy in favor of a ​"prac­ti­cal and inclu­sive rad­i­cal opti­mism like the kind expressed in the inscrip­tion on the side of the Scot­tish Par­lia­ment build­ing: ​'Work as if you live in the ear­ly days of a bet­ter nation.' "
She also cri­tiques the apoc­a­lyp­tic rhetoric of mod­ern envi­ron­men­tal­ism. In two clos­ing chap­ters on the overblown specter of over­pop­u­la­tion and the all-too-gen­uine threat of cli­mate change, she shows how far the mil­i­tarist-apoc­a­lyp­tic mind­set has over­tak­en the move­ment to save the plan­et. The pre­dict­ed ​"pop­u­la­tion bomb" now comes off as racist and impe­ri­al­ist fol­ly. Of Malthu­sian­ism, she writes:
It con­vinces many oth­er­wise well-mean­ing peo­ple that it is moral­ly jus­ti­fied to cur­tail the basic human and repro­duc­tive rights of poor peo­ple at home and abroad in order to save our­selves and the plan­et from oth­er­wise cer­tain doom.
Like­wise, the effort to cur­tail car­bon emis­sions slips too eas­i­ly into a vision of an anar­chic, vio­lence-rid­den social order at the out­er reach­es of West­ern civ­i­liza­tion, marked by waves of ​"cli­mate refugees" flee­ing ris­ing oceans and defor­esta­tion. As Hart­mann notes, these civ­i­liza­tion-engulf­ing hordes often turn out, on clos­er inspec­tion, to be stan­dard-issue eco­nom­ic migrants. They may be flee­ing con­di­tions exac­er­bat­ed by climb­ing tem­per­a­tures, but many are already long engaged in migra­to­ry search­es for geo­graph­i­cal­ly and sea­son­al­ly dis­persed work.
Polit­i­cal lead­ers from John Ker­ry to Barack Oba­ma to Bernie Sanders all signed on to a ver­sion of this fan­ta­sy by attribut­ing the Syr­i­an refugee cri­sis to cli­mate-induced drought — dis­tanc­ing the resource-deplet­ing régime of Bashar al-Assad from the con­se­quences of its own actions. This ​"cre­ates the impres­sion that such a mass migra­tion is a nev­erend­ing ​"new nor­mal." Hart­mann writes, ​"Rather than see­ing the cur­rent cri­sis as polit­i­cal­ly root­ed and time-lim­it­ed, we're encour­aged to believe that we're enter­ing a world of ​'per­ma­nent emergency.' "
Enter the Amer­i­can nation­al secu­ri­ty state. The defense estab­lish­ment has already ral­lied to des­ig­nate cli­mate change as a first-order nation­al secu­ri­ty threat — a move wel­comed by many environmentalists.
But, Hart­mann writes, we should be care­ful what we wish for:
Through the secu­ri­ti­za­tion of cli­mate change and dis­as­ter response, we are being taught to fear the dark peo­ple glob­al warm­ing will sup­pos­ed­ly set loose. … The more we accept that racial­ized apoc­a­lyp­tic vision of the future, the more we con­cede con­trol to the military.
And that, in turn, seems our short­est avail­able path to apoc­a­lypse now.