Audit of Apple's Chinese Factories Reveals Bandaid Reforms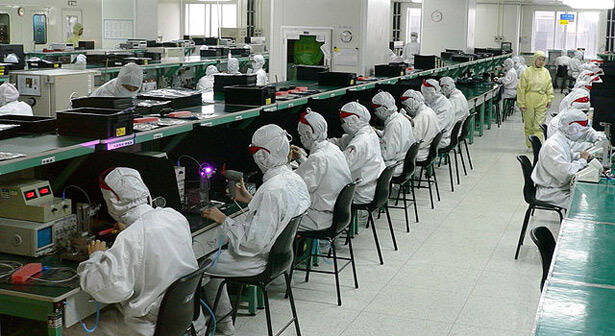 Apple wants you to know it's work­ing hard to fix the biggest bruise on its rep­u­ta­tion: the treat­ment of work­ers in its vast pro­duc­tion chain. So for the past sev­er­al months, the com­pa­ny has part­nered with the Fair Labor Asso­ci­a­tion, a main­stream watch­dog group, to audit fac­to­ry con­di­tions at Apple's most noto­ri­ous sup­pli­er com­pa­ny, Fox­conn. FLA says in its ​"reme­di­a­tion ver­i­fi­ca­tion" report that Fox­conn has tight­ened over­sight of its ultra-effi­cient machine.
But the changes have most­ly aimed to clean up some of the excess­es of Apple's labor sys­tem with­out shift­ing its fun­da­men­tal structure.
The FLA audit­ed three of the Tai­wan-based company's facil­i­ties, Guan­lan, Longhua and Cheng­du, and called for 360 reme­di­al actions, 284 of which had been offi­cial­ly com­plet­ed by the fac­to­ries as of the end of May. The remain­ing 76 actions are due by July 2013. The report high­light­ed progress on reg­u­la­tion of the com­pa­ny's intern­ship pro­gram and reforms on work­place health and safe­ty (respond­ing to long­stand­ing con­tro­ver­sy over stress­ful work­ing con­di­tions that activists blame for men­tal despair and sev­er­al work­er suicides).
Many phys­i­cal changes to improve work­er health and safe­ty have been made since the inves­ti­ga­tion, includ­ing the enforce­ment of ergonom­ic breaks, chang­ing the design of work­ers' equip­ment to guard against repet­i­tive stress injuries, updat­ing of main­te­nance poli­cies to ensure equip­ment is work­ing prop­er­ly, and test­ing of emer­gency pro­tec­tive equip­ment like eye­wash­es and sprin­klers. Fox­conn has also engaged con­sul­tants to pro­vide health and safe­ty train­ing for all employees.
How­ev­er, even with these changes, the core of Fox­con­n's labor prob­lems remains unre­solved: the ten­sion between work­ers' eco­nom­ic des­per­a­tion and their need for basic pro­tec­tions from exploita­tion. In part, this is because nei­ther the FLA nor even Apple can ful­ly address the under­ly­ing forces that push work­ers to insane lev­els of pro­duc­tion. Although labor unrest has inten­si­fied in recent years, there cur­rent­ly is no insti­tu­tion­al coun­ter­weight in the Chi­nese labor force – no gov­ern­ment reg­u­la­tor, inter­na­tion­al mon­i­tor, or union that will hold the line on work­ers rights against the pres­sure of glob­al consumerism.
The Hong Kong-based rights group Stu­dents and Schol­ars Against Cor­po­rate Mis­be­hav­ior (SACOM) warned that ​"most of the actions com­plet­ed by Fox­conn are changes at the pol­i­cy lev­el only, but few sub­stan­tial changes in labour prac­tices were found at this stage."
FLA admits one of the ​"most chal­leng­ing" reform issues at Fox­con­n's facil­i­ties (which col­lec­tive­ly employ some 178,000 work­ers) is the ten­sion between the need for a sus­tain­able income and the right to humane work­ing hours. FLA has set a goal for fac­to­ries to even­tu­al­ly com­ply with ​"the Chi­nese legal lim­it of 40 hours per week plus an aver­age of 9 hours of over­time per week" while still ​"pro­tect­ing work­er pay." SACOM's and oth­er groups' inde­pen­dent inves­ti­ga­tions sug­gest that work­ers have reg­u­lar­ly faced pres­sure to work well beyond 60 hours. (Pat­terns of abus­es at Fox­conn have been well doc­u­ment­ed by watch­dogs, despite the con­tro­ver­sy sparked by fic­tion­al­ized accounts by drama­tist Mike Daisey.)
Accord­ing to a SACOM report pub­lished ear­li­er this year on Fox­conn work­ers in Zhengzhou and Shen­zhen, a woman work­ing at the Longhua cam­pus refused over­time work on a Sat­ur­day and paid a heavy cost:
Her super­vi­sor did not approve it, but Chen did not go to work on that day. She was asked to move 3,000 box­es a day dur­ing the work shift as pun­ish­ment. The pun­ish­ment last­ed for 10 days. On the first day, she suf­fered from back­ache and could not sleep at all.
And since the vol­ume of work is a func­tion of both hours and wages, nom­i­nal ​"pro­tec­tions" lim­it­ing hours may cut deep into income unless they come with a com­pa­ra­ble pay raise. SACOM activist Deb­by Chan told In These Times that over­time is an indis­pens­able sup­ple­ment to mea­ger incomes:
As the basic salary of Fox­conn is not suf­fi­cient for liv­ing, work­ers always yearn to have over­time work so they can have a high­er income from the over­time pre­mi­ums. … SACOM [repeat­ed­ly] demands Fox­conn pro­vide a liv­ing wage for work­ers so they don't have to work exces­sive overtime.
Recent­ly ZDNet report­ed that due to antic­i­pat­ed reduc­tion of hours, some Fox­conn work­ers may sim­ply switch to new jobs at one of the count­less oth­er com­pa­nies with­out such restrictions.
The New York-based advo­ca­cy group Chi­na Labor Watch argued that con­dens­ing sched­ules per the FLA report has increased the ​"inten­si­ty of the hourly work":
Accord­ing to our fol­low-up inves­ti­ga­tion, the work­ers have to com­plete the work­load of 66 hours before with­in 60 hours now per week. As a result, the work­ers get low­er wages but have to work much hard­er and they are not sat­is­fied with the cur­rent situation.
In a fol­low-up cor­re­spon­dence with In These Times, CLW Exec­u­tive Direc­tor Li Qiang said, ​"The fac­to­ry is trans­fer­ring the cost onto the work­ers. Those fac­tors caused the resign­ing of the workers."
More­over, FLA's mon­i­tor­ing cov­ers a tiny sam­ple of the Fox­conn-Apple empire. CLW, which has inves­ti­gat­ed var­i­ous Apple-affil­i­at­ed man­u­fac­tur­ers besides Fox­conn, notes that ​"It is Apple''s entire sup­ply chain sys­tem that should be [held] respon­si­ble for the squeez­ing of workers."
So if Apple is unwill­ing to fun­da­men­tal­ly revamp its whole sup­ply chain, and Fox­conn is tweak­ing fac­to­ry con­di­tions but not the wage sys­tem, where will the solu­tion come from? Per­haps some­one should ask Fox­conn work­ers them­selves: Do they need a rep­re­sen­ta­tive body (not the Par­ty-run union appa­ra­tus) that allows work­ers to advo­cate for them­selves, set the terms of their labor, give them free­dom to col­lec­tive­ly bar­gain for mean­ing­ful reforms with­out sac­ri­fic­ing pre­cious income? Fox­conn work­ers still lack a tru­ly inde­pen­dent, work­er-led labor union. Accord­ing to SACOM's research, there is an over­all lack of com­mu­ni­ca­tion between labor and man­age­ment, and ​"work­ers are kept in the dark about the company's reme­di­al action plan."
SACOM argues, ​"Fac­to­ry inspec­tion alone can­not elim­i­nate labour rights vio­la­tions. A demo­c­ra­t­ic trade union trust­ed by work­ers is the most sus­tain­able solu­tion towards decent work­ing conditions."
The best fac­to­ry inspec­tors may be the work­ers them­selves: After all, they toil on the assem­bly line all day, not just dur­ing spot checks. They know when they're denied breaks or short­ed on wages, and they're experts on the fine dis­tinc­tion between work and exploita­tion. All they need is the pow­er to call their boss out.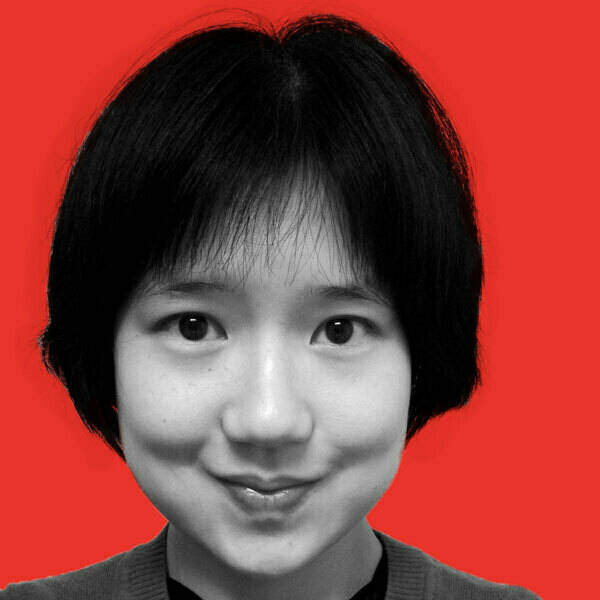 Michelle Chen is a con­tribut­ing writer at In These Times and The Nation, a con­tribut­ing edi­tor at Dis­sent and a co-pro­duc­er of the ​"Bela­bored" pod­cast. She stud­ies his­to­ry at the CUNY Grad­u­ate Cen­ter. She tweets at @meeshellchen.