Stop Calling It an Arbitration Agreement—Employers Are Forcing Workers to Give Up Their Rights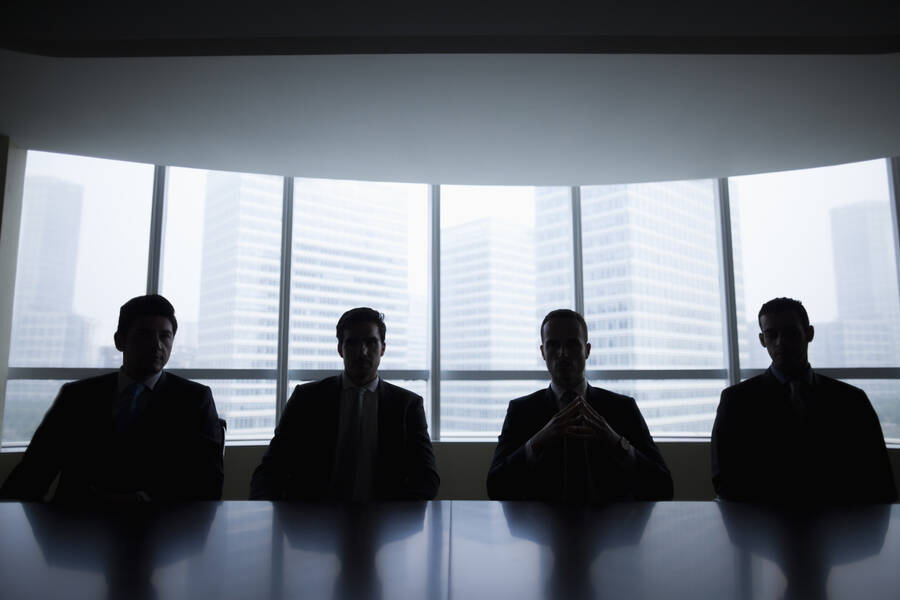 Trump-appointee Jus­tice Neil Gor­such begins his deci­sion for the major­i­ty in Epic Sys­tems v. Lewis, the land­mark arbi­tra­tion case decid­ed Mon­day at the Supreme Court, with a sim­ple set of ques­tions: ​"Should employ­ees and employ­ers be allowed to agree that any dis­putes between them will be resolved through one-on-one arbi­tra­tion? Or should employ­ees always be per­mit­ted to bring their claims in class or col­lec­tive actions, no mat­ter what they agreed with their employ­ers?" Jus­tice Gor­such and the rest of the five-Jus­tice con­ser­v­a­tive major­i­ty answered the first ques­tion in the affir­ma­tive and the sec­ond ques­tion in the neg­a­tive. In so doing, the Supreme Court has ush­ered in a future where almost all non-union pri­vate sec­tor work­ers — near­ly 94 per­cent of the pri­vate sec­tor work­force — will be barred from join­ing togeth­er to lit­i­gate most work­place issues, includ­ing wage theft, sex­u­al harass­ment and discrimination.
The deci­sion incor­rect­ly holds that because the Fed­er­al Arbi­tra­tion Act requires courts to treat arbi­tra­tion agree­ments on equal foot­ing with oth­er con­tracts, the Nation­al Labor Rela­tions Act, which explic­it­ly pro­tects work­ers who engage in con­cert­ed activ­i­ty for mutu­al aid or ben­e­fit, does not pro­tect work­ers' rights to lit­i­gate claims at work. But the prob­lem with the rul­ing goes much fur­ther: The entire deci­sion is premised upon a mas­sive fic­tion: that these arbi­tra­tion agree­ments, where­in the work­er los­es all access to court to bring a col­lec­tive action with her fel­low work­ers, are the result of an agree­ment between the work­ers and the employ­er. In real­i­ty, arbi­tra­tion agree­ments are manda­to­ry rules imposed uni­lat­er­al­ly by the employ­er — not two-sided agreements.
On April 2, 2014, Jacob Lewis, who was a tech­ni­cal writer for Epic Sys­tems, received an email from his employ­er with a doc­u­ment titled ​"Mutu­al Arbi­tra­tion Agree­ment Regard­ing Wages and Hours." The doc­u­ment stat­ed that the employ­ee and the employ­er waive their rights to go to court and instead agreed to take all wage and hour claims to arbi­tra­tion. Fur­ther­more, unlike in court, the employ­ee agreed that any arbi­tra­tion would be one-on-one. This ​"agree­ment" did not pro­vide any oppor­tu­ni­ty to nego­ti­ate, and it had no place to sign or refuse to sign. Instead, it stat­ed, ​"I under­stand that if I con­tin­ue to work at Epic, I will be deemed to have accept­ed this Agree­ment." The work­ers had two choic­es: imme­di­ate­ly quit or accept the agree­ment. This is not the hall­mark of an agree­ment; it is the hall­mark of a manda­to­ry rule that is uni­lat­er­al­ly imposed.
When Lewis tried to take Epic Sys­tems to court for mis­clas­si­fy­ing him and his fel­low work­ers as inde­pen­dent con­trac­tors and depriv­ing them of over­time pay, he real­ized that by open­ing the email and con­tin­u­ing to work, he waved his right to bring a col­lec­tive action or go to court. It is esti­mat­ed that approx­i­mate­ly 60 mil­lion Amer­i­cans have already been forced to sign such indi­vid­ual arbi­tra­tion agree­ments, and with Monday's deci­sion, they are cer­tain to spread rapidly.
From the open­ing ques­tions of the deci­sion to the sub­se­quent analy­sis, Jus­tice Gor­such and the con­ser­v­a­tive major­i­ty com­plete­ly paper over the forced nature of these ​"agree­ments." Gor­such describes the facts of this case thus­ly: ​"The par­ties before us con­tract­ed for arbi­tra­tion. They pro­ceed­ed to spec­i­fy the rules that would gov­ern their arbi­tra­tions, indi­cat­ing their inten­tion to use indi­vid­u­al­ized rather than class or col­lec­tive action pro­ce­dures." In address­ing why it is nec­es­sary to hon­or the waiv­er of class or col­lec­tive action, he writes, ​"Not only did Con­gress require courts to respect and enforce agree­ments to arbi­trate; it also specif­i­cal­ly direct­ed them to respect and enforce the par­ties' cho­sen arbi­tra­tion procedures."
But the work­ers in this case had no mean­ing­ful input or oppor­tu­ni­ty to nego­ti­ate the issue of arbi­tra­tion. Describ­ing the worker's deci­sion to open an email and not quit his job imme­di­ate­ly in this man­ner is at best delu­sion­al and at worst deceitful.
The entire struc­ture of the Supreme Court's mod­ern jurispru­dence on arbi­tra­tion agree­ments and class-action waivers is built on the idea that it is prop­er, appro­pri­ate and pre­ferred for those in pow­er to force oth­ers to waive their rights. But it wasn't always this way. In 1925, Con­gress passed the Fed­er­al Arbi­tra­tion Act (FAA), which sought to address the ani­mos­i­ty some judges had towards arbi­tra­tion, by requir­ing judges to treat arbi­tra­tion agree­ments like oth­er con­tracts. A 2015 Eco­nom­ic Pol­i­cy Insti­tute report describes the FAA as some­thing that was orig­i­nal­ly intend­ed to be applied ​"to a nar­row set of cas­es — com­mer­cial cas­es involv­ing fed­er­al law that were brought in fed­er­al courts on an inde­pen­dent fed­er­al ground." In essence, the FAA was designed so that busi­ness­es that nego­ti­ate con­tracts with each oth­er can choose have their claims heard by an arbi­tra­tor of their choos­ing. ​"But," the report explains, ​"in the 1980s, the U.S. Supreme Court turned the FAA upside-down through a series of sur­pris­ing deci­sions. These deci­sions set in motion a major over­haul of the civ­il jus­tice sys­tem. It is no exag­ger­a­tion to call the Supreme Court's arbi­tra­tion deci­sions in the 1980s the hid­den rev­o­lu­tion of the Rea­gan Court."
The mod­ern case that opened the door to the flood of arbi­tra­tion agree­ments was a 2011 Supreme Court case involv­ing a cou­ple that want­ed to bring a con­sumer class action against AT&T to chal­lenge a prac­tice where cell phone com­pa­nies offered ​"free" phones, but then charged cus­tomers the sales tax on the full val­ue of the phones. Jus­tice Scalia, writ­ing for the five-Jus­tice major­i­ty, treat­ed the cell phone con­tract as some­thing nego­ti­at­ed by the par­ties. He extolls the virtues of allow­ing these types of agree­ments because ​"afford­ing par­ties dis­cre­tion in design­ing arbi­tra­tion process­es is to allow for effi­cient, stream­lined pro­ce­dures tai­lored to the type of dis­pute." Scalia finds no issue with the fact that only one par­ty here had pow­er, and that it can be said with cer­tain­ty that in the his­to­ry of the world, no one has ever nego­ti­at­ed a cell phone con­tract with a carrier.
Now, to engage in most activ­i­ties, from sign­ing on to social media to buy­ing a phone or air­line tick­et to putting a rel­a­tive in a nurs­ing home, one is pro­vid­ed a forced con­tract with an indi­vid­ual arbi­tra­tion clause hid­ing inside. After Monday's deci­sion, it will be unlike­ly that many will be able to accept or remain at their jobs in the pri­vate sec­tor with­out sim­i­lar­ly waiv­ing their right to go to court or act col­lec­tive­ly to redress their rights.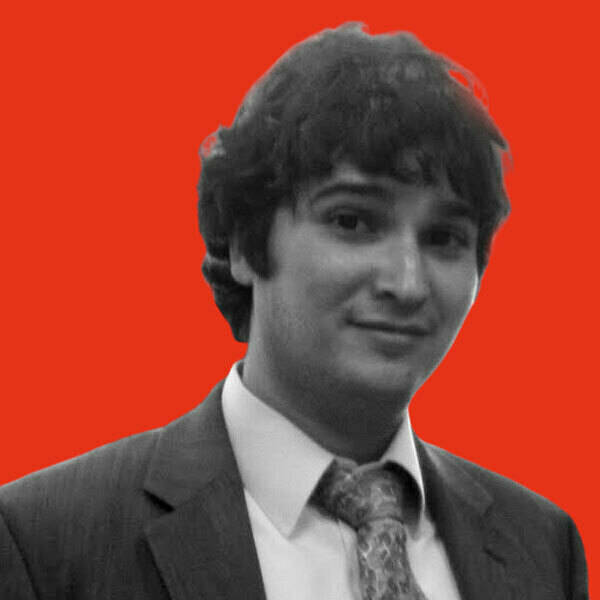 Moshe Z. Mar­vit is an attor­ney and fel­low with The Cen­tu­ry Foun­da­tion and the co-author (with Richard Kahlen­berg) of the book Why Labor Orga­niz­ing Should be a Civ­il Right.