Are Co-ops the Answer?
Around the world, people are democratizing the workplace.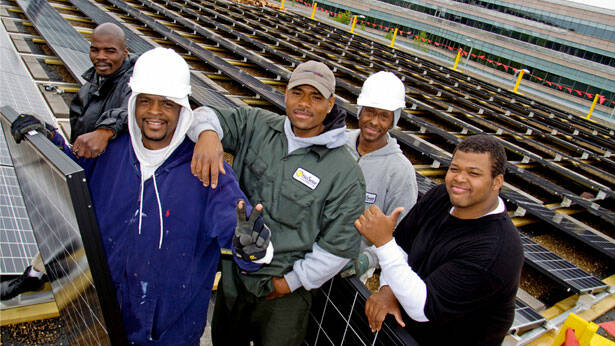 Long before the Occu­py move­ment sparked renewed protest of ris­ing inequal­i­ty, anoth­er glob­al move­ment was qui­et­ly engaged in build­ing a more demo­c­ra­t­ic econ­o­my. From cof­fee grow­ers in Kenya seek­ing a fair mar­ket price to work­er-owned green busi­ness­es reviv­ing the Amer­i­can Rust Belt, coop­er­a­tives are help­ing to spur a rein­ven­tion of work in a peri­od of world­wide recession.
Governmental support for co-ops is based on the principle that they can create employment as part of a mixed economy, most often in sectors where capital has retreated.
Glob­al­ly, an esti­mat­ed 1 bil­lion peo­ple are mem­bers of coop­er­a­tives, and many believe that the scope of work­er- and mem­ber-owned enter­pris­es across the world rep­re­sents a rev­o­lu­tion already in the mak­ing. With com­bined earn­ings rival­ing Canada's GDP, co-ops could be the fastest-grow­ing busi­ness mod­el by the end of the decade. To pro­mote aware­ness of their poten­tial, the Unit­ed Nations has declared 2012 the ​"Inter­na­tion­al Year of Coop­er­a­tives." Coop­er­a­tive orga­niz­ers, though they have gen­er­al­ly worked on a sep­a­rate track from protest move­ments, have called on Occu­py and oth­er mass move­ments to help build ​"an econ­o­my worth occupying."
"It was real­ly serendip­i­tous that the ​'Year of Coop­er­a­tives' hap­pened at the same time as the Occu­py move­ment," says Cheyen­na Weber of Sol­i­dar­i­tyNYC, a group that links social move­ments with ​"sol­i­dar­i­ty econ­o­my" ini­tia­tives. ​"There's so much atten­tion to this because peo­ple are inti­mate­ly aware that the eco­nom­ic cri­sis is not going away on its own … they're start­ing to get seri­ous about doing it themselves."
But do the swelling num­bers of coop­er­a­tive busi­ness­es con­sti­tute a force capa­ble of trans­form­ing the broad­er econ­o­my? Gov­ern­men­tal sup­port for co-ops, though increas­ing at the behest of the U.N., is based on the prin­ci­ple that co-ops can cre­ate employ­ment as part of a mixed econ­o­my, most often in sec­tors where cap­i­tal has already retreat­ed. And though most co-ops fol­low a set of sev­en prin­ci­ples – among them open mem­ber­ship, auton­o­my and con­cern for com­mu­ni­ty – there are sig­nif­i­cant dif­fer­ences in how direct­ly mem­bers or work­ers par­tic­i­pate in deci­sion-mak­ing and how explic­it­ly they engage with broad­er eco­nom­ic jus­tice movements.
More­over, because growth-ori­ent­ed coop­er­a­tives must con­tin­ue to com­pete in a cap­i­tal­ist mar­ket (though the Ever­green coop­er­a­tives in Cleve­land have been able to make use of a qua­si-pub­lic mar­ket that draws on the pur­chas­ing pow­er of local hos­pi­tals and uni­ver­si­ties), con­tra­dic­tions often emerge between the enterprise's busi­ness prac­tices and the val­ues it espous­es. While the Mon­drag­on coop­er­a­tives in Spain's Basque region – often con­sid­ered the most suc­cess­ful exam­ple of work­er-owned enter­prise – have been hailed for their col­lab­o­ra­tive han­dling of eco­nom­ic down­turn, pro­tect­ing jobs at home has neces­si­tat­ed an expan­sion of their oper­a­tions over­seas. Today, the group has more sub­sidiaries abroad than actu­al coop­er­a­tives, and uses a two-tier sys­tem of mem­ber­ship in which non­mem­bers are not eli­gi­ble to vote or share in oth­er ben­e­fits enjoyed by mem­bers. In Jan­u­ary 2011, one of Mondragon's appli­ance fac­to­ries in Poland became the tar­get of a go-slow strike from work­ers fight­ing stag­nant wages and the use of tem­po­rary workers.
Else­where in the world, work­er-owned enter­pris­es have also strug­gled with iden­ti­ty crises: Argentina's famous occu­pied fac­to­ry move­ment has suf­fered divi­sions between those fac­to­ries that seek legal recog­ni­tion from the state and via­bil­i­ty with­in a mar­ket econ­o­my and those that have main­tained an anti-cap­i­tal­ist stance and attempt to fur­ther the spread of occupations.
Though coop­er­a­tives rep­re­sent a promis­ing means of build­ing new eco­nom­ic mod­els, many activists are quick to point out that the old ones aren't going to dis­ap­pear with­out a fight. For this rea­son, Weber says, her group's ear­ly efforts to engage with Occu­py Wall Street (OWS) were some­times marked by dis­trust. ​"Cer­tain peo­ple are real­ly attached to the idea that coop­er­a­tives aren't rad­i­cal enough," she says. ​"But there's a ten­sion: You have to build some­thing, and you also have to cre­ate space for it to be built. We're look­ing for a way to push our vision as far as we can with­in exist­ing eco­nom­ic models."
With­in OWS, New York activists have start­ed two co-ops – a screen-print­ing guild and ​"Occu­Copy," which pro­vides print­ing and designs for pro­gres­sive groups – and are in the process of start­ing two more.
But beyond activists start­ing their own co-ops, the mod­el holds poten­tial because the num­ber of indi­vid­u­als involved in work­places that are par­tial­ly or ful­ly employ­ee-owned now great­ly exceeds mem­ber­ship in pri­vate sec­tor unions. Giv­en this fact, Gar Alper­ovitz, author of Amer­i­ca Beyond Cap­i­tal­ism, notes that activists could also play a greater role in orga­niz­ing with­in exist­ing coop­er­a­tives and sup­port­ing work­ers' efforts to become own­ers. After win­ning a reprieve of their plant's clos­ing with sup­port from local labor groups and Occu­py Chica­go in Feb­ru­ary, the Unit­ed Elec­tri­cal work­ers who famous­ly occu­pied the Repub­lic Win­dows and Doors plant in 2008 are now con­sid­er­ing pur­chas­ing the plant and run­ning it as a work­er co-op. And in March, the Unit­ed Steel­work­ers and Mon­drag­on announced details of a plan to devel­op man­u­fac­tur­ing coop­er­a­tives using a ​"union co-op mod­el." Both devel­op­ments rep­re­sent promis­ing mod­els of how tra­di­tion­al pro­gres­sive insti­tu­tions can fos­ter ini­tia­tives for demo­c­ra­t­ic ownership.
"Any seri­ous polit­i­cal move­ment has his­tor­i­cal­ly walked on two legs," says Alper­ovitz. ​"It had to involve protests, elec­tions and demon­stra­tions … [and]building a new direc­tion insti­tu­tion­al­ly… . We've got to do both."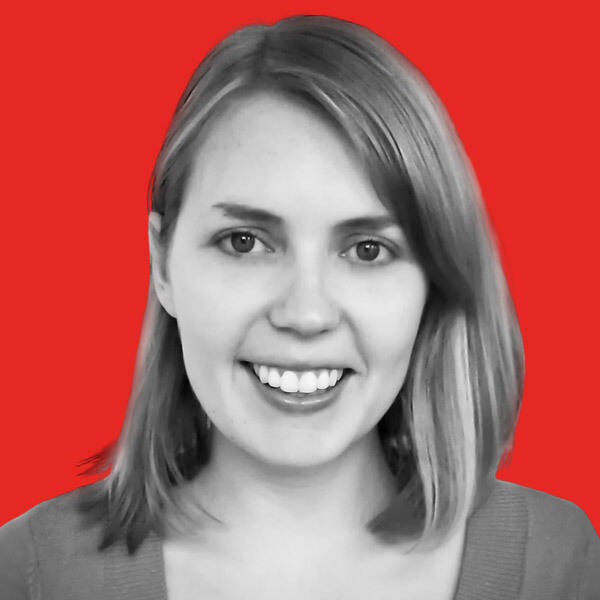 Rebec­ca Burns
is an award-win­ning inves­tiga­tive reporter whose work has appeared in The Baf­fler, the Chica­go Read­er, The Inter­cept and oth­er out­lets. She is a con­tribut­ing edi­tor at In These Times. Fol­low her on Twit­ter @rejburns.