Inside World's Economic Engine, Young China Redefines Class Consciousness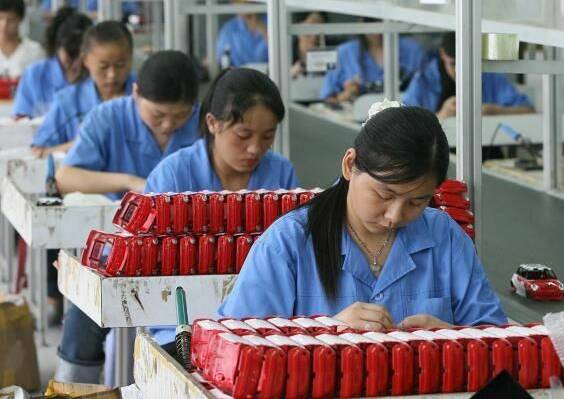 In every corner of the world young people are rocking their worlds, defying government crackdowns in Santiago and Sanaa, occupying beleaguered cities in America and Europe, challenging authoritarianism across the Global South. But one of the largest concentrations of youth on the planet seems relatively dormant: China's rising generation appears, at least in the Western media lens, to be too timid, cynical, or busy making money, to take on political struggles.
But to read China's fraught political geography, you need a long-range lens. A new report by the Hong Kong-based advocacy group China Labour Bulletin tracks the nascent Chinese labor movement from 2009 through 2011, examining a pattern of conflict, organizing and advocacy, and finds the seeds of a youth-led labor movement underpinned by a sense of growing economic injustice. Communication technology, migration, creative organizing tactics, and the sheer density of the popular mass are fueling thousands of labor protests in both the public and private sectors.
Socially and geographically, mobile young workers are starting to leverage their power within the political and economic establishment, according to the report:
Workers are becoming more proactive They are taking the initiative and not waiting for the government or anyone else to improve their pay and working conditions.
The protests have created an embryonic collective bargaining system in China. The challenge now is to develop that basic model into an effective and sustainable system of collective bargaining that benefits workers, improves overall labour relations and helps achieve the Chinese government's goals of boosting domestic consumption and reducing social disparity.
Their ability to organize is improving. A growing sense of unity among factory workers, combined with the use of mobile phones and social networking tools, has made it easier for workers to initiate, organize and sustain protests.
Worker protests are becoming more successful. Recent protests have secured substantial pay increases, forced managements to abandon unpopular and exploitative work practices, and even stalled the proposed take-over and privatization of SOEs.
Though China has earned a reputation as the world's preeminent sweatshop, its broader economic agenda centers on turning legions of workers into vast, politically obedient, domestic consumer class. The fragile social structure has shown some cracks lately, though, as workers discover their unique place in the global economic hierarchy. Workers with rising aspirations understand that they deserve equitable pay for the ​"cheap" labor that foreign capital readily exploits.
China Labour Bulletin cites a series of high-profile protests by Honda factory workers in 2010 as just one many examples of workers organizing to press for decent working conditions and wages. Troubles have been bubbling up in China's state-owned firms as well, as workers revolt in a ​"unified collective force" against the state's ruthless drive toward privatization.
On the other hand, a series of suicides by workers at the massive Foxconn electronics plant in southern China suggests a massive level of despair that hasn't yet crystallized into a proactive youth labor movement. And the rioting that erupted in Guangdong earlier this year suggested that when pushed to the brink, disenfranchised migrants will lash out against authoritarian social oppression.
The rapid pace of change, and the demographic upheaval driven by rural-to-urban migration, could be a catalyst for worker solidarity, though the scope of worker activism remains constrained. Geoffrey Crothall of China Labour Bulletin told In These Times:
There is without doubt a great deal of unity among workers at the factory level and to some extent at the industry and regional level, strikes in one factory leading to others in that sector but beyond that it is difficult to see how more widespread action could develop. The authorities are watching carefully and will clamp down very quickly on any organization that develops that could in their view politicize the workers movement.
So far, restive workers have won substantial pay hikes, both from employers and through the local mandatory minimum wage. Meanwhile, amid international public scrutiny, multinationals have made some hasty concessions (Foxconn wages in Shenzehn recently doubled—perhaps a suicide premium of sorts).
In some cases, worker militancy has compelled the All China Federation of Trade Unions, which is embedded with both the state and business interests, to pivot toward labor by strengthening collective bargaining mechanisms. But the government will likely find it increasingly difficult to contain or co-opt dissent as political consciousness converges with economic desperation in the workforce.
Media stereotypes tend to portray Chinese youth as a faceless army of job-sucking drones, or as carefree consumers racing toward a neoliberal dream. But as old state institutions wither and the ​"free market" moves into the vacuum, the ​"Chinese century's" generational arc may take a new revolutionary turn. The young workers who will determine China's social future seek more than material wealth, and while their aims are not yet clear-cut, they've emerged at the vanguard of their own long march.
— —  —  —  —  —  —  —  —  — —
Update: The full name of the organization, China Labour Bulletin, has been corrected.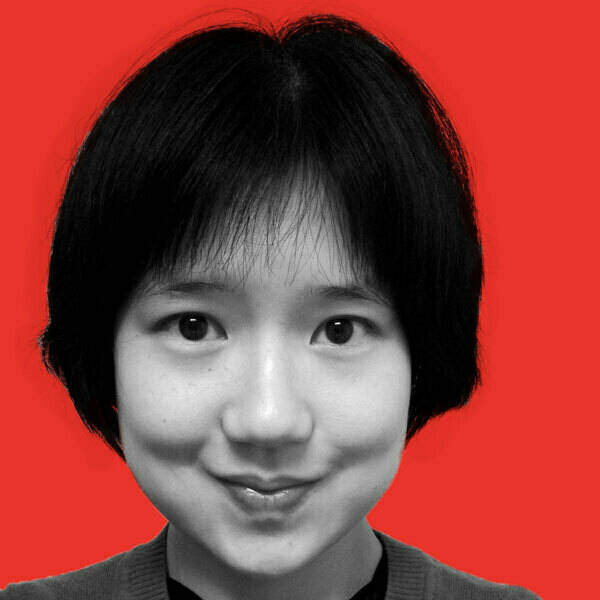 Michelle Chen is a contributing writer at In These Times and The Nation, a contributing editor at Dissent and a co-producer of the ​"Belabored" podcast. She studies history at the CUNY Graduate Center. She tweets at @meeshellchen.