The Walmart Way of Business: When Profits Go Up, Cut Health Care for 30,000 Employees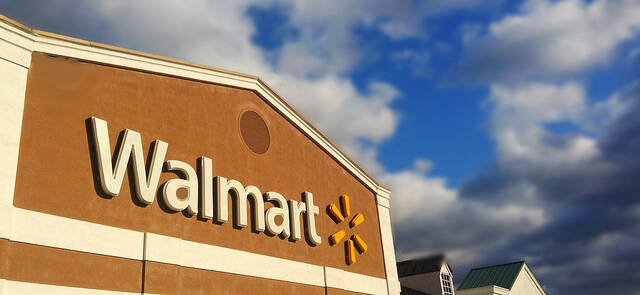 Reprinted with permission from AlterNet.
Walmart is a wildly successful company. Its ​"corporate fact sheet" online boasts that for ​"the fiscal year ended January 31, 2014, Walmart increased net sales by 1.6% to $473.1 billion and returned $12.8 billion to shareholders through dividends and share repurchases. Walmart ranked first on the 2014 Fortune 500 list of ​"the world's largest companies by revenue."
Yet despite the retail behemoth's growing financial prosperity, which greatly benefits the company's shareholders, executives and especially the Walton family, the company has now decided that poverty wages are not bad enough for its employees. It will also cut their benefits. Walmart just announced that it will both be cutting health care coverage altogether for 30,000 part-time employees (about 2 percent of its workforce) while increasing the premiums paid by its other employees. The size of the premium increases is significant—biweekly premiums for its lowest-cost employee plans will rise 19 percent from $3.50 to $21.90.
Walmart's latest move on health care is just the latest in its crusade to build a business empire based on cheap labor, one where even full-time workers need food stamps to survive. It is notorious for suppressing employee rights, going as far as to shut down entire stores that have unionized. In 2013, a Congressional report estimated that Walmart's failure to provide decent wages and benefits could cost taxpayers as much as $900,000 per store thanks to government provision of food stamps and other aid. Chances are that number will increase now.
Thanks to all this, the Waltons, the Walmart heirs, have more wealth than the bottom 40 percent of Americans — estimated at $102.7 billion in 2012.
Be one of the first
Help kick off the new era of In These Times! Without a media that brings people together and creates a written record of the struggles of workers, their voices will be fragmented and forgotten.
The mission of In These Times is to be that written record, and to guide and grow those movements.
We have a lot of work ahead of us, and that work starts today. Early support is the most valuable support, and that's why we're asking you to pitch in now. If you are excited for this new era of In These Times, please make a donation today.
Zaid Jilani is the investigative blogger and campaigner for the Progressive Change Campaign Committee. He is formerly the senior reporter-blogger for ThinkProgress.