Asghar Farhadi Is One of the Most Important Directors Working Today—And Trump Has Banned Him
The Iranian filmmaker's masterful, Oscar-nominated The Salesman shows the futility of progressives trying to tolerantly endure repressive regimes.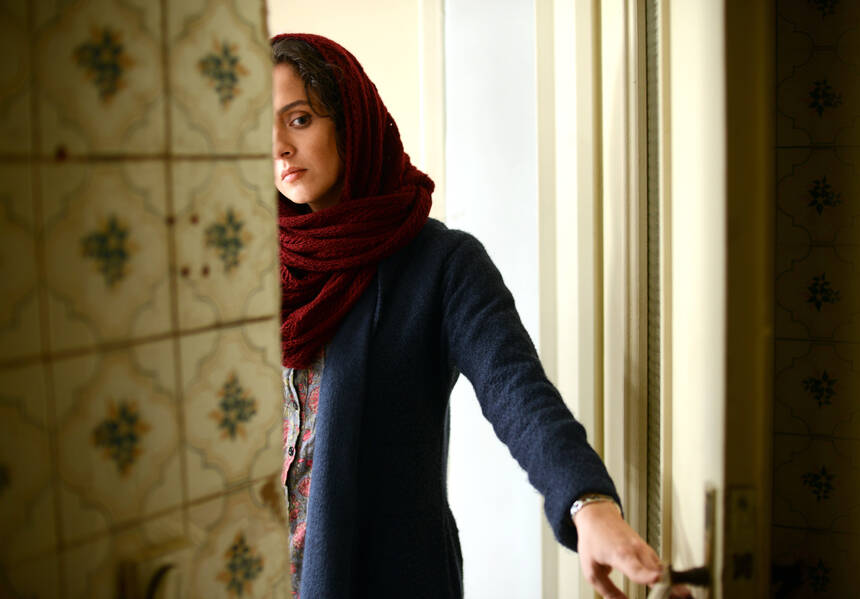 Whether or not Trump's travel ban prevents Asghar Farhadi from coming to the Oscars in March, it's clear by now the Iranian director is something of a master, from whom every narrative filmmaker should take a crash course in complex and resonant storytelling. Five of his seven features have been released in the U.S. over the last five years, all since A Separation (2011), a stunning collision of perspectives and agendas centering on a marriage coming apart and colliding with Sharia law. Fireworks Wednesday (2006), About Elly (2009) and The Past (2013) feature characters so convincingly stretched on the rack of their own contradictions and society's unbearable demands that by comparison, American and European dramas, even at their most hard-edged, feel mopey and simplistic. Acclaimed imported films can be enigmatic and rarefied, and I love those movies, but Farhadi's possess what is today a unique mixture of a sophisticated, don't-show-everything aesthetic and old-fashioned drama.
The fact that Rana left the door open boomerangs the responsibility and public humiliation back onto her (first introduced as bright and confident, she's under a cloud of shame and trauma for the rest of the film).
His new film, Oscar nominee The Salesman, begins with a rich metaphor any Lit 101 student can read: An entire apartment building begins to shudder and collapse, prompted by construction next door, and the occupants evacuate, a sequence Farhadi shoots in one swiveling, hyperventilating shot, ending with a close-up of a single window pane ruptured by a crack.
From that portentous salvo, Farhadi crafts his tale like a 1960s novelist: A now-displaced young couple, Emad (Shahab Hosseini) and Rana (Taraneh Alidoosti), settle on an apartment still filled with the possessions of the previous tenant, a ​"loose" woman who had ​"clients." They're also both rehearsing a theater-troupe performance of Arthur Miller's Death of a Salesman, which immediately positions them as modern progressives, like most of Farhadi's protagonists, tolerantly enduring Iran's repressive rules as they would the weather (Rana plays Linda Loman in a Shariah-law-mandated wig).
But the outside world cannot be ignored. While Emad is not home, Rana mistakenly leaves the apartment door open, and is assaulted — off-camera. We never see the incident itself, just as in A Separation we never see the pivotal moment of man-woman contact that sets fire to the whole story. All we see is blood on the steps outside, and Rana when Emad finds her in the ER: bloodied, semi-conscious, and having her scalp sutured.
The mystery of what exactly happened (Rana is cagey with details) creates a space of infinite horrible possibilities, for Emad and us. And the fact that Rana left the door open boomerangs the responsibility and public humiliation back onto her (first introduced as bright and confident, she's under a cloud of shame and trauma for the rest of the film). Was it a ​"client" of the old tenant? Jeopardizing her own honor puts Rana in danger of being classified as that kind of woman.
Emad must struggle to rectify his family's honor and turns detective, sleuthing out the owner of a set of dropped keys and, in the last act, having to confront his own traditionalist impulses. He goes too far, of course, returning to the condemned building with its cracked walls and cornering the culprit, but typically for Farhadi, the truth in this highly Manichean culture is far from simple — it is in fact a knot of moral ambiguities. Using Miller's play as a kind of counterpoint — an echo from the abyss between reality and our idealizations about life—The Salesman is densely layered with social critique. You can watch Farhadi's films just for their emotional torque, which is intense, but there are always significances right under the skin. In an early scene inside a crowded taxi, a female passenger makes everyone move around, but Farhadi keeps her provocatively off-frame. Even this passing moment suggests reams about the culture's ingrained misogyny and masculine anxiety. (Unlike other films about male vengeance run amok, the pathology is not the husband's, but his country's.)
Farhadi deserves every award they can offer, if only for his four-dimensional conception of character and his peerless skill at making his narratives seethe with tension and express larger issues in the same instant. It's almost Farhadi-esque that this most humane of artists is now on a blacklist by virtue of his country of origin (and the fact that our fearful leader has no business interests there). Farhadi has apparently decided to boycott the Oscars even if granted special dispensation to travel. We can only hope he wins, and Skypes in a dilly of a speech.
The Rise of a New Left
"An engrossing, behind-the-scenes account of our decade's breakout political movement." –Atossa Araxia Abrahamian
For a limited time, when you donate $30 or more to support In These Times, we'll send you a copy of the new book, The Rise of a New Left: How Young Radicals Are Shaping the Future of American Politics, by Raina Lipsitz.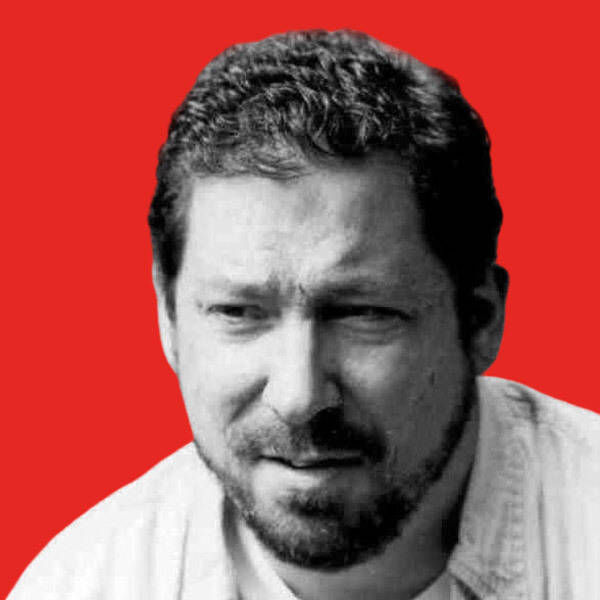 Michael Atkinson
is a film reviewer for
In These Times.
He has written or edited many books, including
Exile Cinema: Filmmakers at Work Beyond Hollywood
(
2008
) and the mystery novels
Hemingway Deadlights
(
2009
) and
Hemingway Cutthroat
(
2010
). He blogs at
Zero For Conduct
.