Asghar Farhadi Is One of the Most Important Directors Working Today—And Trump Has Banned Him
The Iranian filmmaker's masterful, Oscar-nominated The Salesman shows the futility of progressives trying to tolerantly endure repressive regimes.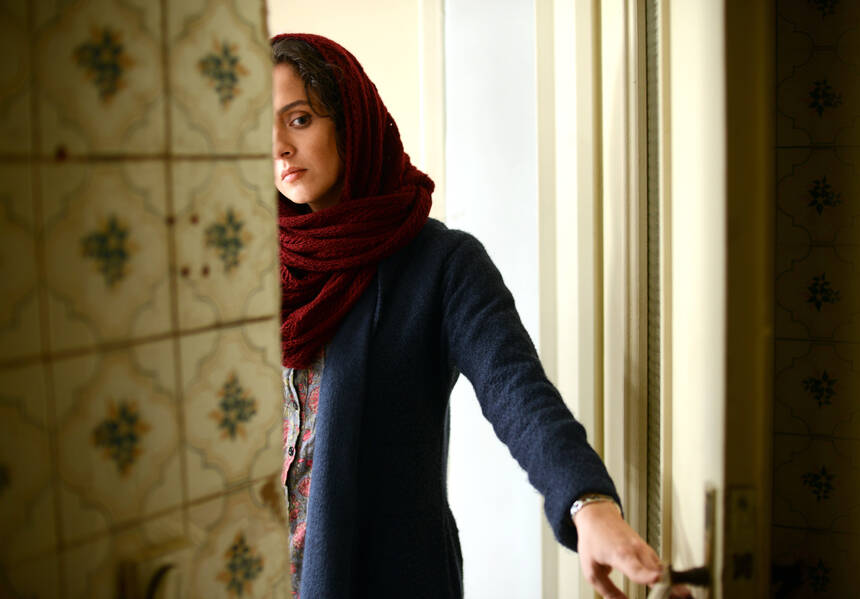 Whether or not Trump's trav­el ban pre­vents Asghar Farha­di from com­ing to the Oscars in March, it's clear by now the Iran­ian direc­tor is some­thing of a mas­ter, from whom every nar­ra­tive film­mak­er should take a crash course in com­plex and res­o­nant sto­ry­telling. Five of his sev­en fea­tures have been released in the U.S. over the last five years, all since A Sep­a­ra­tion (2011), a stun­ning col­li­sion of per­spec­tives and agen­das cen­ter­ing on a mar­riage com­ing apart and col­lid­ing with Sharia law. Fire­works Wednes­day (2006), About Elly (2009) and The Past (2013) fea­ture char­ac­ters so con­vinc­ing­ly stretched on the rack of their own con­tra­dic­tions and society's unbear­able demands that by com­par­i­son, Amer­i­can and Euro­pean dra­mas, even at their most hard-edged, feel mopey and sim­plis­tic. Acclaimed import­ed films can be enig­mat­ic and rar­efied, and I love those movies, but Farhadi's pos­sess what is today a unique mix­ture of a sophis­ti­cat­ed, don't‑show-everything aes­thet­ic and old-fash­ioned drama.
The fact that Rana left the door open boomerangs the responsibility and public humiliation back onto her (first introduced as bright and confident, she's under a cloud of shame and trauma for the rest of the film).
His new film, Oscar nom­i­nee The Sales­man, begins with a rich metaphor any Lit 101 stu­dent can read: An entire apart­ment build­ing begins to shud­der and col­lapse, prompt­ed by con­struc­tion next door, and the occu­pants evac­u­ate, a sequence Farha­di shoots in one swivel­ing, hyper­ven­ti­lat­ing shot, end­ing with a close-up of a sin­gle win­dow pane rup­tured by a crack.
From that por­ten­tous sal­vo, Farha­di crafts his tale like a 1960s nov­el­ist: A now-dis­placed young cou­ple, Emad (Sha­hab Hos­sei­ni) and Rana (Taraneh Ali­doosti), set­tle on an apart­ment still filled with the pos­ses­sions of the pre­vi­ous ten­ant, a ​"loose" woman who had ​"clients." They're also both rehears­ing a the­ater-troupe per­for­mance of Arthur Miller's Death of a Sales­man, which imme­di­ate­ly posi­tions them as mod­ern pro­gres­sives, like most of Farhadi's pro­tag­o­nists, tol­er­ant­ly endur­ing Iran's repres­sive rules as they would the weath­er (Rana plays Lin­da Loman in a Shari­ah-law-man­dat­ed wig).
But the out­side world can­not be ignored. While Emad is not home, Rana mis­tak­en­ly leaves the apart­ment door open, and is assault­ed — off-cam­era. We nev­er see the inci­dent itself, just as in A Sep­a­ra­tion we nev­er see the piv­otal moment of man-woman con­tact that sets fire to the whole sto­ry. All we see is blood on the steps out­side, and Rana when Emad finds her in the ER: blood­ied, semi-con­scious, and hav­ing her scalp sutured.
The mys­tery of what exact­ly hap­pened (Rana is cagey with details) cre­ates a space of infi­nite hor­ri­ble pos­si­bil­i­ties, for Emad and us. And the fact that Rana left the door open boomerangs the respon­si­bil­i­ty and pub­lic humil­i­a­tion back onto her (first intro­duced as bright and con­fi­dent, she's under a cloud of shame and trau­ma for the rest of the film). Was it a ​"client" of the old ten­ant? Jeop­ar­diz­ing her own hon­or puts Rana in dan­ger of being clas­si­fied as that kind of woman.
Emad must strug­gle to rec­ti­fy his family's hon­or and turns detec­tive, sleuthing out the own­er of a set of dropped keys and, in the last act, hav­ing to con­front his own tra­di­tion­al­ist impuls­es. He goes too far, of course, return­ing to the con­demned build­ing with its cracked walls and cor­ner­ing the cul­prit, but typ­i­cal­ly for Farha­di, the truth in this high­ly Manichean cul­ture is far from sim­ple — it is in fact a knot of moral ambi­gu­i­ties. Using Miller's play as a kind of coun­ter­point — an echo from the abyss between real­i­ty and our ide­al­iza­tions about life—The Sales­man is dense­ly lay­ered with social cri­tique. You can watch Farhadi's films just for their emo­tion­al torque, which is intense, but there are always sig­nif­i­cances right under the skin. In an ear­ly scene inside a crowd­ed taxi, a female pas­sen­ger makes every­one move around, but Farha­di keeps her provoca­tive­ly off-frame. Even this pass­ing moment sug­gests reams about the culture's ingrained misog­y­ny and mas­cu­line anx­i­ety. (Unlike oth­er films about male vengeance run amok, the pathol­o­gy is not the husband's, but his country's.)
Farha­di deserves every award they can offer, if only for his four-dimen­sion­al con­cep­tion of char­ac­ter and his peer­less skill at mak­ing his nar­ra­tives seethe with ten­sion and express larg­er issues in the same instant. It's almost Farha­di-esque that this most humane of artists is now on a black­list by virtue of his coun­try of ori­gin (and the fact that our fear­ful leader has no busi­ness inter­ests there). Farha­di has appar­ent­ly decid­ed to boy­cott the Oscars even if grant­ed spe­cial dis­pen­sa­tion to trav­el. We can only hope he wins, and Skypes in a dil­ly of a speech.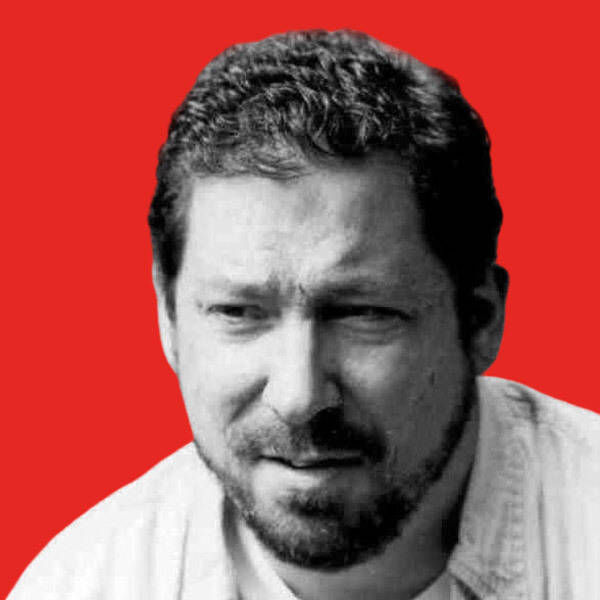 Michael Atkin­son
is a film review­er for
In These Times.
He has writ­ten or edit­ed many books, includ­ing
Exile Cin­e­ma: Film­mak­ers at Work Beyond Hol­ly­wood
(
2008
) and the mys­tery nov­els
Hem­ing­way Dead­lights
(
2009
) and
Hem­ing­way Cut­throat
(
2010
). He blogs at
Zero For Con­duct
.