Assassinated by the State
The federally sanctioned murder of a Black Panther.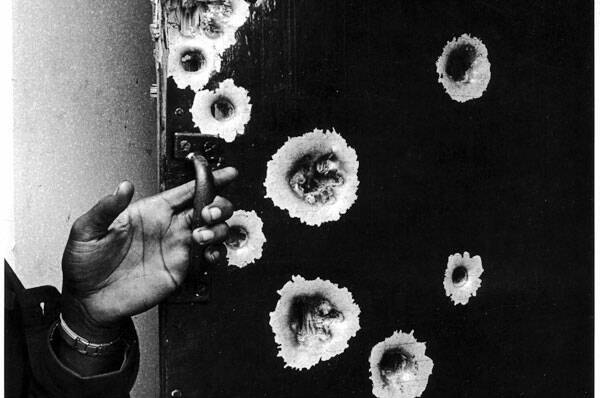 Jef­frey Haas tells a sto­ry that many of us have long wait­ed to read. His book, The Assas­si­na­tion of Fred Hamp­ton: How the FBI and the Chica­go Police Mur­dered a Black Pan­ther (Lawrence Hill Books, Novem­ber), is a much-need­ed cor­rec­tive to a bad­ly dis­tort­ed main­stream nar­ra­tive of a key event in the his­to­ry of the left and African-Amer­i­can pol­i­tics of the late ​'60s. Haas reveals just how deeply the Nixon Jus­tice Depart­ment was involved in the Chica­go police raid on Decem­ber 4, 1969, that killed Black Pan­ther Par­ty lead­ers Fred Hamp­ton and Mark Clark. Hamp­ton head­ed the Pan­thers' Chica­go branch and Clark the Peo­ria, Ill., branch.
It's clear that Hoover's designation of the Panthers as 'the greatest threat to the internal security of the country' provided law enforcement with a virtual license to kill.
It is now clear that Hamp­ton and Clark were vic­tims of a plot hatched by the FBI and exe­cut­ed by the Cook Coun­ty State's Attor­ney and Chica­go police offi­cers. Nonethe­less, con­ven­tion­al wis­dom por­trays the Pan­thers as the vil­lains. In 2006, Chicago's City Coun­cil, under pres­sure from the Fra­ter­nal Order of Police, vot­ed down a rou­tine city ordi­nance to name the block on which Hampton's mur­der took place in his honor.
The accu­mu­la­tion of facts pre­sent­ed in Haas' book por­trays Chica­go police as all too will­ing to vio­late the con­sti­tu­tion­al rights of Pan­ther mem­bers and sup­port­ers. He reveals the cyn­i­cal treach­ery of State Attor­ney Edward Han­ra­han, whose office planned the raid under the direc­tion of J. Edgar Hoover's Coun­ter­in­tel­li­gence Pro­gram (COIN­TEL­PRO). Haas also pro­vides a damn­ing por­tray­al of one obsti­nate judge's con­tin­ued attempts to thwart the legal process.
But Haas also offers cap­ti­vat­ing details that add col­or and con­text to those tur­bu­lent times. He evokes the infec­tious spir­it of change and activism that infused so many ide­al­is­tic young Amer­i­cans dur­ing the hal­lowed ​'60s. His accounts of grow­ing up Jew­ish and mid­dle-class in Atlanta, Ga., help locate the source of his uncon­ven­tion­al polit­i­cal lean­ings. Haas' grand­fa­ther, for exam­ple, was an attor­ney for Leo Frank, a Jew­ish fac­to­ry own­er who was lynched in Geor­gia after being wrong­ly accused of mur­der­ing a teenage girl. His father was deeply involved in the civ­il rights move­ment in the South. Rep. John Lewis (D‑Ga.), an icon of that move­ment, wrote the eulo­gy for his father's funeral.
Haas' fore­bears held rad­i­cal posi­tions for South­ern whites, and it seems Haas was sim­ply fol­low­ing ances­tral foot­steps when he aligned him­self with the emer­gent black rad­i­cal move­ment of the 1960s. Although many thought it unusu­al for an attor­ney with Uni­ver­si­ty of Chica­go cre­den­tials to eschew wealth and sta­tus to asso­ciate with black rad­i­cals, it was a nat­ur­al move for Haas.
His accounts of the life at the U of C law school, where he met a ​"per­sua­sive" Bernar­dine Dohrn, who would become the leader of the Weath­er­men fac­tion of Stu­dents for a Demo­c­ra­t­ic Soci­ety, evoke a peri­od infused with polit­i­cal pas­sions. At that time, Dohrn chaired a group that sent law stu­dents to the South for sum­mer jobs with civ­il rights lawyers. Haas was sent to his home, Atlanta.
"I had to go to Chica­go to take my first steps to con­front seg­re­ga­tion where I grew up," he writes. Though eas­i­ly par­o­died, the earnest ide­al­ism of those days pro­voked real change. Haas' vol­ume reminds us how impor­tant naïve and opti­mistic stu­dents were to top­pling bar­ri­ers of seg­re­ga­tion in the South.
Back in Chica­go, after pass­ing the bar and while defend­ing sus­pects arrest­ed dur­ing the vio­lence that erupt­ed fol­low­ing the 1968 assas­si­na­tion of Dr. Mar­tin Luther King, Jr., Haas met a like-mind­ed attor­ney named Den­nis Cun­ning­ham. They formed a friend­ship and part­ner­ship, and in 1969 they joined with two oth­er lawyers to open the People's Law Office, which has since gained an inter­na­tion­al rep­u­ta­tion for con­sci­en­tious­ly defend­ing vic­tims of overzeal­ous law enforcement.
Haas also pro­vides some his­tor­i­cal con­text for the rise of the Black Pan­ther Par­ty, a group start­ed in 1966 by col­lege stu­dents Huey P. New­ton and Bob­by Seale to address issues of police bru­tal­i­ty in their home­town of Oak­land, Calif. Seale and New­ton decid­ed to form an orga­ni­za­tion of armed vol­un­teers to con­front abu­sive police offi­cers direct­ly. At the time, it was still legal to bran­dish uncon­cealed weapons in California.
The idea that African-Amer­i­cans could phys­i­cal­ly resist police mis­treat­ment was very attrac­tive to urban black youth of that era. I was one of them. And, like me, many had grown weary of watch­ing non­vi­o­lent pro­test­ers for civ­il rights endure humil­i­at­ing beat­ings at the hands of police.
The Black Pan­ther Party's dis­ci­plined audac­i­ty offered black youth an alter­na­tive that res­onat­ed with the mil­i­tant tenor of the times. Although the group embraced a qua­si-Marx­ist ide­ol­o­gy and provoca­tive­ly chal­lenged police author­i­ty, it spread like wild­fire – most­ly in the urban north. Their urgent sense of com­mit­ment to social jus­tice per­ma­nent­ly altered the street-gang cul­ture of urban America.
The first Pan­ther office opened in Chica­go in Novem­ber 1968. Fred Hamp­ton, a charis­mat­ic 20-year-old who for­mer­ly led the May­wood, Ill., NAACP youth chap­ter, was giv­en the lead­er­ship role by Bob­by Rush, now an Illi­nois con­gress­man, but then the Defense Min­is­ter of the Illi­nois Black Pan­thers. Haas gives us one of the few accounts of Hampton's life out­side of his con­nec­tion to the Pan­thers. Hamp­ton grew up in Chicago's south­ern sub­urbs, the third child of Louisiana immi­grants Fran­cis and Iberia Hampton.
The true strength of this book is Haas' metic­u­lous recon­struc­tion of the par­tic­u­lars that led to the par­tial vic­to­ry (the plain­tiffs received a $1.85 mil­lion set­tle­ment, although the gov­ern­ment admit­ted no wrong­do­ing) and legal vin­di­ca­tion of the People's Law Office. He details how the FBI, the Cook Coun­ty State's Attorney's office and the Chica­go police con­spired to assas­si­nate Fred Hamp­ton and Mark Clark. He clear­ly reveals, for exam­ple, how COIN­TEL­PRO, which sought to ​"neu­tral­ize" black lead­ers, pro­vid­ed moti­va­tion for the Hamp­ton mur­der. The book's exhaus­tive account of this inci­dent is one of the few inves­ti­ga­tions to explore the Hamp­ton assas­si­na­tion. This is odd because many strands of U.S. his­to­ry con­verge at this point. The FBI's COIN­TEL­PRO pro­gram, uncov­ered in 1973 by the Sen­ate Select Com­mit­tee on Intel­li­gence, chaired by Ida­ho Sen­a­tor Frank Church, sought to ​"pre­vent the rise of a mes­si­ah who could uni­fy and elec­tri­fy the mil­i­tant Black Nation­al­ist move­ment." That FBI direc­tive helps us under­stand just how deeply the fed­er­al gov­ern­ment feared the Black Pan­thers and some­one like Fred Hamp­ton. A pop­u­lar leader with great poten­tial, Hamp­ton embod­ied the elec­tri­fy­ing appeal of the Black Pan­ther Par­ty among a cer­tain seg­ment of black youth.
In ret­ro­spect, it's clear that Hoover's des­ig­na­tion of the Pan­thers as ​"the great­est threat to the inter­nal secu­ri­ty of the coun­try" pro­vid­ed law enforce­ment with a vir­tu­al license to kill. What's more, the reck­less brava­do of the Pan­thers often pro­vid­ed police a con­ve­nient pretext.
Haas' impor­tant book clar­i­fies how the racial para­noia of an out-of-touch fed­er­al gov­ern­ment pro­duced a deceit­ful pol­i­cy that trashed con­sti­tu­tion­al rights even as it ignored legit­i­mate grievances.
This book should alter the con­ven­tion­al wis­dom that the Pan­thers were a dan­ger­ous threat that the police had to elim­i­nate at all costs. Haas reveals that the cost was much too high.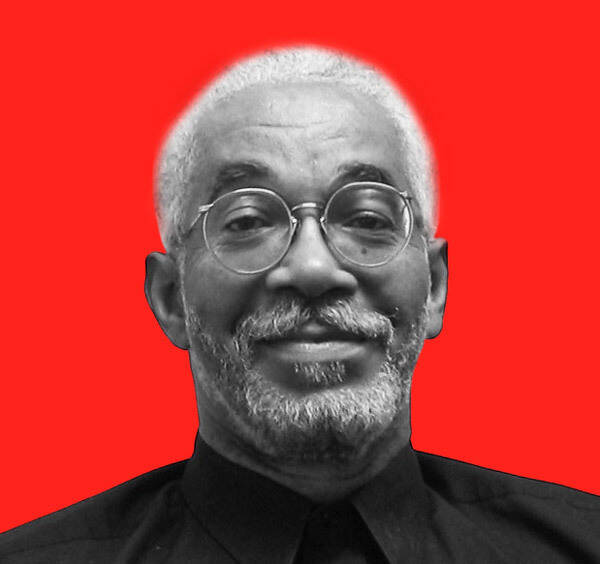 Sal­im Muwakkil
is a senior edi­tor of
In These Times
, where he has worked since
1983
. He is the host of The
Sal­im Muwakkil
show on WVON, Chicago's his­toric black radio sta­tion, and he wrote the text for the book
HAROLD: Pho­tographs from the Harold Wash­ing­ton Years
.