Assisted Living Facility Staffer Says He Was Fired for Organizing His Coworkers During the Pandemic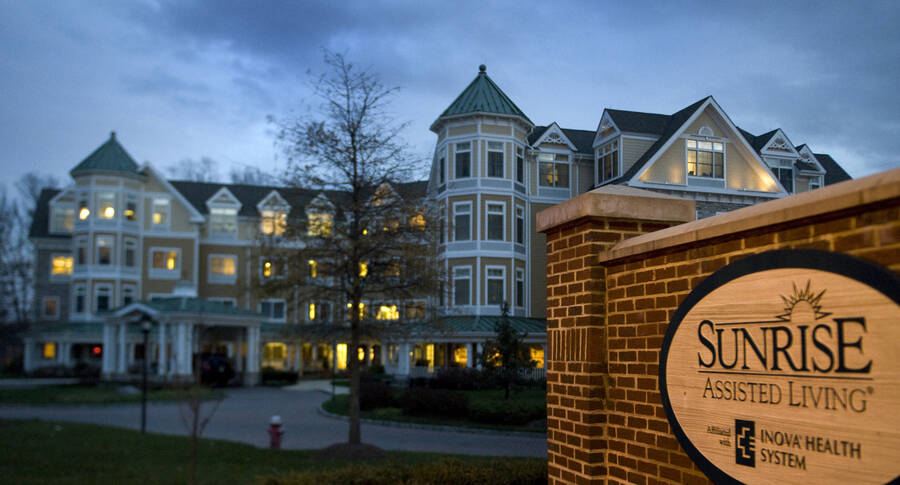 In March of this year, Schuyler Stall­cup was work­ing as an ​"activ­i­ties assis­tant" at an assist­ed liv­ing facil­i­ty in Lin­coln Park, Chica­go, owned by Sun­rise Senior Liv­ing. For the past year and a half, he had spent his days plan­ning and lead­ing recre­ation­al activ­i­ties for the elder­ly res­i­dents, work­ing to keep them enter­tained and engaged. When the coro­n­avirus cri­sis hit, he decid­ed that it was time to start orga­niz­ing his cowork­ers. That's when the trou­ble began.
By the mid­dle of May, Stall­cup was fired. He says that his employ­er fired him on a flim­sy pre­text, as retal­i­a­tion for work­place orga­niz­ing that start­ed with a sin­gle peti­tion, and grew into a union cam­paign. He has filed a com­plaint with the Nation­al Labor Rela­tions Board seek­ing to be rein­stat­ed. His is a dis­turb­ing sto­ry that illus­trates the dif­fi­cul­ties of try­ing to improve work­places from the inside in the midst of a health cri­sis that has every­one on edge.
Sun­rise Senior Liv­ing is a nation­al chain of more than 300 assist­ed liv­ing facil­i­ties, employ­ing thou­sands of non-union work­ers. Anti-union mate­r­i­al is a stan­dard part of employ­ee train­ing. Stall­cup was mak­ing $15 an hour in March, watch­ing with dread as Covid struck. Staffing lev­els began drop­ping as employ­ees called in sick, or were forced to stay home to take care of their chil­dren. Fam­i­ly vis­its for res­i­dents were put on hold, which meant that the remain­ing Sun­rise staffers, already over­worked, were forced to spend more time inter­act­ing with res­i­dents to keep them from becom­ing iso­lat­ed and agi­tat­ed. On top of that, masks were in short sup­ply — Stall­cup said it was not until mid-April when Sun­rise was able to issue fresh masks to every­one for their shift each day.
On March 17, Stall­cup sub­mit­ted a peti­tion to his man­ag­er, signed by about 30 cowork­ers — rough­ly half of the total front­line staff. It called for two weeks of addi­tion­al paid sick leave, increased staffing, a ​"clear­ly artic­u­lat­ed plan" for how to stop Covid from spread­ing in the facil­i­ty, and child­care sub­si­dies and free meals for employ­ees. Of these demands, the com­pa­ny only end­ed up grant­i­ng free meals. Each free meal saved employ­ees three dollars.
In a sworn affi­davit filed with the Nation­al Labor Rela­tions Board, Stall­cup says that his super­vi­sor warned him that he shouldn't have cir­cu­lat­ed the peti­tion, and then sent him back to work. But he could see that the issues he had raised were not being addressed. ​"There was so much fear and uncer­tain­ty," he said. ​"We would have days when all the care­givers [who pro­vide direct patient care] would call out and there would be no one there. Those of us in activ­i­ties would be doing those tasks."
By ear­ly April, Stall­cup decid­ed that Sun­rise need­ed a union. He began talk­ing to cowork­ers, dur­ing breaks, after work, and on social media. On April 7, he says, he began post­ing union fliers and infor­ma­tion­al mate­r­i­al in the break room, and quick­ly gar­nered 15 to 20 ver­bal com­mit­ments of inter­est. Only a few days lat­er, though, two cowork­ers who had been enthu­si­as­tic sup­port­ers of the idea began to say they want­ed noth­ing to do with it. The chill of fear had begun to creep in to the nascent campaign.
In the first week of May, man­age­ment came for Stallcup's job. They accused him of dis­abling an alarm con­nect­ed to a door lead­ing to a sec­ond-floor patio area, where staff took res­i­dents out­side to get fresh air. ​"I imme­di­ate­ly rec­og­nized it was retal­ia­to­ry," Stall­cup said. Not only does he say he didn't do it dur­ing the shift in ques­tion, but also that turn­ing off the alarm was a ​"com­mon and approved prac­tice" for the entire pre­vi­ous sum­mer, because for­get­ful res­i­dents tend­ed to acci­den­tal­ly set off the loud alarm, star­tling many oth­er res­i­dents. He was also accused of ​"leav­ing res­i­dents unat­tend­ed" — a charge, he says in his writ­ten state­ment to the NLRB, that is ​"a par­tic­u­lar­ly and obvi­ous­ly friv­o­lous alle­ga­tion as Sun­rise is an assist­ed-liv­ing com­mu­ni­ty mean­ing res­i­dents are left unat­tend­ed con­stant­ly and the staffing lev­els make it math­e­mat­i­cal­ly and func­tion­al­ly impos­si­ble for res­i­dents to nev­er be unattended."
Nev­er­the­less, fol­low­ing an inter­nal ​"inves­ti­ga­tion" by man­age­ment, Stall­cup was fired in mid-May. He believes it was direct retal­i­a­tion for his peti­tion and union orga­niz­ing. ("They were always on the ball for union bust­ing," he said rue­ful­ly. ​"Not so much for a pandemic.")
Asked about Stallcup's alle­ga­tions about Sun­rise and the cir­cum­stances sur­round­ing his fir­ing, a Sun­rise Senior Liv­ing spokesper­son sent the fol­low­ing state­ment: ​"We do not com­ment on lit­i­ga­tion mat­ters or issues relat­ed to for­mer team mem­bers. Sun­rise is proud of its long­stand­ing Open Door Pol­i­cy, which demon­strates the Company's com­mit­ment to hear, lis­ten to, and sup­port team mem­bers to be suc­cess­ful at Sun­rise. More­over, Sun­rise of Lin­coln Park has had a suf­fi­cient sup­ply of per­son­al pro­tec­tive equip­ment (PPE) con­sis­tent­ly over the past sev­er­al months and has been care­ful­ly fol­low­ing applic­a­ble guid­ance from the local depart­ment of health, CDC, and oth­er gov­ern­ment author­i­ties. Team mem­bers have been trained and retrained regard­ing appro­pri­ate use of PPE includ­ing masks, googles, gowns, gloves and face shields."
Anoth­er cur­rent employ­ee at Sun­rise, who asked to remain anony­mous out of fear of retal­i­a­tion from man­age­ment, cor­rob­o­rat­ed much of Stallcup's sto­ry. The employ­ee said that in the ear­ly days of the coro­n­avirus cri­sis, work­ers were giv­en a sin­gle mask in a paper bag with their name on it, which they reused each day at work. After Stall­cup began his orga­niz­ing cam­paign, the employ­ee said, ​"it became appar­ent that peo­ple were very scared" — fear­ing that they might lose their jobs if man­age­ment came to know that they were asso­ci­at­ed with the union effort.
And in fact, it seems that Stallcup's fir­ing has suc­cess­ful­ly caused the orga­niz­ing at the Lin­coln Park Sun­rise facil­i­ty to grind to halt. Stall­cup him­self spoke to an attor­ney and to union orga­niz­ers after he was fired, and is hop­ing to be rein­stat­ed after an NLRB rul­ing. But that process can be painful­ly slow. In the mean­time, he says, the remain­ing employ­ees have not con­tin­ued to pur­sue the union dri­ve after see­ing him lose his job.
The staffing issues that he asked the com­pa­ny to address in his peti­tion months ago still per­sist, accord­ing to the cur­rent Sun­rise employ­ee. Since Stall­cup left, ​"his depart­ment is real­ly bare," his for­mer cowork­er said. ​"He was so good with the residents."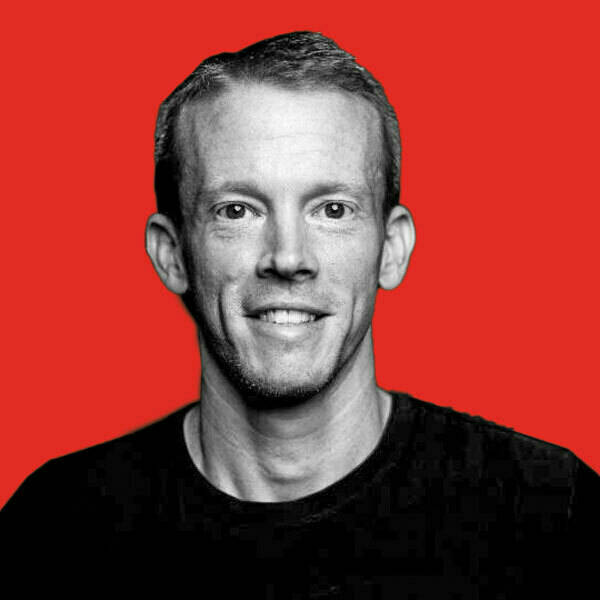 Hamil­ton Nolan is a labor reporter for In These Times. He has spent the past decade writ­ing about labor and pol­i­tics for Gawk­er, Splin­ter, The Guardian, and else­where. You can reach him at Hamilton@​InTheseTimes.​com.