Bankruptcy Scheme Shafts Coal Miners
Patriot Coal wins in bankruptcy court, reneges on retiree benefits.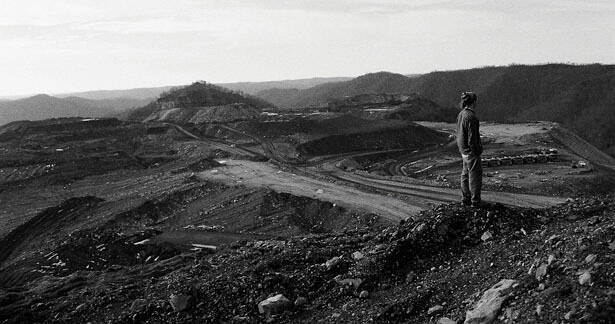 When a kid snatches an old lady's purse, it's punished as a crime. But when a corporation manipulates bankruptcy law to deny thousands of retired coal miners benefits they labored their entire lives to earn, it's endorsed by federal court.
Five years after its creation, Patriot employs about 4,200 and bears inherited responsibility for five times that many retirees.
Late last month, a bankruptcy judge sanctioned a scheme in which corporations create shill companies with a dram of assets and a sea of retiree responsibilities. Such a debt-burdened outfit quickly goes bust. Bankruptcy court, the judge said, can't consider the intent of a company's creation, but can approve a plan to reorganize it by betraying decades of promises to retirees.
Corporations have reneged many times before on pledges for pensions and retiree medical benefits. This, however, is a new twist on that old scam. It's alarming because what the bankruptcy court approved provides a template for companies angling to reduce costs by abandoning their commitments to retirees. It's a swindle that must be stopped.
Of course, lots of people get hurt in bankruptcies, not just workers. All kinds of creditors — from the local accounting firm to the big copy paper provider — get stuck with cents on the dollar owed. But this case, the Patriot Coal Corp. case, is different. That's because Patriot's bankruptcy was deliberate. Peabody Energy kneecapped Patriot on purpose at the outset.
​"There can be no Patriot Coal stock to dispute, or tonnage payments to negotiate, or companies to reorganize, unless there are men and women willing to bend their knees to excavate coal."
So said Bankruptcy Judge Kathy A. Surratt-States in her decision. Peabody and Patriot would not exist without those bended knees.
The judge also noted the suffering of workers, more than 900 of whom wrote to her:
Many discuss the horrendous conditions of the coal mines when those individuals first began to work, and how hard it was to achieve the promises made pursuant to both the previous and the current CBAs [collective bargaining agreements]. Some discuss how physically, mentally and emotionally grueling being a coal miner was, many of whom worked as coal miners for over 30 years — a sacrifice made with due consideration of the promised health care from cradle to grave. …

Many coal miners talk of six (6) and seven (7) day work-weeks, of over 12 hours a day. Some letters discuss various injuries sustained while working in coal mines, limbs of self and relatives lost, and the lives lost of relatives and friends … And, as counsel for the UMWA [United Mine Workers of America] so eloquently stated, many current and retired coal miners do not have cost spreading abilities, because, for many, cost spreading ​"means cutting your pills in half. Cost spreading abilities for retirees means making a choice today over medicine or food."
And then she said none of it mattered. She contended she was forbidden from considering that. She also insisted that under bankruptcy law she couldn't take into account whether Peabody, the world's largest private-sector coal company, deliberately established Patriot in such a way that it would fail so that it could receive sanction through bankruptcy to desert its retiree health care obligations.
Peabody ​"spun off" Patriot coal in 2007 in what sounds like a pretty bad deal for Patriot. Peabody gave Patriot 13.3 percent of Peabody's coal reserves and about 40 percent of Peabody's health care liabilities.
Patriot showed a fondness for debt, however. In 2008, it bought Magnum Coal Co., a similarly debt-hobbled firm. Arch Coal set up Magnum in 2005 by giving it 12.3 percent of Arch assets and 96.7 percent of Arch's retiree health care liabilities.
Five years after its creation, Patriot employs about 4,200 and bears inherited responsibility for five times that many retirees.
It's no wonder then, that by 2010, saddled with debt loaded on it by both Peabody and Arch, Patriot began losing money. It filed for bankruptcy in 2012.
The bankruptcy judge explained it this way: ​"There are several events that catalyzed Debtors' [Patriot's] bankruptcy filing. Above all other reasons however are the liabilities that Debtors [Patriot] inherited from Peabody and Arch."
Patriot's obligations to retirees and their family members exceeded $1.6 billion. But more than 90 percent of the miners owed these benefits never worked a day for Patriot. They were employed by Peabody, Arch and their subsidiaries.
The bankruptcy judge approved a plan under which Patriot would replace that obligation with a $300 million fund — a fund worth less than 19 percent of what was promised the retirees. Also, Patriot would place in the fund royalty payments that the bankrupt company contends could be worth ​"tens of millions" of dollars. Finally, the UMWA would receive 35 percent ownership of the bankrupt company — an ​"asset" the court contended could be sold to help finance the retiree health care fund.
None of this gets close to covering $1.6 billion in obligations. Thousands of miners and retirees have protested Patriot's efforts to escape its commitments, marching in the streets of St. Louis and Charleston, W.Va. And the UMWA, which represents about 40 percent of Patriot's hourly workforce, has said it will appeal.
The judge noted that the bankruptcy code requires that the court treat all parties fairly and equitably and that this standard was intended to disperse the burden of saving a company and to ensure that debtors did not seek reorganization on the backs of retirees.
Still, the judge allowed Patriot to reorganize on the backs of retirees. And on the backs of current workers whose labor contract will be broken and whose pay and benefits will be slashed.
When employers promise pensions or retiree health care, workers count on it as deferred compensation. It is money earned now but received later. When a bankruptcy judge approves rescinding those earned benefits, the court grants the corporation authorization to take money out of workers' wallets — permission to pickpocket. It's a crime when committed on the street. It's a crime bankruptcy courts should forbid when it's clear the failed company was set up to go bust and rob retirees of earned benefits. If the UMWA loses on appeal, Congress must change the federal bankruptcy code to forbid this new method of mugging workers.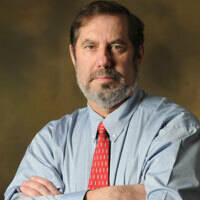 Leo Gerard is international president of the United Steelworkers Union, part of the AFL-CIO. The son of a union miner; Gerard started working at a nickel smelter in Sudbury, Ontario, at age
18
, and rose through the union's ranks to be appointed the seventh international president Feb.
28
,
2001
. For more information about Gerard, visit
usw​.org
.