Barely a Teenager and Marked for Life
Federal law requiring juvenile sex offenders to register as predators for life does more harm than good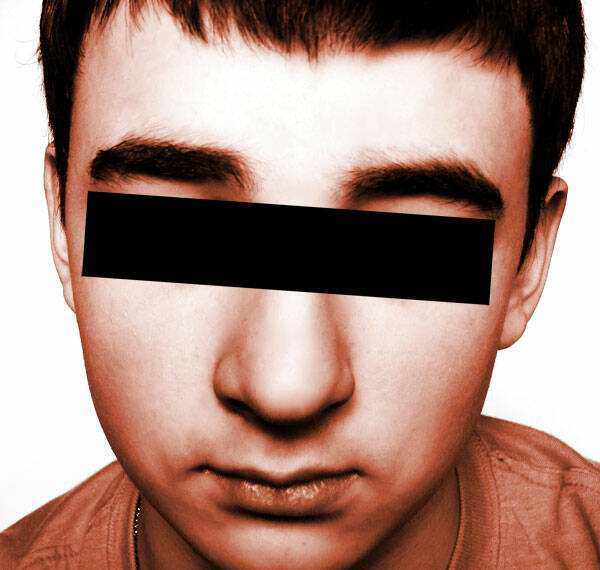 In 1999, Antho­ny, a 13-year-old boy who weighed 350 pounds, told his four-year-old cousin to expose her­self. Antho­ny, now 24, swears he did not touch her. Nonethe­less, her father pressed charges and Antho­ny was found delin­quent for assault with intent to com­mit sex­u­al abuse, sen­tenced to sex offend­er treat­ment, and assigned a life­time spot on Iowa's pub­lic sex offend­er registry.
Juvenile justice experts argue that therapy is the most effective way to deter future offenses and that lifetime registration harms juveniles' chances of reintegrating into society.
Ten years after begin­ning treat­ment at Wood­ward Acad­e­my in Wood­ward, Iowa, Antho­ny, who asked that his last name not be pub­lished, finds it impos­si­ble to lead a nor­mal life. Per­ma­nent­ly asso­ci­at­ed with dan­ger­ous pedophiles and patho­log­i­cal rapists, his child­hood mis­take has hin­dered his abil­i­ty to find work, hous­ing and soci­etal accep­tance. Although he left Wood­ward when he was 18, Iowa's res­i­den­cy restric­tion at that time – which barred sex offend­ers from liv­ing with­in 2,000 feet of a school – forced him to leave his family's home in Des Moines for a trail­er with no elec­tric­i­ty on land owned by his father in rur­al Osce­o­la, Iowa.
Anthony's plight could soon become com­mon among all of America's juve­nile sex offend­ers, who in 2009 were respon­si­ble for one-third of all sex offens­es against minors in the Unit­ed States. Fol­low­ing the 2006 pas­sage of the Sex Offend­er Reg­is­tra­tion and Noti­fi­ca­tion Act (SOR­NA), the fed­er­al gov­ern­ment instruct­ed all U.S. states and Indi­an ter­ri­to­ries to adopt a new sex offend­er reg­istry sys­tem that includes juve­nile offend­ers. But at the July 2009 dead­line, not one state had complied.
Iowa has long required juve­nile sex offend­ers to reg­is­ter their crimes online. And it is mov­ing clos­er to the fed­er­al­ly man­dat­ed sys­tem – in 2009 Iowa updat­ed its laws to look more like SOR­NA. As oth­er states con­sid­er com­pli­ance – the Jus­tice Depart­ment has set a new July 2011 dead­line – the impact of Iowa's already strict reg­istry sys­tem offers a win­dow into what adult­hood might look like for juve­nile offend­ers around the country.
Ther­a­peu­tic punishment
The new fed­er­al leg­is­la­tion orga­nizes sex offend­ers into three tiers, cat­e­go­rized by the sever­i­ty of their crime. The tier to which a defen­dant is assigned deter­mines the pun­ish­ment and dura­tion of reg­is­tra­tion. The high­est, tier III, cov­ers the most heinous offens­es. Any­one 14 or old­er who has sex­u­al­ly offend­ed against a child 13 or younger is put in tier III, and required to reg­is­ter for life.
Crit­ics of the juve­nile reg­istry sys­tem believe that tier III require­ments are unnec­es­sar­i­ly harsh when applied to all juve­niles. Only 10 per­cent of young offend­ers will re-offend, accord­ing to the Cen­ter for Sex Offend­er Man­age­ment. Yet young offend­ers who com­mit crimes against even younger peers are stuck in the most seri­ous category.
Juve­nile jus­tice experts argue that ther­a­py, not reg­is­tra­tion, is the most effec­tive way to deter future offens­es and that life­time reg­is­tra­tion harms juve­niles' chances of rein­te­grat­ing into soci­ety. All juve­niles judged delin­quent (the equiv­a­lent of being con­vict­ed in juve­nial court) for sex crimes in Iowa are required to under­go treat­ment. Wood­ward Acad­e­my, the largest of three sex offend­er treat­ment facil­i­ties in the state, receives kids from all over the country.
"These kids are young enough that we can teach them right from wrong," says Ton­na Lawren­son, the academy's pro­gram direc­tor. Woodward's long-term sex offend­er treat­ment pro­gram treats juve­niles whose offens­es range from what experts call ​"Romeo and Juliet"-style statu­to­ry rapes (where the sex is con­sen­su­al, but because of the par­tic­i­pants' ages, ille­gal) to flash­ing, fondling and forc­ing younger chil­dren to expose themselves.
As is the case with many teen offend­ers, Anthony's act against his cousin was not ran­dom, but stemmed from his own child­hood abuse. When he was nine, a 16-year-old boy sodom­ized him and threat­ened to kill his moth­er if any­one found out.
Chil­dren act out sex­u­al­ly for a vari­ety of oth­er rea­sons. Antho­ny Rodriguez, ther­a­pist and founder of The Men's Cen­ter in Dav­en­port, Iowa, is one of four sex addic­tion experts in the state and has worked exten­sive­ly with sex­u­al­ly abu­sive youth. He says a lack of attach­ment between par­ent and child can cause chil­dren a great amount of anx­i­ety – an anx­i­ety that is relieved when they do some­thing like look at pornog­ra­phy or touch some­one inappropriately.
Lawren­son also sees many young offend­ers exhib­it behav­ior she says is not nat­ur­al, but learned. ​"I've nev­er believed that a child is born to be a sex offend­er," she says.
Stephen Dramin­s­ki agrees. ​"They become what we call ​'sex­u­al­ly reac­tive,'" says Dramin­s­ki, who leads a sex offend­er treat­ment group at the Robert Young Cen­ter in Rock Island, Ill. ​"They act out sex­u­al­ly in dif­fer­ent ways, replay­ing their abuse over and over again." He says poor social skills com­bined with sex­u­al curios­i­ty can also prompt an offense.
Draminski's group ther­a­py focus­es heav­i­ly on empa­thy, teach­es kids to man­age destruc­tive emo­tions, and pro­motes healthy rela­tion­ships and sex­u­al behav­ior. At Wood­ward, inten­sive one-on-one ther­a­py allows kids to dis­cuss things that might embar­rass them in front of peers. In one of these indi­vid­ual ses­sions, Antho­ny final­ly revealed his own abuse to Lawren­son, years after it happened.
'

Big enough to com­mit the crime'?

Those opposed to life­time juve­nile reg­is­tra­tion sug­gest that it does not pre­vent future offens­es, since sex­u­al abuse is most often com­mit­ted not by strangers but by some­one in, or close to, the fam­i­ly. ​"Reg­is­tra­tion gives peo­ple a false sense of secu­ri­ty, a false sense of hope," says Randy Smith, who reviewed adult and juve­nile sex offend­ers for courts in Chica­go and Ohio.

But despite the efforts of advo­cates, the futures of young offend­ers like Antho­ny are in the hands of elect­ed offi­cials unlike­ly to oppose a law that claims to pro­tect chil­dren from sex­u­al abuse. Smith says, ​"A lot of sex offend­er laws come from the six o'clock news, from the ran­dom per­son who buries the kids in the woods."

Iowa State Sen­a­tor Jer­ry Behn, who authored the state's orig­i­nal res­i­den­cy restric­tion in 2002, admits the law over­reached when it applied to all sex offend­ers, rather than only dan­ger­ous pedophiles. But, Behn says, ​"any­one who votes to fix this now is going to be viewed as light on sex­u­al predators."

Erin Love­joy, a detec­tive who tracks sex offend­ers for the Des Moines Police Depart­ment, admits reg­is­tra­tion is more effec­tive at quelling pub­lic fears than pre­vent­ing offens­es. ​"It's not going to pre­vent an act from occur­ring by any means. Noth­ing will do that unless they're locked up," she says.

Antho­ny spent one year in prison after mov­ing into his mother's Des Moines home in 2007 to care for her as she died. This was a vio­la­tion of Iowa's harsh res­i­den­cy restric­tions since she lived with­in 2,000 feet of a school. The 2,000-foot restric­tion was amend­ed in 2009, but Iowa still pro­hibits reg­is­tered sex offend­ers from work­ing at or vis­it­ing places fre­quent­ed by chil­dren, such as schools, pub­lic pools, libraries and fairs.

Iowa Asso­ciate Juve­nile Judge Con­stance Cohen believes employ­ment and res­i­den­cy restric­tions should fac­tor in suc­cess­ful treat­ment and behav­ioral change. She says, ​"If you paint with such a broad brush, it will elim­i­nate oppor­tu­ni­ties for these kids."

The new 2009 Iowa law also lim­its the pow­er juve­nile court judges once had to waive reg­is­tra­tion, thus bring­ing the state clos­er to com­pli­ance with SOR­NA. Cohen says this will force more juve­niles to reg­is­ter whether or not they are at risk to re-offend. Behn, how­ev­er, oppos­es judi­cial dis­cre­tion. ​"If a per­son is big enough to com­mit the crime," he says, ​"they're big enough to pay for it."

Those who work clos­est with juve­nile offend­ers main­tain that the neg­a­tive effects of life­time reg­is­tra­tion are well-doc­u­ment­ed. But it is politi­cians like Behn who set the rules for juve­nile sex offend­ers. This means Antho­ny, who at 13 – like so many oth­ers – was ​"big enough to com­mit the crime," will spend the rest of his life pay­ing for it.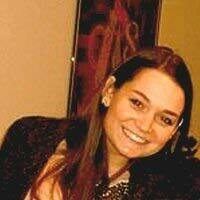 Caitlin Dick­son,
an
In These Times
edi­to­r­i­al intern, grad­u­at­ed in May from the Uni­ver­si­ty of Iowa.