Beneath the 'Fair Trade' Label, Union-Busting Lurks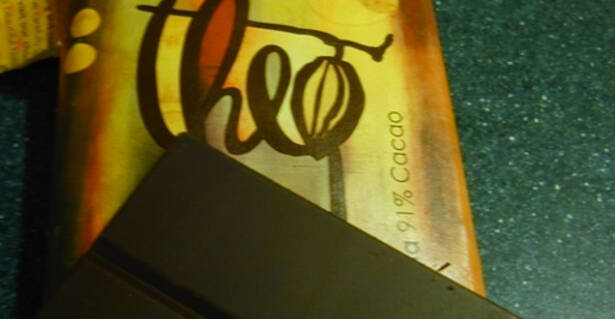 Since the 1990s, an unprecedented – but sometimes uneasy – alliance of activists and industry has tried to braid together business and humanitarianism under the label of ​"fair trade," a system of standards aimed at injecting ethical checks into the sprawling global trade structure. Today, fair-trade branded coffees, skincare products and designer chocolates are hot commodities. But beneath the label lie ideological tensions over what ​"fair" means.
According to the International Labor Rights Forum (ILRF), the fair-trade certification system is riddled with loopholes that enable corporations to suppress labor rights and union activism. The ILRF's new report focuses on the Seattle-based Theo Chocolate and its fair trade certification body, Switzerland-based Institute for Market Ecology (IMO). According to workers interviewed for the report, a campaign to form a union affiliated with the Teamsters in early 2010 at Theo's Seattle factory was met with discrimination, intimidation and anti-union propaganda.
A campaign to discourage unionization would not be unusual in a typical U.S. workplace, but the ILRF has called out Theo Chocolate for simultaneously deterring unionization in its workplace while publicizing itself as a ​"fair trade" brand. ILRF also criticizes Theo's much-touted partnership with the IMO in a certification system designed to ensure compliance with fair trade standards — its Fair for Life certification program. The ILRF's report grew out of its work with the Teamsters to help Theo workers complain to the IMO about the management's alleged anti-union actions.
According to the ILRF, in early 2010, a group of Theo workers sought to form a union to address problems they had discussed among themselves, including ​"safety issues in the factory, short notice shift and furlough changes, untenable workloads, low wages… and suspicion of wage discrimination against non-English speaking workers." In the end, the report says, 19 out of 30 eligible workers signed cards affirming their approval of union representation. In a company like Theo, with a brand built on a hip, youthful image of global social responsibility, workers might well have expected that such organizing would be welcomed.
Instead, according to the report, Theo's management fought to keep out the union through tried-and-true pressure strategies, including hiring a consultant to aid with union-deterrence efforts. One psychological tactic described in the report was painting unionization as an act of grave disloyalty:
Workers were made to feel that forming a union would ruin the gains that fair trade principles had made for cocoa farmers supplying Theo its cocoa…. A senior manager told one union supporter, ​"You can't imagine how hard life is in Africa — your situation pales in comparison to theirs."
True, Theo's working conditions may be a cut above your average cocoa plantation. But according to testimonies in the ILRF report, the company still failed to address the supposedly pettier complaints that employees raised with management. The report criticized the company's attempt to resolve the conflicts by setting up non-union mediations that seemed aimed primarily at preempting the union, not comprehensively addressing workplace grievances.
The ILRF's report focuses on the role of the IMO and the dubious integrity of fair trade certification when it comes to workplace fairness. When the ILRF and the Teamsters brought workers' allegations of union-busting to the IMO, they found there was no effective way to seek fair recourse. Despite explicit provisions on freedom of association in the Fair for Life code, the ILRF says, ​"IMO's certification of Theo Chocolate provided no independent mechanism for workers to challenge IMO's flawed investigation of Theo's violations of workers' human rights."
According to private email correspondence provided to In These Times, the IMO recently indicated it was open to reviewing some provisions of Fair for Life, without saying whether it would consider major changes in accordance with ILRF's concerns. Underscoring some of the intrinsic conflicts highlighted by labor activists, the IMO referred to ​"confidentiality" protocols for client companies, which complicated issues of transparency in the auditing process.
Theo has criticized the report and its allegations as unfair and unfounded. In a statement sent to In These Times, Vice President of Sales and Marketing Debra Music argued that Theo honors labor rights, pointing out that in October 2010 (well after the initial pro-union vote described in the ILRF report), ​"our employees initiated, drafted, and distributed a petition indicating they did not want to unionize." According to Music, this petition (like the management) denied "[a]ccusations made about Theo's reaction to the proposed introduction of a union" and claimed that when employees met to discuss the issue, ​"it was made clear that the majority of [workers] were not interested in a Teamsters union." (Statement posted here.)
To the ILRF, Theo's labor dispute represents a broader dilemma in the fair trade world — a lack of attention to the labor rights of hired workers, who play a significant role in sectors targeted by global fair-trade campaigns. Because the fair trade movement was born from initiatives to promote small cooperative farms in the Global South, the system has historically been oriented toward traditional grassroots agriculture, rather than wage labor or industrialized workplaces.
Now a deeper controversy is brewing within the movement over dealing with issues of equity and rights for hired labor, which turns on the authority and scope of third-party certification programs.
The ILRF recommends that the fair-trade community partner with groups in the labor movement to set up an independent system for pursuing recourse against fair trade violators, which might operate parallel to legal structures like the National Labor Relations Board. The report also points out that the industry and its auditors must ​"identify, recognize and address the inherent conflicts of interest that arise when a fair trade certifier or auditor, working with or paid by the employer, is also the judge between a worker-management dispute about worker organizing or collective bargaining."
​"Fair trade is meant to be a social movement," ILRF Executive Director Judy Gearhart tells ITT. ​"It's therefore looked [toward] to be answerable to the poorest individuals meant to benefit from [the] system."
As a consumer-driven effort to draw an ethical baseline in global commerce, fair trade certification alone can't answer all of the labor and economic justice issues that corrode industrial supply chains. But the principles of fairness in trade should take us deeper into a global conversation about what we value as consumers and as workers, and whether the labels we choose reflect those ideas.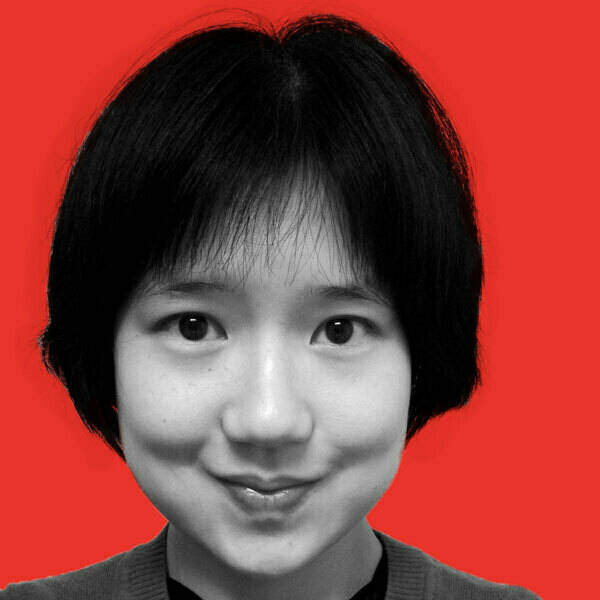 Michelle Chen is a contributing writer at In These Times and The Nation, a contributing editor at Dissent and a co-producer of the ​"Belabored" podcast. She studies history at the CUNY Graduate Center. She tweets at @meeshellchen.