Ben Rhodes' False Atonement for the Yemen War
Our failure to reckon with Obama-era atrocities—and why it matters.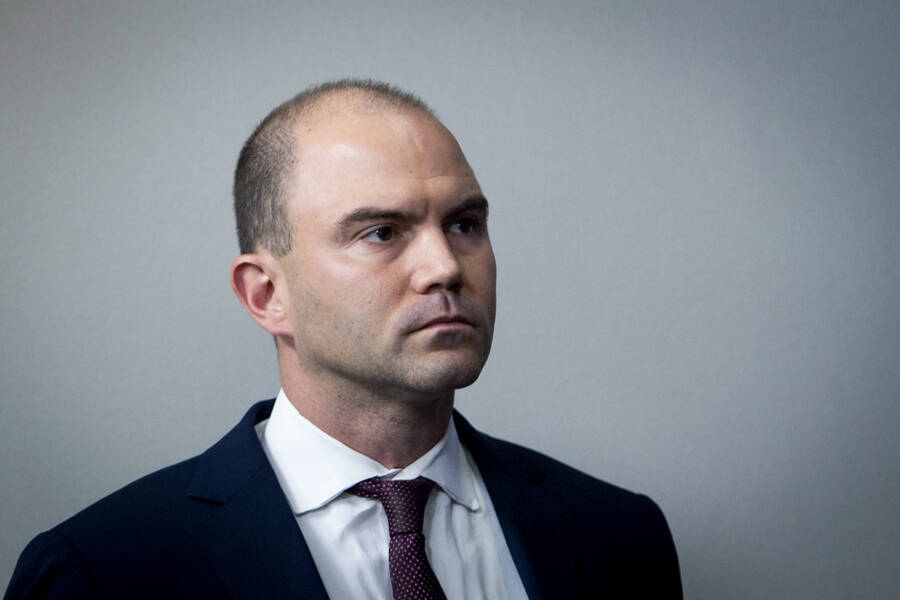 On March 27, 2015, two days into the Sau­di-led war on Yemen, Barack Obama's Deputy Nation­al Secu­ri­ty Advi­sor pub­licly defend­ed the U.S.-backed mil­i­tary oper­a­tion. Ben Rhodes, then 37, had begun as a speech­writer to the Oba­ma cam­paign in 2007 before ris­ing in the administration's ranks. He assured the press that, although the sit­u­a­tion was com­plex, the admin­is­tra­tion was more than able to han­dle it. ​"We are always very care­ful to sort out who are the groups that actu­al­ly pose a threat to the Unit­ed States," he said, as record­ed in an NPR clip.
The only way to prevent future wars is to stop not only the Trumps and Boltons of this world, but also the Obamas and Rhodes.
By the time that clip aired, at least 39 civil­ians had been killed in a war that would with­in a year become — on Obama's watch — ​"prob­a­bly the worst human­i­tar­i­an sit­u­a­tion in the world," accord­ing to Adnan Abdul­fat­tah, the head of UNICE­F's office in Hodei­dah, Yemen. By 2018 the UN was also call­ing it the worst, seem­ing­ly run­ning out of ways to warn the world that the com­bi­na­tion of air bom­bard­ments and naval block­ades was cut­ting off food and med­i­cine — and push­ing the coun­try to famine.
Through­out 2015 and 2016, as the U.S.-Saudi coali­tion bombed wed­dings, hos­pi­tals, funer­als, fac­to­ries and a school bus, Rhodes went on press calls and media inter­views to defend U.S. polit­i­cal and mil­i­tary back­ing of the war, while issu­ing vague assur­ances the Oba­ma admin­is­tra­tion was doing what it could to pro­tect civil­ian lives.
Fast for­ward to the present — for Rhodes, a book tour and think tank co-chair­man­ship lat­er — and this his­to­ry seems almost entire­ly lost to pub­lic knowl­edge. Rhodes has rein­vent­ed him­self as a vocal oppo­nent of the Sau­di-led war in Yemen — a war he once defend­ed — and through this rein­ven­tion gained influ­ence in lib­er­al cir­cles. In an era of nos­tal­gia for Oba­ma, he has even been asked to speak among Wash­ing­ton, D.C., lib­er­al and pro­gres­sive groups work­ing to end the onslaught. His media appear­ances and com­men­tary are so fre­quent, his P.R. blitz can only be seen as an effort to become an influ­en­tial play­er in the 2020 elec­tion — and pos­si­bly even audi­tion for a role in a poten­tial Demo­c­ra­t­ic administration.
Yet his denun­ci­a­tions are remark­ably devoid of atone­ment: He some­how skipped the step where he is held account­able for his own sig­nif­i­cant role in start­ing U.S. par­tic­i­pa­tion in the onslaught, and went straight to the part where he right­eous­ly crit­i­cizes the Trump admin­is­tra­tion for esca­lat­ing it. In his crit­i­cisms, he clings tight­ly to the idea that Obama's sup­port for the Yemen war was infused with human­i­ty and restraint, a dubi­ous claim used to sell the Yemen War — and used to sell bru­tal inva­sions through­out U.S. history.
Of course, Trump deserves to be crit­i­cized, and every­one and any­one should be call­ing for the war to end, includ­ing the peo­ple who start­ed it. But Rhodes' fail­ure to account is impor­tant because we're not going to stop wars of aggres­sion by treat­ing them like par­ti­san aber­ra­tions from the norm. If we let the Oba­ma-era war­mon­gers define a ​"pro­gres­sive" for­eign pol­i­cy through a nar­row, anti-Trump lens, we open polit­i­cal space for Democ­rats — includ­ing the next Demo­c­ra­t­ic admin­is­tra­tion — to revert to Obama's deeply harm­ful policies.
The only way to pre­vent future wars is to stop not only the Trumps and Boltons of this world, but also the Oba­mas and Rhodes.
What Rhodes did while he was in power
While Rhodes was in a high-lev­el gov­ern­ment role, posi­tioned to help stop the war had he want­ed to, his state­ments on the Yemen War were rel­a­tive­ly sparse. Those state­ments he did make are a case study in how lib­er­als sell bru­tal mil­i­tary inter­ven­tions to the pub­lic, ges­tur­ing toward human­i­tar­i­an­ism, restraint and respect­ing alliances.
On Sept. 2, 2015 — six months into the war on Yemen — Rhodes held a press call along­side Jeff Prescott, the administration's senior direc­tor for the Mid­dle East, about the upcom­ing vis­it of Sau­di Arabia's King Salman. It was less than two months after the Iran nuclear deal was announced, and Oba­ma was eager to appease a Sau­di monar­chy angry that the U.S. had made even the slight­est over­ture toward its rival Iran.
By the time of this press call, it was well doc­u­ment­ed that the U.S.-Saudi coali­tion was using clus­ter bombs against civil­ians. That June, UN envoy for Yemen, Ismail Ould Cheikh Ahmed, had warned Yemen is ​"one step" from famine, and in August sev­er­al human rights groups had called on the UN to mount a human rights inquiry.
Rhodes seemed eager to appease Sau­di Ara­bia and estab­lish com­mon ground. ​"This is an impor­tant vis­it at an impor­tant time with the many devel­op­ments in the region where we have a shared inter­est with Sau­di Ara­bia," he said. After say­ing he ​"wel­comed" Sau­di sup­port for the Iran deal, how­ev­er, he then sug­gest­ed it was impor­tant to look at the oth­er side of the coin:
At the same time, [Sau­di Ara­bia has] expressed con­cerns about oth­er Iran­ian activ­i­ties in the region, which are under­stand­able, giv­en Iran's desta­bi­liz­ing actions in places like Yemen, Syr­ia and oth­er coun­tries. And so we're going to con­tin­ue to be focused on dis­cussing with Sau­di Ara­bia and oth­er Gulf part­ners how we can build more effec­tive capa­bil­i­ties and coop­er­a­tion to counter that Iran­ian activity.
This mes­sage is impor­tant because, at the time, the Oba­ma admin­is­tra­tion was over­stat­ing the role of Iran in back­ing the Houthis, and then using this over­stat­ed role to jus­ti­fy inter­ven­tion. It was eas­i­er to sell a war against an Iran­ian bogey­man that key U.S. allies — Sau­di Ara­bia and Israel among them — agreed need­ed to be opposed.
Rhodes did vague­ly ges­ture towards con­cern about civil­ian deaths and injuries, some­thing Oba­ma also did on occa­sion. But Rhodes talked as though it were some­one else doing the killing and maim­ing. ​"We're deeply con­cerned about, in par­tic­u­lar, the dete­ri­o­rat­ing human­i­tar­i­an cri­sis in Yemen," he said on the Sep­tem­ber 2 call. ​"And what we have been doing is urg­ing all the par­ties involved, includ­ing the Yemeni gov­ern­ment, coali­tion mem­bers and oth­ers, to take steps to allow for unfet­tered human­i­tar­i­an access to all parts of Yemen, to enable the oper­a­tion of the Red Sea ports to human­i­tar­i­an and com­mer­cial traf­fic, and to avoid dam­age to Yemeni infra­struc­ture that's used in the deliv­ery of assis­tance and oth­er goods and ser­vices. And of course, that includes a call on all par­ties to use restraint in terms of the tar­get­ing of civil­ians and civil­ian infrastructure."
His remarks give the impres­sion that the U.S. was inter­ced­ing between war­ring par­ties in order to pro­tect civil­ians — using a pre­sump­tion of benev­o­lence to jus­ti­fy the inter­ven­tion. Yet, the ​"par­ties involved" includ­ed the Unit­ed States, which was pro­vid­ing intel­li­gence sup­port, iden­ti­fy­ing bomb tar­gets, refu­el­ing Sau­di war­planes and, in April 2015, had expe­dit­ed arms ship­ments to the Sau­di-led coali­tion in Yemen. The vast major­i­ty of bomb­ings and civil­ian deaths were caused by the U.S.-Saudi coali­tion — not the Houthis.
Lat­er in Sep­tem­ber, the UN declined to mount a human rights probe into the Yemen War, fol­low­ing intense Sau­di oppo­si­tion. Rhodes and the Oba­ma admin­is­tra­tion were mute on this obstruc­tion effort.
Rhodes held anoth­er press brief­ing on April 21, 2016, at a sum­mit between U.S. and Gulf Coop­er­a­tion Coun­cil (GCC) defense min­is­ters, at the invi­ta­tion of King Salman. The lat­est round of peace talks had just fal­tered, in the after­math of a shaky cease­fire agree­ment that was nev­er ful­ly imple­ment­ed. The brief­ing came two weeks after a report was released by Human Rights Watch doc­u­ment­ing a March 15, 2016, bomb­ing by the U.S.-Saudi coali­tion that hit a ​"crowd­ed mar­ket in the vil­lage of Masta­ba," killing ​"at least 97 civil­ians, includ­ing 25 chil­dren." The strike was car­ried out with U.S.-made bombs.
Amid this cli­mate, Rhodes' tone can only be described as flat­ter­ing towards Sau­di Ara­bia and the Unit­ed Arab Emi­rates (UAE), anoth­er mem­ber of the Sau­di-led coali­tion. The fol­low­ing pas­sage is worth read­ing in its entire­ty, because it con­trasts so stark­ly with Rhodes' lat­er (Sep­tem­ber 2019) procla­ma­tion—tweet­ed when he was no longer serv­ing in a pres­i­den­tial admin­is­tra­tion — that ​"Sau­di Ara­bia is not an ally of the Unit­ed States."
So on the atmos­pher­ics, I think yes­ter­day the Pres­i­dent had very long meet­ings with both King Salman and Mohammed bin Zayef of the UAE. I think that was prob­a­bly his longest meet­ing, with King Salman. It went over two hours. I think it was a very open and hon­est dis­cus­sion where they were able to dis­cuss a whole range of issues, some of which we've been on strong agree­ment and some of which have been sources of ten­sion. I think they both agreed that it was to essen­tial­ly have this oppor­tu­ni­ty to clear the air and to reaf­firm that even as there have been some ten­sions over the years, that on a set of core issues we are in align­ment, whether that's coun­tert­er­ror­ism, whether that's the secu­ri­ty of our Gulf part­ners, whether that's the out­come that we would like to see in a con­flict like Syr­ia. So I think it def­i­nite­ly moved the ball for­ward in align­ing our approach­es, and they were able to be very open and hon­est and free-flow­ing with one anoth­er in their discussion.
Rhodes went on to assure a reporter that the U.S. and Sau­di Ara­bia are close­ly aligned: ​"I think on the core of the rela­tion­ship, that remains very sol­id, and that includes our com­mit­ment to Sau­di Ara­bi­an secu­ri­ty and sov­er­eign­ty. They are a coun­try with whom we share sig­nif­i­cant inter­ests in this region."
Just six months after Rhodes made this state­ment, Reuters would reveal that Oba­ma admin­is­tra­tion State Depart­ment offi­cials were pri­vate­ly con­cerned that the Unit­ed States might be impli­cat­ed in war crimes. Some, Reuters report­ed, were ​"skep­ti­cal of the Sau­di military's abil­i­ty to tar­get Houthi mil­i­tants with­out killing civil­ians and destroy­ing ​'crit­i­cal infra­struc­ture' need­ed for Yemen to recover."
The press call includ­ed one telling exchange with a reporter, who asked, ​"In the war in Yemen, did any of the GCC coun­tries ask for spe­cif­ic weapons or more U.S. assis­tance in Yemen?" Rhodes replied:
With respect to your sec­ond ques­tion, there was not real­ly a dis­cus­sion of U.S. mil­i­tary assis­tance in Yemen. We have pro­vid­ed some sup­port to the GCC oper­a­tion there, but I think, because they're now in this win­dow where there's a ces­sa­tion of hos­til­i­ties, the focus of the dis­cus­sion was real­ly on human­i­tar­i­an access, human­i­tar­i­an assis­tance to the peo­ple of Yemen, and the prospects for a polit­i­cal process, and our threat assess­ment as it relates to AQAP.
In this exchange, Rhodes used the dis­cus­sion of human­i­tar­i­an assis­tance to play down U.S. mil­i­tary aid to the coali­tion. But U.S. aid was exten­sive at this time: Reuters report­ed in Sep­tem­ber 2016 that ​"U.S. Pres­i­dent Barack Obama's admin­is­tra­tion has offered Sau­di Ara­bia more than $115 bil­lion in weapons, oth­er mil­i­tary equip­ment and train­ing, the most of any U.S. admin­is­tra­tion in the 71-year U.S.-Saudi alliance." Mean­while, the ces­sa­tion of hos­til­i­ties Rhodes referred to — offi­cial­ly declared April 10, 2016 — by then had already crum­bled, with Sau­di Ara­bia unleash­ing air strikes on Marib province.
The brief­ing came less than two weeks after Reuters revealed that, as a con­se­quence of the war, al-Qae­da was able to seize sig­nif­i­cant ter­ri­to­ry and run ​"its own min­istate." From all angles, U.S. par­tic­i­pa­tion in the war was a dis­as­ter for the peo­ple of Yemen. Yet, the Unit­ed States did not back away, that month deploy­ing spe­cial forces to Yemen.
Amid this esca­la­tion, Rhodes employed a num­ber of rhetor­i­cal tac­tics to jus­ti­fy direct involve­ment: He played down this involve­ment, giv­ing the sense that the U.S. was a benev­o­lent actor above the fray. He also claimed U.S. par­tic­i­pa­tion was nec­es­sary in order to restrain human rights abus­es and pro­tect civil­ians — pro­vid­ing no evi­dence of exact­ly how the U.S. was pro­tect­ing any­one. And, most glar­ing­ly, he empha­sized the impor­tance of the spe­cial rela­tion­ship between the U.S. and Sau­di Ara­bia, repeat­ed­ly play­ing down the bru­tal actions of the Sau­di monarchy.
What Rhodes did once he was out of power
Once he was no longer in a posi­tion of pow­er, Rhodes' tune began to change — albeit slow­ly. In his 424-page mem­oir ​"of the Oba­ma White House," pub­lished in June 2015, Rhodes nev­er once seri­ous­ly grap­pled with the Oba­ma administration's mas­sive wrong­do­ing to the peo­ple of Yemen, an omis­sion that also marred Pow­ers' more recent memoir.
While hit­ting the media cir­cuit to pro­mote his book, how­ev­er, he did make some par­tial ges­tures toward acknowl­edg­ing that harm — but only par­tial. On June 22, 2018, as a guest on the pod­cast of left-lean­ing jour­nal­ist Meh­di Hasan, he tried to argue that the U.S. was mak­ing an effort to restrain Sau­di Ara­bia: ​"Well we — we spent a lot of time try­ing to bring about cease­fires and to end those con­flicts. I think this is an issue, Meh­di, when I think back on it, where you know we were pur­su­ing a cer­tain approach of try­ing to restrain them but try­ing to work with them, think­ing that work­ing with them could allow us to bet­ter shape what they were doing in Yemen and get this into a polit­i­cal process."
This dubi­ous asser­tion has been echoed by oth­er Oba­ma aides, like for­mer Rus­sia ambas­sador Michael McFaul. But right out the gate, Oba­ma was bend­ing over back­wards for the coali­tion: His admin­is­tra­tion agreed to a $60 bil­lion dol­lar arms deal in 2010 and a $30 bil­lion dol­lar deal in 2011. Oba­ma did, dur­ing his last month in office, halt ship­ment of pre­ci­sion-guid­ed muni­tions to Raytheon. But for 22 of the 23 months the war waged under his watch, Oba­ma did­n't put any mean­ing­ful restric­tions on Sau­di Ara­bia –  – then, with only five weeks left in office, he decid­ed on lev­el­ing rel­a­tive­ly small lim­its on mis­sile sales (know­ing full well a bel­li­cose Trump would lift them). One could sus­pect this ges­tures was tak­en because he and oth­ers in his White House knew the stain of their sup­port for the vio­lence in Yemen would haunt them for years to come.
When asked by Hasan about the more than $115 bil­lion total in U.S. mil­i­tary aid to Sau­di Ara­bia, Rhodes tried to make it sound like Oba­ma was push­ing Sau­di Ara­bia to change its approach:
You know, I think that our approach, you know which was very vis­i­ble for every­body to see, espe­cial­ly in the last two or three years, was to go to the Saud­is and the oth­er GCC coun­tries and try to get them to reori­ent some of their approach to their defense away from even the big-tick­et hard­ware that they like to pur­chase, away from the kind of air cam­paign that you saw in Yemen, and say to them, ​"Look, if you have con­cerns about cer­tain threats from Iran and ISIS that are asym­met­ric," right, like inter­dict­ing weapons ship­ments, like cyber-secu­ri­ty, like mis­sile defense, ​"you should focus your defense pro­cure­ment on those capabilities.
Rhodes seems to think that he can sug­gest, with­out doc­u­men­ta­tion, that the Unit­ed States was maneu­ver­ing all the while behind the scenes try­ing to stop the blood­shed. Nev­er mind Rhodes' mul­ti­ple pub­lic state­ments as a high-rank­ing Oba­ma aide in sup­port of the war. This, ​"Trust me, it only looked like I was sup­port­ing the war — I was actu­al­ly oppos­ing it from the inside," line is cer­tain­ly not unique to Rhodes. (See pres­i­den­tial 2020 hope­ful Joe Biden's revi­sion­ism on his sup­port for the Iraq War.) Rhodes sup­plies no evi­dence for why the pub­lic is sup­posed to trust him. A good start­ing point would be to reveal what was actu­al­ly hap­pen­ing behind the scenes.
Any ten­ta­tive regret is put sole­ly in par­ti­san terms, fail­ing to acknowl­edge the hor­rors of the Yemen War were in full swing under Oba­ma. ​"If we did know that Don­ald Trump was going to be pres­i­dent and there wouldn't be some con­ti­nu­ity in that approach that, you know, I think in ret­ro­spect we should have been more restric­tive in sup­port­ing what they were doing in Yemen," he said. ​"So that's an exam­ple of a case where the dra­mat­ic shift in the ori­en­ta­tion of the Trump admin­is­tra­tion makes me look back differently."
It is true that Trump esca­lat­ed the war in Yemen, and it would be a mis­take to flat­ten the dif­fer­ence between the two admin­is­tra­tions. While deaths have been climb­ing steadi­ly since the onslaught began in March 2015, they spiked in 2018 — the dead­liest year so far.
Fur­ther­more, the Oba­ma admin­is­tra­tion did press the Sau­di-led coali­tion not to launch an assault on the port city of Hodei­dah. (In June 2018, with Trump in office, the assault took place, with bombs slam­ming the port that is the con­duit for 80 per­cent of food and aid to Yemen.) Yet, Oba­ma green-light­ed numer­ous oth­er atroc­i­ties, includ­ing the ini­ti­a­tion of the war itself, while shield­ing Sau­di Ara­bia from scruti­ny at the UN.
In short, esca­la­tion under Trump can­not erase the atroc­i­ties com­mit­ted by Oba­ma. If the assault on Hodei­daeh was wrong, wasn't the Octo­ber 2016 bomb­ing of a funer­al, or the ear­ly Jan­u­ary 2016 bomb­ing of a cen­ter for the blind? Is Rhodes only will­ing to sound his anti-war alarm on the esti­mat­ed 3,100 Yemeni deaths per month dur­ing the worst peri­od under Trump, but not the esti­mat­ed 2,700 deaths per month dur­ing the worst peri­od under Oba­ma? Where is the line for Rhodes, and does it con­ve­nient­ly fall on the oth­er side of the Oba­ma administration?
Notably, Rhodes only clear­ly admit­ted to wrong­do­ing when the polit­i­cal tide was turn­ing against the Yemen War, in an Atlantic piece pub­lished Oct. 12, 2018 — 10 days after U.S. jour­nal­ist Jamal Kashog­gi was killed by Sau­di Ara­bia, pro­vok­ing bipar­ti­san uproar. ​"Look­ing back, I won­der what we might have done dif­fer­ent­ly, par­tic­u­lar­ly if we'd some­how known that Oba­ma was going to be suc­ceed­ed by a Pres­i­dent Trump," he wrote. ​"In hind­sight, we were wrong to think that cau­tious and at times con­di­tion­al sup­port for the war in Yemen would influ­ence Sau­di and Emi­rati pol­i­cy, or help shape the actions of [Sau­di prince Muham­mad bin Salman], par­tic­u­lar­ly giv­en the turn Amer­i­can pol­i­tics took with the 2016 election."
Yet, this arti­cle — like his pre­vi­ous writ­ing and state­ments — con­tin­ues to white­wash his lega­cy. He speaks as though atroc­i­ties weren't already in full swing under Oba­ma: ​"In the absence of any U.S. pres­sure relat­ed to the con­duct of the war in Yemen, the con­flict esca­lat­ed, and a human­i­tar­i­an cri­sis spi­raled out of con­trol with no polit­i­cal endgame in sight." Phil Weiss and Don­ald John­son put it apt­ly in a cri­tique of the Atlantic arti­cle for Mon­doweiss: ​"Rhodes is being way too nice to him­self and the Oba­ma peo­ple. He didn't touch on Yemen in his book because at that point it was still most­ly ignored and he thought he could get away with it."
In an April 24, 2019, arti­cle pub­lished in The Nation, David Klion report­ed that Rhodes grew defen­sive when pressed on his record on Yemen, as well as Libya and Syr­ia. ​"I'll take all the lumps, and peo­ple can pick apart those poli­cies," Rhodes told Klion, ​"but at the end of the day, the chal­lenges in our pol­i­tics that lead to these out­comes have to do with much more deeply entrenched forces not just in the U.S. gov­ern­ment but in Con­gress itself." He blamed Con­gress for not putting more pres­sure on the admin­is­tra­tion to rein in its warmaking.
This is a cop-out. Oba­ma had tremen­dous pow­er in the realm of for­eign pol­i­cy, and must take respon­si­bil­i­ty for expand­ing pres­i­den­tial war-mak­ing pow­er through his broad inter­pre­ta­tion of the 2001 Autho­riza­tion for Use of Mil­i­tary Force to jus­ti­fy a host of mil­i­tary inter­ven­tions, from Afghanistan to Soma­lia to Yemen, his esca­la­tion in covert drone strikes, and his deploy­ment of U.S. mil­i­tary ser­vice mem­bers to fight in wars Con­gress nev­er approved. Rhodes wants to point blame at every­one except the admin­is­tra­tion that, in the case of Yemen, ini­ti­at­ed par­tic­i­pa­tion in a bru­tal war uni­lat­er­al­ly — that is, with­out Congress.
Gain­ing influ­ence in pro­gres­sive circles
Today, Rhodes has refash­ioned him­self into some­thing of a pub­lic expert on for­eign pol­i­cy, aggres­sive­ly assert­ing him­self as a polit­i­cal heavy-hit­ter just in time for the Demo­c­ra­t­ic pres­i­den­tial pri­ma­ry. He is the founder and co-chair of the Nation­al Secu­ri­ty Action, which describes itself as ​"ded­i­cat­ed to advanc­ing Amer­i­can glob­al lead­er­ship and oppos­ing the reck­less poli­cies of the Trump admin­is­tra­tion that endan­ger our nation­al secu­ri­ty and under­mine U.S. strength in the world." The organization's oth­er founder and co-chair is Jake Sul­li­van, the for­mer Nation­al Secu­ri­ty Advi­sor to Vice Pres­i­dent Biden. (To get a sense of their lib­er­al-impe­ri­al­ist ethos, see this piece on how NATO, a mil­i­tary alliance cre­at­ed to bol­ster U.S. pow­er dur­ing the Cold War, is an ​"indis­pens­able partner.")
There is rea­son to think Nation­al Secu­ri­ty Action wields polit­i­cal influ­ence: In Octo­ber 2018, both Sul­li­van and Rhodes pro­vid­ed guid­ance to the House Democ­rats' Nation­al Secu­ri­ty Task­force, head­ed by three cen­trist, and rel­a­tive­ly hawk­ish Democ­rats: Seth Moul­ton (Mass.), Stephanie Mur­phy (Fla.) and Jim­my Panet­ta (Calif.). But more pro­gres­sive Democ­rats have also sung Rhodes' prais­es: On Feb­ru­ary 9, Rep. Ro Khan­na (Calif.) tweet­ed, ​"The entire Dem cau­cus and every Dem Pres­i­den­tial can­di­date should lis­ten to [Ben Rhodes] who has been one of the strongest voic­es for restraint and human rights in Amer­i­can for­eign pol­i­cy and has tak­en on the FP estab­lish­ment when necessary."
Rhodes has emerged as a promi­nent com­men­ta­tor on the for­eign pol­i­cy injus­tices of the Trump admin­is­tra­tion, his takes wide­ly cir­cu­lat­ed on pro­gres­sive and cor­po­rate media out­lets, includ­ing MSNBC and CNN, as well as on Twit­ter. He has received fawn­ing media cov­er­age for being a promi­nent sup­port­er of efforts to end the war on Yemen. On Octo­ber 15 he signed on to an open let­ter, orga­nized by the Friends Com­mit­tee on Nation­al Leg­is­la­tion, urg­ing Demo­c­ra­t­ic lead­ers ​"to reassert the pow­er over war that the Con­sti­tu­tion vests in Con­gress in order to ter­mi­nate unau­tho­rized U.S. par­tic­i­pa­tion in the Sau­di-led mil­i­tary cam­paign against Yemen's Houthis." (Oth­er sig­na­to­ries include Saman­tha Pow­er and Sul­li­van, as the num­ber of Oba­ma aides who oppose the war now, but didn't then, con­tin­ues to mount.)
It is under­stand­able that groups try­ing to end the war in Yemen would accept sup­port from those who start­ed it, and any­thing that can has­ten an end to the hor­ror of ongo­ing bom­bard­ments is cer­tain­ly a good thing. But that doesn't mean that broad­er soci­ety should give Oba­ma aides a free pass for their own wrong­do­ing, just because they are will­ing to crit­i­cize the Trump admin­is­tra­tion. This point is under­scored by the fact that Rhodes has used plat­forms afford­ed him by lib­er­al and pro­gres­sive groups to rewrite his own history.
On Nov. 28, 2018, Rhodes was a speak­er on a call fea­tur­ing Win With­out War and Human Rights Watch. He spoke in favor of a Sen­ate res­o­lu­tion aimed at end­ing the Yemen War, based on invok­ing the War Pow­ers res­o­lu­tion, which says only Con­gress can declare war. Rhodes said, ​"pas­sage would send a very clear mes­sage to the Trump admin­is­tra­tion as well as to the Saud­is and Emi­ratis that there is a bipar­ti­san group of sen­a­tors who believe that the war must come to an end." While Rhodes was right to sup­port this polit­i­cal effort, it must be not­ed that, under Oba­ma, U.S. par­tic­i­pa­tion in the Yemen War also was waged with­out approval from Congress.
Rhodes also said, on the call, ​"I think Con­gress can begin by under­tak­ing a com­pre­hen­sive inves­ti­ga­tion of the Khashog­gi mur­der and this is some­thing that a Demo­c­ra­t­ic House should cer­tain­ly take up." It is curi­ous that his call for an inves­ti­ga­tion only refers to an event that hap­pened after Trump took pow­er, ignor­ing the war crimes that took place before. Rhodes sup­ports inves­ti­ga­tions — just not of the Oba­ma administration.
On the call, Bryant Har­ris, a reporter for Al-Mon­i­tor, asked Rhodes if he regrets Obama's sup­port for the war — and whether Rhodes would pro­vide a ​"gran­u­lar run­down of what con­di­tions the Oba­ma admin­is­tra­tion had on U.S. sup­port that no longer exists."
Rhodes didn't clear­ly answer either ques­tion, instead stat­ing the Oba­ma admin­is­tra­tion believed it could ​"both restrain the mil­i­tary cam­paign while help­ing to shape a polit­i­cal solu­tion — that was wrong." But he main­tained that, if Trump had lost the elec­tion, the lega­cy of the Yemen war might look dif­fer­ent. ​"Um, so obvi­ous­ly we don't know what might've hap­pened if a Clin­ton admin­is­tra­tion had come in and con­tin­ued those diplo­mat­ic efforts. My sus­pi­cion is you would have seen a con­tin­u­a­tion of a much more robust effort to achieve a diplo­mat­ic solution."
His quick­ness to piv­ot away from his own respon­si­bil­i­ty reflects a polit­i­cal envi­ron­ment where over­seers of hor­rif­ic wars are per­mit­ted to utter half-baked apolo­gies and then move on — to have suc­cess­ful careers and retain pub­lic plat­forms and insti­tu­tion­al pow­er. And they ful­ly expect to be afford­ed this cour­tesy, an enti­tle­ment made clear in Rhodes' defen­sive — and some­times snip­py — respons­es to soft criticisms.
Even Bruce Riedel — a CIA vet­er­an, fel­low at the cen­trist Brook­ings Insti­tu­tion, and for­mer Oba­ma advi­sor—acknowl­edged in 2016 that the Oba­ma admin­is­tra­tion could have end­ed the Yemen War ​"overnight" by with­draw­ing sup­port from Sau­di Ara­bia. Rhodes, for his part, could have spo­ken out against the war when it would have actu­al­ly mat­tered. Imag­ine how much the con­ver­sa­tion would have shift­ed if, in the sum­mer of 2016, one of Obama's top advi­sors resigned and went on 60 Min­utes to explain why he couldn't sup­port the Sau­di destruc­tion in Yemen any­more. Yes, it may have harmed his per­son­al career, but it would have like­ly brought the moral urgency of the mat­ter to the broad­er pub­lic dis­course years soon­er. MSNBC –  – which entire­ly ignore the siege of Yemen from July 2017 to August 2018, and bare­ly cov­ered it all dur­ing the Oba­ma years– – would have been forced to final­ly dis­cuss the carnage.
Even now, Rhodes could pub­licly come clean about what exact­ly he did — and who else is respon­si­ble for mass killing on a stag­ger­ing scale — by pro­vid­ing full doc­u­men­ta­tion, like inter­nal emails and call records. He could have real con­ver­sa­tions with Yeme­nis harmed by the onslaught about what repa­ra­tions could look like, or at least show some curios­i­ty about what such a process might be. He could beg for for­give­ness, instead of declar­ing him­self for­giv­en. Hell, it's a low bar, but he could pub­licly announce he's decid­ed to donate all the pro­ceeds from his mem­oir to emer­gency efforts to help Yeme­nis sur­vive the ongo­ing onslaught.
So far as we know, Rhodes has not done any of these things. (He did not agree to speak to In These Times on these issues, cit­ing ​"time con­flicts.") Nor has any oth­er high-rank­ing Oba­ma aide. And soci­ety has not held them account­able. This is the his­to­ry of the Yemen War that was hand­ed to Trump, yet Rhodes is hard at work spin­ning a dif­fer­ent, self-serv­ing tale. And in the process, he's gain­ing a high pro­file that's like­ly going to posi­tion him to serve in — or at least influ­ence — a poten­tial Demo­c­ra­t­ic admin­is­tra­tion, should that come to pass, and ingra­ti­at­ing him­self to Wash­ing­ton, D.C., pro­gres­sive circles.
This goes beyond Rhodes — and beyond the Oba­ma admin­is­tra­tion. To pre­vent anoth­er Yemen War, or Iraq War, or bloody Syr­ia inter­ven­tion, we need to con­front the insid­i­ous nature of our bipar­ti­san war machine. A war machine that, at times, speaks the lan­guage of overt white suprema­cy and ​"Amer­i­ca-First" chau­vin­ism we're hear­ing from the Trump admin­is­tra­tion. But one that also speaks in lib­er­al clich­es of ​"restraint" and ​"human­i­tar­i­an assis­tance" — and false atone­ment for past wrongdoings.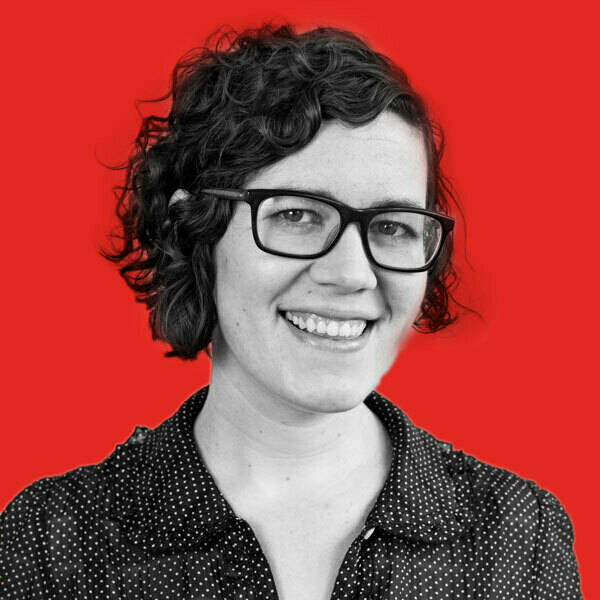 Sarah Lazare is web edi­tor at In These Times. She comes from a back­ground in inde­pen­dent jour­nal­ism for pub­li­ca­tions includ­ing The Inter­cept, The Nation, and Tom Dis­patch. She tweets at @sarahlazare.